Local Wedding Planner Makes TV Splash
Jan. 25, 2015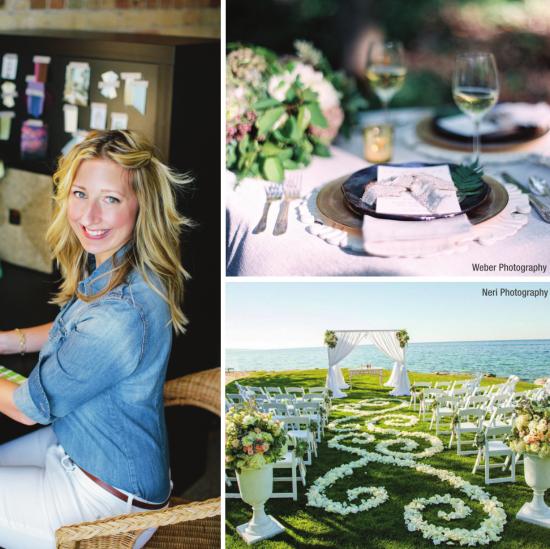 Sheila Dodson-Wright always knew she wanted a career in a creative industry, but it wasn't until she snagged a very unique job that she found her calling.
"I was offered the opportunity to plan and organize guest charter experiences aboard a private motor yacht in the Bahamas and Caribbean," Dodson-Wright related. "My job was to create unique and memorable experiences for our guests and to whip up fabulous events on the fly. I fell in love!" The exotic surroundings captured her attention and the job showed her what she could accomplish, but she soon found herself missing her family. She decided to return to Michigan and try to recreate some of that job's experiences Up North.
"In 2008, I began Tableau Events and have been organically growing it into what it is today," Dodson-Wright said. "I can honestly say this is where I'm supposed to be."
PAPER TO PLANS

In addition to wedding and event planning, Dodson-Wright's company is also a papery, offering in-house graphic design services and stationery products.
"This allows for boundless customization and gives us the ability to create an event experience from the moment a guest opens the envelope and carry it through to the day of the event," she explained.
All of Tableau's stationery is made in Michigan; everything from the paper to the dyes, as well as the letterpress, foil and flat printing, is done in-state. The papers are so eye-catching that they helped Dodson-Wright land a spot on Good Morning America, with an extra little boost from a well-known TV personality.
"We had the pleasure of being part of Good Morning America meteorologist Ginger Zee's wedding (to NBC news correspondent Ben Aaron) in northern Michigan this past summer," Dodson-Wright said. "During the planning of this event, I worked very closely with her wedding planner, Francesco Bilotto, conjuring up ideas and products that would enhance his event design vision."
Dodson-Wright and Bilotto "really connected," she added.
In fact, he was so impressed by her work, he invited her to personalize and provide products for Zee's New York City wedding shower, as well. From there, it was only one more step to the TV appearance.
PARTY IN A BOX

"Our first feature on Good Morning America was with Francesco, sharing our custom product design mock-up we had created leading up to Ginger's wedding," Dodson-Wright said.
They developed a concept inspired by a guest gift Ben's mother was creating and carried it through various components of the event, from guest postcard packs and favor bags to custom cocktail napkins.
"It looked amazing," Dodson-Wright said. "Francesco gave us a rave review on the show and shared his experience working with Tableau Events, which was very sweet."
Their second appearance was actually for Zee's dog, Otis. Dodson-Wright got a call from Bilotto asking if she could whip up a custom Michigan-inspired collar as a surprise for Zee on the show.
"Within 24 hours, our "˜Keep Calm and Get Married Up North' design was featured on Good Morning America as a custom fabric print scarf," Dodson-Wright said. "Otis wore it well!" The other product featured on the morning show was Tableau's Party in a Box – custom favors, tags, napkins, screen-print guestbook and coordinating accent décor all following a theme and consolidated into a box, ready to go.
"It's a great way for a host to create a personalized environment without the hassle of sourcing the products individually," Dodson-Wright said.
"This service is very personalized, so it requires an initial design consultation. From there, we develop a concept, create a list of items and, once approved, ship the products."
PERSONAL PUBLICITY

This national publicity has definitely affected Dodson-Wright's business, most notably through the connections she's made and the relationships she's developed along the way.
"I think the exposure has also been a great way to really showcase all of the different products we can produce for our clients," she said. "Working on Ginger's wedding was such a great experience and was honestly a big inspiration in the development of our Michigan-made papery line, Le Lac, that we are launching in addition to custom papery for our event clients. It will feature customizable Michigan-inspired designs."
In addition to Tableau and Le Lac, Dodson-Wright manages a collaborative studio for event creatives – the Loft on Howard – in Petoskey's Gaslight District.
"We meet with clients, showcase our offerings and have vendor consultations," she explained. "We always welcome creatives from other areas to utilize the space while they're visiting northern Michigan and we'll also be hosting some great industry events this year!" Dodson-Wright loves everything about her job and the business she's built, from translating her clients' personal stories into an event to seeing their reactions.
Celebrity or local, it's all about crafting a singular wedding or event experience for each person.
"I love creating that magical moment for them. It's truly an honor to be a part of such an important day in their lives," she said. "I can't imagine doing anything else."
You can contact Tableau Events at www.tableauevents.com or by calling 231-330-1927.
Sheila's Top Five Tips for Planning Your Wedding
1
"Consider doing the official "˜I do' with just close family and friends. This is becoming a trend. Some choose to have an additional formal ceremony for guests to witness, while others choose to have only a reception and arrive as husband and wife. Either way, I kind of love this!"
2
"Send invitations out sooner than recommended if you're hosting your wedding in a resort community. Accommodations can be very limited during busy months, so be certain to provide accommodation info as soon as possible along with room block deadlines."
3
"Hire a day-of team. Depending on your venue, you may have some hands on deck, but be sure to have a clear list of venue duties and then hire a team to assist where they leave off.
4
"Enjoy the moment. Really. Take a walk in the reception space before guests arrive, enjoy a toast together privately as Mr. and Mrs. before the reception begins. This is a moment you'll be sure to always remember."
5
"When the dust has settled, thank your vendors online by sharing your experience. The Knot and Wedding Wire are both great ways to share your appreciation so future clients can see how well the vendor teams perform."
Trending
Libertarian Solutions to Reforming Police State
Americans are finally seeing the need to reform the way our society enforces laws, as the issue of police force has been p...
Read More >>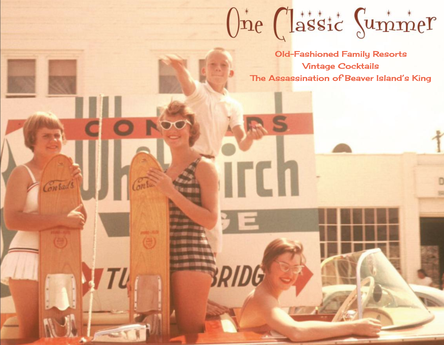 Cruise On In: The Best Resorts of Summers Gone By
As a prime vacation spot, northwestern lower Michigan is home to a number of different lodging facilities, from rustic cam...
Read More >>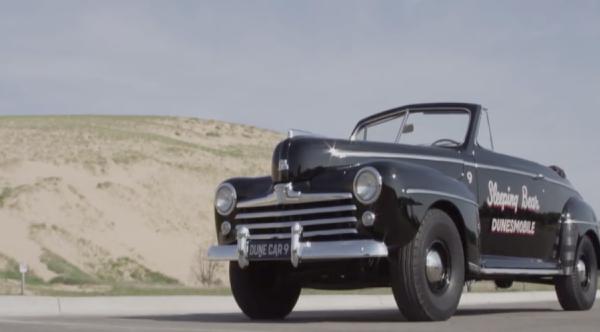 Days of the Dunesmobile
The sand dunes at the Sleeping Bear Dunes National Lakeshore are monuments of nature, 2,000 years old and towering 100 fee...
Read More >>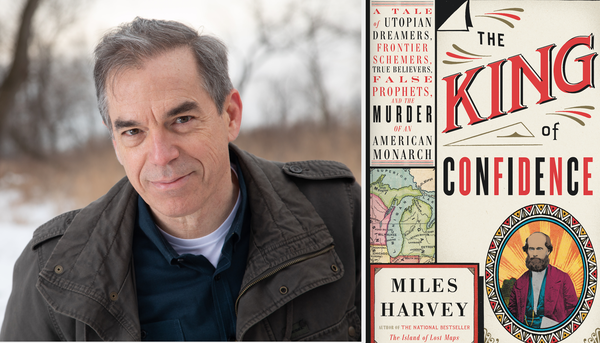 King of Beaver Island
It is possible to make the argument that James Strang is the most interesting person who ever lived in northern Lower Mich...
Read More >>
↑