Health Matters in Michigan
Feb. 15, 2015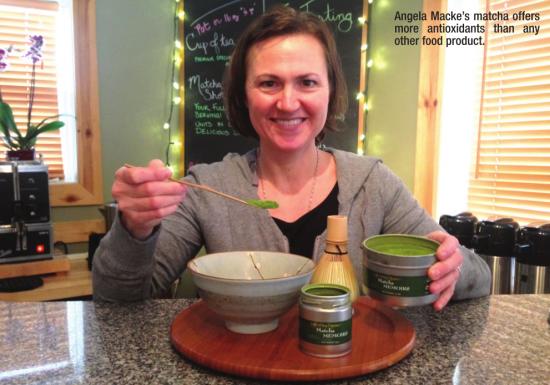 The Mitten State is exporting health -- supplements, technology, and ideas -- and as such has emerged as a leader. Michigan ranks in the top 10 states for manufacturing medical devices, and its leading companies stretch from Kalamazoo to Grand Rapids to northern Michigan.
Stryker Corporation of Kalamazoo makes surgical equipment and surgical navigation systems, implants used in joint replacement and trauma surgeries, endoscopic and communications systems, and patient handling and emergency medical equipment.
Kalamazoo was once famous as the home of Upjohn, which produced a plethora of pharmaceuticals before merging with Pharmacia and then Monsanto, before being bought out by Pfizer. Many of the same products are still made there today under the Pfizer name.
Further north, Amway – headquartered east of Grand Rapids in the town of Ada – produces the Nutrilite line of vitamins and supplements. And just a ways down the road, Autocam Medicinal of Kentwood manufactures parts for numerous medical applications, including implants, instruments, handpieces and components.
Up North, Versus Technologies of Traverse City is a world leader in its field. The company's realtime locating system enables hospitals and medical facilities to track both personnel and apparatus through its radio frequency identification badges.
The badges enable clinics to determine, not only where patients and providers are located, but, more importantly, they allow clinics to track all interactions between patients and staff. Determining who has been in the presence of particular patients can be vitally important in cases of Ebola or other highly communicable or deadly diseases.
Company president H.T. Snowday cites Community Hospital in Munster, Indiana as an example. In May of last year, the hospital treated the first case of Middle Eastern Respiratory Syndrome in U.S.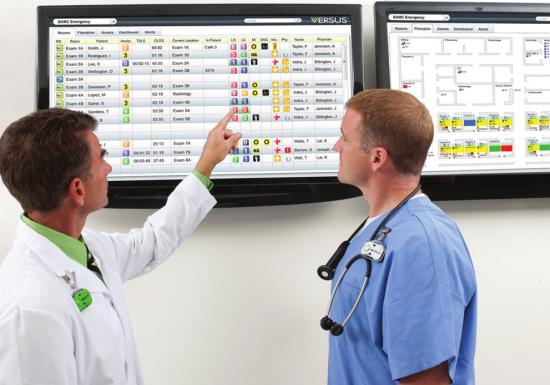 "They used data from the Versus system "¦ to discover the interactions" between staff and patients, Snowday explained.
The company's locating systems can also track medical devices such as blood pressure monitors, heart monitors and the like.
Users can easily determine how many are available, where they are located, and which need to be cleaned or serviced. The system can even send alerts when inventory drops below a specified level.
In other cases of medical manufacturing, necessity proves the mother of invention. Dr. Mark Carroll of Traverse City was suffering from chronic shoulder pain. When cortisone injections and physical therapy failed to relieve his discomfort, he rigged an Ace bandage into an overnight traction device.
"I woke up the next morning with no pain," he said.
Inspired by those sleepless nights, he created the RotatoReliever, a device that holds the shoulder in place during the night. In addition to the strap, the RotatoReliever includes an exercise program to strengthen the shoulder using weighted balls.
"I figured I'd solved the world's shoulder problems," said Carroll with a laugh. "I went to the big brace company. They said, "˜We don't do products that cost less than $250.'" So, Carroll perfected the device himself and sells it online through his practice and at local medical equipment outlets like Thompson's Pharmacy and Medical for $159.
For years, people have touted the medicinal and health benefits of cherries. The fruit's naturally occurring
anthocyanins contribute to joint pain relief and the melatonin aids in restful sleep. Numerous studies published in medical journals and research at institutions including Michigan State and Baylor universities have noted the effectiveness of tart cherries in relieving arthritis and gout, among other ailments.
Count Dr. Bruce Lirones of Alden among the believers after a patient shared how it had assuaged his arthritis.
"He's sworn by it for 30 years," Lirones said.
Lirones cites research in various medical journals and performed at Michigan State University five years ago. Today, he drinks an ounce of tart cherry juice daily.
"I take it medicinally on a regular basis," he said.
In this vein, Cherry Flex is a dietary supplement carried by numerous local retailers, including Oryana Natural Foods Market and Edson Farms of Traverse City.
"It's been one of my top sellers for many years," said Jessica Edson of Edson Farms.
Oryana also sells a number of other health and wellness products made in Michigan, including Wallin emu oil made in Elberta; Rich Vitality Superfoods, an organic and vegan line from Paw Paw; Indira shea lotions of Traverse City; Thieves Oil from Creation Farms in Frankfort; and Cherry Works products made in Leland.
Sarah Snider, buyer for Grain Train Natural Foods Markets wellness department in Petoskey and Boyne City, said the Cherry Works concentrates are among the most popular products in the stores.
Snider also touts the benefits of Nojmuk and Minagin salves, made in Petoskey by Herbal Lodge.
"They're even sold at the Smithsonian," she said.
Cerise Nutraceuticals offers a line of skin care products and total body rhythm capsules, which meld cherries, emu oil and cold-water fish oil. The Traverse City company was founded by butcher and entrepreneur Ray Pleva after he began his iconic process of adding cherries to his meats at his market in Cedar; Plevalean meat became so popular that Pleva was invited to appear on Oprah Winfrey's talk show.
In addition to its antioxidant properties, research published in the Journal of Medicinal Food demonstrated the potential of the capsules to reduce the severity of cognitive deficits in such diseases as Alzheimer's.
While cherries are definitely among foods with a high level of antioxidants, the champion in this area is actually matcha green tea. The finely powdered leaves boast 1,384 oxygen radical absorption capacity units per gram, compared with 57.7 for prunes, 24 for blueberries and 6.7 for cherries.
The ORAC test is a scientifically controlled set of experiments developed by the United States department of agriculture and Tufts University to assess the antioxidant potency of foods and beverages.
Light of Day Organics west of Traverse City sells matcha in both powder and capsule form.
"It takes 70,000 tea leaves for one pound of matcha," said Angela Macke, owner of Light of Day.
Trending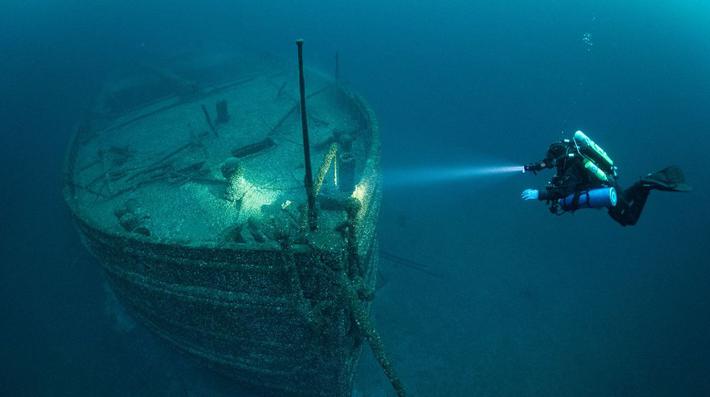 Up North Aquaman
Chris Roxburgh is northern Michigan's Aquaman. While you might not immediately recognize his name, you've pro...
Read More >>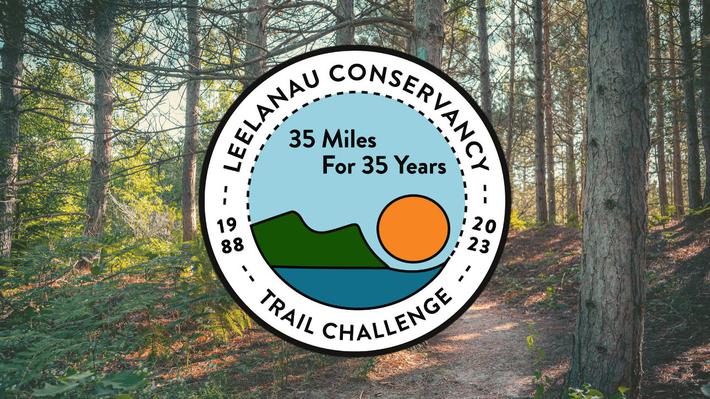 Anniversaries Celebrated in the Great Outdoors
The Leelanau Conservancy turns 35 this year, and in those three-plus decades, they've preserved over 16,000 acres an...
Read More >>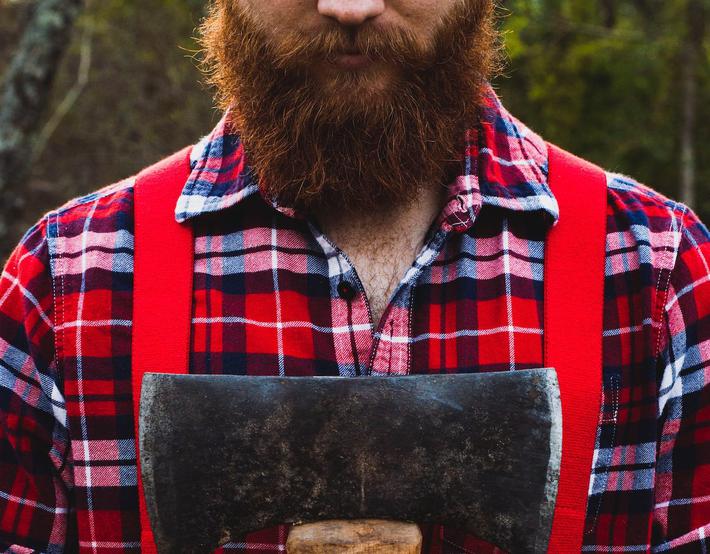 A Flannel Affair
Bust out the flannel one more time before spring is here to stay for the Wexford County Historical Society's Lumberj...
Read More >>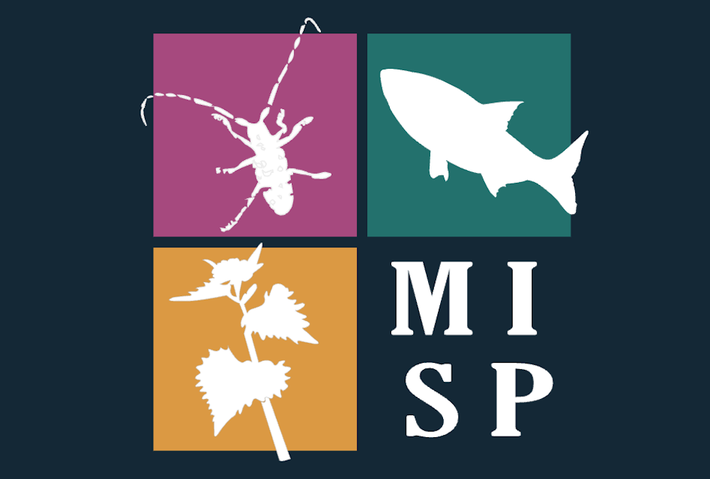 Watch Out for Invaders
Spring is here—cue the trumpets! But while we're thrilled about the return of warmer days, we're not so ...
Read More >>