Inside Northern Michigan's Chef-Making Machine
Feb. 22, 2015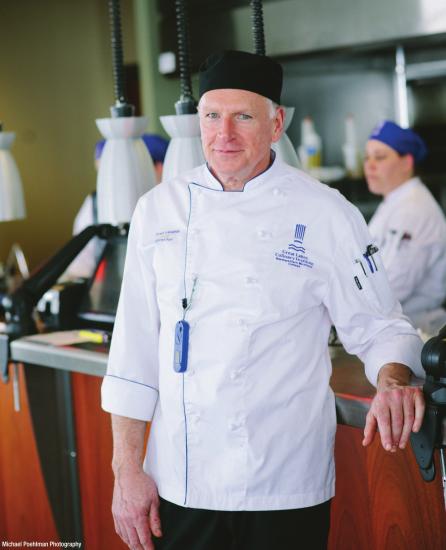 This is no ordinary restaurant. Inside the bright modern bistro perched above West Grand Traverse Bay, it's easy to spot a few things that give this fact away.
There are too many cooks in chef 's whites working in the open kitchen; some of the waitstaff seem they would prefer to be back-of-the-house; and the prices on the menu don't quite match the sophistication of the dishes.
Welcome to Lobdell's, the stunning home of the Great Lakes Culinary Institute.
DAYS OF PROCESSED FOOD

When Culinary Institute Director Fred Laughlin arrived in northern Michigan in 1992, things were different.
Traverse City wasn't known for fine dining then and the food service program at Northwestern Michigan College was based on old-fashioned notions of how restaurants were run.
"That whole system was kind of outmoded," Laughlin said. "I think in the late "˜60s and "˜70s, more things were processed. The trend was – with a lot of restaurants, except your very high-end ones – that you had a kitchen manager that scheduled lowskilled line cooks that were basically preparing almost prepackaged stuff, heating things up."
Students in the food service program were taught to schedule restaurant workers, order food and manage a budget.
Then Laughlin arrived with a background in farm-to-table cuisine and a mandate to launch a genuine culinary program and, in the years since, he's turned a restaurant management program into a modern, nationally recognized culinary arts school.
FARM-TO-TABLE AT LOBDELL'S

The Great Lakes Culinary Institute may not be able to take sole credit for northern Michigan becoming a fine dining destination, but it has definitely helped move things in that direction.
From the beginning, Laughlin emphasized the principles that would eventually earn the region a place on many top 10 food lists.
"Here, we do our own bacon, we do our own sausage, everything's from scratch here," Laughlin said. "We've actually had students that have gone to major urban areas and have gotten work at really nice restaurants because of what they know with charcuterie and how they can handle meats and a knife and their knowledge of food."
For years, the Olson Center on the Northwestern Michigan College main campus was the culinary school's home, but without a venue to showcase its food, student events were held at locations throughout town. With all of the moving from one destination kitchen to another, they learned more about running a catering business than about running a restaurant.
"We were at Olson Center, which was one kitchen, and the stuff we put out of there was amazing, I mean, but it was just a lot of work," Laughlin said.
Lobdell's teaching restaurant opened in January 2004, marking a huge step forward for the culinary program.
"Moving down here to five kitchens, a restaurant – it substantially increased our ability to train students in a way that made them more work-ready and probably better quality employees."
HAVE CERTIFICATE, WILL TRAVEL

Laughlin's mother's Italian family ran a bakery in upstate New York and he grew up around the restaurant business. He began his education studying pre-law, but was called back to the kitchen after college.
"I didn't want to go to graduate school or law school or anything," Laughlin said. "I've worked in a lot of resort areas. I've worked in a couple areas in Colorado, worked a couple years in Canada, doing helicopter skiing. I was the chef at a lodge up there, out of Banff. It was the best job, for fun, I'd ever had."
In the 1970s, Laughlin landed his first post-college job in Boulder, Colorado. The restaurant emphasized the farm-to-table concept long before it was a household term.
"I actually had small farmers bringing us produce that they'd grow," he said. "The word organic was around, but it had just been coined."
After cooking in Maine for a few years, Laughlin became a chef instructor at Paul Smith's College near Lake Placid.
"That's one of the things that I always tell my students – that I feel that culinary is one of the best careers to get into because, where there's people, they eat, and so you have an option. If you want to live in New York City or Chicago or San Francisco, you can."
HARD TO GET A TABLE

Harlan "Pete" Peterson, former chef and owner of the legendary Tapawingo and Rowe Inn restaurants, could be credited with inventing the concept and practice of fine dining in northern Michigan.
Peterson is a board member of the Culinary Institute and a big fan of the program.
He feels Lobdell's is a remarkable setting for a culinary school. He said he would eat at Lobdell's more than once or twice a month, but he has to settle.
"I do eat there. I can't say I eat there every week because sometimes it's hard to get in," Peterson said.
"I guess my first impression is how fortunate the students are to be able to have that facility," he said. "It's pretty amazing. It's maybe the grandest view in the region for a restaurant."
Peterson acknowledges the impact the Culinary Institute has had on the great Up North dining scene. It supplies a great number of the workers that restaurants require and it's probably a factor when a restaurateur decides to open a business here.
"It's a part of it. The fact that the school is there does provide some students available to work. I think it's a positive thing," Peterson said.
AN INCOMPLETE LIST OF GRADS
Laughlin can't recall all of the Culinary Institute graduates that have gone on to notable careers, but a sampling includes Jim Morse, executive chef at the Boathouse on the Old Mission Peninsula; Nick Battista, chef at Aerie in the Grand Traverse Resort; Kyle Mackey, chef at Northern Natural Cider House in Traverse City; and Ed Sura, chef de cuisine at Perennial Virant in Chicago.
Laughlin said Culinary Institute alumni work in restaurants across the country, and northern Michigan is teeming with grads.
"I cannot go into a restaurant without seeing students," Laughlin said.
Towne Plaza chef/owner Chris Hoffman is also a graduate of the program. He studied architecture and worked in construction management before deciding that he wanted to cook.
"One of my last construction jobs was actually building the culinary school," Hoffman said.
Hoffman worked for five years as chef at the Riverside Inn in Leland before starting the pig-centric Towne Plaza in Traverse City.
As a chef, Hoffman appreciates the education he received at the Culinary Institute and, as a restaurant operator, he appreciates the skilled workforce the school provides.
"I think that it'd be even more difficult than it already is to staff all the numerous restaurants that have popped up without having that pipeline," Hoffman said.
THE MARITIME CULINARY CERTIFICATE

Not every Culinary Institute graduate winds up working in a restaurant. Some take jobs as personal chefs or at high-end assisted living facilities. Other students decide to work on the food sales end of the business. Laughlin explained that chefs increasingly want to know more about the food they buy, so it's helpful to speak their language when trying to sell to them.
It's now common for students to see their culinary education as something they can pair with something else. One example is the maritime credential now offered through the Culinary Institute.
"We're the only school that's located right next to a maritime academy," Laughlin said. "It's not that much extra work. As a matter of fact, it's minimal extra work. It just gives them the ability to work aboard a ship."
The Great Lakes Maritime Academy credential opens a new world of employment to interested students. Although the co-education program only launched recently, there are already five graduates working as merchant marine chefs and Laughlin remarked that the starting pay for those positions is way above average.
YOU TRY AND DO MY HOMEWORK

Some students arrive at the Culinary Institute right out of high school, while others come looking for a career change. Two years ago, Traverse City resident Carol Danly decided to trade in her job as an event scheduler at NMC for a student ID card.
"A few years ago, my husband and I wanted to eat better so we joined a CSA (community supported agriculture) program," Danly said.
When the basket arrived from the local farm, Danly was astonished to find that she didn't know how to cook some of the vegetables.
"I realized I never really learned how to cook," she said.
Danly said she is particularly interested in nutrition. She's conducting an independent study on the topic this semester and wants to work in childhood nutrition once she has completed the program.
Sarah Nagel studied culinary arts in high school in her hometown of Freeland, Michigan. That experience cemented her desire to make cooking her profession and she decided she wanted to attend culinary school immediately after graduation.
Nagel selected three schools to visit:
Schoolcraft College in Livonia, the Art Institute of Michigan in Novi and the Great Lakes Culinary Institute at Northwestern Michigan College. It was the campus tour that sold her on the Culinary Institute.
The ability to take classes on West Grand Traverse Bay was one highlight and another was the program's "exemplary" accreditation by the American Culinary Federation.
Nagel plans to earn her associates degree and then enter the hospitality management program at Grand Valley State University. She said she's found the Culinary Institute curriculum to be a rewarding challenge.
"People don't understand. They're like, "˜Oh, you're going to culinary school? That's easy,'" Nagel said. "That's funny – you try and do my homework."
The Great Lakes Culinary Arts Institute At A Glance"¦
- NMC doesn't track job placement numbers by program, but GLCI Director Fred Laughlin said grads typically have no trouble finding a job in northern Michigan or elsewhere
- GLCI offers a two-year associate of applied science degree for students interested in going on to a four-year school and a level three certificate for people who want to go straight to work
- Students range from just out of high school to a retired physician. The average age, Laughlin said, is 28 and a third of the students are under 22
- 85 percent are from Michigan and most of those are from NMC's five-county service area
- Anyone with a passion for food can enroll, however, those without restaurant experience must attend a two-week boot camp designed to weed out those who may not be suited for restaurant work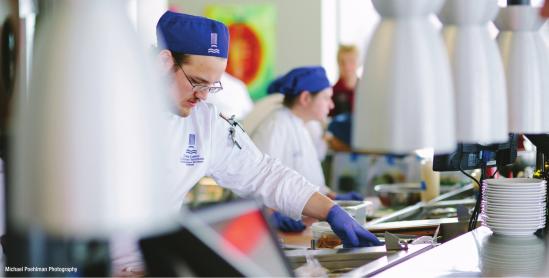 Trending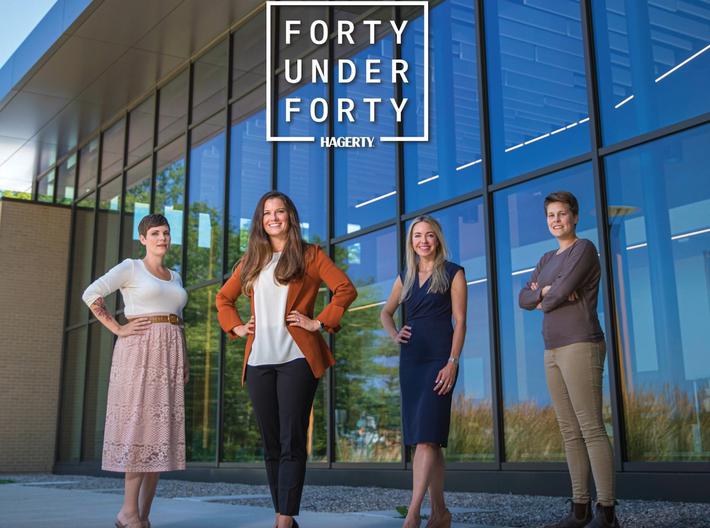 Nominations Now Open for the Hagerty/TCBN 40Under40
For 17 years, the Traverse City Business News, sister publication to Northern Express, has been celebrating the young move...
Read More >>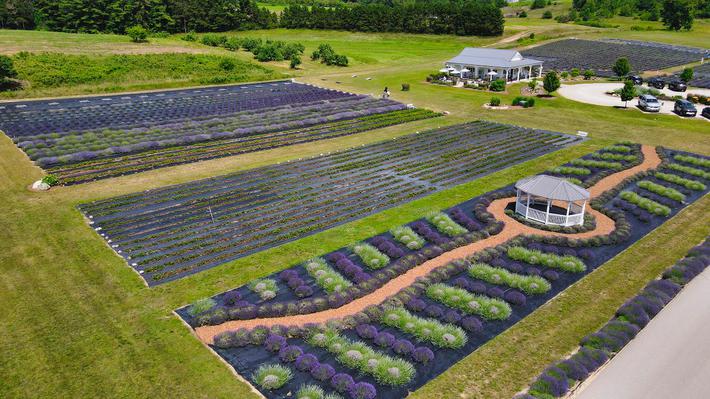 A Secret Garden
Sshh! This one is for your eyes only. The Secret Garden at Brys Estate has opened for the season, and it's time to c...
Read More >>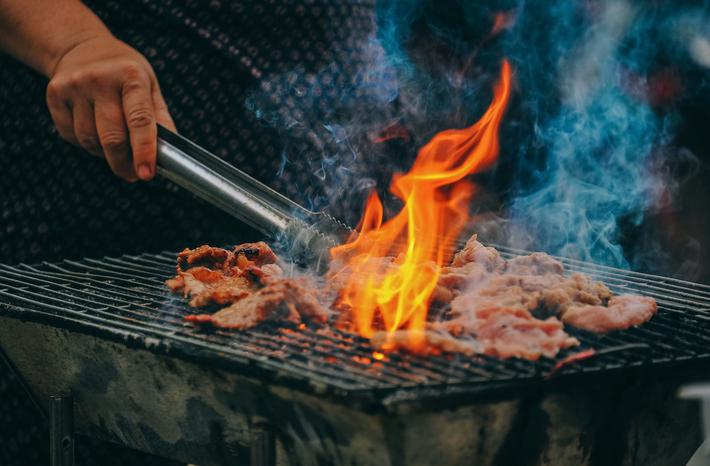 What's Cooking at Shady Lane
Celebrate your dad at Shady Lane Cellars' Father's Day Cookout. Offering a brat and Gruner Veltliner pairing f...
Read More >>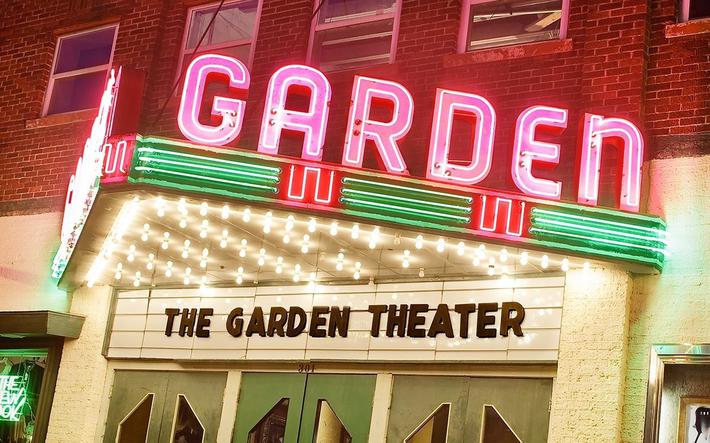 48 Hours in Frankfort
Roll the cameras—the Frankfort48 Film Contest is full of action this weekend! The contest is the trial grounds for t...
Read More >>