Iconic Northern Michigan
June 18, 2015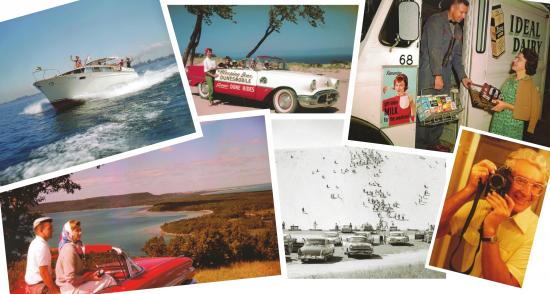 Phil Balyeat lives in a different northern Michigan than the rest of us – one where the sun always shines, the colors are richer and the lines are sharper. Balyeat, who will turn 100 in July, is one of the photographers responsible for creating the iconic postcard images that shaped the world's view of the Grand Traverse region in the 1950s and 1960s.
In 1950, he opened the Camera Shop on Traverse City's Front Street and he roamed the region with his 4-by-5 Speed Graphic camera, snapping shots of the dune mobiles at Sleeping Bear, the sunbathers at Clinch Park beach or the green, blue and sandy brown vista of Empire Bluffs.
STORY OF NORTHERN MICHIGAN

Don Harrison was so moved by Balyeat's work that, a decade ago, he set out to find him.
"I kept on running into Phil's work from the 50s and the 60s and finally I did some research to try to look him up, and that's how we actually started our friendship," said the antique paper specialist and vintage postcard dealer.
Balyeat, who has also worked as a commercial photographer and as a photojournalist, had a geographic range that spanned from Ludington to the eastern Upper Peninsula.
"He took a commercial photograph of virtually every 1940s and 50s and 60s Traverse City motel property because, of course when you stay at a motel, there was almost always a motel postcard on the desk," Harrison said.
Balyeat was only one of a group of photographers who produced postcards during that period, but Harrison believes his work stands out.
"I'm biased because I really like Phil," he said. "He was right in the hunt for probably being one of the best photographers in the state.
He could have been a top-shelf photographer for General Motors or Ford or Chrysler, but he chose to be his own man, have his own business and live where he wanted."
UNDER THE EVIL SPELL

This is not the first article written about Balyeat. The Northern Michigan Skipper profiled him in 1960, when he was already known as a postcard maker.
"He has published and distributed over one million postcards on northern Michigan subjects," the author wrote. "His chief present objective is "˜Doing a good job on northern Michigan scenes, to sell northern Michigan,' to quote Mr. Balyeat."
The article also touted Balyeat's impressive salesmanship.
Once someone comes "under the evil spell of the Camera Shop, he spends the rest of his life paying for photographic equipment sold to him by Phil and his wily assistants," the writer noted. "Mr. Balyeat, a handsome, charming character, having made a study of the weaknesses of those who carry cameras, has filled his store with a variety of goods dear to the photographer's heart."
POSTCARD EMPIRE ON FRONT STREET
Balyeat was born in Sparta, just north of Grand Rapids, on July 20, 1915. He played football at Michigan State and ran track at the University of Michigan. He was a Navy athletic training officer during World War II, where he discovered his love of photography and spent as much time as he could in photo labs.
After college, Balyeat found a job teaching physical education and coaching track in Traverse City. He married in 1941 and raised three children. Balyeat said coaching high school track didn't agree with his health so he decided to follow his love of photography.
"When we opened the Camera Shop in 1950, I think I immediately got into the color postcards as part of my business," he said. "We started with $500 to our name and I had to get notes co-signed by a couple people in my family to get enough money to start the Camera Shop."
Balyeat estimates that producing postcards amounted to nearly a third of his business. He,or his employees, would take the photos and send the transparencies to a company in New York that would print photochrom-style cards in batches of 500.
"We delivered cards, like 500 of them at a time, to various shops and stores in the Grand Traverse area. Motels were some of my biggest customers," he said. "Most of them I don't think sold the cards. They just gave them away to people who stayed at their rooms."
Balyeat produced postcards and operated the Camera Shop until he sold the business in the 1970s.
"I thought I was retiring in the middle of the 70s and the money, of course, didn't last anywhere near long enough, so I went and sold real estate with Real Estate One for six or seven years," he said.
SLEEPING BEAR DUNE RIDES

Long before Pure Michigan, Balyeat crafted images that would attract vacationers to northern Michigan.
"I certainly was [trying to sell northern Michigan] and I never really got noticed for any of that," he said. "I really was just having a lot of fun taking those views."
Sitting in the Ninth Street home he's owned for decades, Balyeat looks at one of his old postcards, a shot of young ladies posing with one of the Sleeping Bear Dunes mobiles.
"This one; I'm amazed that you can still see the lipstick on those girls, a completely un-retouched photograph from 1956," he said. "Now that's a lot of years ago. It hasn't faded out."
Balyeat is perhaps best known for capturing the era of dune mobiles at Sleeping Bear.
He produced numerous cards that featured the 1948 Fords or the red and white 1956 Oldsmobiles.
"I couldn't wait to get out on the sand dunes," he said. "Whenever I saw pretty clouds outside on a beautiful day, I very often ducked out of the store and ended up up on the dunes and I always felt like I was closest to heaven when I was up on the sand dune."
A NOTABLE FAN

Balyeat was one of a group of photographers that inspired Gerald Martineau, a Traverse City native and one-time Record-Eagle photographer who went on to a 40-year career at The Washington Post.
Balyeat and this group knew how to create images that reflected an idyllic northern Michigan, Martineau said.
"The older folks will remember that," Martineau said. "And the younger folks will appreciate the area even more by seeing what it was like 50 years ago."
Martineau explained that, as a kid, he would hang out at the Camera Shop to absorb the art of photography.
"Phil was the example of an established, talented photographer in Traverse City," Martinaeu said. "I just paid attention to the pictures I saw. I'd say, "˜That's a good picture! Now, how did he take it?'" Martineau still visits Traverse City regularly. Recently, by accident, he ran Balyeat's daughter. He learned his old friend was having a garage sale and he was able to visit.
"They had some kind of influence on me that allowed me to pursue news photography at the Record-Eagle for a couple of years, and I was very fortunate to be hired by the Washington Post and spend 40 years there," he said.
FINALLY DIGITAL

As his centennial birthday approaches, Balyeat continues to chronicle his life in photographs. However, he no longer lugs around that 4-by-5 Speed Graphic.
"At first, of course, I was very unhappy. I spent 50 years in darkrooms being able to manipulate my prints, to darken skies and change a lot about a photograph, so I kind of resented digital photography," Balyeat said. "Although, through the years I've owned at least six digital cameras and a lot of my better quality pictures I believe have come from the digital-type photography."
Today, he likes to take pictures of sunsets and sunrises, but he also still has the nose of a photojournalist.
"A year ago he was down at the Clinch Park area and he saw an accident with one of those flying boards, and Phil had the wherewithal to take pictures as it happened, go to Walgreens, get them developed and printed, and then go down to the Record-Eagle and get them printed as a story," Harrison said. "At 99 years old."
An enormous difference in the two eras of photography is how much the film cost in those early days compared to the per-picture cost today.
"Nowadays, you can take 50 shots and it doesn't cost anything," Balyeat said. "Back then, there was money involved, and I think I prided myself on holding the camera still and not coming home with a blurred picture."
SOUVENIR OR SOMETHING MORE?
Today, postcards are souvenirs. This was true in Balyeat's day too, but they were also something more then – they were a handy way to communicate with another person. There was no email or Instagram, and phone calls were expensive.
"We don't really have a use for them today, but they still do tell a story," Harrison said. "I mean, if you're somewhere, whether Michigan or Hawaii, you can tell your story in the space allowed and whoever you send it to, for the moment, feels a little bit special because they received something and know that somebody was thinking about them."
SAVE THE DATE
The Traverse City Antique Postcard & Rare Paper Show will be held at the Hagerty Center on Aug. 16. Postcard expert Don Harrison will be there with postcards for sale and Phil Balyeat will also be featured, along with some of his art photography. The event is free. For more information, contact: upnorthpostcards@gmail.com.
POSTCARD TRIVIA
(source: the Smithsonian Institution) - The first postcards appeared after Congress passed an act on Feb. 27, 1861 that allowed privately printed cards, weighing under an ounce, to be sent in the mail. The first postcard was copyrighted the same year.
- Personal messages were not allowed on postcards until 1907, when Congress passed an act that allowed messages on the left side of the back of privately produced postcards. That ushered in what collectors call the "Divided Back Period" of postcards.
- Modern postcards date back to 1939, when photochrom-style postcards were introduced. These were first sold in Union Oil Company service stations, but the production style came to dominate the market after World War II.
BALYEAT'S FAVORITE STORY
Balyeat was in Traverse City for a summer job teaching swimming at Clinch Park.
"I'm teaching swimming one day and one of my students was out in deeper water than he thought he was in, and he started yelling for help. And I had my dad's gold watch in my pocket to keep time with, and I looked around for somebody to hold my watch, so I could go out and pull that kid in," he said. He saw two young ladies nearby.
"And so, there were two girls sitting there, and one of them was my future wife, so I handed her the watch to see if she could hold it," he said. "I pulled him in. Everybody remembers the day that I pulled that kid in – especially my wife remembers, and me. So we met that day and I lost track of her completely for two years."
Balyeat said it wasn't until three summers later, when he was back in town and now teaching at Traverse City High School, that he ran across her again. That was 1940.
"I was out on a double date one night and the girl that I'd had hold my watch was in the backseat with the four of us. I'd never forgotten her," he said. "I thought she was the most beautiful girl in Traverse City and I still think so."
Onalee Balyeat died in 2011 at the age of 93.
Trending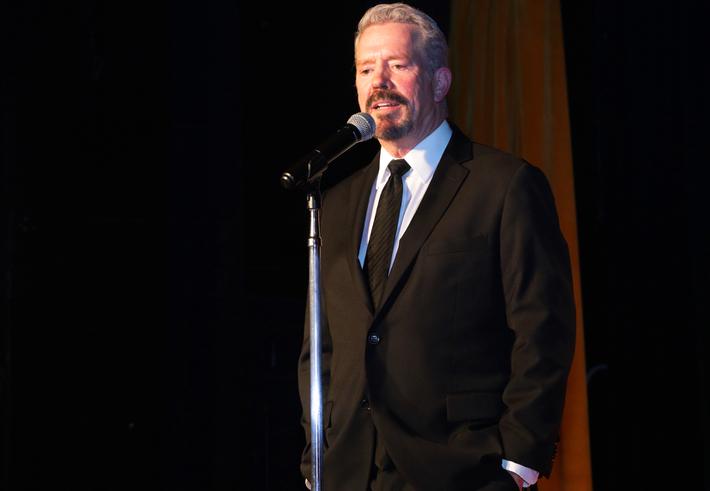 Bob Phillips Brings It to TC
When you're one in a crew of eight Catholic kids, it's imperative that you find your spot. For seasoned stand...
Read More >>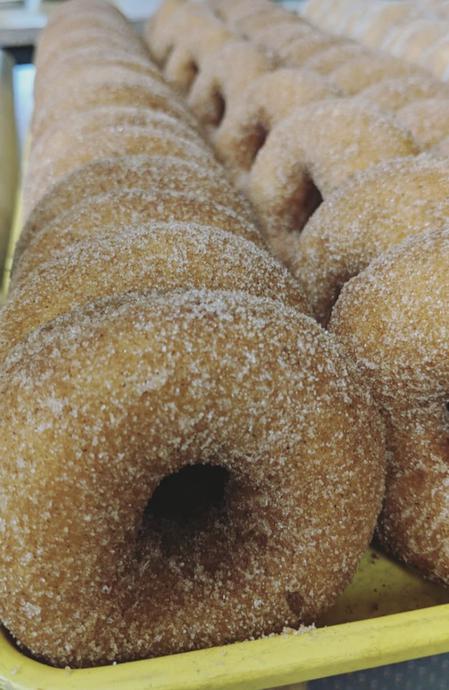 Gallagher's Farm Market Donuts
We're not much for pumpkin spice lattes, but we do have our own seasonal cravings, and these little round wonders ca...
Read More >>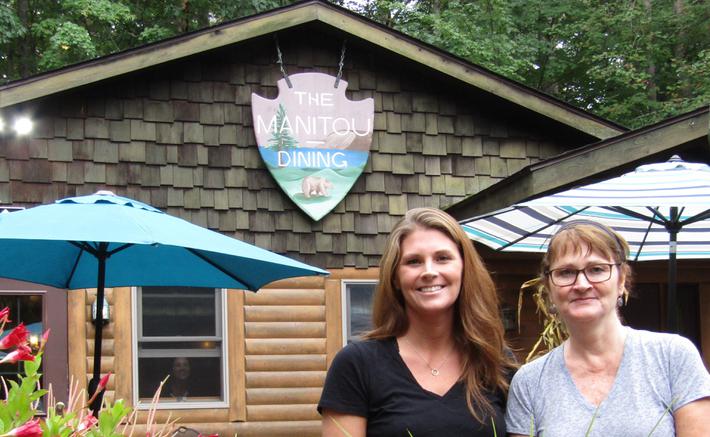 All In The Family
It started life as a common northern Michigan resort cabin, but over the years it's been transformed into one of Benzie Co...
Read More >>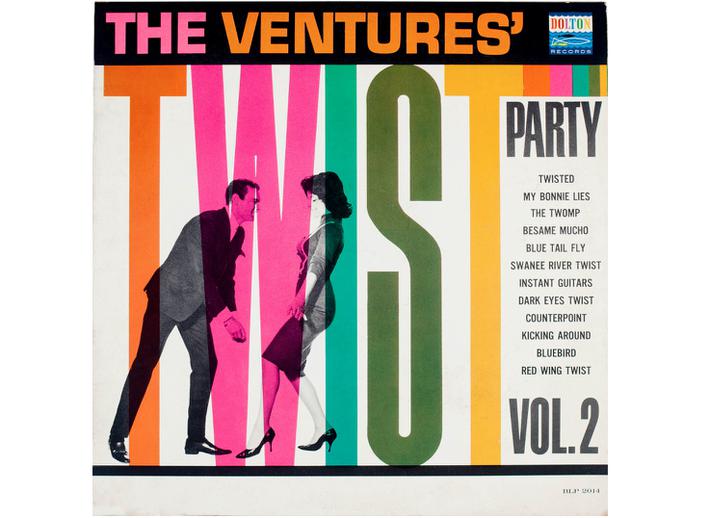 One For The "Record" Books
Let's dance. That's the invitation that authors Janet Borgerson and Jonathan Schroeder are extending to...
Read More >>
↑