ACT-GT: New Name, Renewed Commitment to People With Disabilities
Oct. 16, 2015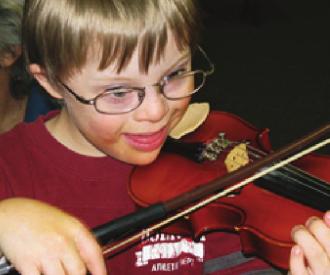 Artists Creating Together–Grand Traverse (ACT-GT), an organization that provides artistic opportunities for children and adults with physical and mental disabilities, is celebrating the 25th anniversary of the Americans with Disabilities Act (ADA) in a unique way – by expanding the services it provides. Since 1997, ACT-GT has been offering programs in the visual arts, music, drama, creative writing and dance in Grand Traverse, Leelanau, Antrim, Kalkaska and Benzie counties.
The group has undergone two big changes as of late – federal certification as a 501(c)(3) nonprofit and independence from a previous affiliation with a similar group in Grand Rapids.
"We're now independent and local, and when the nonprofit certification came through in June, it was like a door opened," said Dayna Ryan, ACT-GT regional director. "A whole lot is happening."
So much so, that a new slogan was crafted to reflect the group's growing scope of activities: "Bringing all arts to all ages and all abilities."
This week, ACT-GT is bringing art – "Allies for Inclusion: The Abilities Exhibit" – to Grand Traverse in cooperation with Northwestern Michigan College (NMC). This nationally recognized travelling exhibit will be held October 18–20 at NMC's Dennos Museum in Traverse City. Organized by the college's Disability Support Services, the free exhibit and hands-on show introduces visitors to the history of the disability movement, its many successes over the past quarter century, as well as the challenges that remain.
Another important part of exhibit is the introduction of the Person-First communications model. In the past, the term "disabled person" was predominantly used. By using the Person-First model, that term is now restructured into "person with disabilities." This change aligns with the phrase, "We Challenge You – Think Person First Before You Speak," and redirects attention to the humanity and dignity of those with disabilities first and, only secondarily, recognizes the person's impairment.
In November, ACT-GT will unveil a new program called ACCESS, which will provide clients opportunities to experience cultural events throughout the region. ACCESS represents a big step in the services they offer, Ryan said, explaining that past opportunities weren't as diverse.
"We'll focus on social and cultural outings and give folks monthly choices. It could be concerts, movies, art experiences. The point is to get people out in the community and promote their involvement in the arts."
The program is supported by a grant from the Swiat Family Foundation of Northport.
"We'll ask people who attend to pay a portion of the admission costs for events, but if someone is not able to pay at all, we'll use the grant money," Ryan says. "All of our funding comes from local fundraising events, foundations and grants."
Ryan, whose one-person shop is located in donated space at Traverse Bay Area Intermediate School District offices, relies on a "very hands-on" board of directors and a large network of volunteers, teachers and art providers like Blackbird Arts, Kindermusik and Third Coast Movement in order to provide artistic opportunities for participants.
A recent and incredibly popular addition to artists-in-residence programming has been kinetic art lessons offered by Third Coast Movement, a locally based circus arts troupe that teaches juggling, hula hooping and balancing arts. "It's a blend of acrobatics and circus arts," Ryan said. "Students learn skills, then perform their own circus."
Another frequent ACT- GT partner is Melissa Johnson, owner of Blackbird Arts, whose instructors teach pottery making, writing and other creative classes.
ACT-GT mainstays continue to be the Kids on the Block, a program that uses puppet shows to introduce elementaryschool students to issues such as health and wellness, bullying and disability awareness. The annual, two-day Artsense Festival, which explores friendship and learning through the arts for area students of all abilities is also a popular program. Finally, Art Escapes, another artist-in-residence winter program, provides visual and performance-art instruction in special-education classrooms.
Partnerships aside, ACT-GT also sponsors dances, martial arts workshops, music exploration and drama workshops, participates in the annual Festival of Trees and Special Kids' Day art activities at the National Cherry Festival, and whole-heartedly supports accessibility and the inclusion of people with disabilities.
"We've been in existence 18 years," Ryan said. "We started out really small – I worked out of my home." But over the years, ACT-GT has grown into a year-round organization, now even more committed to bringing the arts to all.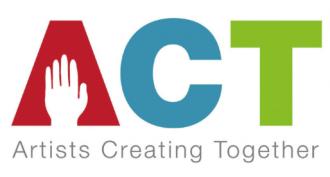 Trending
Dinghy's Smoked Barbeque Ribs
Dinghy's Restaurant & Bar in downtown Frankfort was hit particularly hard by the pandemic restrictions. "W...
Read More >>
Not a Clue
Surely politicians wouldn't be so clueless that they'd lie about COVID-19 deaths or take a vacation during a statewide eme...
Read More >>
Respecting the River
Forever, the Grand Traverse Band of Ottawa and Chippewa Indians (GTB) has regarded the water — and the Boardman/Otta...
Read More >>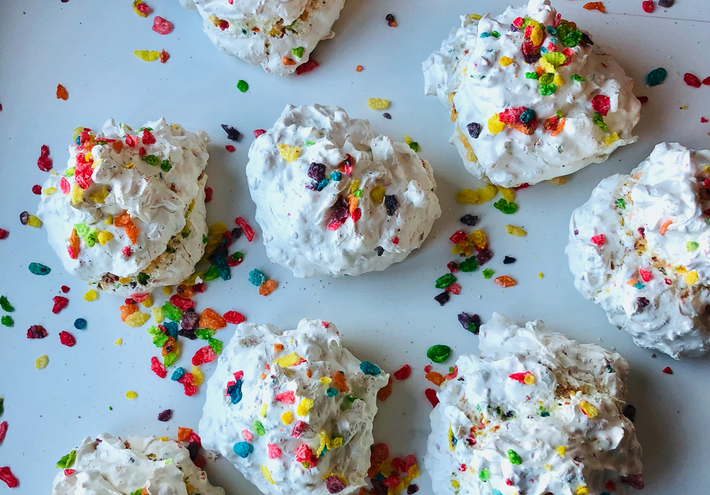 7 Batches Made in Heaven
Let's be honest: Picking the best cookies in northern Michigan is an impossible task. There are so many "right...
Read More >>
↑