Emerging Wunderkind
Oct. 30, 2015
Milo Birch and Nik Carman
Two kids joining forces to help another kid in need. That's the basic premise behind an upcoming concert by two unique and youthful musicians, Milo Birch and Nik Carman; they are the featured performers at a benefit concert to help support brain cancer treatment for 9-year-old Traverse City resident, Evan Matusik.
These upstart musicians are very different from each other, with complementary strengths and weaknesses. Birch's vocals are reedy and he's not yet experienced enough to stay solidly on each note, but his piano playing and compositional skills are both far more sophisticated than his age would indicate and he has an innate sense for keyboard dynamics.
Carman seems to channel an old-timey soul through his vocals, which can instantly take you back to early Appalachia. His singing tone and phrasing are astonishingly seasoned and he's got picking skills that rival those of people three times his age. His string work, while it sometimes veers out of the pocket, is still pretty remarkable.
Now, let's point out that they are, respectively, 11 and 9 years old. It's obvious they both have plenty of time to fine-tune their already impressive skills.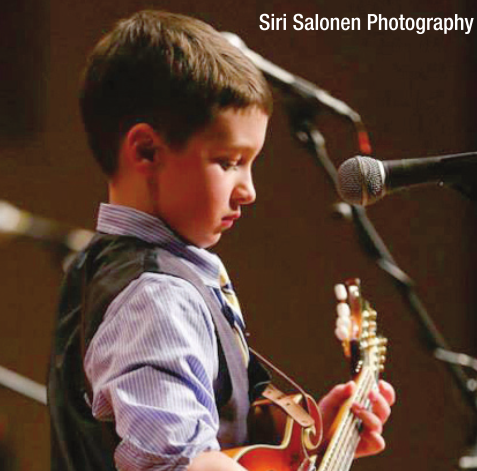 MEET NIK CARMAN
Age: 9
Hometown: Suttons Bay, Mich.
Instruments: guitar, banjo, mandolin, voice
Find Him: facebook.com/nikcarman
Carman's only been performing for about a year or so, in coffee shops and at festival events, but his rapidly accelerating talent has already snagged him some pretty impressive spots, including one as a guest performer at Blissfest, a featured interviewee on Interlochen Public Radio, and as an opening act for Ladysmith Black Mambazo, along with local duo The Accidentals.
He started playing guitar at the age of 7 and now also plays banjo and mandolin.
"My brother Andrew taught me how to play a song called 'Smoke on the Water' on guitar when I was 7," Carman said. "I just thought it was really fun how the guitar worked."
Finding a focus for his music came easily to Carman, who recently recorded an album at Traverse City's Studio Anatomy. He paid for the recording sessions, as well as purchased his own banjo and mandolin, with money he's earned performing at cafes and busking on the street.
In addition to his brother, he finds another local standout, Billy Strings, among his musical inspirations. He first saw Strings play at Northport's Music in the Park and was invited to Strings' house.
"He showed me some guitar stuff, we had a jam session and then he told me to go listen to [bluegrass guitarist] Doc Watson," Carman said.
Carman did his homework. The next time he ran into Strings, he played a Doc Watson song for him. He's a quick study, made all the more impressive by the fact that he "didn't even really listen to music" until he started playing guitar. He learns cover songs in a way very unlike most of his bluegrass predecessors.
"I've learned a lot on YouTube," Carman said hile only playing once or twice a month right now — you know, school and all — he's started writing songs and definitely plans to stick with this whole music thing.
"I think when I get older, I do still want to be a musician," he said, "but I don't have my own house and I don't need the money right now, so I don't have to worry about all that yet."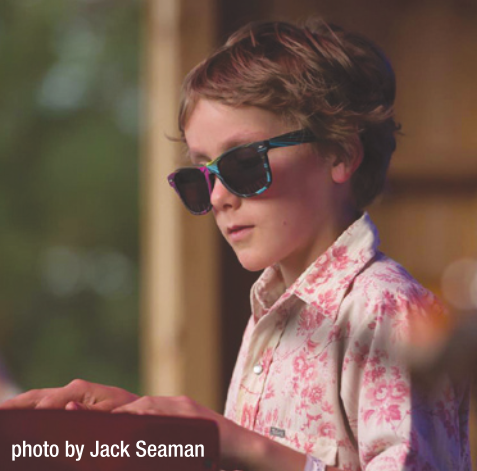 MEET MILO BIRCH
Age: 11
Hometown: Marquette, Mich.
Instruments: piano, keyboards, voice
Find Him: milobirch.com
When asked when he first became interested in the piano, Birch's answer is bemused.
"It's just… always kind of been there," he said. His sister Kiah's violin playing, he explained, inspired him, and he remembers picking away at the piano keys when he was about 3 years old.
"I just played random notes at first. Then I started copying other things," he said.
His family set him up with several different teachers, but in the end, Birch preferred to play and learn on his own. He was homeschooled for a while, but now attends what he calls "regular" school.
"And, let me tell you, that's a completely different schedule," Birch said.
There's always time for his music, though.
Birch composes all the music he performs, so live, you're hearing only Birch originals. He's become a regional festival favorite, performing at Blissfest, Hoxeyville, Hiawatha and the Earthwork Harvest Gathering.
"I like playing in front of people and I like harvest festivals. So, it's all good," he said.
He's already recorded three albums, the latest being his Kickstarter-funded set, Stepping Up, on which he was helped by a host of Michigan musicians including Seth Bernard, May Erlewine, Sam Cooper, Tyler Duncan and The Voice runner-up Joshua Davis. Birch also performed as an opening act for one of Davis' shows.
"I don't play covers; I'm mostly a composer," Birch said. "So the band members follow along with what I'm doing."
What he's doing sounds like something he'll be doing for a long time — probably.
"Well, I'm only 11," he pointed out, "but, I think I want to be a musician my whole life."
He's definitely getting the hang of this whole showbiz thing. When asked if he'll be collaborating on stage with his showmate [Carman] during the upcoming Studio Anatomy show, Birch replied with authority.
"No. Nik's going to open for me."
Studio Anatomy Presents: An Evening for Evan with Milo Birch and Nik Carman will take place Saturday, Nov. 7 at 8pm at 140 E. Front Street in Traverse City. Tickets are $10 at studioanatomy.com.
Trending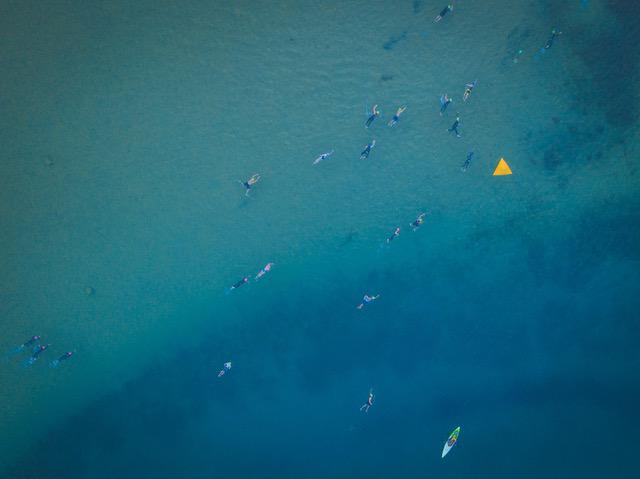 Swim, Bike, and Run in TC
The Traverse City Triathlon is back on Sunday, Aug. 21, with Olympic and sprint-distance races beginning in Bowers Harbor ...
Read More >>
Forty+ Years of Fabulous Art
Frankfort may be a sleepy town come winter, but in the summer, the little spot on the water is hopping. And for 46 years, ...
Read More >>
The Past in Motion
Where can you find 1,000 tractors? What about 600 antique engines? Dozens more old and cool cars and trucks? This weekend,...
Read More >>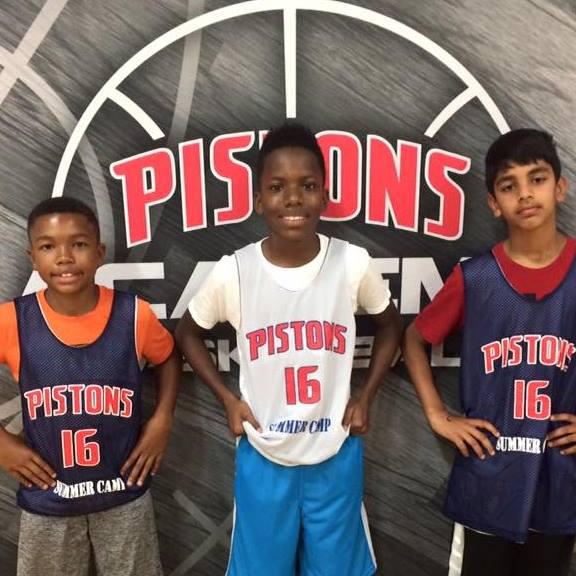 De-troit Basketball!
Is the next point guard for the Detroit Pistons living under your roof? Or do you just want to get your kiddo out of the d...
Read More >>