Is Roller Skating Actually Coming Back?
March 4, 2016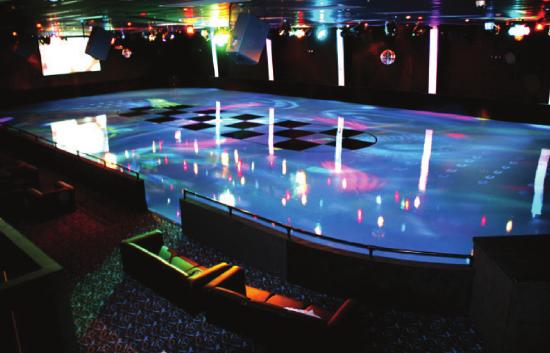 If you're looking to open a unique business in northern Michigan, you could do worse than opening a roller rink. Roller skates haven't been seen much on adults since the '70s and '80s, when rinks were everywhere and skating was part of the plot in movies like Skatetown USA (with Dirty Dancing's Patrick Swayze), Xanadu (with Grease star Olivia Newton-John) and the dystopian sports epic Rollerball (with James Caan.) The sport, which seems to experience popularity in cycles, is once again experiencing a resurgence.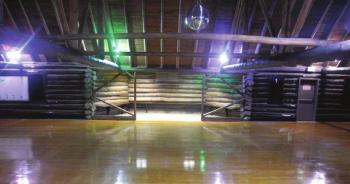 A futuristic, revamped version of roller skating was seen at the 2015 CES (Consumer Electronics Show): the RocketSkate, a moon-boot-like roller skate with little electric motors to get you up to speed. The servers (called "carhops") at today's Sonic Drive-In restaurants wear roller skates to bring your hamburgers to your car. RollerJam, the legendary New York City–area roller rink, just spent $750,000 revamping their interior. Popsugar.com called roller skate dancing the "must-try workout of 2016." And roller-skating might just be fashionable again, too; Vogue magazine's website is currently showcasing models roller-skating while wearing spring 2016's high-waisted trousers, with both the clothing and the skates pulling from obvious 1970s influences.
So far, roller-skating destinations Up North are few and far between. Traverse City's Skate World may be long gone and Petoskey's old roller rink has been converted into a warehouse, but we've dug up a few great places you can tie your four wheels on and get rolling.
SKATETRICITY

his Cadillac roller skating mecca is family owned and operated, and has been known by several names in its lifetime. It started in the 1940s as a skating destination simply called The Spot; it changed owners in the '90s and became Skate On until the 2000s, when it was sold yet again and renamed Skatetricity. It's now owned by Tami and Steve Ingraham and April and Joe Wetherell, who have changed the rink's tagline to "We Are the Spot to Get Your Skate On" to reflect the building's history. Skate for just $5 on Fridays, Saturdays and Sundays; "Blackout" and "Lockdown" nights add to the fun for special events, and youth groups can meet up for skating at the facility on Wednesdays or Sundays by request.
More information: Skatetricity.com; 2952 N. Lake Mitchell Dr., Cadillac; (231) 388-3417 or (231) 779-0055. Skate rental $1–2.
PIED PIPER SKATERY
Located in a historic log building constructed in the early 1930s from local trees, Walloon Lake's revitalized rink got its start as a ballroom called The March Inn Dance Pavilion. When folks weren't dancing to big band music, the floor would be repurposed as an indoor roller skating rink. The building would shift through several incarnations of the dancehall/skating rink combo, including serving as one of the homes of Charlevoix's Up North Big Band, until it was purchased in 2001 by Angie and Jeff Marshall, who spent more than two years restoring the facility. Today, they host roller skating Thursdays through Sundays every week, with admission starting at $4, plus special skate events including '80s night, country night and their popular all-night skate that runs 10:30pm–6:30am.
More information: piedpiperskatery.com; 04454 M-75 N., Walloon Lake; (231) 535-6050. Skate rental $2–$5.
GRAND TRAVERSE COUNTY CIVIC CENTER

TC's Howe Arena is, of course, best known for hockey and ice skating, and they don't have a dedicated rink for open roller skating, but the Toxic Cherries and the Cherry Bombs, Traverse City's roller derby teams, both use Howe for their local matches when the ice is off the rink.
If you've got the cash to spare, you can rent the same roller skating space that the derby teams use to hold your own private roller skating party.
"We also have an outdoor track that runs a mile around the Civic Center that's actually open year round for roller skating or even just walking," added Howe's Ariel Scheppe. "But, of course, whether or not you can skate on it depends on whether or not it's covered in snow!"
More information: gtrec.org; 1213 W. Civic Center Dr., Traverse City; (231) 715- 1399. No skate rental available.
Trending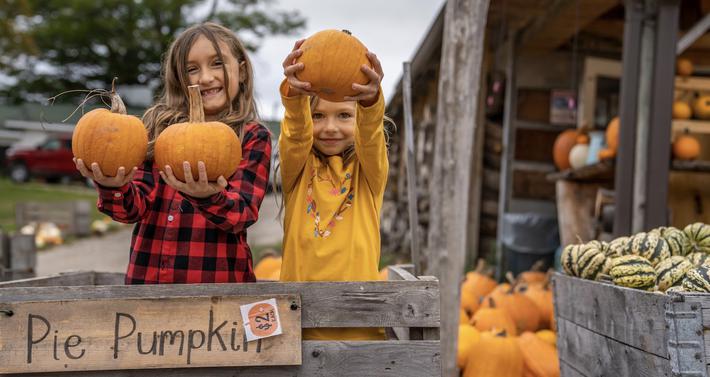 Seven Fall Festivals and Celebrations Around the North
If you ask us, it's impossible to beat the beauty of fall in northern Michigan. Vibrant-hued trees, glowing sunsets,...
Read More >>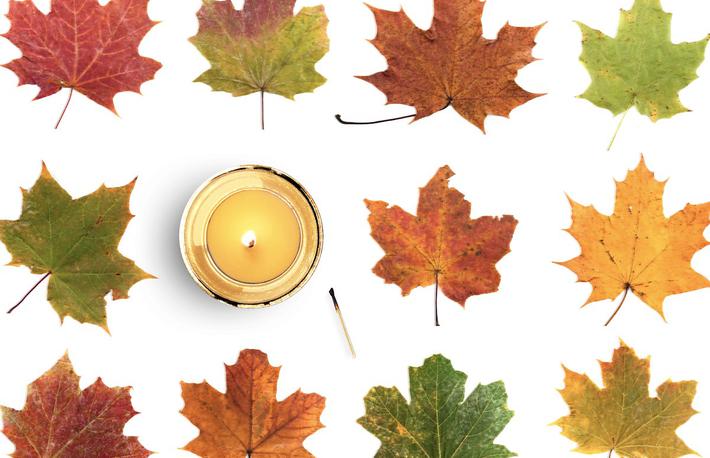 All the Scents of Fall
With the equinox behind us, it's time to go all in on autumn. Traverse City Candle Co. has done just that with their...
Read More >>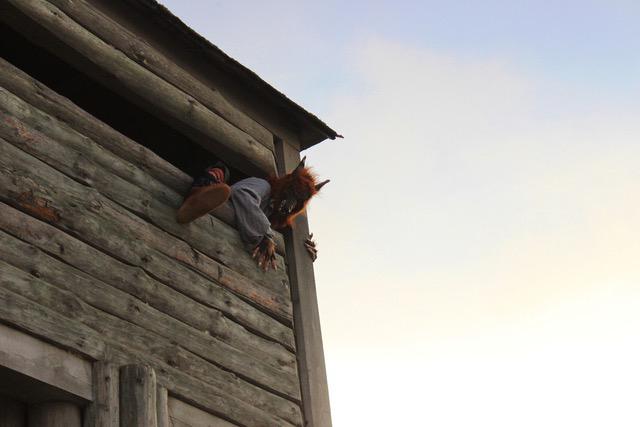 A Night at Fort Fright
This is not your typical haunted house or trail! Make your way through Fort Fright, an 18th-century fort and fur trading v...
Read More >>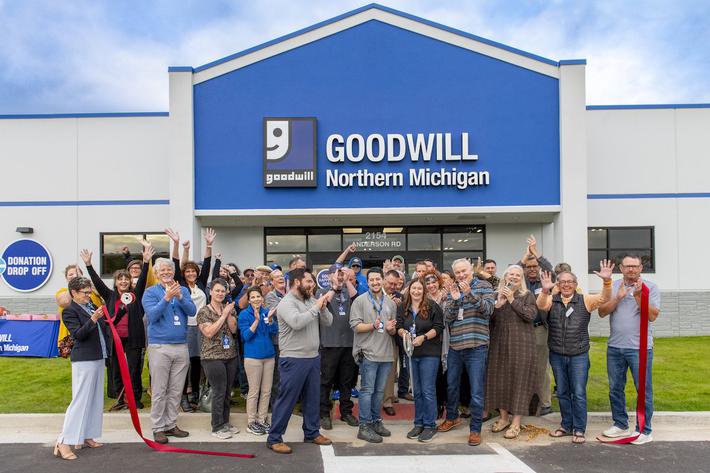 Goodwill Gets New Digs in Petoskey
This past week, Goodwill Northern Michigan opened a new Goodwill store in Petoskey at 2154 Anderson Rd., which replaces th...
Read More >>