Nathan Scherrer's Behind The Screen Life
June 17, 2016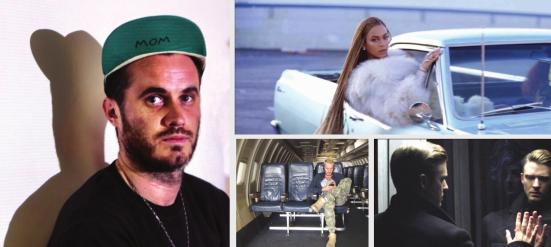 He grew up "absolutely obsessed" with music videos, at a time before the internet offered on-demand musical hubs like YouTube and Vevo. Today, he's crafting music videos of his own for such big pop names as Justin Timberlake and Beyonce. He's Northport's own Nathan Scherrer.
Northern Michigan may not seem like the kind of location where "music video directing" would even be an option as a career choice. But Scherrer attended Northport Public Schools from kindergarten to graduation and said it helped that he was allowed to customize his own curriculum in high school. "In one of those custom classes, I included film editing and music mashing," he said. Music videos had caught his eyes and ears early on. "Before the internet really became a place where you went to watch music, you just had to rely on MTV or call in to TRL (MTV's Total Request Live show) and hope they played the videos you wanted," Scherrer said. After high school, he attended the University of Michigan, studying sociology with concentrations in pre-business and pre-law; but he switched into film school as a junior, studying film and screenwriting. In the summer, he took an internship at a production company in Los Angeles.
"While I was working there, someone came into the office one day and asked if anyone wanted to volunteer to work on a music video," Scherrer recollected. "I said, YES!" Once he did that gig for free, the producer noticed him, praised his work, and said he'd hire him for a paying job sometime. Scherrer returned to U of M and completed his sociology degree. But Hollywood still beckoned; after acquiring his degree he moved right back out west with just a couple of hundred bucks in his pocket. Once there, he immediately looked up that same music video producer, who hired Scherrer to drive actors back and forth to the set. "I'd go into the office every day, whether they had something planned for me or not," Scherrer said. "I'd do anything — receipts, fetching lunch, odd jobs — and I'd watch over peoples' shoulders to learn what they were doing. It was good for me — they'd give me lunch and sometimes gas money, even if I wasn't scheduled for an actual job that day."
The producer started giving Scherrer bigger and bigger jobs. "As he was moving up, I was moving up with him," Scherrer said. Scherrer became a coordinator, setting up accounts and making call sheets and maps of the set. He purposefully undercut the going rate to give himself a better shot. "I'd do two weeks of work for the amount of money most people would charge for one day," Scherrer said. "It's about putting yourself in the room and what you do with it." Scherrer soon got moved up to production manager and was eventually asked by another director if he'd feel comfortable producing a small music video for an R&B and soul singer from London named Joel Compass. That video, for a track called "Back to Me," won Best Music Video at SXSW (the South by Southwest Festival) and then went to the Cannes Film Festival. "That showed everybody that I could do it," Scherrer said.
Soon, he was co-producing videos for Kesha, then Justin Timberlake (for "Tunnel Vision"). The major-label artists soon started stacking up on Scherrer's music videos list. He produced clips for Pharrell Williams, Walk the Moon, Skrillex, Rihanna, and The Weeknd. He also produced a Grammy Award–nominated clip for The Dead Weather's "I Feel Love (Every Million Miles)" which also featured fellow Michiganian Jack White. And then his most challenging production yet: Beyonce's "Formation" video.
"The scope was so big on that one, and the time was sooo short," Scherrer said. "We had to get it ready for the Superbowl, so it was three weeks of 22-hour days. But at the end, when a video comes out, and I realize people are watching it, it's always such a surreal moment. Plus Beyonce is awesome to work with — it's way more like a collaboration."
Scherrer's collaborative spirit led him to launch his own production company, Freenjoy, along with two Northport friends, Jeff Kopchia and Jim Stannard. "They're people I can trust, and they help keep me myself," Scherrer said. "You're not going to become a sellout when you're with people you've been doing film projects with since you were 8 years old! Plus it drives you more, because all of you move up together." It's seems like Scherrer's current status is a long way from when he was a production assistant barely making enough to pay his rent and buy macaroni and cheese, but in reality, that was only about four years ago. It shows what a person can do with extreme focus, although Scherrer admits that, for his particular field, no amount of focus would have made it possible for him to realize his dream in northern Michigan. He's made the choice to live in Los Angeles full-time.
"When I was going to school in Northport, it was back when Michigan still had the film incentive (Governor Snyder ended the Michigan Film Incentive last summer), so you could conceptually get out of school here and get a job in film," Scherrer said. "Now … well. I'll always go home to visit my family, but I couldn't do what I do anywhere other than L.A." Scherrer's Freenjoy company is flourishing — his video projects accumulated 1.58 billion online views in 2015 — but he said he's also moving past producing (executing other peoples' video ideas) and getting more into the creative end as both producer and creative director.
Next up: onstage tour video content for a major artist, and a massive fashion campaign. His venture to L.A. was a risk that's definitely paid off. "You can't think 'What if it doesn't work out?'" Scherrer said. "You just do what it takes to make forward movement every single day. You've got to go get it — no one is going to knock on your door and just give it to you."
For more information on Nathan Scherrer and his projects, visit freenjoy.com.
Clockwise from top left: Northport's Nathan Scherrer, now a Los Angeles–based music video producer.
A still from Beyonce's Nathan Scherrer-produced "Formation" video.
A screenshot from Justin Timberlake's "Tunnel Vision" video, produced by Nathan Scherrer.
During a shoot for a music video featuring actor/musician Jack Black.
Trending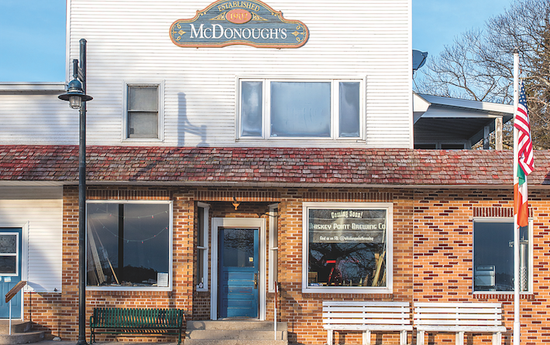 Welcome to Michigan's Most Remote Brewery
After years of planning and honing his beer-making skills, this spring, Patrick McGinnity plans to open Beaver Island's first microbrewery. Opening a craft brewery is challenging. Opening one on a remote island in Lake Michigan that's either a 15-minute plane ride or a two-and-a-half-hour ferry ride from ...
Read More >>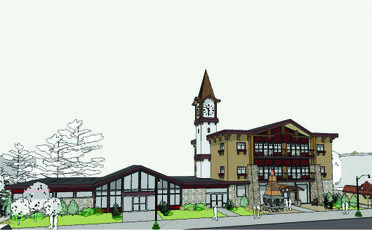 Gaylord: A boomtown Up North
Gaylord native Gary Scott had moved to Indiana, where he and some partners started a business to invest in distressed properties. He was talking to a banker in Detroit about real estate in Bloomington when he asked what kind of deals might be available in northern Michigan. ...
Read More >>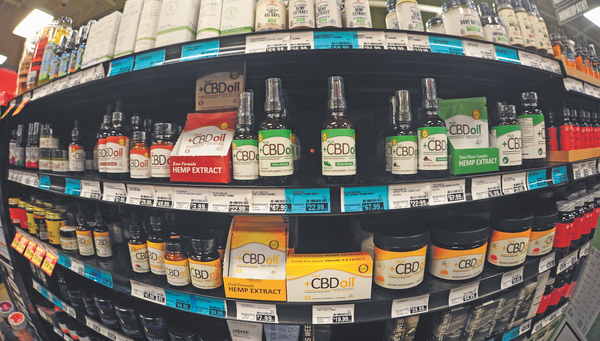 CBD Laws: Dazed and Confused
The sign outside of Family Video in Kalkaska lets drivers know the store has more than just movies. The sign reads: "CBD PRODUCTS NOW AVAILABLE HERE! CHECK IT OUT." CBD is short for cannabidiol, a kind of chemical compound that occurs naturally in hemp and marijuana plants, but does ...
Read More >>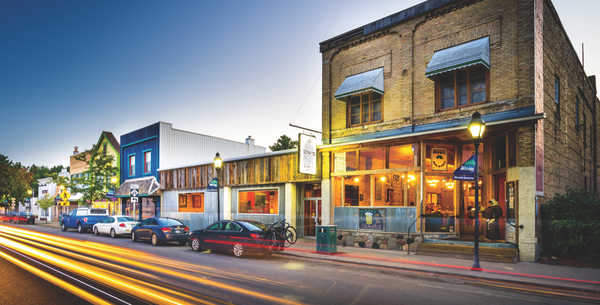 Small Up North Towns on the Rise
Spotlight on Bellaire (pictured)Seems Traverse City isn't the only place in the region making those "Best of" lists. The Antrim County hamlet of Bellaire was recently named to the list of Best Lakeside Towns in the U.S. by Country Living Magazine, alongside the likes of Vergennes, Vermont, Greenville, ...
Read More >>
↑