Region Watch: Cherry Festival Music, Ken Smith honored, Chicago-Bound, Bear-ly there
June 5, 2011
CHERRY FESTIVAL MUSIC
The National Cherry Festival has announced its music lineup for the
Bayside Stage this coming July 1-9.
The big acts include:
• Kansas - Wednesday, July 6
• 1964 Beatles tribute - Thursday, July 7
• .38 Special & Brant Lee Gilbert - Friday, July 8
• Josh Graycin, country - Saturday, July 9
Susan Wilcox, media relations & marketing manager, says a $15 pass will
get festival-goers into all four shows, with nightly passes also
available. And, for the first time, premium seating options will also
be available up-front.
"We're also very excited about the line-up at the Cherry Blast Stage in
the beverage tent," Wilcox adds.
"These will all be free shows by great performers including the Sun
Messengers, the Detroit Pistons House Band, Motown R&B, Joe Caine, Larry
McCray and Thornetta Davis."
Check out upcoming stories on the artists in the Express's Festival
Music and Cherry Festival issues in late June-early July.

KEN SMITH HONORED
Ken Smith, who heads up the Northern Michigan Environmental Action
Council (NMEAC), will be honored with Michigan's top award this week
for his dedication to protecting the environment.
Smith will attend a June 8 ceremony in Lansing to receive the Petoskey
Prize for Environmental Leadership from the Michigan Environmental
Council. Another award-winner is former DNR Rebecca "Becky" Humphries,
who will receive the Helen and William Milliken Distinguished Service
Award.
The MEC had this to say about Ken: "Smith dove into Traverse City
politics in the 1980s when a proposed shopping mall threatened to
separate Grand Traverse Bay from the Boardman River that is the
centerpiece of the city's business district. In the quarter-century
since, he's been a vital force for sustainable growth and the catalyst
for forward-thinking planning in the Traverse area."

CHICAGO-BOUND
Regional airlines Lakeshore Express is gearing up to offer flights
between Chicago and Pellston Airport. The flights are $185 one-way,
which compares favorably to the fares charged by the major carriers in
the region.
Passengers will fly on a 30-seat Saab 340B turboprop aircraft. For
more information, or to book a flight, check out
http://lakeshoreexpress.com .

BEAR-LY THERE
Even before a black bear was spotted strolling the residential streets
of Traverse City, the Sleeping Bear Dunes National Lakeshore issued a
warning to campers and visitors that bear-sightings are on the increase
at the park.
"In 2010, Park Rangers received over two dozen reports of bears and bear
'signs' in and adjacent to the park," states a release from the park.
"This year, several similar reports have already been received."
Park officials are warning visitors to keep food away from bears and to
keep your distance, especially if cubs are present.

Trending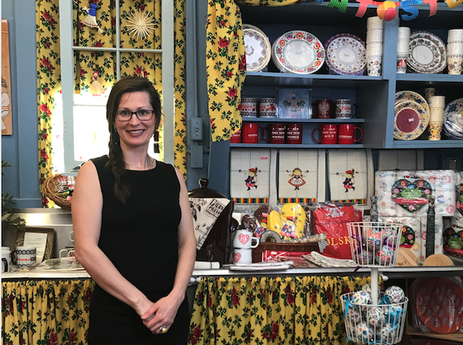 Straight Outta Hamtramck
There it stands, in downtown Cedar: The Polish Art Center. Some paintings of the Old Country probably, maybe some Polish p...
Read More >>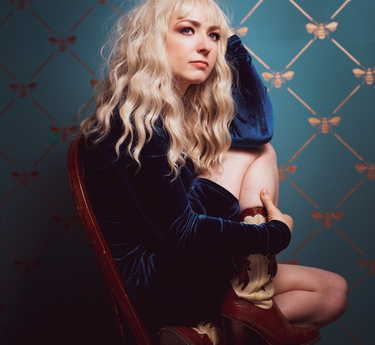 The Queen of Underground Country Returns
The last time Rachel Brooke released a full-length solo album, things looked very different — both in the northern M...
Read More >>
Patience Required
It's going to be a very long election night. Voter fraud will have nothing to do with it. Every state has some form of ea...
Read More >>
The Long Goodbye
Last week, President Trump sowed confusion within his government — and amongst our allies — by tweeting t...
Read More >>
↑