Autumn's Essential Accessories
Looking for a chic and cheap way to update your fall wardrobe? We shopped the fall 2017 runways to bring you the quintessential quartet of accessories — all available at Up North boutiques — that'll easily up your autumn style ante without emptying your wallet.
FLOPPY, WIDE-BRIM HAT
Gaylord's own Lauren Duski helped debut this trend early this year, donning several during her appearance on NBC-TV's The Voice. A little bit hippy, a little bit rock 'n' roll, the floppy felted hats became part of the vocalist's signature style, and dozens of models strutting the runways are following suit. And no wonder: The big, shapely brims frame just about any shape face beautifully and deliver far more sun protection than a sleek fedora and loads more style than a ball cap.
GET THE LOOK, LOCALLY
Traverse City's Diversions in Traverse City offers oodles of floppy wide-brim hats in a range of weights and color. For fall, Diversions co-owner Beverly Anderson suggests a striking burgundy wool-felt version by Betmar that's both warm and structured. "It's got what I call 'flopability,'" Anderson said. "It has a little heft to it, so the floppy part won't flop in your face, and it has a nice, flattering shape." $40 at Diversions, 104 E. Front St., Traverse City. hatsearch.com or (231)-946-6500.

CLASSIC BANDANAS
No, really. We're serious. Classic bandanas — the iconic accessory of 1990s rappers and 1800s prospectors — is striking gold once again. Credit its versatility and availability, but be aware of this simple square's complexity; how well you execute this trend today is only one part the bandana that you wear and two-parts how you wear it. The runways showed that any color goes, but the classic paisley pattern is king. Does that vintage feel contradict the aim of the trend itself, which is to add an air of streetwise, devil-may-care cool to your ensemble? You bet. And that's the whole point.
GET THE LOOK, LOCALLY
In a nod to its cowboy pioneers, bandana's today belong on the neck. How? Fold the bandana lengthwise to make an extra-wide choker-style wrap, and let a dainty necklace or string of beads tumble out over the top. Or wind it up in a twist and tie it at an angle over to one side of your neck with the ends free. Glitz and Spurs boutique has a jaunty blue version that's perfect for either look. $22 at Glitz and Spurs, 207 E. Front St., Traverse City. shop.glitzandspurs.com or (231) 421-9052.
FRINGED HANDBAGS
Much like bandanas, fringed accessories have made a comeback, another indicator that Western style is creeping back into vogue. Tassels, extra straps, and fringe dominated many fall runways and dozens of hangbags. Suede and leather fringe were both highly visible at the DSquared and Ralph Lauren fall previews, with other takes on the trend surfacing in paracord, iridescent, and cut-fabric versions.

GET THE LOOK, LOCALLY
Molly Hyde, owner of Molly's in Leland (Hyde also owns Daisy Jane in Traverse City), has started stocking the perfect purse for colorful wearers working their way into colder weather: patterned, rug-weave, fringe-trimmed cross-body shoulder bags by Manos Zapotecas, fair-trade artisans from Oaxaca, Mexico. "These are a more Bohemian take on the fringe trend," Hyde said. "Each one is signed by the artisan who made it, and they're really cute!" $135 at Molly's, 105 N. Main St., Leland. mollysleland.com or (231) 256-7540.
'90S CHOKERS
Taylor Swift wore a retro elasticized choker just as spring arrived and since then, this '90s trend has shown no sign of being a passing fancy. Whether woven, beribboned, or made of pearls or gold, chokers are taking over major fashion stores, and local artisans are taking — and making — stock. Smitten Designs Studio in Boyne City (118 Water St., (231) 497-6488), tell the Express that, inspired by a flood of customer requests, it's now creating handcrafted chokers to add to the studio's jewelry lineup for fall.

GET THE LOOK, LOCALLY
If you're into one-of-a-kind, consider a custom or handcrafted choker first, but if you can't wait, cruise into Claire's Accessories mega-jewelry headquarters in TC, where you'll find a wide range of takes on this trend, including versions made of metal, edgy black lace, woven nylon cording, and ribbons appliqued with various motifs. $4.50 and up at Claire's in the Grand Traverse Mall, 3200 W. Airport Rd., Traverse City. claires.com or (231)-947-9075.
Trending
Moving Dirt And Stone
This year is taking a toll on me. I'm more sluggish. It's harder to get out of bed each morning. I have muscle pain that I...
Read More >>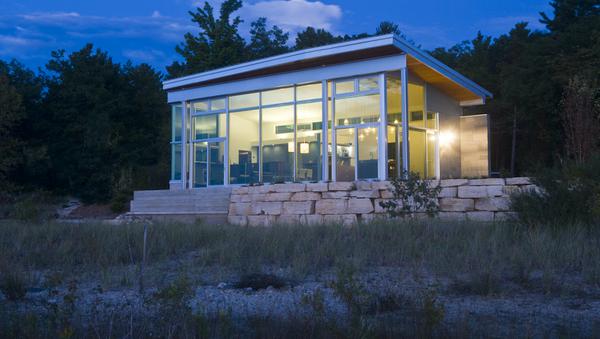 Northern Michigan Modern
From rustic log cabins to Victorian-style homes all the way to more traditional suburban-like developments, northern Michi...
Read More >>
Warts And All
Project 1619, a product of New York Times Magazine writers, is a potential public school curriculum that attempts to redef...
Read More >>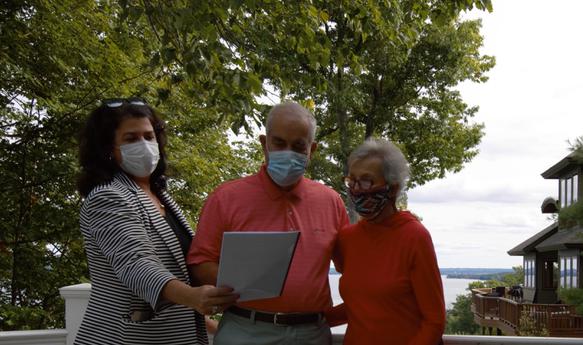 Pandemic Brings Even More Heat To A White-Hot Real Estate Market
There's a mad dash going on in real estate: companies bailing on their massive corporate office buildings, families ...
Read More >>
↑