Back to Reality
Laith Al-Saadi lets loose on some of the toughest years in his life.
Laith Al-Saadi is still standing.

It hasn't been an easy road for the 42-year-old The Voice contestant, who made it to the May 2016 finale of the popular NBC show.

For one thing, the Michigan native has brushed up against reality TV's dark side: that finishing favorably on a televised singing competition watched by millions of people doesn't guarantee a superstar music career.

When the Ann Arbor native takes the stage at Traverse City's City Opera House on Saturday Feb. 15th, he wants to do more than just play his signature blend of blues, rock and soul.

For Al-Saadi, this show is nothing less than the start of a new chapter.

TRAVERSE CITY TIES
Let's rewind: Although his Ann Arbor roots got a lot of air time during The Voice, Al-Saadi also has considerable ties to northern Michigan.

As a freshman in college at Western Michigan University in Kalamazoo, Al-Saadi was recruited by Traverse City local Larry Avery to join the cast of the Golden Garter Revue at Dill's Olde Towne Saloon on Union Street.

For years, aspiring entertainers flocked to Traverse City in the summers to perform as part of the Golden Garter Revue – a three-shows-per-night, six-days-a-week musical revue production. During the summers of 1996 and 1997, Al-Saadi was part of that group. He lived on Lake Street and considered Traverse City a second home.

Eventually, things changed. Dill's shut down (the building is now home to Blue Tractor) and the Golden Garters went their separate ways. Al-Saadi transferred from WMU to the University of Michigan, where he earned a music degree while playing guitar with the Detroit Lions pep band.

Still, the singer says he kept his ties with northern Michigan, making monthly pilgrimages to Traverse City and playing venues like Streeters and Union Street Station right up until he landed a spot on The Voice.

A WHIRLWIND ON NATIONAL TV
When Al-Saadi appeared on The Voice, he was an anomaly. On average, the show's contestants tend to be 20-something. Al-Saadi was 38 at the time his season aired. He sounded – and looked – like someone a bit outside the show's wheelhouse.

"I made it to the finals as an older, balding, bearded rock 'n' roller and I never thought I would make it that far in a show with a mostly pop/country and R&B format," he said.

On the show, Al-Saadi was coached by Adam Levine, front man for pop band Maroon 5. Levine praised Al-Saadi for "the best show of musicianship I've ever seen on The Voice."

Al-Saadi says the spotlight helped him expand his platform significantly, particularly outside the state of Michigan.

"What The Voice did was expose me to millions of people on a weekly basis," he said. "So, there was a demand for me and my music when I got off the show. I was getting offers to play festivals, or to play these beautiful theaters and performing arts centers. I would set foot in places that I had no market history (of playing) and be able to sell out shows. That was a really amazing experience. The Voice let me focus more on what I wanted to do, instead of playing covers for people in a bar who were drinking and talking loudly."

If Al-Saadi has a qualm about life after The Voice, it's the same one that many critics have already levied at the show: that it does little to invest in the long-term careers of its contestants once their respective seasons come to a close.

"Look, I would do The Voice again in a heartbeat," Al-Saadi told the Express. "But with that said, there has not really been any support for my career from The Voice since I got done with the show. You are left to make the most of what that experience is when you're done. There is not much support beyond the camaraderie of other people, and the fact that I have since gotten to play shows with a few other contestants that I developed relationships with on the show."

One factor is that, for most of its run, The Voice has aired two seasons per year, which means "reigning champions" don't reign for long. The series concluded its 17th season in December 2019; the 18th season is set to air its first episode on Feb. 24.

In comparison, American Idol, the show that set the template for what reality TV singing competitions could be, will air the first episode of its 18th season on Feb. 18, despite having premiered nine years earlier (in 2002) than The Voice did (in 2011).

Al-Saadi reckons that the quicker cycle means Voice contestants are forgotten more quickly and have less time to cultivate fruitful careers in the wake of the show. He's not wrong. Where Idol minted a relatively lengthy list of household-name superstars – including country megastar Carrie Underwood, Oscar-winner Jennifer Hudson and inaugural victor (and current Voice coach) Kelly Clarkson – The Voice has yet to catapult a single contestant to that level of success.

According to the Huffington Post, only two of the show's contestants – former winners Cassadee Pope and Danielle Bradbery, both country singers – have managed to chart post-Voice singles on the Billboard Hot 100 chart.

Still, Al-Saadi is thankful for the experience and the exposure and believes it gave him enough of a boost to keep growing his brand – even if that growth might be a little slower going forward.

"I'm not giving up on trying to expand and believing that my career has a lot further to go," he said.

A FRESH START
Al-Saadi's goal in 2020 is to unveil a new full-length album – his first in seven years and the first original music he'll release in the aftermath of The Voice. The as-yet-untitled album, he says, is a largely autobiographical account of what has been a tough period in his life.

"I've had a rough go of it the last couple years. I lost my manager, I lost my booking agent, I lost the longest relationship of my life and it's no secret that I got arrested in Gaylord a couple years ago," he said. "So, trying to rebuild and come out of that has been difficult. I spent a lot of time being really depressed and I wrote a lot of music."

Al-Saadi declined to comment further on his arrest, other than to say that most previous media coverage of the situation had been neither accurate nor fair.

"There were not people that asked for the truth or chose to report it," he said.

The arrest concerned a variety of prescription medications that Al-Saadi was charged with possessing illegally. His lawyer argued in court that Al-Saadi had been prescribed the medications previously to treat chronic pain issues, but that the prescriptions had lapsed. Last February, a year after the arrest, Al-Saadi was sentenced to 12 months of probation after pleading no contest to a charge of illegal possession of hydrocodone.

"I don't think that you are using these things recreationally," the judge on the case was reported as saying. "That makes a difference to me in sentencing."

While Al-Saadi was happy to get past his legal troubles, the case effectively left him bankrupt, unable to get into the studio to start recording the hundreds of new songs he'd written since his last album, 2013's Real.

"It's a bizarre Catch-22 to be trying to build your career without being able to get any of your new content out there," he said.

Compounding Al-Saadi's concerns is the simple fact that recorded music is not as a lucrative now as it once was. In 2017, he recorded and independently released a four-song EP of Jimi Hendrix covers to commemorate what would have been the legendary guitarist's 75th birthday.

He says the release won more than half a dozen awards, got decent exposure and generated buzz among his Voice fans – enough attention to generate tens of thousands of plays. So far, he's made back less than a quarter of what he spent recording the release.

"This is a really strange time to be an artist," Al-Saadi explained. "It's important for people to know that we're struggling with Spotify and not being compensated fairly. We're at a point where, unless people come to our shows, we don't even make the money back that we spent recording our material, because Spotify pays in the hundredth of the decimal point (of a cent) per play."

Ultimately, Al-Saadi decided that his career couldn't move forward if he didn't bet on himself. So, in 2019, he put a band together – an impressive collection of session musicians that includes drummer Jim Keltner (featured on records by the Traveling Wilburys, John Lennon, George Harrison, Joe Cocker, Tom Petty, John Mayer, and many more), bassist Kenny Gradney (of the band Little Feat), keyboardist Mike Finnegan (known for his work with Crosby, Stills & Nash, Jimi Hendrix and Bonnie Raitt) and Jerry Jemott (who's played with B.B. King, Herbie Hancock, Nina Simone and Wilson Pickett).

Al-Saadi says that he and the team "laid down tracks in California before Christmas" and that he has been working in Ann Arbor to finish the vocals and guitars. He even called in the Motor City Horns, Bob Seger's famed horn section, to play on a few songs.

While the album won't be finished in time for Al-Saadi's visit to Traverse City, he's hoping to have it out in the world sometime this spring.

"I'm really, really excited about getting the album out," he said. "It will be a full-length album – maybe not the most uplifting, but very true to my experiences in the last few years of my life. I think it is a very authentic and good record."

Of the investment, Al-Saadi says it was a "major gamble."

"I kept waiting for the time to be right, but I basically just decided I had to take the risk and put all my eggs in the basket and get my music out there," he said.

The album – and his return to Traverse City – are the start of what the singer hopes will be a fresh chapter in his life and career. The show is an encore of sorts, bringing Al-Saadi back to the City Opera House stage by popular demand after a well-received February 2019 show. His goal is to make the concert, titled "Cure for the Winter Blues," a standing annual arrangement.

"The Opera House is a beautiful venue, and I love all my fans up in Traverse City," Al-Saadi said. "Any chance to get up there and play for them is one I would take at the drop of a hat."

A portion of ticket sales will be donated to raising mental health awareness throughout West Michigan. Show begins at 8pm on Feb. 15; ticket prices range from $29.50 to $75 and are available at www.cityoperahouse.org/laith-al-saadi.
Trending
Talking Truth
Truth is, we are all freedom-loving people here in America. Truth is, we are all fiercely independent at heart. And truth ...
Read More >>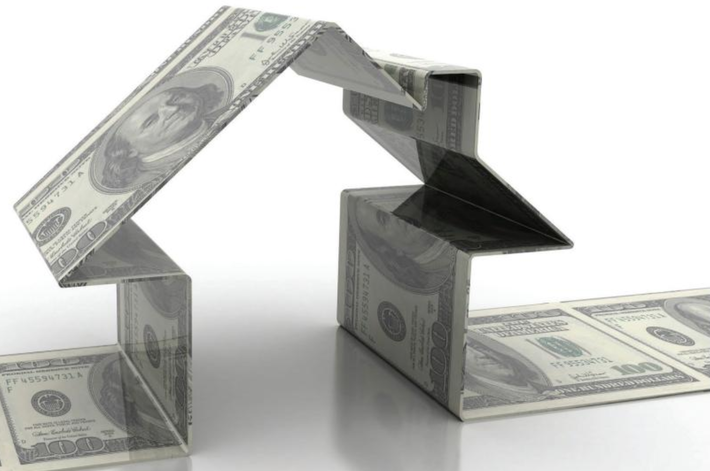 The North's Workforce Housing Crisis Just Got Worse
Is the ideal of "affordable housing" even possible to achieve in northern Michigan? It's a question tha...
Read More >>
Loyalty to a Lie
Some Republicans have fallen down and they can't, or won't, get up. This isn't the party of Lincoln, and it's not l...
Read More >>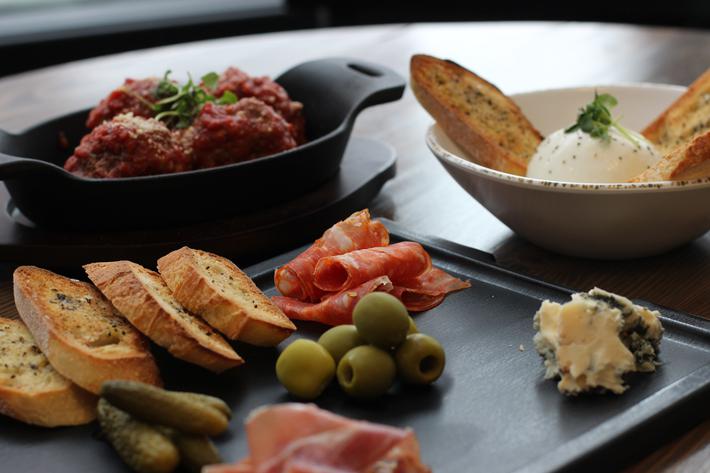 Vita Bella Italian Kitchen and Market
Maybe Ed Carella didn't have a choice. After all, he'd basically been raised in a pizzeria. His parents, Tina ...
Read More >>
↑