Back to the Golden Age of Gaming At Traverse City's Coin Slot
You can't have just one, according to Traverse City's Scott Pierson. Nope, not potato chips — upright video arcade games, the large-scale console machines ubiquitous to '80s-era pizza joints and ice cream parlors. But lucky you, gaming fan — you're the beneficiary of Pierson's arcade game fascination. His dedication to these classics has led to a public space where big kids can head back to their childhood (or true kids can experience a whole new way of gaming) for the cost of just a few quarters.
Pierson, who's originally from Kenosha, Wisconsin, has lived in Traverse City for the past half-dozen years or so with his wife, Erica. A professional in the packaging industry, he moved here to take a job at Grand Traverse Container. Comfortable paychecks allowed him to pick up his first upright console game, Centipede.
"I'm 31, and I grew up with all the home-gaming consoles — Nintendo 64, Playstation," Pierson said. "But of course like every kid, I wanted to own a full-size arcade game — so I started with Centipede, which we put in our condo. Combine my enjoyment of gaming with the fact that my wife and I also love old vintage things, and it was an easy purchase. Plus they're fun, cool, and actually historic, if you think about it."
The big arcade boom, Pierson pointed out, marks a definitive era in popular culture. It began fast and ended fairly quickly. The golden age of arcade games is thought to have started around 1978. By 1982, there were reportedly 1.5 million arcade machines active across America, including such hits as Space Invaders, Pac-Man, Donkey Kong, Qix, Rally-X, and Paperboy. But by 1985, arcades had already started to fade at a rapid pace. The arcade's demise, for the most part, was thought to be a combination of three sweeping changes: the introduction of more and better console games that people could buy to play in their own homes, the growing popularity of VHS movies, and the influence of Hollywood.
"The film industry was big on pushing back against arcades," Pierson said. "There were billions of dollars in quarters being spent in arcades, which Hollywood saw as 'people not going to the movies,' which is part of why arcades still, to this day, have an image of being bad or sketchy places to hang out. Ours isn't, of course!" he added.

After his purchase of Centipede, Pierson added to his upright collection with Ms. Pac-Man, Frogger, Donkey Kong. Soon he and Erica had five arcade machines squeezed into their two-bedroom condo. Then he filled an extra office at his workplace with arcade games. "At 15 games, we thought, well, I should either stop buying these or go to the next level with them."

His original intent wasn't to start a business, but that's what he and his wife finally decided to do. "We thought it made sense to share them with other people," he said. "After all, you can only play one game at a time!"
The Piersons opened up the first version of their videogame arcade, called The Coin Slot, in May 2016 in Traverse City's warehouse district. "It was kind of a beta launch at the time, to see if the idea would catch on," he said.

It caught on well, spurred by both nostalgia and the throwback themes of such popular videogame-based movies as Tron: Legacy, Pixels, Wreck-It Ralph, and all of the buzz around Ready Player One (coming in 2018), an arcade-themed Steven Spielberg movie taken from the novel by Ernest Cline.
As the Coin Slot's popularity grew, Pierson started seeking out more arcade games, which he primarily purchases from private sellers, then moved The Coin Slot to the corner of Front Street and Boardman Avenue one the east side of downtown Traverse City.
"We're in a lower-level space now and have a lot more room," he said. "We're also working on a collaboration with [Traverse City's] Workshop Brewing Co., who will be opening a small tap room in the upstairs space of our building, so people can flow from one place to the other. We chose to work with them because even though they do serve alcohol, they're known for being family friendly, and we want to keep our arcade that way, too."

The main demographic for The Coin Slot is gamers ranging from about 25–45 years old, with occasional groups of teenagers and some families participating in the fun as well. Alongside his classic vintage arcade games, Pierson has sought out some "newer" games, mostly early to mid-'90s second-generation uprights like The Simpsons, Mortal Kombat II, and NBA Jam. He's got about three dozen games total.
"Most of the newer games are multi-player, which is nice because you can go in as a group effort, which makes them more social," Pierson said. "We also added in a couple of couches with classic Nintendo consoles set up, so people can sit down and play."

The Coin Slot's new location also puts them in the midst of a small collection of businesses Pierson said is nicknamed "The Spot"; it includes his arcade as well as a T-shirt/candy/toy shop called MI [pronounced my] Happy Place; the upcoming addition of the Workshop Brewing Co.; and three food trucks: Rockwich Sandwiches, Wingz and Thingz, and MIddleBOYS Savory Waffle Cones.

"We're basically pooling what we've all got to offer, to make this area one destination for fun," Pierson said. "You can play, shop, eat, pick up some candy, chill with your friends. We're planning to keep promoting and adding to the arcade games, too, so the whole thing will just grow and be a cool place to hang out."

The Coin Slot is located at 346 E. Front St., in downtown Traverse City. For more information, visit thecoinslottc.com or call (231) 642-5661.
Trending
Moving Dirt And Stone
This year is taking a toll on me. I'm more sluggish. It's harder to get out of bed each morning. I have muscle pain that I...
Read More >>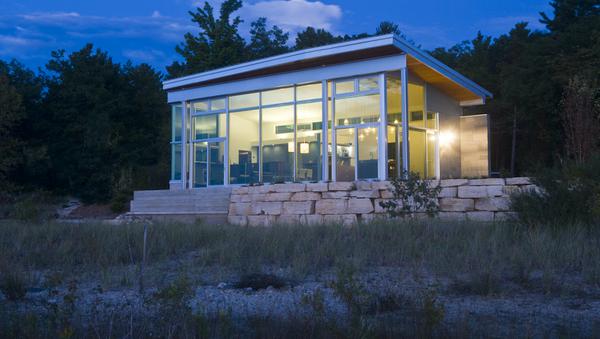 Northern Michigan Modern
From rustic log cabins to Victorian-style homes all the way to more traditional suburban-like developments, northern Michi...
Read More >>
Warts And All
Project 1619, a product of New York Times Magazine writers, is a potential public school curriculum that attempts to redef...
Read More >>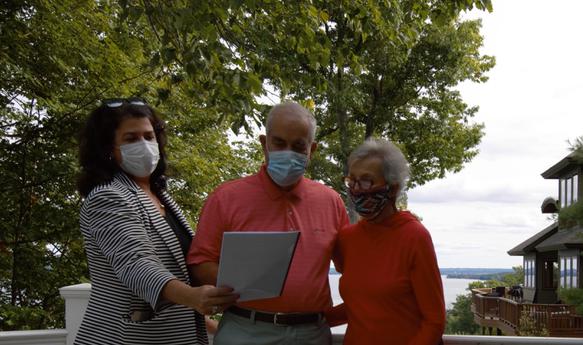 Pandemic Brings Even More Heat To A White-Hot Real Estate Market
There's a mad dash going on in real estate: companies bailing on their massive corporate office buildings, families ...
Read More >>
↑