Ludwa's "Codeswitch" Chronicles Life, Music and Murder of Mr. Soul, Sam Cooke
Premiere performance at Bay View July 26
Sam Cooke's mellifluous voice, undeniable stage presence, and talent took him to the top of the charts and to stages across the country. That all came to an abrupt end when he was shot and killed Dec. 11, 1964.

Now audiences will have a chance to hear some of his best songs — and learn more about him on July 26 at Bay View, when Jerome Collins performs "Codeswitch: The Life and Music of Soul Singer Sam Cooke."

"I'm a huge, huge fan of Sam Cooke. He was the father of soul," said Collins, from his home in Florida. "I become Sam Cooke for an evening, telling his story. It's a great challenge."

Collins is a founding member of the a capella group Straight No Chaser, formed at Indiana University. "Codeswitch" was conceived and created by Bay View Artistic Director Chris Ludwa, a classmate of Collins at IU. Ludwa had been looking for a vehicle for a large-scale composition and performance. Already a fan, he knew of Cooke's involvement with the civil rights movement and his mysterious death, but when he saw ReMastered: The Two Killings of Sam Cookeon Neflix, he knew he'd found his subject. "I said, 'This is it. I need to do this," and I had the resources at Bay View to pull it off," said Ludwa.

Well, most of the resources. He needed a star, and for that he turned to his friend. Ludwa had spoken with Collins following a Straight No Chaser show he and his family had attended about his general idea to do create some sort of long form performance vehicle. "I knew he had the talent, charisma, and ability. He'd enjoyed Bay View [having performed there a couple years ago] and said, 'Let me know.'

"I downloaded five books [about Cooke] and poured through them, getting snippets, anecdotes, [deciding] how to arrange his life and the song list."

While Cooke's artistry is obvious — songs like "You Send Me," "Chain Gang," and "Twisting the Night Away" are acknowledged as classics — his role in the civil rights struggle has perhaps faded from public consciousness. Cooke was friends with Malcom X and Cassius Clay (who changed his name to Muhammad Ali just months prior to Cooke's death) and had appeared in the ring next to the latter after Clay, then the underdog, defeated Sonny Liston to win the world heavyweight boxing title in 1964. He'd met with Malcom X before the fight to talk religion and politics.

Cooke's political protest song, "A Change is Gonna Come," was inspired by Bob Dylan's "Blowin' In the Wind." He was also among the first musicians, black or white, to own his own record label, music publishing company, and management firm.

Cooke was also a ladies' man, with various marriages and liaisons. On Dec. 11, 1964, after his companion for the evening had taken his clothes and money, he broke into the hotel office, looking for her. The hotel manager shot him three times, bringing his life to a tragic and mysterious end. The shooting was ruled justifiable homicide, though questions about the motivation and circumstances linger to this day — as do speculation and lawsuits over his business dealings and recordings.

Ludwa wanted to encapsulate all of Cooke's facets in a show that was still built around the music. "It's all looked at in retrospect: What was going on with his wife, Civil Rights — [Collins] retells it and why it was so weird. [Cooke] was in the prime of life, rich, poised to be even more wealthy and powerful. His death was very mysterious, and it was swept under the rug," he said.

Now Collins will have the chance to bring Cooke and his music back to life. "He was so far ahead of the game. He would be amazing in today's scene," Collins said.

While Collins loves his work with Straight No Chaser, he's appreciative of opportunities to advance his solo career. "Straight No Chaser I can do in my sleep," he said. "In this show I'm not as comfortable.

"Chris has gone deep in this. Sam Cooke deserves a great story. His courage, confidence — I appreciate what he did to lay the groundwork. It inspires me. I'm honored to be a part of it."

Codeswitch will be performed July 26, with a live band that includes drums, bass, guitar, trumpet, sax, and Ludwa on piano. Collins will sing several of the songs as an opening act for the performance the previous evening by Durand Jones and the Indications.

For tickets to either show, go to www.BayViewAssociation.org and click on "All Performances" under Music Festival.
Trending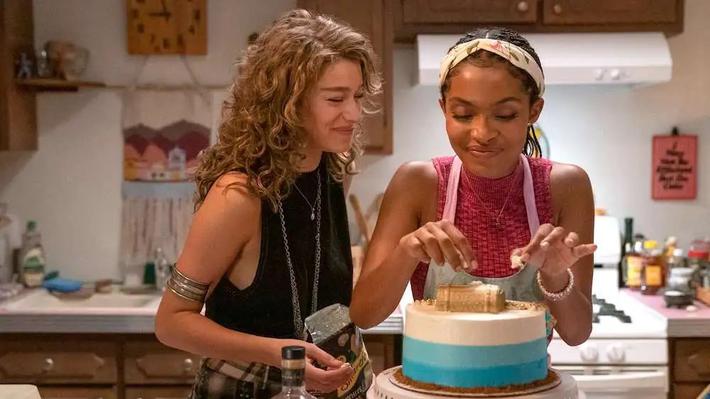 Film Review: Sitting in Bars with Cake
With a slate of spooky movies headed into theaters over the next few weeks, this scaredy cat searched for a new release th...
Read More >>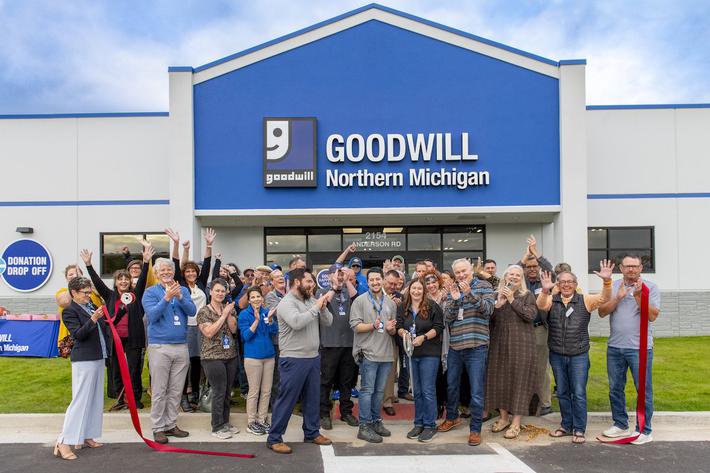 Goodwill Gets New Digs in Petoskey
This past week, Goodwill Northern Michigan opened a new Goodwill store in Petoskey at 2154 Anderson Rd., which replaces th...
Read More >>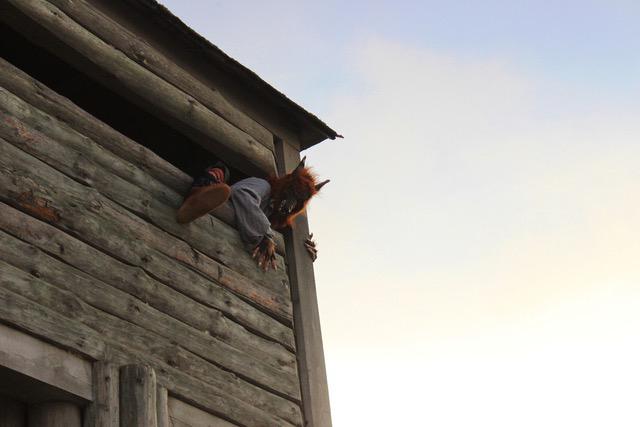 A Night at Fort Fright
This is not your typical haunted house or trail! Make your way through Fort Fright, an 18th-century fort and fur trading v...
Read More >>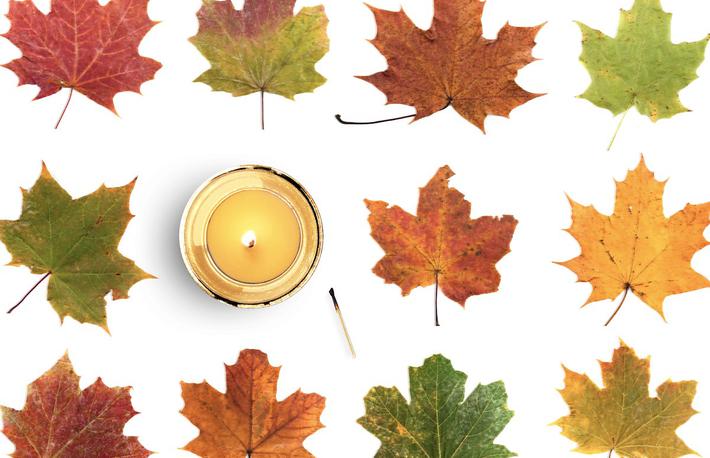 All the Scents of Fall
With the equinox behind us, it's time to go all in on autumn. Traverse City Candle Co. has done just that with their...
Read More >>