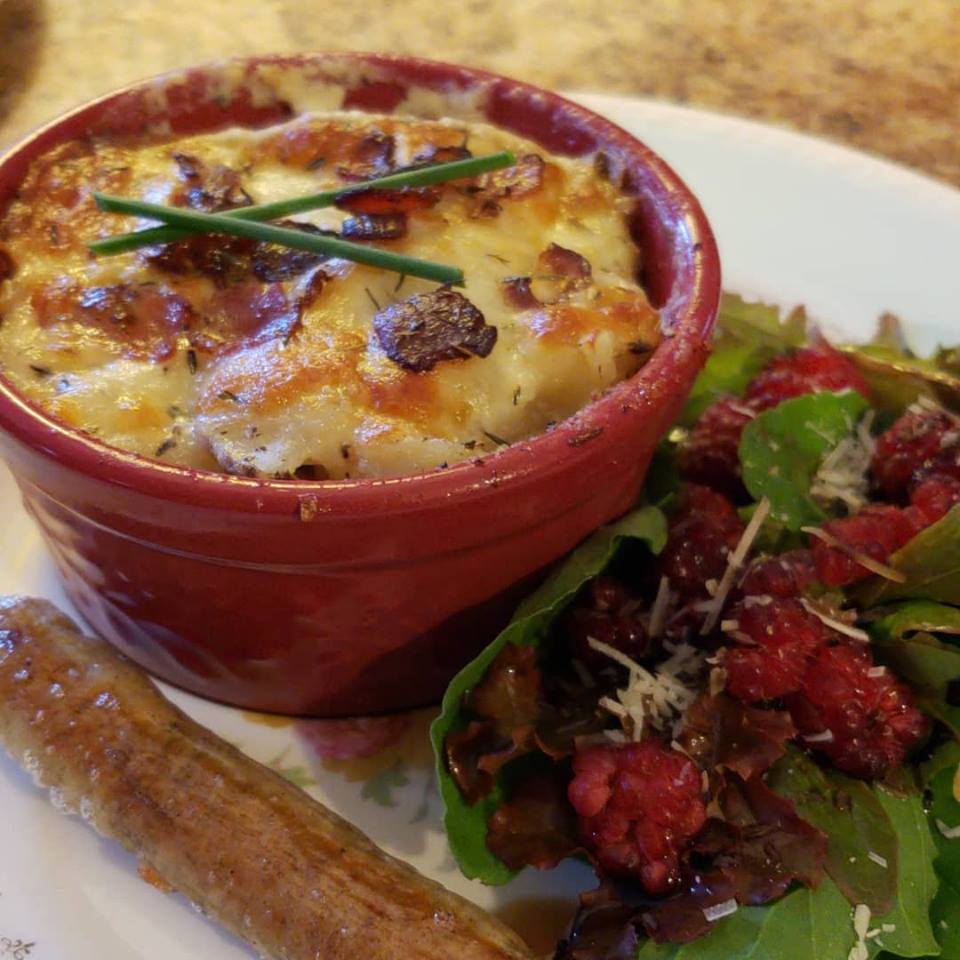 B&B Breakfast at Home
3 Northern Michigan B&Bs share a secret recipe
Visitors to Northern Michigan — and often locals looking for a nearby getaway — are drawn to Bed & Breakfasts throughout the region for their cozy, comfortable ambiance but really, just as much for their fabulous breakfast and brunch offerings. We asked the innkeepers of two beloved B&Bs and the chef of one well-known inn to share a favorite recipe from their repertoire. In keeping with the homelike theme of their respective accommodations, all of them are passionate about including local and seasonal ingredients in their dishes, sometimes even from their onsite gardens.
Individual Potato, Bacon and Gruyère Casseroles
Courtesy Applesauce Inn Bed & Breakfast, Bellaire
Jamie Creason, innkeeper: "My passions are cooking, baking and gardening, incorporating our own fresh produce and fruits into our breakfast menus and also our evening homemade desserts and optional high teas. We also have 20-plus chickens, who provide fresh eggs for our guests every morning. I love to be creative with my dishes by pushing the flavor pairings and boundaries. I am a huge fan of French comfort food, and this dish fits that to a tee. My guests absolutely love it. I serve it with a side salad of mixed baby greens (in summer from my own garden) and seasonal fruit (apples in fall, strawberries with balsamic in summer). An added bonus: The recipe can be doubled or tripled to feed a crowd!" Learn more about the inn or book a stay at www.applesauceinn.com
INGREDIENTS
Makes 4 servings
Butter for greasing ramekins
1 teaspoon garlic powder
4-5 large russet potatoes, washed but left whole and unpeeled
6 slices bacon, chopped
1 large yellow onion, sliced
salt and pepper to taste
¼ cup cream
¼ cup dry white wine
8 slices Gruyère cheese
INSTRUCTIONS
Preheat oven to 350 degrees. Butter 4 large (1 cup capacity) ramekin dishes and dust with garlic powder. Set aside.
Boil potatoes in lightly salted water until fork-tender, remove from pot, and allow to cool to room temperature. Sauté bacon pieces until crispy; remove to paper towels to drain. Leave 1 tablespoon bacon drippings in pan, add onions, and cook on low until onions are slightly brown and fragrant, 3-5 minutes. Add bacon back into pan and cook until bacon is fragrant, a few minutes more. Remove from heat.
Thinly slice cooled potatoes and distribute half the slices among the 4 prepared ramekins. Season with salt and pepper, and using half the onion/bacon mixture, add a layer to each ramekin. Continue with one more layer each of potatoes and onion/bacon mixture. On top of the final layer, divide the cream and wine between the four ramekins and top each with 2 slices of cheese.
Bake at 350 for 30 minutes, until cheese is soft and bubbling, then turn off oven and allow casseroles to rest for 10 minutes more in the oven. Serve hot and wait for the rave reviews!

Cinnamon Roll Scones
Courtesy Grey Hare Inn Bed & Breakfast, Old Mission Peninsula, TC
Sarah and Dereck Dykes, innkeepers: "When you arrive at the Grey Hare Inn you will be warmly greeted by us and our sweet Yorkie Bella. We're always excited to meet new guests and to give you the best experience possible. You've probably heard from your mother that breakfast is the most important meal of the day. Here at the Grey Hare Inn, we think it's the best way to start every day of your vacation. We are passionate about serving our guests house-made pastries, along with an indulgent yet healthy breakfast. These scones are among our personal favorites, and a treat that our guests always love. We hope that you'll give this recipe a try, and that it becomes one of your house favorites, too!" Learn more about the inn or book a stay at www.greyhareinn.com
Scones
Makes 8 scones

INGREDIENTS
½ cup chopped pecans
2 tablespoons packed light brown sugar
2 teaspoons ground cinnamon
2 cups all-purpose flour
1 cup old fashioned oats
1/4 cup granulated sugar
1 tablespoon baking powder
¼ teaspoon salt
1 stick (8 tablespoons) cold unsalted butter, cut into ½-inch cubes
¾ cup milk
1 large egg, lightly beaten
1 teaspoon vanilla extract
INSTRUCTIONS
Preheat the oven to 425 degrees and line a baking sheet with parchment paper.
In a small bowl, combine pecans, brown sugar and cinnamon. Set aside.
In a large bowl, combine the flour, oats, sugar, baking powder and salt. Add the butter and mix with a pastry blender or fork until it resembles coarse crumbs.
Combine the milk, egg and vanilla in a small bowl. Add to the flour mixture and stir until combined.
Sprinkle the cinnamon mixture over the dough. Gently stir until the batter is just swirled with cinnamon mixture.
Transfer the dough to a lightly floured surface and use your hands to form it into a ball. Flatten the ball into a 1-inch-thick circle, and cut the scones into 8 wedges. Place the scones on the parchment-lined baking sheet and bake for 11-13 minutes, or until golden brown. Cool on a wire rack while you make the glaze.
Glaze

INGREDIENTS
¾ cup confectioners' sugar, sifted
3 teaspoons milk, or more if needed
Combine the confectioners' sugar with 3 teaspoons of milk. Add more milk if needed for the right consistency. Drizzle over the warm scones.
Belgian Waffles with Crème Anglaise and Wine/Cherry-Infused Maple Syrup
Courtesy The Inn at Black Star Farms, Suttons Bay
Estate Chef John Wojnarski: "I really enjoy serving this this dish to our Inn guests because it not only highlights some iconic local ingredients, but also warms your soul and stomach on these cold winter mornings. The recipe has three parts – the waffles are accompanied by a delicate crème anglaise and further elevated with an irresistible topping of Michigan maple syrup infused with local dried cherries and Black Star Farms Cabernet Franc wine, one of my personal favorites." Learn more about the inn or book a stay at www.blackstarfarms.com
Belgian Waffles
Makes 5 waffles
INGREDIENTS
2 eggs, separated
½ cup granulated sugar
¾ cup unsalted butter, melted
1¾ cups whole milk
1 tablespoon Madagascar vanilla paste (or pure vanilla extract)
2 cups all-purpose flour
1 tablespoon baking powder
½ teaspoon salt
INSTRUCTIONS
Set the waffle iron to preheat according to manufacturer's instructions.
Separate the eggs, being careful not to get any yolks into the egg whites. Place the egg yolks in a large bowl and set aside. Place the egg whites into the bowl of a stand mixer with the whisk attachment and beat on high until they form stiff peaks. Set aside.
In the large bowl, mix together the egg yolks, sugar, and melted butter with a whisk. Whisk until smooth. Next, add the milk and the vanilla and whisk again.
Add the flour, baking powder and salt, and stir until combined, but still lumpy. Do not overmix.
Using a rubber spatula, gently fold the whipped egg whites into to the batter to combine. Fold until no streaks of egg whites remain, but do not overmix.
Spray the waffle iron with nonstick spray and spoon in the amount of batter recommended by the manufacturer for one waffle. Repeat with the remaining batter. Keep the finished waffles warm until serving time.
To serve, spoon about ¼ cup of crème anglaise on center of each plate, and swirl in a circular motion. Place the desired number of waffle quarters on top of the crème anglaise and ladle copious amounts of the wine/cherry-infused syrup over everything (see accompanying recipes). Garnish with your favorite nuts and fresh berries, sprinkle with powdered sugar, and enjoy!
Note: This recipe can also be prepared with Bob's Red Mill Gluten-Free 1 to 1 Baking Flour for those with gluten allergies. For a spiced waffle, add a bit of cinnamon and/or nutmeg to the waffle batter.
Crème Anglaise
Makes 1 pint + 1 cup
INGREDIENTS
6 extra-large egg yolks
½ cup sugar
2 cups whole milk
1½ teaspoons Madagascar vanilla paste (or pure vanilla extract)
Gather the ingredients. Fill a large bowl with ice water and keep it nearby.
INSTRUCTIONS
Beat the egg yolks with a whisk for 1-2 minutes, until they're very smooth. Add the sugar and whisk for about 2 more minutes, or until the sugar is fully incorporated and the yolks are a pale shade of yellow.
Heat the milk in a double boiler until it is not quite simmering. Don't let it boil. You want to heat the milk until it reaches 180 degrees as measured with an instant-read thermometer.
Very slowly, pour the hot milk into the egg and sugar mixture while whisking constantly. Don't add the milk too fast or the eggs will cook, and you don't want that.
Return the custard to the double boiler and gently heat, stirring continuously, until it reaches 185 degrees The crème anglaise will be thick, but still pourable.
Finally, set the top part of the double boiler into the bowl of ice water to cool the creme anglaise. Stir in the vanilla.
Wine/Cherry Maple Syrup
Makes 1 Pint
INGREDIENTS
1 cup Black Star Farms Cabernet Franc
1 cup Grade B Michigan maple syrup
½ cup dried Traverse City cherries
INSTRUCTIONS
Combine the Cabernet Franc and cherries in a 2-quart saucepan over low heat and simmer until the liquid is reduced by a quarter. Add the maple syrup and simmer for 5 minutes longer. Serve warm.
Trending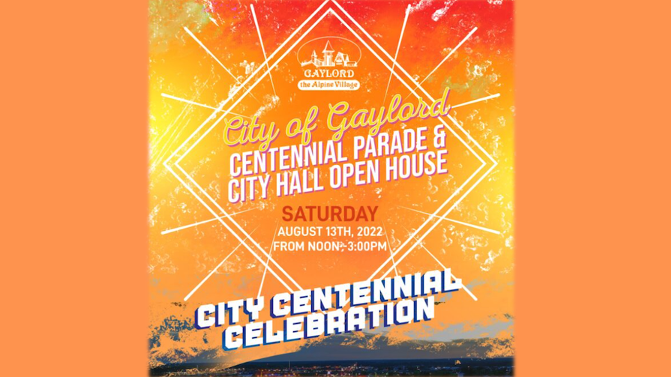 Centennial Celebration in Gaylord
The City of Gaylord is celebrating 100 years this weekend with a parade and City Hall open house. This celebration, just s...
Read More >>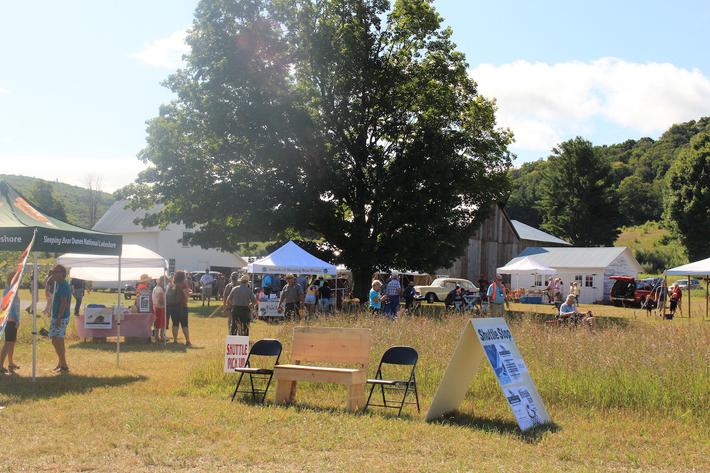 Life in the 1800s Comes Alive at Port Oneida Fair
Head to the Port Oneida Fair in the Rural Historic District of Sleeping Bear Dunes National Lakeshore to experience life a...
Read More >>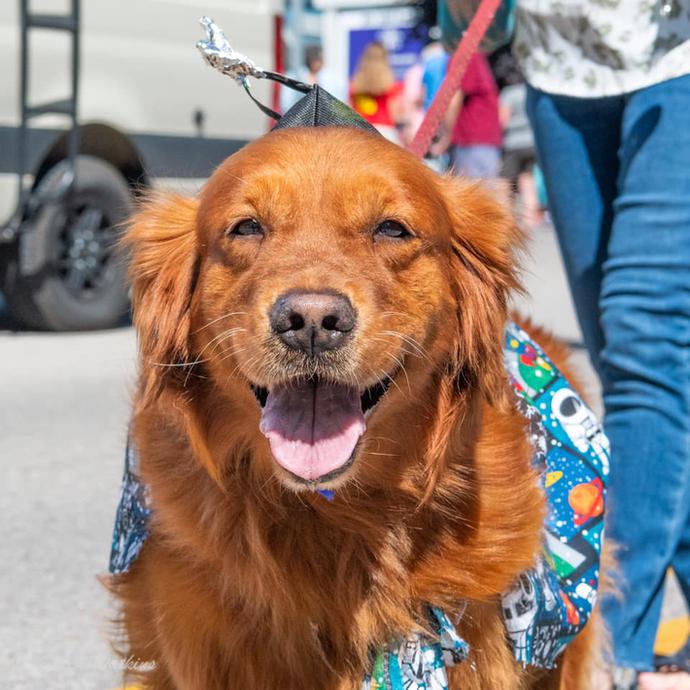 A Dog and Human Show: The Northport Dog Parade
We have three words for you: Northport Dog Parade. (If you really need more information than that, we suppose you can read...
Read More >>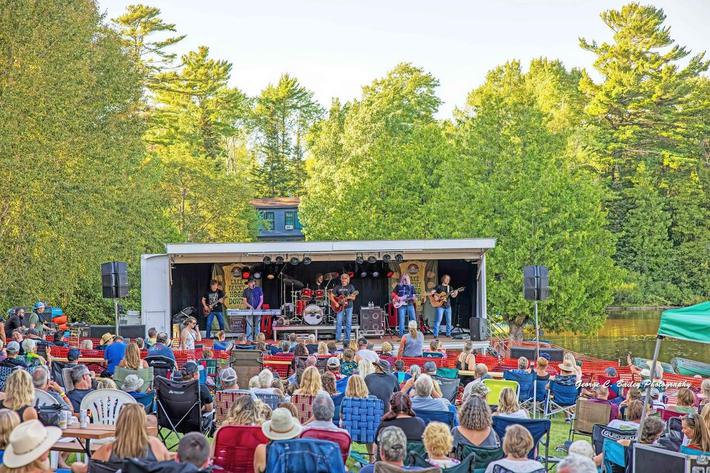 Following the Music
We wish we had infinite room in our Dates and Nitelife sections to alert you to every live music show in northern Michigan...
Read More >>