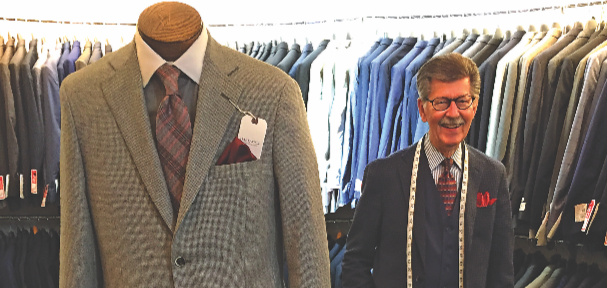 Be Like Bond
Man up to a made-to-measure suit
GQ (Gentleman's Quarterly), The Financial Times, Forbes, The Wall Street Journal. What do they all have in common? They've all recently championed the resurgence in popularity of bespoke and made-to-measure suits for men — those high-end ensembles traditionally acquired at places like Savile Row, the famed London street known as the "golden mile of tailoring," where everyone from Jude Law and Ian Fleming (James Bond's creator) to Winston Churchill and Lord Nelson have shopped.

But did you know you can get a made-to-measure suit of your own right here in northern Michigan?

Traverse City's Captain's Quarters provides this unique service to their customers, so that you, too, can dress like James Bond.

FASHIONABLE FIT
Where to begin? Make sure you've got your terminology right before you make any suit-ordering plans. Bespoke tailoring is perhaps the better known term. (If you've watched any classic '40s- or '50s-era films, you've probably seen the process at some point, with a gentleman standing up on a platform while the tailor pins and tucks the suit all around (usually over witty movie banter.) But there's a definite difference between bespoke and made-to-measure suits.

"Bespoke suits started in England," said Captain's Quarters' owner, Maurie Allen. "You've probably heard of Savile Row, the entire street of bespoke tailors — and one tailor usually follows the customer through the whole process."

A bespoke suit, said Allen, is made from a pattern individually custom-cut for each specific individual; a made-to-measure suit takes a preset pattern and alters it to fit the customer. Often, Savile Row suits or other bespoke suits are completely stitched by hand.

(Third on the list of men's suits are RTW ("ready-to-wear") — those are suits purchased directly off the rack without any prior fitting, unless the customer seeks out a tailor afterwards to make adjustments, or the shop where the suit was purchased offers such a service.)

COOL CUSTOMIZATION
For made-to-measure suits, the service that Captain's Quarters offers, a high level of customization is available.

"You can select everything," Allen explained. "The fabric, styling, lining, colors, lapel size, even the buttons. There's a huge catalog of options available."

The process at Captain's Quarters for a made-to-measure suit — a service they've been offering for over 50 years — begins with a sit-down meeting.

"We primarily discuss what you're looking for in the suit, and we spend a considerable amount of time reviewing swatches of fabric," Allen said. "There are different types and weights of fabric for summer versus winter suits, and of course a whole range of colors, shapes, and styles."

Once those decisions are made, the measuring process begins. You'll spend about an hour getting measured from head to toe; everything from neck, chest, arm length, and shoulders to inseam are measured. In addition to the custom made-to-measure full men's suits, you can also order made-to-measure sport coats, slacks, vests, and shirts.

With the suit's materials and the measurements all confirmed, the suit goes out to a factory to be made. Your custom Captain's Quarters suit, from your fitting to the finished product, will be ready for you to wear in three to four weeks.
TRENDY TAILORING
If you're thinking it's time you ditched the racks for a suit this spring or summer, be aware of what's hot — literally and figuratively — on the customized suit scene.

"As always, we'll see lighter colors and fabrics — things like linens, cotton, poplin, and lightweight tropical wools, which are all more comfortable and breathable, as opposed to the heavier wools and darker colors we see in the fall," he said.

The last few seasons, he's said customers are increasingly leaning toward more fitted, tighter suits.

"A lot of our custom suits are for people who can't find that kind of fit off-the-rack, or they just don't have the time to look for it," he said.

In color trends, Allen's seeing a swing back toward the basics — lots of tans and khakis — and one surprising pick from the color wheel.

"We're actually not seeing navy as much as usual this spring," said Allen. "What seems to be popular right now is a more vibrant shade of blue, a bright blue, really. Although we're more of a traditional store to begin with, so most of our customers don't go too far out with the colors."

No matter what colors or materials you choose, the cost for this wardrobe luxury will range between $550 and $1,200.

"We probably do about 100 or so made-to-measure suits each year," Allen said. "They're such a great addition to a man's wardrobe."

The other cool factor? Your suit won't ever be like anyone else's.

Not even James Bond's.

"It's the nature of their being custom," said Allen. "In their own way, each suit is special because they're all unique."
Much like the man who wears it.

For more information, visit Captain's Quarters, 151 E. Front St. in downtown Traverse City, captainsquarterstc.com or (231) 946-7066.
Trending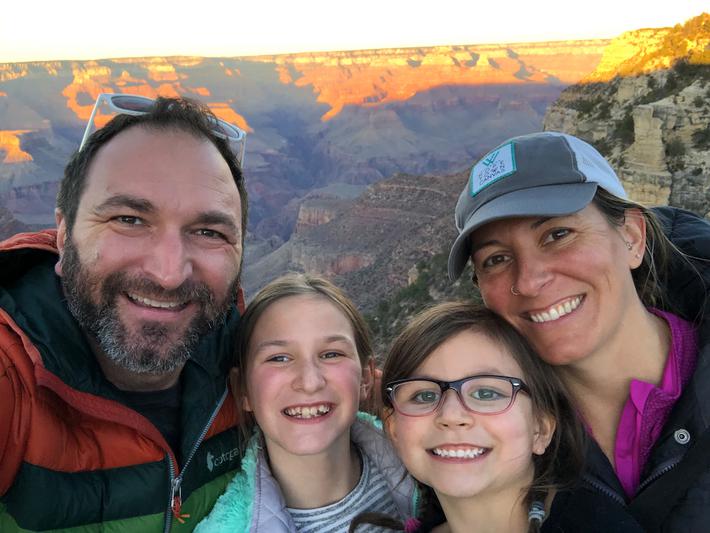 A Nine-month Family Vacation
Long before the pandemic, Joe and Christina Sanok had a plan. A dream, really: They wanted to take off with their kids and...
Read More >>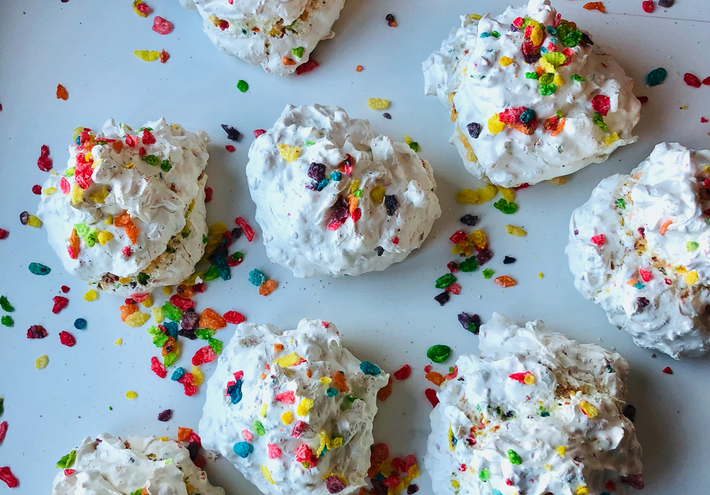 7 Batches Made in Heaven
Let's be honest: Picking the best cookies in northern Michigan is an impossible task. There are so many "right...
Read More >>
Respecting the River
Forever, the Grand Traverse Band of Ottawa and Chippewa Indians (GTB) has regarded the water — and the Boardman/Otta...
Read More >>
Not a Clue
Surely politicians wouldn't be so clueless that they'd lie about COVID-19 deaths or take a vacation during a statewide eme...
Read More >>
↑