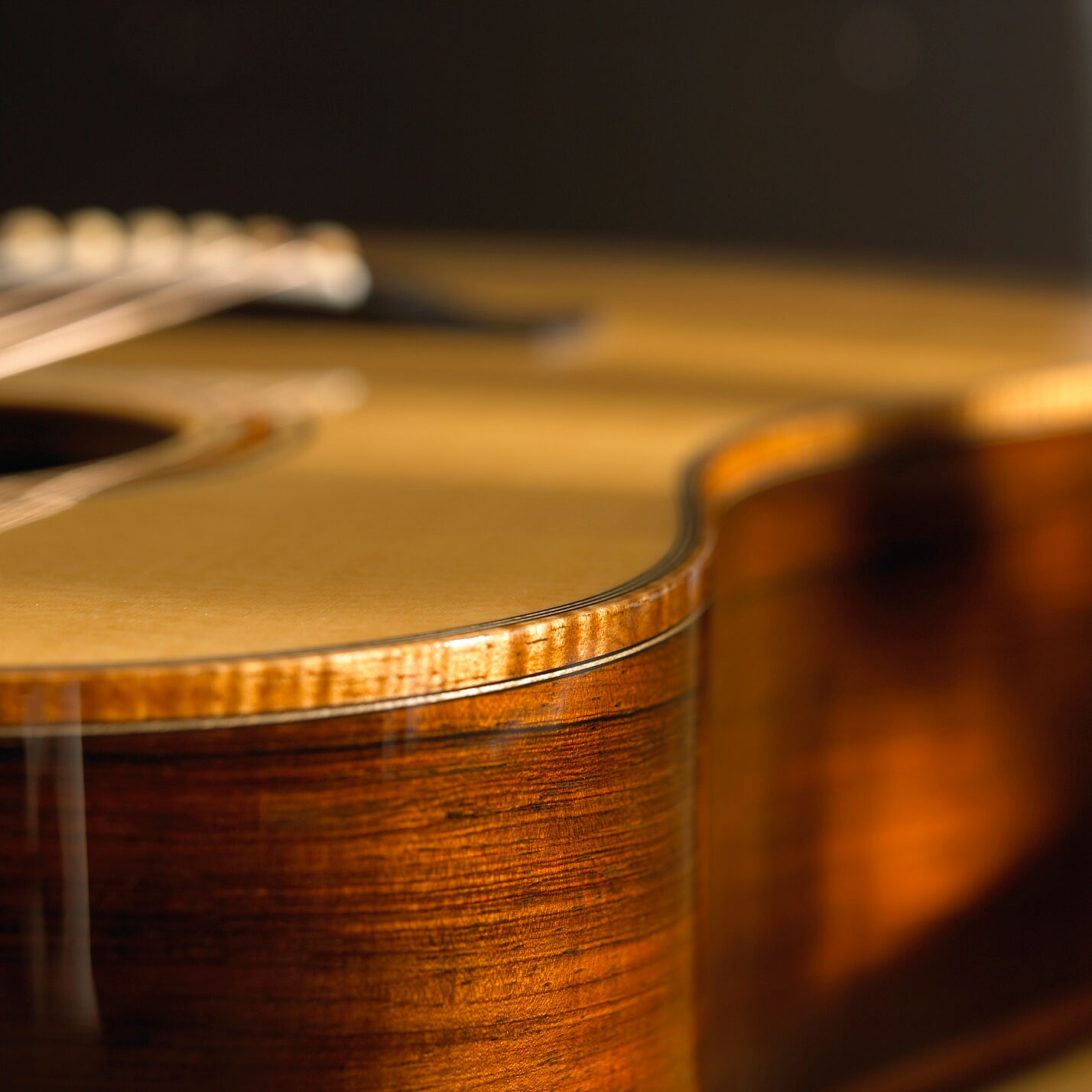 Behind the Music
There's far more to a guitar's sound than the guitarist
Some you've heard on the radio or on the bandstand. One started a festival. One has never played in public — but he's regarded by the others as a master craftsman.

Meet some of the area's most esteemed luthiers. Tim Burke, Bob DeKorne, Jake Robinson, and Kim Hillard are among the musician woodworkers building guitars. And they're not the only ones. Geno Hansen at Traverse City Guitar Company is both a luthier and a resource for other guitar makers. Mike Kemnitzer of Central Lake plies his trade at Nugget Mandolins.

Most started out as musicians first, such as Robinson. Tiring of his day job in the oil and gas industry, he took a guitar-making course at Galloup Guitars in Big Rapids. "I was looking for something interesting to do in my 20s," Robinson said.

After finishing the course, the Cadillac native eventually moved to the Kalamazoo area, where his girlfriend lived, and opened Robinson Guitars. But he kept his eyes up north, eventually hosting a party for his fellow music-makers on some property he had there. Today that little get-together is known as Hoxeyville, the rootsy summer music festival in Wellston.

When Hoxeyville started to become a thing, with acclaimed musicians from across the globe like Buddy Guy, Bill Frisell, and Jorma Kaukonen performing, he moved both his residence and business north. Today Robinson Guitars offers a variety of guitars, but his favorite to build is a small jumbo.
"It's my flagship model," he said. "It's got a rounder shape and is more comfortable, with a balanced sound."

The type of wood is a key. Spruce, rosewood, mahogany and others come to mind. You can never have too much. "It's like a drug," Robinson said with a laugh. "You buy wood you don't need." He said the different woods not only give the guitar a different look, they color the sound as well. So you should definitely start with the best wood — right?

Don't tell Bob DeKorne. The Maple City resident loves to create guitars from things others would toss on the scrap heap. Like disfigured wood with holes in it. Or an old pallet — such as the guitar he made to benefit Buckets of Rain, the urban gardening nonprofit in Detroit. Maybe his late father's WWII ammo box, like the one he crafted into a guitar last year for an auction benefiting Honor Flight.

Or maybe the dead ash tree threatening his garage. "It was a great big one I was afraid would fall. It was stupid to cut it for firewood," DeKorne said. So instead he used it for guitars, emerald ash borer trails and all. "I've been accused of using some weird wood," he admitted — like from his grandfather's barn. "The charity and heritage aspect keep me fired up."

While Robinson plies the acoustic side of things, DeKorne gets electric with his Pyramid Point Custom Guitars. Though the use of materials makes each guitar truly unique, DeKorne said they still need to play well.

DeKorne looks to another local luthier for inspiration. Kim Hillard of Burdickville is a skilled woodworker, but is reluctant to play publically. DeKorne said he tries to encourage him to jump in at the regular Tuesday night jam sessions at a friend's business, but Hillard typically sits back to enjoy the sound, rather than join the fray.

However, when it comes to creating guitars, Hillard takes a back seat to no one. "Kim is brilliant. He's an engineer, a problem-solver," said DeKorne. "The kind of guy who'll spend two weeks building a jig" to build a guitar. "He's so gracious, so patient with me."

"I always had a guitar around. My dad, brother, and son Dane play. I've taken lessons, but I'm a builder," Hillard said. When he decided to make a guitar, he took about a year to research it, watching YouTube videos and guitar builder forums online, reading books to determining exactly what tools he'd need — then another year to build it.

He's now created four guitars. While he's not yet offered any for sale, he hasn't ruled it out. They're beautiful to look at, and if Hillard himself isn't completely comfortable playing, he's happy his creations sound great.

He's not the only guitar-maker who hasn't sold a guitar. Tim Burke has found himself so busy with repairs he hasn't been able to make one to sell. A fixture for years on Interlochen Public Radio, when he stepped away from the mic, he knew he didn't want to just sit and watch the world go by. Since he played guitar, he thought building them might be fun.
"I decided this was how I'm going to flunk retirement," Burke said.

Like Robinson, he hooked up with Galloup Guitars. "It's going away to school for six months. You get immersed in it," said Burke. "It was a wonderful experience." He said the range of ages in the class was people in their 20s to 70s, though notes he was disappointed there was only one woman in the class.

Today he's working from his home shop in Benzonia. "I've used what I've learned virtually every day." He's yet to actually build a guitar, however, as he's been so busy with repairs. Hence the name of his shop, River Road Guitar Repair.

So yes, you can go to a guitar shop and purchase a Martin or a Gibson. But there are those around who are handcrafting instruments, each with its own custom look and sound.
Trending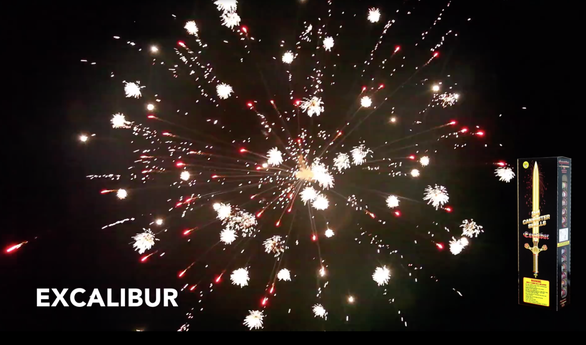 Big Boom Time for Home Fireworks
With social distancing sidelining most of the region's large fireworks shows, many enthusiasts are turning to their ...
Read More >>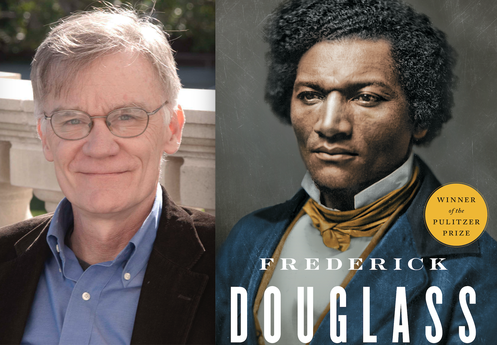 Required July 4 Reading: "Frederick Douglass: Prophet of Freedom"
Pulitzer Prize-winner David W. Blight will be the featured guest at the National Writers Series' online event 7pm Ju...
Read More >>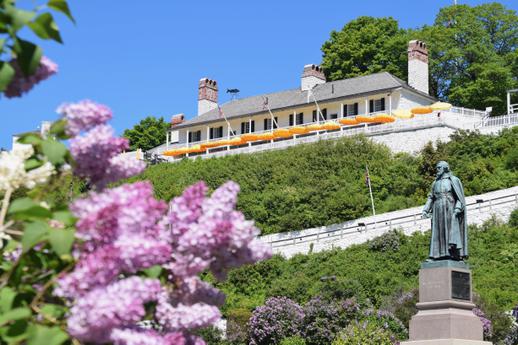 Mackinac Island, After the Shutdown
Mackinac Island — the four-square-mile spot Condé Nast readers named one of the best islands in the U.S. and ...
Read More >>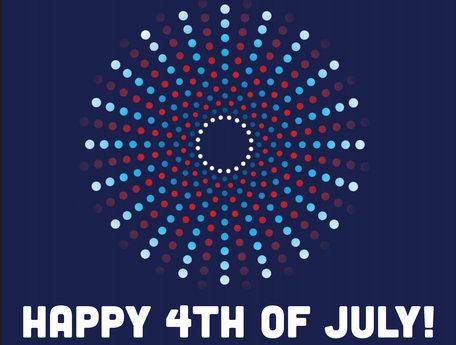 Events Around the North
As the COVID-19 pandemic forestalls festivals and large-scale gatherings, traditional Independence Day festivities have be...
Read More >>
↑