Behind the Scenes of a Nightmare
The creators of the Nightmare at Challenge Mountain spill their guts
Monsters lunge out of the corners, dead-eyed faces stare out from the darkened walls, undead pirates brandish their cutlasses … and thrilled guests make their way screaming and laughing through it all.

This is the Nightmare at Challenge Mountain, the yearly fear fest in Boyne Falls that is family friendly but exactly as creepy as you'd expect from a Halloween spectacle that takes over five months' worth of planning.

We went behind the scenes to talk with Terry Baker, the Nightmare's owner, producer, and director, to find out what goes in to this popular and extravagant local production that's now in its 16th year of scaring.
SPOOKY STARTS
The Nightmare got its start when a group of volunteers for Challenge Mountain, which offers year-round recreation opportunities for individuals living with disabilities, were trying to decide on some fundraising ventures.

"Someone put up their hand and said, 'What about a haunted house?' and I said, 'I'm in!'" Baker said. "Halloween is my favorite holiday!"
Utilizing Challenge Mountain's ski lodge, several outbuildings, and the outdoor trails, the Nightmare is a huge Halloween-season draw for its meticulously planned and executed attraction, which gets a new theme and rooms every single year.

"We're really interactive theater, not a traditional walk-through haunted house," said Baker. "We do have a few jump scares just for fun, but for the most part you have to participate in order to move to the next room.

After 16 years, Baker and crew has the routine down; they start planning next year's Nightmare during the current year, meeting up to discuss how it went each night and taking notes along the way.

Baker oversees all the actors, who range from aspiring theater folk to local volunteers, Challenge Mountain regulars, and kids — "Pretty much anyone who just wants to help!" Baker said.

SEASONS OF SCARY
As soon as the snow is off of the mountain and the lodge is closed for the season, Baker, her husband, and their crew start building the sets, rooms, and props for the next Nightmare — yes, they're making Halloween stuff in the springtime. And it's a major endeavor.

"We decide on the storyline in the summer, with the actors sharing their ideas," Baker said. "We get props and masks from a lot of different places — some are donated, some are from resale stores, we buy some. In one case, my husband spent more on one prop, a giant puppet that you wear, than he did on his truck! But we reuse it year after year."

Two big parts of the set's expense are wood and fabric sheets. The Bakers and their crew use sheets instead of plastic to craft the walls inside the haunted house, painting the scenes directly onto the fabric.

"We don't use plastic because if there's a fire, the burning plastic makes poisonous fumes," she explained. "It's always safety first. The smoke alarms and fire extinguishers are all in clear view, too, even though they don't really match the haunted house aesthetic."

This year, their theme is Johnny Depp movies. The team expects to use around 2,000 2x4s, plus 500 fabric sheets and dozens of gallons of paint, including house paint, craft paint, and spray paint, to bring the films to life.

"We work the entire time, from snowmelt to the opening day of the Nightmare," Baker said.
CAST OF CHARACTERS
As the stage gets set for the event, the other crucial element to the haunted house's success is, of course, the actors. This year, 63 have been cast; they all attend monthly meetings as the plans for the Nightmare continue through the summer and early fall.

"Each actor is assigned a part and a character brief," Baker said. "The parts aren't specifically scripted — they're just directed. Some of the parts have one- or two-word phrases to help direct the audience through, but for most of the parts, you're not allowed to talk. If you're not talking, you can't be argued with! So it helps guest interactions go smoothly."

This year, you'll find a witch helping you sign in to the guestbook and a hallway lit with black lights and lined with hanging masks; some of the masks are actually actors wearing blackout robes. (Good luck figuring out which is which!)

The Nightmare, in keeping with the Johnny Depp theme, also features the Sunken Pearl — their version of Pirates of the Caribbean's Black Pearl ship — where you can meet Hector Barbossa and Captain Jessie Sparrow.

In the basement, you'll find three different "acts," each with elements from Depp's movies that you'll have to solve to find your way out of the room, but Baker won't reveal which ones: "The fun is in figuring out where the references are from!" she said.

You'll also find scenes from the plague of 1346; two haunted trails outside; the Dead Branch Saloon, a western-themed attraction where you can try your luck at games and target shooting; and the Karma Kottage where you'll find fortune tellers; and a funhouse.
MOUNTAIN LEGACY
When Baker is asked how she and her husband first got inspired to go through all of this effort and planning, she explained that their daughter, Brandy, was a special needs child who started going to Challenge Mountain when she was 6 years old.

Brandy only lived to be 28.

"She learned to ski there, which was great; but even more than that, it was the fact that she learned that she could," Baker said. "Brandy had a rich and full life, and a big part of that was her experience at Challenge Mountain. She went there all the time."

The yearly Halloween extravaganza is the Bakers' way to give back to Challenge Mountain for taking such good care of their daughter. Challenge Mountain pays for the electricity at the building, but the rest of the Nightmare's cost is courtesy of the Bakers.

"My husband and I pay for it out of pocket," Baker said. "It's our gift to Challenge Mountain."

Today, Baker's own favorite part of staging the Nightmare each year is watching her volunteers, many of them kids, collaborate and grow throughout the process.
"They learn that they have something to give back to the world, a way that they can make a difference," Baker said. "That means so much to me. It's all about the 1,500 people who come through the Nightmare and leave with such positive memories of Challenge Mountain."
If You Go
Nightmare at Challenge Mountain takes place at the Challenge Mountain Lodge, 2205 North Springbrook Rd., in Boyne Falls, every Friday and Saturday in October from 7 to 10pm. Tickets are $10 adult, kids $5 each or three for $10. All proceeds go to Challenge Mountain. Tailgating is permitted, and refreshments are also available. For more information, visit challengemtn.org/nightmare or call 231-535-2141.
Trending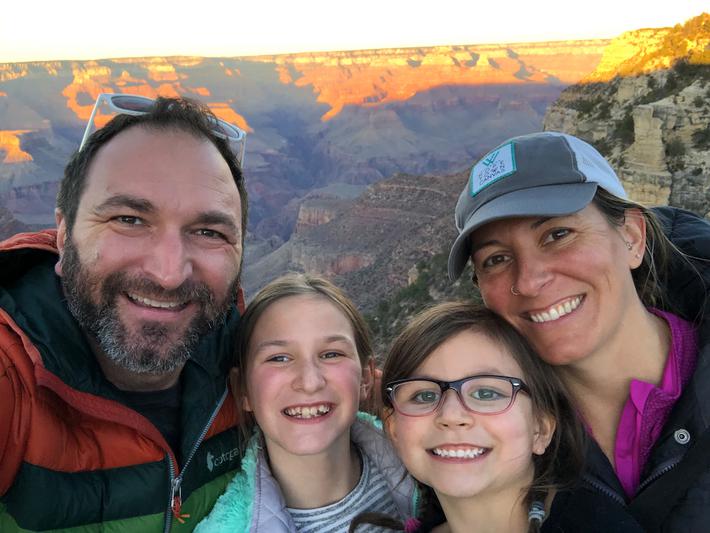 A Nine-month Family Vacation
Long before the pandemic, Joe and Christina Sanok had a plan. A dream, really: They wanted to take off with their kids and...
Read More >>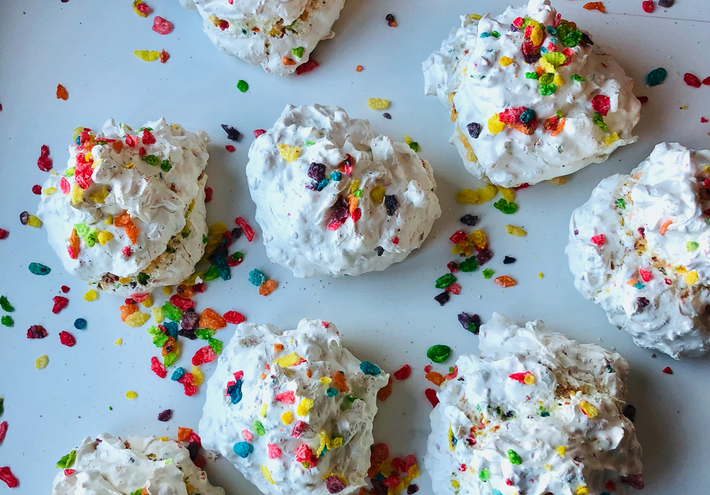 7 Batches Made in Heaven
Let's be honest: Picking the best cookies in northern Michigan is an impossible task. There are so many "right...
Read More >>
Respecting the River
Forever, the Grand Traverse Band of Ottawa and Chippewa Indians (GTB) has regarded the water — and the Boardman/Otta...
Read More >>
Not a Clue
Surely politicians wouldn't be so clueless that they'd lie about COVID-19 deaths or take a vacation during a statewide eme...
Read More >>
↑