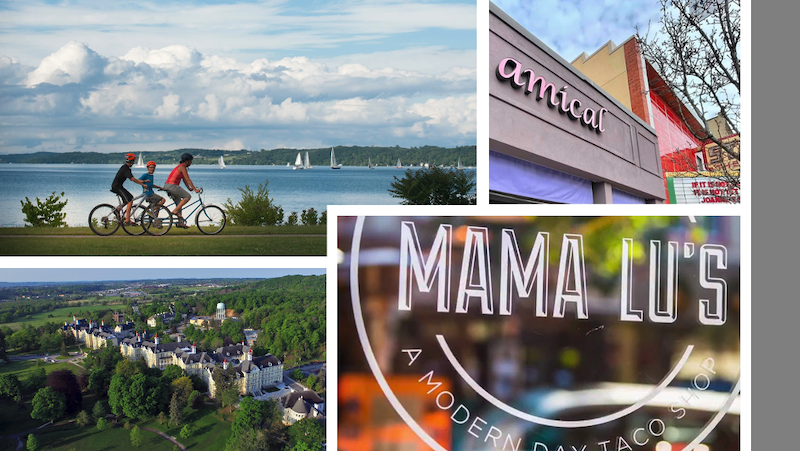 Between the Shows
Where to go and what to do while you await your next TCFF screening
Joyously termed "The Return," the annual Traverse City Film Festival (TCFF) is back in action July 26–31. The festival will host numerous film screenings featuring black and white classics, cult favorites, foreign films, shorts, documentaries, and immersive masterpieces.
With dozens of film screenings spread out among the city's various theaters throughout the six-day festival, the logistics of where to eat and what to do before the next show could get as sticky as a July afternoon. But never fear—Northern Express has you covered.
The State & Bijou
Both the State and Bijou theaters reside in vibrant and picturesque downtown Traverse City—the former on Front Street and the latter overlooking the bay on Grandview Parkway—surrounded by delicious restaurants and unique shops to explore.
Dining: Need to refuel before sitting through the next film? Throw a cherry pit, and you'll hit an amazing restaurant. For quick turnarounds, try Mackinaw Brewing Company, Sparks BBQ, 7 Monks, or Mama Lu's Modern Day Taco Shop. With extra time between showings, sit down with friends for a lengthy movie recap at spots like Poppycocks, Red Ginger, amical, or Taproot Cider House. If you're up for a longer stretch of the legs, The Little Fleet is a fun food-truck hot spot with options for everyone, including pizza, street tacos, BBQ, and burgers. Plus, they have live music every Friday and Saturday evening.
Pro tip: If a restaurant offers a reservation, make one. Downtown gets busy with the combination of locals, tourists, and filmgoers, and you don't want your stomach grumbling through your next movie.
Sweets: If you didn't get your fix of popcorn by the end of the day, you may need a sweet pick-me-up after the credits roll. Enter: Pop-Kies Gourmet Popcorn on Front Street. You can't bring it back into the theater, but that just means you get to eat the whole bag…no problem in our book! For chillier treats on a hot day, we'd recommend stopping at Kilwins for some of their "Original Recipe" ice cream or popping into Milk & Honey, which features local, natural, organic, and GMO-free ice cream, plus vegan ice cream selections.
Activities: Front Street boasts tons of shops to check out, including a variety of clothing stores like M-22, Eleven, Yana Dee, Ella's, and Diversions hat shop. There's also Rocket Fizz Soda Pop & Candy Shop, a place for kids of all ages (adults too), and the three-level bookstore, Horizon Books. And speaking of kids and those kid-like adults, the Coin Slot is a proven winner for anyone who loves old-school arcade games and pinball machines.
For a more outdoorsy adventure, Clinch Park offers excellent views of Grand Traverse Bay, restrooms and a snack bar, playground equipment, a splash pad, and access to the TART Trail—another great place to get your steps in before settling back into your theater seat.
The AMC CLASSIC Cherry Blossom 14
Out on the south end of town, you'll find the AMC CLASSIC Cherry Blossom 14 Theater on Marketplace Circle. New this year to the festival, this movie-viewing location has multiple screens, an IMAX Theater, and rocking seats for added comfort. Nestled within the more industrial, big-box part of Traverse City, the area surrounding the AMC offers familiar chain restaurants but also some exceptional outdoor locales.
Dining: If you don't want to stray from the theater, MacGuffins Bar, named for the Hitchcockian plot device of forward-moving propulsion, is housed on-site for cinematic-themed drinks, which put a fun twist on alcoholic refreshments. (And of course, the theater has a full concession filled with popcorn, fountain drinks, and assorted candy.)
Within the same plaza as the theater are known commodities like Qdoba and Outback Steakhouse, or you can grab some organic and vegan alternatives at the popular Oryana West, an outpost of downtown TC's Oryana Community Co-op. Within a five-minute drive, you'll also find a Pizza Hut, an Olive Garden, a Red Lobster, a Panera, and a Tropical Smoothie Cafe.
Hopping across US-31 will bring you to the Grand Traverse Mall for air-conditioned mall walking and shopping, plus some worldly cuisine options, like Agave Mexican Grill, China Wok, Food Arabia, Taste of India, and the ever-classic food court staple, Sbarro.
Activities: For a nice reprieve after big-screen time, take a stroll on the 3/4-mile trail network of Kids Creek Park, which runs along US-31. The trail includes wooden bridges and boardwalks that kids and adults alike can enjoy, and can be found behind Kohl's. More trails await across the street behind Books-A-Million at Miller Creek Nature Reserve, with 3.5 miles to explore.
When you have a little extra time on your hands, a change of scenery can be a visual palate cleanser, so another activity on this side of Traverse City is visiting the Village at Grand Traverse Commons (a 7-minute drive). On the site of a former state hospital turned artsy community, you can walk around historic buildings and breathe fresh air, grab some caffeine at Higher Grounds or a glass of wine at Left Foot Charley, partake in numerous dining options, and shop the Mercato's underground array of local shops and boutiques. Or, if you're brave and have the time, consider signing up for a historical tour of the grounds, which are informative and a bit eerie…especially in the 100-year-old tunnels beneath the property.
Then, smack-dab between AMC's turf and the State/Bijou territory is a site for all fans of Traverse City to visit: the World's Largest Cherry Pie Pan! Traverse City is known for cherries (you've heard of that Cherry Festival thing, right?), and in 1987 the world's largest cherry pie was baked and recognized by the Guinness Book of World Records. The pie that weighed a whopping 28,350 pounds is long gone, but the pie pan is a monument to the baking feat.
Fun fact: TC's record was actually broken in 1990 by a group in Oliver, British Columbia, but a hardy team of locals is planning to get the title back this summer…with a 50,000-pound pie!
That's a Wrap
These suggestions are just the tip of the iceberg when it comes to exploring Traverse City. TCFF itself offers music performances before many films, free industry panels, a kids fest, and other official parties and events. You can also find more things happening around town by heading to northernexpress.com/calendar or flipping to the back of this issue.
Trending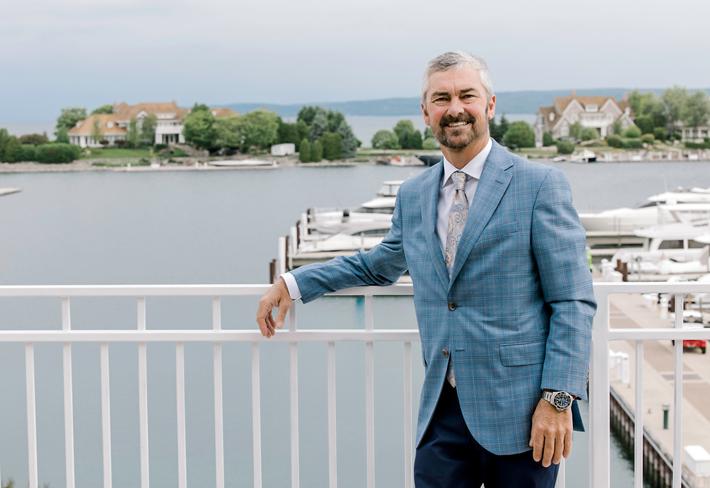 Selling the Dream House
Real estate is part finance, part therapy, and part vision. The ability to combine those aspects has served Pat Leavy duri...
Read More >>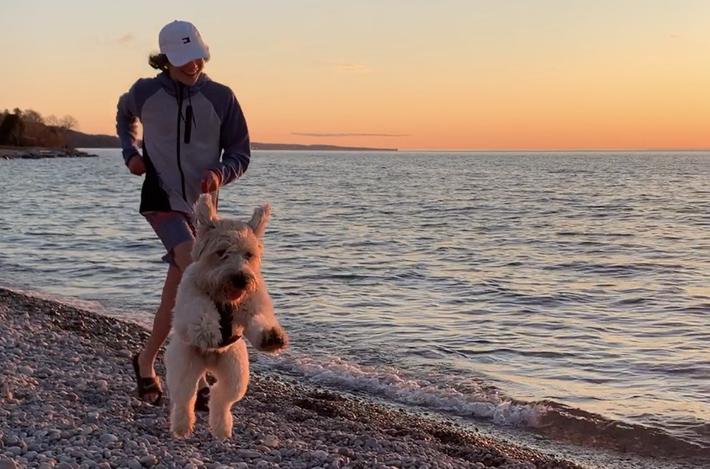 See Your Pet in Print!
Every fall, Northern Express puts together our Pets Issue, which features stories about our favorite furry friends. As par...
Read More >>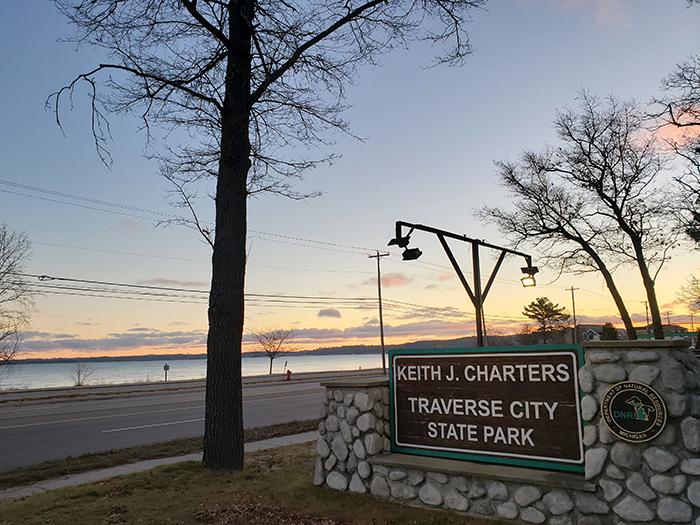 Harvests and Haunts in the Park
Harvest festivals are popping up all over the region, and if you plan your autumn schedule just right, you can hit at leas...
Read More >>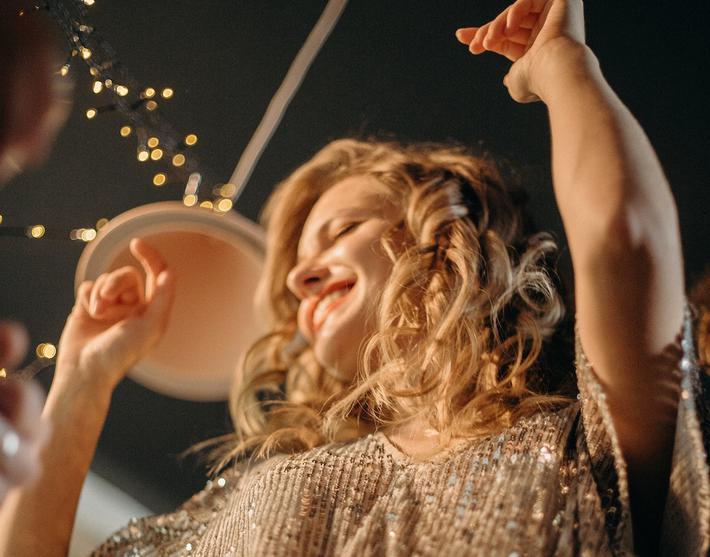 Illuminate the Night
Do you still have that old prom dress hanging in the back of your closet? A tux from days gone by? (And the hair, makeup, ...
Read More >>