Beyond Green Beer

Food-coloring-free St. Patrick's Day Diversions
Looking for some St. Patrick's Day activities that don't necessarily involve green beer? Here's what's happening around the North.

(Note: All events take place Saturday, March 17, unless otherwise noted.)
ST. PATRICK'S DAY PARADES
Traverse City
Said to be "the third longest-running St. Patrick's Day parade in Michigan," the 40th annual Ancient Order of Hibernians and The Northern Michigan Irish Queens St. Patrick's Day Parade kicks off from Kilkenny's Irish Public House at 400 West Front St. Don your green best and join the fun by calling Todd to confirm your participation at (231) 709-6500. After the parade concludes, head back to Kilkenny's by 3pm for live music by longtime St. Pat's regular performers Song of the Lakes, The Wild Sullys, and Blue Footed Booby.
Gaylord
Despite its Alpen style, Gaylord has been embracing the Irish holiday with its annual St. Patrick's Day Eagle-101.5 Parade for 18 years. This year's features Timothy Granahan, owner of Gaylord's La Senorita Mexican restaurant. Makes sense, right? Regardless, the Gaylord parade kicks off at 10:30am with breakfast at Timothy's Pub. The parade itself starts at noon. Call Mike at (989) 732-2341 if you'd like to participate.
SHAMROCK STORIES
Bring the kids to Between the Covers bookstore in Harbor Springs for the We Are Going Green! story time, a full St. Patrick's-celebrating hour of storytelling, activities, crafts, and snacks. The event, which starts at 11:30am, requires a reservation: (231) 526-6658.
TIPPERARY (Or Not) TUNES
Harbor Springs
Need your St. Patrick's Day to include music? If you're looking for traditional Irish tunes, check out the Lounge at Nub's Nob Ski Resort for live apres-ski music from Patrick Ryan, son of famed local Irish troubadour, Sean Ryan, and a talent in his own right.
Traverse City
If you're looking to rawk, check out heavy metal band Jackyl (hit singles include "Down on Me" and "When Will It Rain") at Ground Zero starting at 8pm (doors open at 7pm). Advanced tickets are $25 plus fees, and you can snag a reserved table by calling (231) 932-1300.

IRISH ROVING
The only Irish winery on the Leelanau Peninsula has big plans for St. Patrick's Day, and owners Chreighton and McKenzie Gallaghers invite folks to both celebrate the holiday and, as they put it, "shake your end-of-the-winter blues!" on Friday, March 16. Admission is free, and from 5pm to 8pm, gets you a look at some great Irish dancing, 20 percent off all glasses of award-winning Rove wine or cider, and stunning sunset views from the highest point on the Leelanau Peninsula.
LEAPIN' LEPRECHAUNS
Think you're as fast as those elusive leprechauns? Try your luck at the National Cherry Festival's 8th Annual Fifth Third Bank Leapin' Leprechaun St. Patty's Day 5K Foot Race. (Trust us, running it is far easier than trying to say it.) The race starts at 9am from Traverse City's Warehouse District. Race fees, which start at $30 and increase March 6, include a commemorative T-shirt, a complimentary beverage (with photo ID), and free entertainment at the post-race party at the Workshop Brewing Company, 221 Garland St. There will also be medals for the top race finishers and prizes for Best Irish Costume.
LUCK OF LUDINGTON
Ludington's St. Patrick Day festivities combine a race of its own (the 5K/10K Irish Jig Run at 9am) with a pile of additional events, including kids' activities at the Sandcastles Children's Museum (9am–3pm) and the Ludington Library (10am–2pm); a Kegs and Eggs breakfast event at Sportsman's (9am–noon); a host of St. Patrick's Day specials at participating downtown businesses (10am–6pm); and a Shamrock Parade, which starts at noon at the corner of South James Street and Ludington Avenue.
EMERALD ISLE
The self-proclaimed "American Emerald Isle," Beaver Island, has a long history of Irish heritage and welcomes visitors to fly over and enjoy longtime traditions like the Beaver Island Alumni Basketball Tournament and Crockpot Cook-Off; quirky games like the cart race and fish toss right on Main Street; and the friendly (but tough!) tug-o-war competition between the "Fish Chokers" and the "Hay Seeders."
Trending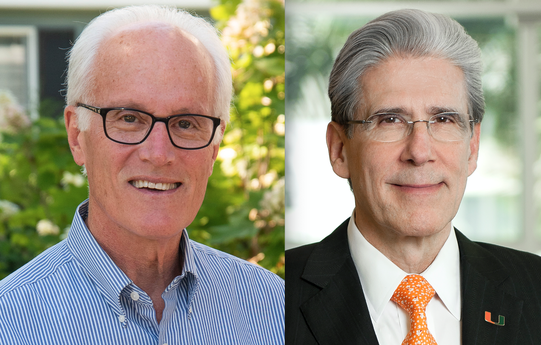 Listen In: Two Global Health Experts — one in TC — to Talk Pandemic
This week, the Traverse City International Affairs Forum at Northwestern Michigan College opens its 27th season ...
Read More >>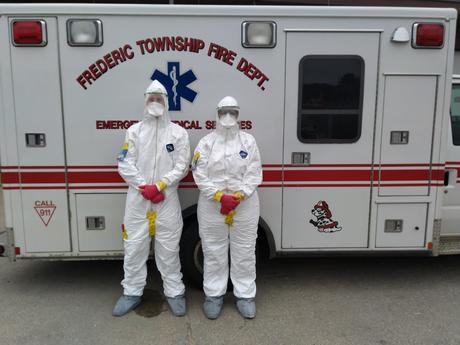 What First Robotics Teams Did on Their Summer Break
When the coronavirus pandemic first hit, masks, face shields, and other personal protection equipment, aka PPE, were hard ...
Read More >>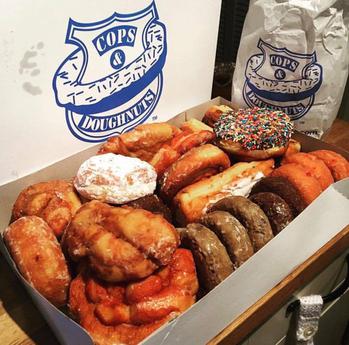 Gaylord's Cops & Doughnuts
There's a cop shop in Gaylord where the phrase "D.W.I." has nothing to do with adult beverages or erratic driv...
Read More >>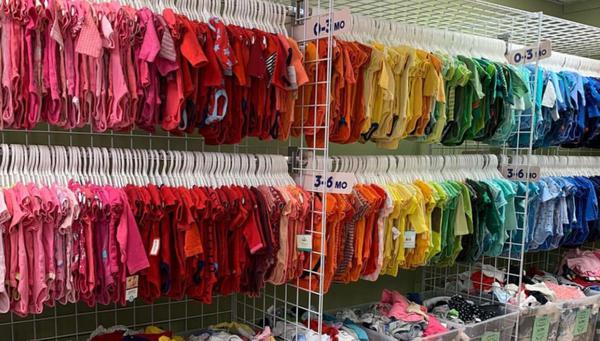 Resale is the New Black
It's a common tradition at this time of year: parents flocking to clothing stores in the last weeks of summer to get...
Read More >>
↑