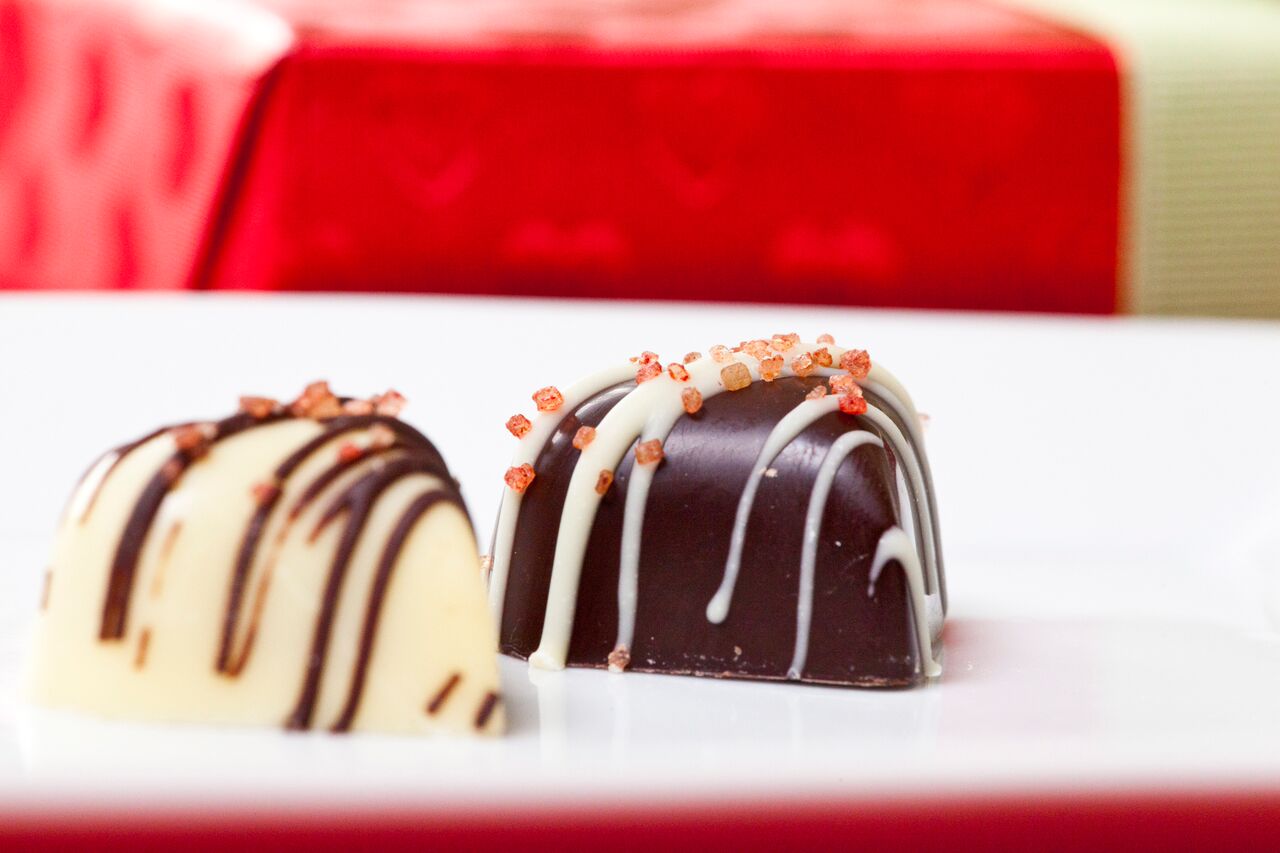 Beyond the Heart-Shaped Box
Uniquely Sweet Ways to say "Happy Valentine's Day"
Two familiar sights this time of year: the red-foil rectangular box of assorted chocolates and the box of candy hearts printed with sayings like "QTPie" "SURE LOVE" and "ALL MINE."

Both of these are perfectly acceptable (and sweet) ways to say I love you on Valentine's Day. But what if you want to step it up to something a little more unusual? Here's a quartet of equally sweet but more unexpected (and local!) ways to gift your valentine.
Grocer's Daughter's Smokin' Heart Caramels
Jody Hayden, co-owner of Grocer's Daughter (with her husband D.C. Hayden) cooked up something special for Valentine's Day in the chocolates department: Smokin' Heart Caramels. She say all good caramels are made with butter, and it seems Grocer's Daughter uses the best better around.
"We got smoked butter from Boss Mouse Cheese — she has an apple-wood smoker that she makes the butter with — and that's what's in these caramels," Hayden said.

The sweet, smoky caramels are topped with a smoked sea salt sprinkle, making for a smokin' hot and sultry Valentine's gift for those with a more selective sweet tooth.
Get Some Sugar: Grocer's Daughter, 12020 S. Leelanau Hwy. (M-22), Empire, (231) 326-3030 or www.grocersdaughter.com. Six caramels for $14.50 or 9 for $21.

The Blossom Shop's Candy Bouquet
Flowers are another Valentine's gift that really can't go wrong (unless your significant other is allergic, of course …), but you can one-up even those beautiful blooms with a bouquet of candy from The Blossom Shop.

"We can make the bouquet with a variety of candies that we pick, or you can customize the bouquet yourself with candies that you choose," said Jessica Wiersma, Blossom Shop manager.

"If they like a specific kind of candy, like M&Ms or Reeses, we can make the bouquet of just that candy exclusively, so that it's super-customized to them."
Get Some Sugar: Candy Bouquet, $35-$55 at The Blossom Shop, 1023 E. Eighth Street, Traverse City, (231) 932-9470; tcblossomshop.com or flowershopnetwork.com.
45th Parallel's Candy World's Giant Fudge Apples
Treat your valentine to a sweet and unusual gift that will both help him satisfy his sweet tooth, and relive his youth skipping around the local county fair.
Every Giant Fudge Apple is made fresh to order, dipped into chocolatey goodness and sprinkled with toppings. Choose the entry-level Unparalleled; the Go Nuts!; or the most valentine's-worthy, The Michigan Queen, which is crowned with caramel, walnuts, and appropriately-red Michigan dried cherries.

Each apple, weighing 3 pounds on average, can be sliced into pie wedges and savored for several days — or can feed a dozen people for a unique Valentine's Day dessert.

Get Some Sugar: The Michigan Queen Giant Fudge Dipped Apple $28.95 is at 45th Parallel's Candy World, 104 Broadway in Suttons Bay, (231) 271-2255 or 45thfudge.com.

Kilwin's Molded Chocolate Heart Box
Anyone can go out and pick up the typical heart-shaped paper box full of chocolates. But at Kilwins, they go one better: the box itself is made of chocolate.
"The box is nicely shaped, with filigree on top and the Kilwins' logo; you can fill it with chocolates right here, or you can fill it with fresh strawberries or other treats," said Scott Fisher, a Kilwins manager.

The 5-inch-tall box, which is just over three-quarters of a pound of chocolate, is available in dark or white chocolate, so no matter what your beloved's sweet tooth, you've got them covered. A chocolate box made of chocolate, that you can fill with even more chocolate? We're in.

Get Some Sugar: In-store pricing may vary. You can find Kilwins in many local locations across northern Michigan: kilwins.com or (888) 454-5946.


Trending
Very Busy Very Fast
This isn't going to be easy. President Joe Biden and his thin congressional majority are walking into troubled times both ...
Read More >>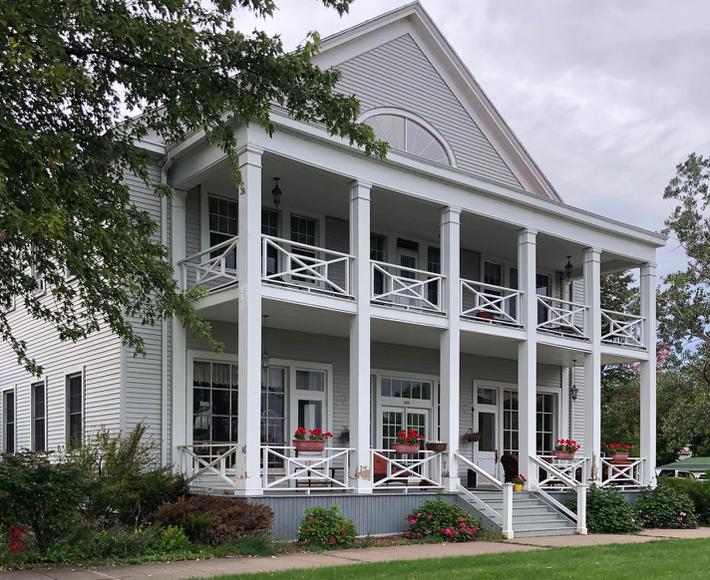 Thunder Bay Inn
Former playground to Henry Ford and part of a famous film and novel based on a real-life murder in the town, the courtroom...
Read More >>
Forty Acres' Spa Day Martini
Myriad methods of cocktail creation are on display at bars around the world. There are flaming drinks, compotes laden with...
Read More >>
He's Gone, Now What?
Wounded and fearful, America watched the 45th President leave the nation's capital. On a hastily arranged stage at a...
Read More >>
↑