Bike to Dinner
Feed your need to get outside — and your fall appetite — with an easy two-wheel color tour
By Eric Cox | Oct. 10, 2020
So many people lament the end of summer in northern Michigan, but if you ask us, the cooler temps and visual wonder of autumn can make outdoor adventures Up North even better. For those itching to roam on these crisp days, here are three sure-to-move you options for two-wheel color tours — refuel stop included — for those with bikes, and those without.

Petoskey Area
Latitude 45 Bicycles and Fitness (476 W. Mitchell St., Petoskey, (231) 348-5342) has an array of rental bikes, including a few electric or "e-bikes." Always clean and well-maintained, Latitude 45's fleet of Giant, Cannondale, and Salsa bicycles contains high-end road models, kids bikes, mountain bikes, fitness bikes, and the very popular comfort hybrids, which go for $29 a day. A daily rental at Latitude 45 lasts from the time the shop opens until close. The higher-end bikes are, of course, more expensive to rent, with the e-bikes going for $58 a day. Helmets, locks and a few other accessories are included with each rental.
This dog-friendly shop is brimming with experienced staffers who love to point out the best spots to ride in the area. To avoid the rush and proper bike choices are ensured, patrons can see bike availability and costs in real-time by visiting www.latitude45.com. Rental bike delivery to your home or hotel is available, though additional fees may apply.
Once saddled up at Latitude 45, patrons can drop down just two blocks and hit the Little Traverse Wheelway, a paved trail that stretches from Charlevoix around Little Traverse Bay to Harbor Springs. While parts of the Wheelway run along U.S. 31 and are a little boring, other stretches skirt the bay shore offering startlingly immense views, packed with color. Mostly, the Little Traverse Wheelway is flat, but a few doable climbs between Petoskey and Charlevoix mean cyclists will get some decent exercise. Recent construction in the Bay View area saw the Wheelway detouring in a few spots. But, the work is all complete now and the trail is open again.
Those who head toward Harbor Springs on the Wheelway will get a chance to shoot north on the North Western State Trail, which is paved all the way to Alanson. Where the two trails meet — near the intersection of M119 and U.S. 31 — is an excellent place for families to stop and grab a brew and a bite at Petoskey Brewing Company. Just a few hundred feet from the Wheelway, Petoskey Brewing Co., the back of which buttresses the North Western State Trail, offers excellent food and great suds. Try the Horny Monk Belgian Dubbel with their award-winning olive burger.
Gaylord Area
Up North Paddlesports (4029 Old U.S. 27, Gaylord, (989) 619-5976) has a variety of rental bicycles for you and yours. A 24-hour rental at Up North costs $35 and each rental includes a helmet and a lock. This is a good option for those seeking a true all-day rental as bikes can be returned after the store closes. Here again, comfort hybrid-style bikes are the most popular items. For best rental results, call ahead to ensure availability.
The Belle Iron Trail, 2,000 miles long and nearly spanning the entire length of Michigan, is only feet away from the rental shop with lots of ample parking at Up North Paddlesports' partner, the Belle Iron Grille restaurant. The trail offers miles and miles of paved rail-trail. That means there are very few, if any, hard hills to climb, since old railroad right-of-way had to be flat to accommodate heavy trains. That's a plus for most casual riders, who find too rigorous the hills of northern Michigan. Aside from its pleasing, flat nature, the Belle Iron Trail also provides great views of gorgeous Otsego Lake.
When it comes to biking and dining, Up North Paddlesports makes it easy, partnering with on-site Belle Iron Grille, which offers an outdoor grill, where you can find post-ride dinner options like sandwiches, hearty ribs and chicken, sides, and more.
Traverse City Area
Brick Wheels (736 E. 8th St., Traverse City, 231-947-4274) is one of several bicycle rental shops in Traverse City. From road and mountain bikes to cruisers, e-bikes, and kiddo trailers, Brick Wheels has the variety to suit just about any need. Featuring brands like Trek, Cannondale, and Electra, this dog-friendly shop has hourly, daily, and weekly rental rates. Some bikes can be rented in four-hour increments and costs range from $10/four hours for kids bikes to $40/four hours for fat-tire bikes (hint for winter lovers!). Daily rates range from $35 for Townies to $70 for e-bikes. Weekly rates are also available, as are pull-behind kiddie trailers. As with the other rental shops, helmets, locks, and even some tools are included with each rental. Check out Brick Wheels' website, www.brickwheels.com, for a complete rundown of their rental fleet and fees.
Traverse City's popular TART Trail runs alongside Brick Wheels, giving rental cyclists convenient access to a paved path. The 10.5-mile east-west trail has an average gradient of 3 percent, which means even the novice bikers can enjoy the scenery instead of struggling to climb hills. Aside from myriad shops, resorts, and restaurants, the TART Trail also skirts Reffitt Nature Preserve and intersects several other trails that offer views of other Traverse City areas. The Boardman Lake Trail, for example, runs along Boardman Lake, which is home to The Filling Station Microbrewery, where cyclists can stop for refreshment.
Oven-fired, flatbread pizza is what the Filling Station pumps out to hungry customers. Sticking to a railroad theme, the Filling Station named some of its pies after local rail lines. They include the Memphis Line, a pizza featuring barbecue sauce, roasted chicken, and other fresh ingredients; the Burlington Northern, a pie boasting prosciutto, brie, red onions and roasted garlic; and the Stoker, a combination of the Filling Station's house-made pork sausage and all the savory, fire-roasted vegetables the restaurant offers. Patrons can wash down their perfect pizzas with a gullet full of the Filling Station's own Voss Norwegian Farmhouse Ale, a medium-bodied, light beer.
When it comes to high-quality food and drink in Traverse City: Within two miles of Brick Wheels, there are no less than 11 breweries, most of them featuring their own food or tasty food truck fare.
Trending
Talking Truth
Truth is, we are all freedom-loving people here in America. Truth is, we are all fiercely independent at heart. And truth ...
Read More >>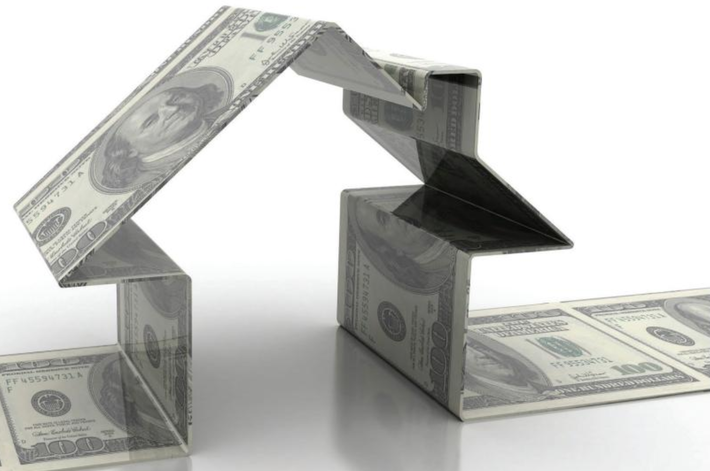 The North's Workforce Housing Crisis Just Got Worse
Is the ideal of "affordable housing" even possible to achieve in northern Michigan? It's a question tha...
Read More >>
Loyalty to a Lie
Some Republicans have fallen down and they can't, or won't, get up. This isn't the party of Lincoln, and it's not l...
Read More >>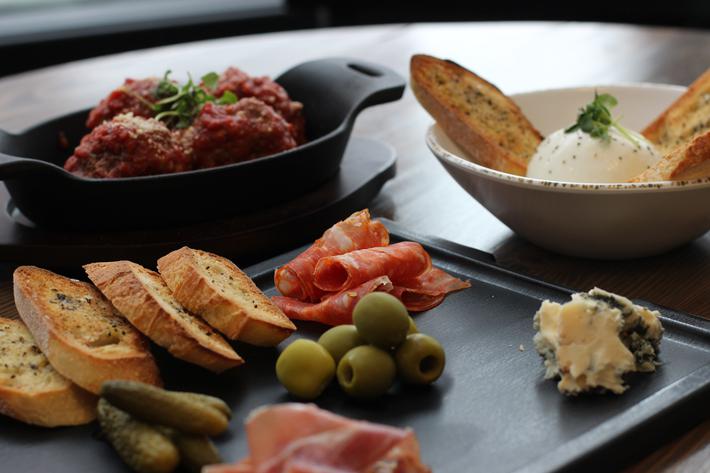 Vita Bella Italian Kitchen and Market
Maybe Ed Carella didn't have a choice. After all, he'd basically been raised in a pizzeria. His parents, Tina ...
Read More >>
↑