Blondie to Rock Interlochen
Expect classic hits alongside the band's latest
Blondie came together in Manhattan in the mid-'70s, first snagging popularity in Australia and the U.K. before generating U.S. acclaim with their 1978 album, Parallel Lines. Eleven studio albums later, the band is still cranking out its disco-inspired new-wave jams, tracks so fresh you'd never know that this band's history spans four decades.

TOUR TIME
Debbie Harry, the unmistakably white-blonde vocalist who fronts the band, is joined in Blondie by her longtime bandmates, guitarist Chris Stein and drummer Clem Burke. The band has gone through some personnel changes over the years — and, in fact, was broken up entirely from 1982 to 1997 while Harry pursued a solo career — but currently the rest of the outfit is made up of Matt Katz-Bohen on keyboards, Tommy Kessler on guitar, and Leigh Foxx on bass.

When Northern Express reached Burke last week, he had just returned to Los Angeles from Rochester, New York, where he was working on his side project band, The Empty Hearts, with Cars' guitarist Elliot Easton.

"And now I'm getting ready to do some more Blondie stuff," he said. That includes a concert this month in Interlochen, where Blondie will bring fans not only the classic tracks that made it famous — "Rapture," "Heart of Glass," "The Tide is High," "Call Me," check — but also some audio treats from its more recent recordings.

The band's last album, 2017's Pollinator, really got the band's proverbial wheels moving again, said Burke, and serves as a great example to how the band works to revitalize its sound every few years, never allowing it to stagnate.

"Live, we play about a half-dozen songs from Pollinator, along with all the back catalog favorites, of course," said Burke.

The touring schedule, however, is going to be less extensive of an affair this time around.

"Last summer we toured with Garbage behind Pollinator (the 2017 Rage/Rapture Tour), and we were really all over the place," Burke said.
"This time we're going to be playing shows in between working on our next album, so it won't be as straightforward a tour as the last one. The dates are more staggered, and we're mostly doing big festivals and outdoor shows."

DEEP CUTS
The recording portion of their summer will take place in both L.A. and NYC, primarily in the bandmates' home studio setups, to recapture what Burke called "that live band chemistry"; their last few albums were primarily recorded with the bandmates sending their individual musical parts back and forth using computer recording programs like Pro|Tools.

"We haven't really started the formal recording process yet," Burke said. "We really wanted to record at The Magic Shop in NYC — that's where we recorded Pollinator, and it's also where [David] Bowie and Lou Reed and so many others recorded — but that studio unfortunately closed down."

They did, however, tag former The Magic Shop owner Steve Rosenthal to remaster a stack of their older albums.

"Yeah, we've got Steve on it, and we're going to re-release our first six albums on vinyl," said Burke, "not so much as a marketing thing as for DJs — we've had a lot of requests for 12-inch remixes of tracks like 'Heart of Glass' and 'Rapture.'"

"Plus we just felt that the audio on the first releases of those wasn't how we wanted it to sound. So the vinyls will be out soon, probably mid-summer. The new album won't be out until December of this year or early next year. We might also dig up some deep cuts from our older albums, and redo those as a bridge to the newer songs. We'll see."

NEW TERRITORY
If all of the above sounds like a lot of ambition, that's pretty much always been Blondie's modus operandi whenever the bandmates have worked together.

While many retro bands opt to just throw out another greatest-hits set, Blondie has consistently aimed at new territory, calling on songwriting peers like Sia, Nick Valensi (The Strokes), Charli XCX, and David Sitek (TV on the Radio) to contribute tracks to Pollinator, with several more tunes co-written by Blondie band members.

The album was produced by John Congleton, who's worked with such current indie outfits as Future Islands and Sigur Ros. (No word on who's going to be behind the boards for the band's next effort, as that's still in the planning stages.)
"Chris, Debbie, and I have been working together for 40 years, and even the 'new' guys to the band aren't so new anymore, so they're contributing more," said Burke. "This is really the best version of the band in a long time, I think."
Blondie will be in concert at the Interlochen Center for the Arts on Saturday, June 30. For tickets and more information, visit tickets.interlochen.org.
Trending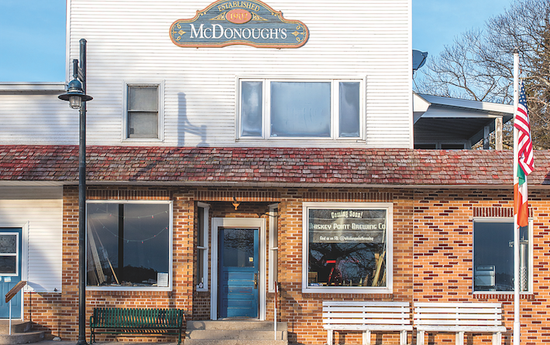 Welcome to Michigan's Most Remote Brewery
After years of planning and honing his beer-making skills, this spring, Patrick McGinnity plans to open Beaver Island&rsqu...
Read More >>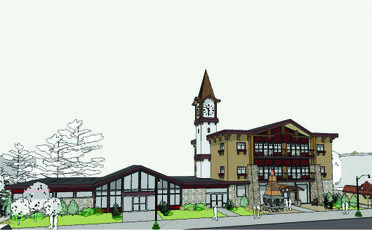 Gaylord: A boomtown Up North
Gaylord native Gary Scott had moved to Indiana, where he and some partners started a business to invest in distressed prop...
Read More >>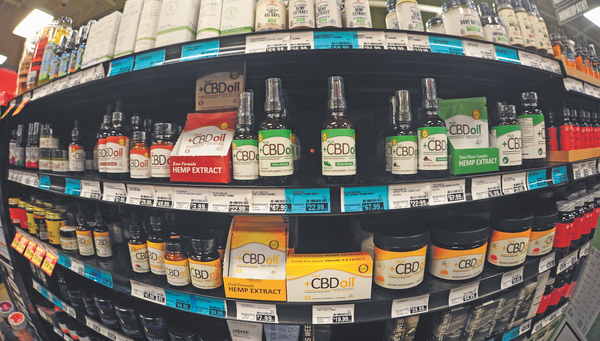 CBD Laws: Dazed and Confused
The sign outside of Family Video in Kalkaska lets drivers know the store has more than just movies. The sign reads: &...
Read More >>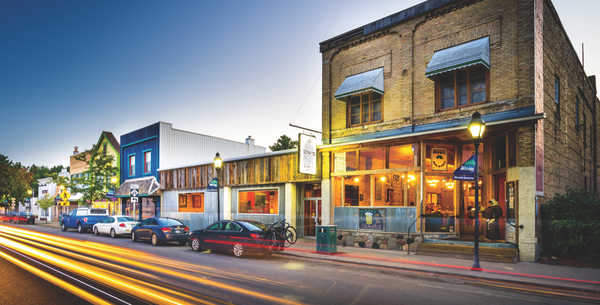 Small Up North Towns on the Rise
Spotlight on Bellaire (pictured)Seems Traverse City isn't the only place in the region making those "Best...
Read More >>
↑