Bold As Bass
The 2017 Electric Forest Festival Doubles Down
Don't Cry Wolf! Go Above and Beyond as you're picking Lettuce and Breaking Biscuits after The String Cheese Incident. Consider the Source, and call in The Revivalists for another Big Gigantic pair of weekends in Big Wild Rothbury, Michigan, for the 2017 Electric Forest Festival.
All of the above — and dozens more — musicians are taking the stage at this year's Electric Forest Festival, the annual summer music extravaganza that's heavy on EDM and jam bands, and a destination for an estimated 50,000 music fans.
The festival has become so popular that organizers have expanded this summer's event to two weekends: June 22 –25 and June 29–July 2.

In addition to all of the music and fancy footwork, you'll find art installations, curated after-show events, several levels of camping, a silent disco, workshops, and of course food, drinks, and places to casually crash in between shows (hammock, anyone?) so that you can rest up for your next round of dancing. Y'all ready for all of that? Then here are our top picks for your must-see musical acts at this year's edition of the EFF.
THIEVERY CORPORATION
Blending tropical-island rhythms and club beats with a plethora of worldly influences, TC, who hails from Washington D.C., is one of the most chill musical outfits on the electronic scene today. TC is the perfect score to a late summer's evening, and its ability to create a complex hybrid of sounds without making it sound dated (or just plain weird) is a real feat.
Sounds Like: A vacation flight to Brazil that was rerouted to Mumbai, then to Spain, then to your great-uncle's underground speakeasy.
For Fans Of: Zero 7, Bonobo, Avatars of Dub, Tosca
BASSNECTAR
Bassnectar, aka Lorin Ashton, is an American DJ with an affinity for the grunge sounds of the '90s who specializes in a distinctively floppy, low-end version of dubstep, but with sectioned breaks that reference heavy rock as often as ambient sounds. Known for his sharp live performances, his shows feel connected to his fans, as opposed to just another man up on a platform.
Sounds Like: Vintage synths being run over by a monster truck.
For Fans Of: Lupe Fiasco, Flux Pavilion, Deru, Pretty Lights
A-TRAK
Another DJ on the don't miss list is A-Trak, aka Alain Macklovitch, the Canadian turntablist responsible for helping jump-start the careers of Flosstradamus and Kid Cudi, to name just a couple. Oh, yeah, and he's been Kanye West's tour DJ for years. A-Trak's specialty is merging the worlds of electronica and rap for a blend that lends itself well to intriguing collaborations.
Sounds Like: An off-script Adidas commercial shot in Brooklyn by interns who end up being hipper than the director.
For Fans Of: Dizzee Rascal, Kimbra, Zedd, Alesso
THE INFAMOUS STRINGDUSTERS
If you dig bluegrass, you'll dig the 'Dusters, who take the genre and groove it up while retaining a country-western flair on the surface layer and a more refined sound overall. They're masters at blending the fiddle, banjo, dobro, and guitars into a trampoline of sound upon which the vocals safely bounce, and their live shows are fun to watch for their sheer complexity.
Sounds Like: A mountain-music jam session transported to a nice country club for lunch.
For Fans Of: Union Station, Steep Canyon Rangers, Yarn, Hank Williams Jr.
TYCHO
Ambient artist Tycho utilizes sampling better than the majority of the chillwave artists out there today, with radio clips, steps, vintage sounds, and human conversation filtering in and out of his tracks to add depth and intrigue. He achieves this live with his two bandmates, in an interesting balance of live instrumentation and rebooted backing tracks from his albums.
Sounds Like: Shortwave radio fast-forwarded into the VIP room of a futuristic nightclub.
For Fans Of: Helios, Boards of Canada, Ulrich Schnauss, Aphex Twin
THE STRING CHEESE INCIDENT
Considering the The Strong Cheese Incident is not only the headliner playing both weekends but also that it's playing two shows each weekend, this one's a no-brainer. The uber-popular jam band hails from Colorado, is arriving in part to promote its brand new album, Believe, and offer tight instrumentation with hippie vibes and prime opportunities for maximum noodle-dancing.
Sounds Like: Jimmy Buffett's backing band meeting a couple of hip-hop vocalists at the Grand Ole Opry.
For Fans Of: Widespread Panic, moe., Umphrey's McGee, Railroad Earth
The Electric Forest Festival takes place at the Triple J Ranch in Rothbury, Michigan. For tickets, more information, and to download the festival's official app (to make your own custom schedule of the artists you want to see!), visit electricforestfestival.com.
Trending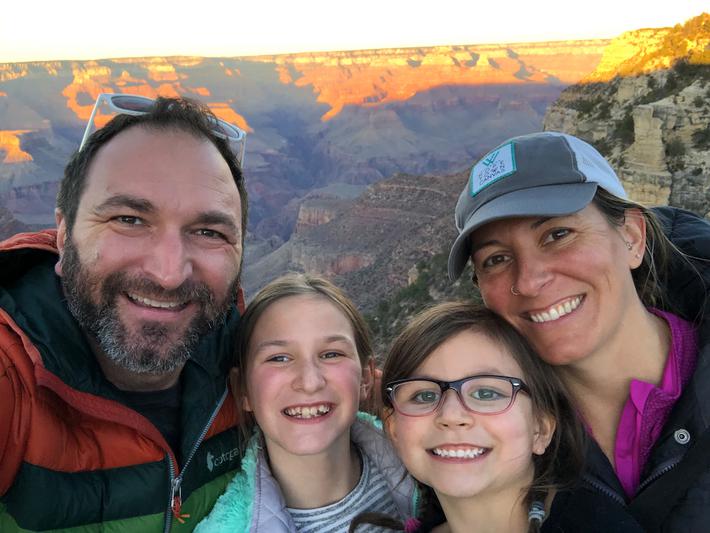 A Nine-month Family Vacation
Long before the pandemic, Joe and Christina Sanok had a plan. A dream, really: They wanted to take off with their kids and...
Read More >>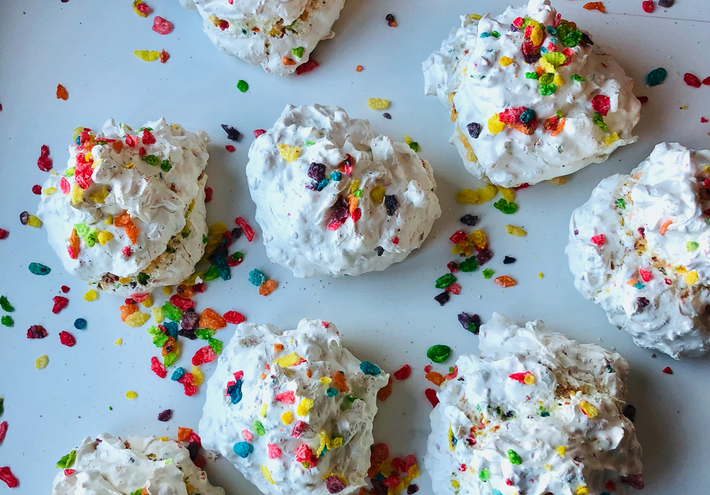 7 Batches Made in Heaven
Let's be honest: Picking the best cookies in northern Michigan is an impossible task. There are so many "right...
Read More >>
Respecting the River
Forever, the Grand Traverse Band of Ottawa and Chippewa Indians (GTB) has regarded the water — and the Boardman/Otta...
Read More >>
Not a Clue
Surely politicians wouldn't be so clueless that they'd lie about COVID-19 deaths or take a vacation during a statewide eme...
Read More >>
↑