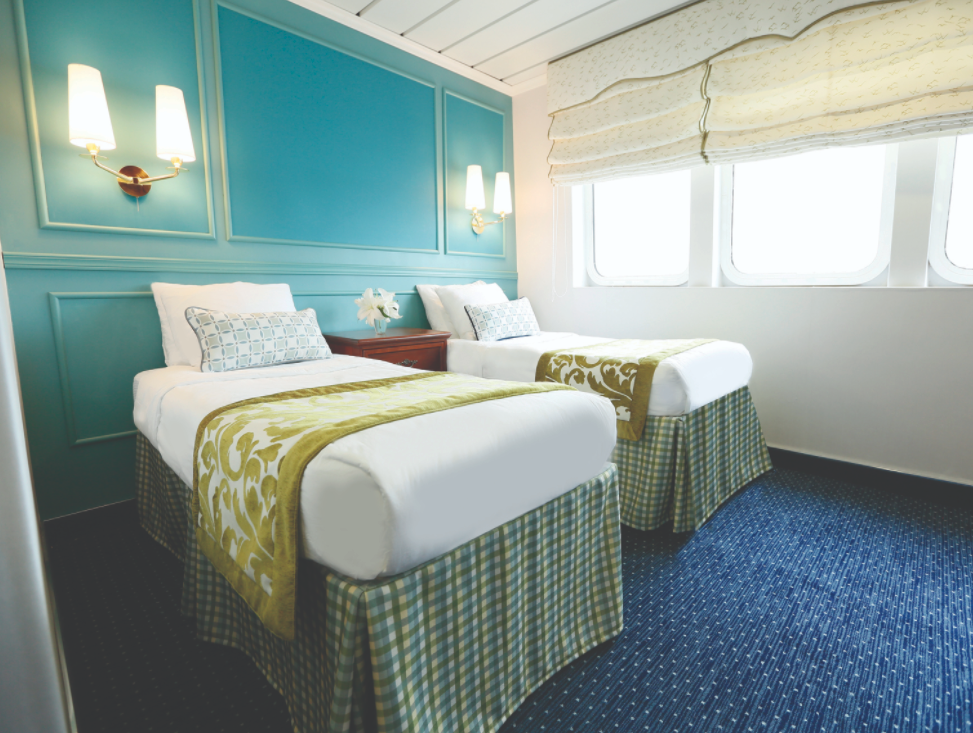 Book Now for Summer
3 one-of-a-kind Up North getaways going fast
By Al Parker | Jan. 22, 2022
Maybe the white stuff outside your window has you dreaming of a trip to the Caribbean this winter. By all means, we won't stand in your way. But one thing we find when showcasing some of our best summer travel ideas in our summer issues is this: Most are already booked out a full year by the time you read about them.

This winter, we thought we'd save all of us a little agony by sharing some sweet summertime 2022 possibilities you can book now. (Yes, we know it feels eons away, but planning fun in the sun, and in your own backyard, when your world is in the single digits can be a great way to shake off the mid-winter blahs. Or at least embrace denial.)
Stay in Your Own Treehouse
If having your very own treehouse was a childhood dream, now you can make that dream come true in a stunning Benzie County setting.
Tree House Ridge, with one unit available for rent and more in stages of construction, combines the lush beauty of nature with the comforts of home.
When completed, the project will house 10 tree houses scattered over 40 acres, near Thompsonville. The 500-square-foot dwellings sit atop steel supports that are driven 17 feet into the earth, leaving the structure some 10 to 20 feet above ground level, depending on the rolling terrain on the site.
Each will be fully furnished with air-conditioning/heating, indoor plumbing, TV, microwave, furniture, washer/dryer, a cozy fireplace and a private balcony with a picture-worthy view. All are handicapped accessible with ramps to provide easy access to wheelchair users. Rates range from $275 to $325 per night.
The project is a family dream initiated by the father-son duo of Fred and Jess Knoll. Together with their wives Patty and Ashlee Knoll, a plan is now becoming reality.
The first completed unit, The Hoffmann Haus, sleeps 4 to 6 on two queen beds and a love seat. It's open now and available year-round, but summer dates are filling quickly, so it's best not to delay. "All of our weekends in September are booked," says Ashlee Knoll. "We're starting to fill June and July and August is open."
For info, visit www.treehouseridgemi.com, the Tree House Ridge Facebook page, or call (231) 714-4705.
Cruise the Great Lakes (Victory stateroom pictured above)
Offering a luxuriously different viewpoint of the state of Michigan, the Great Lakes Cruise Company is the only travel company in the world that specializes in cruising the Great Lakes.
Even though the company's roster of cruising options is extensive, now is not too early to make reservations. Unlike ocean cruise ships, these watercraft carry only 170 to 200 passengers, and they fill up quickly.
"Availability is [already] getting tight," says manager Jeanne Psychas.
Now in its 24th season, the company offers 13 different cruises, featuring a variety of itineraries. Each distinctive ship offers a relaxing, friendly atmosphere, comfy accommodations, and impeccable service.
"Our most popular cruise is the "Splendor of the Great Lakes," says Psychas. "It's aboard our ships, Victory I and Victory II."
One "Splendor" version departs from Chicago and travels through all five Great Lakes arriving in Toronto. The journey is reversed for the cruise that starts in Toronto and arrives in Chicago 10 nights later. Both trips include a stop at Mackinac Island, a trip through the Soo Locks, a morning visiting with Ojibwe people in Georgian Bay, a visit to Henry Ford Museum and a stop at Niagara Falls.
The cruises depart from Detroit, Montreal, Toronto, Midland, Milwaukee, Chicago, Windsor, Boston, and Thunder Bay. (And no, NoMi residents — there's no joining a cruise along its way, unfortunately.) Lecturers and expert tour guides add to the enjoyment as guests explore ports of call. For details, visit www.greatlakescruising.com or call (888) 891-0203.
Be A Keeper
Did you know you could live in a Lake Michigan lighthouse or spend weeks in a rustic lodge in one of Michigan's most awe-inspiring forests?
It's possible through Keeper Programs.
Mission Point Lighthouse, at the tip of Old Mission Peninsula, relies on interested volunteers to serve as lighthouse keepers. It's a unique opportunity to stay in the historic lighthouse and talk to visitors from around the world. Keepers play a key role in helping to keep this piece of Michigan history alive.
The keeper's quarters are well-equipped for a comfortable stay. There's free WiFi, cable TV, air conditioning, and a locked storage building for bikes or other equipment. Keepers provide their own bedding, pillows, towels, and food.
Keepers must be 18 or older. Children and pets are not allowed to stay at the lighthouse, but keepers are welcome to have friends or family visit after 5 pm, but overnight guests are not allowed.
Responsibilities aren't too tough, but keepers do need to be able to climb the 37 steps to the tower to spot clean the windows, sweep stairs, and vacuum daily. There's also light maintenance and housekeeping to keep keepers busy.
The normal schedule is Tuesday to Tuesday. Upon arrival, keepers will be trained and given a tour so everything is understood. Cost is $200 for a week or $370 for a two-week stay. Nearly every year, at least half of the keepers stay for two weeks. To learn more, visit www.missionpointlighthouse.com.
Just northeast of Grayling, Hartwick Pines State Park is looking for volunteer hosts this summer for the newly re-opened Memorial Building. Hosts will be allowed to camp free at the campground, while duties include leading tours and presenting programs. The schedule allows plenty of time to enjoy recreational activities on your own.
The host program runs May 27 to Oct. 31 and volunteers serve for at least one week up to one month. Duties include greeting visitors, helping with program setup and offering tours to visitors Thursday through Monday, 11 am to 4 pm. There's also a bit of light maintenance, like sweeping and dusting to perform. You might like to lead a program or activity based on your skills, such as photography or sketching.
Hosts should be in good health and be able to climb stairs to a second story. Day-long training, recommended for selected hosts, will take place on April 30. Each host will also receive orientation when they arrive.
Hosts must be 18 or older and provide their own camping gear, food, and personal items. They must be able to work at least five days a week, including weekends and holidays and pass a background check. To apply, complete the Hartwick Pines Memorial Building Host application form. For more information, contact Hillary Pine via email or call (989) 348-2537
Trending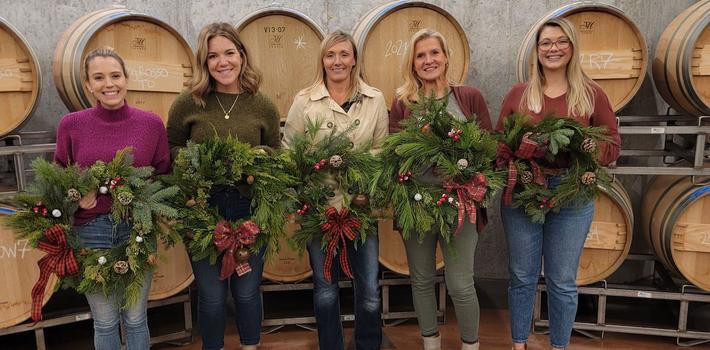 Wine & Wreaths at Mari
If you like wine and wreaths, you'll want to head to Mari Vineyards on Old Mission Peninsula. A 90-minute wreath-mak...
Read More >>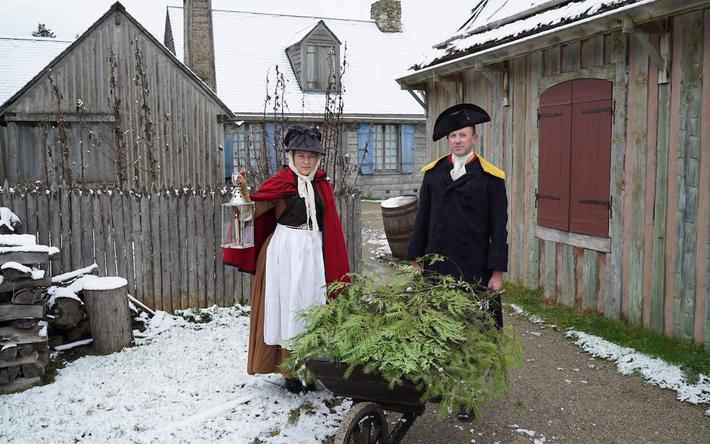 A Colonial Christmas
Christmas is coming to Colonial Michilimackinac in Mackinaw City on Dec. 9. Storytellers will bring to life the stories of...
Read More >>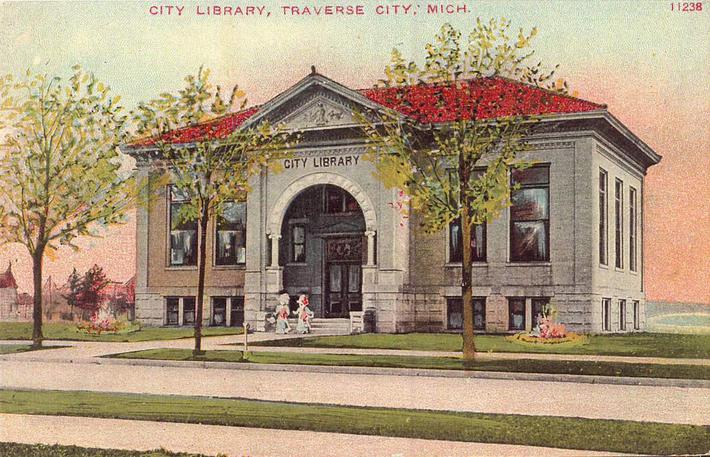 A Literary History of TADL
Next year, the Traverse Area District Library (TADL) will celebrate 155 years of lending books and knowledge in northern M...
Read More >>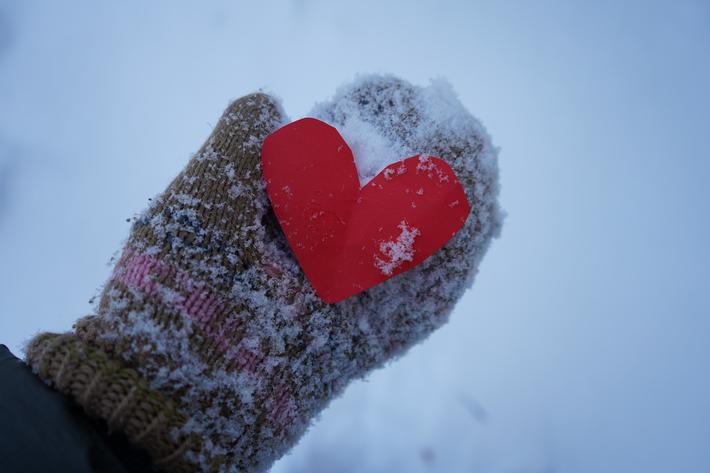 Merry Mittens
The Mitten Real Estate Group of Traverse City is helping make the season bright by kicking off their first Mitten Drive, w...
Read More >>