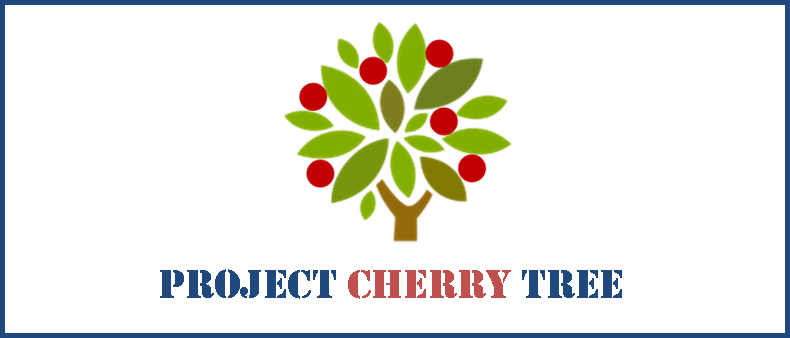 Bringing Service to Servicemen and Women
With the nearest VA center between five and eight hours' drive away, many veterans living Up North forgo the care and benefits they've earned. The Cherry Tree Project seeks to change that.
Steve Chowen's eyes light up, his voice rising as he describes challenges that America's military veterans face getting services they deserve, especially health care.
"We've got people driving right by five community hospitals to get downstate to be treated at a VA facility," he said. "It's just not right."
Since March, Chowen has served as executive director of the Cherry Tree Project, a non-profit organization devoted to supporting northern Michigan veterans through advocacy and outreach. The group is sort of a one-stop shop for veterans who want or need assistance is a variety areas.
"We collect data, coordinate, collaborate, assess public and private resources and build partnerships to improve access to healthcare, housing, jobs, education and burial services," explained Chowen, a former medevac helicopter pilot who retired after a 20-year Army career.
"Our intent is not to replace any organization that currently serves veterans, but rather enable, extend, and improve these services by addressing and solving challenges that veterans face. Through advocacy and outreach, we intend on ensuring that northern Michigan fulfills its tradition of service and commitment to all veterans and their families."
Project Cherry Tree, or PCT, covers a wide geographic swath across the northern Lower Peninsula and eastern U.P. The counties in its realm include Benzie, Grand Traverse, Antrim, Leelanau, Kalkaska, Oceana, Mason, Lake, Osceola, Clare, Gladwin, Arenac, Roscommon, Ogemaw, Iosco, Wexford, Missaukee, Manistee, Oscoda, Otsego, Crawford, Alcona, Alpena, Montmorency, Charlevoix, Presque Isle, Cheboygan, Emmet, Mackinac, Chippewa, and Luce.
According to 2017 PCT data, there are 66,952 veterans in its sprawling service region, but only 25,130 — that's only 37.5 percent — are enrolled with the Veterans Administration, meaning 62.5 percent of the area's veterans aren't getting benefits they have earned and might need, according to Chowen. "We want to flip those numbers around," he said.
To help do that, PCT launched a new website this month — projectcherrytree.org — and wants veterans to be aware of it.
Many veterans won't talk about their needs and their experiences unless it's with another vet who understands their background.
"Vet-to-vet often seems to be the best way to communicate with veterans," said Chowen. "If we can help more veterans get into the VA system, and they understand the process and their earned benefits, they can relay this information to other veterans that may need services. Connecting with another veteran 'in the know' can often be the step that gets another veteran to the benefits they've earned."
PCT launched in 2016 with a cadre of advisors and committee member, including high-ranking military members, hospital CEOs, U.S. senators, college presidents, business owners, community leaders, and politicians. In June, a series of recommendations came from a blue-ribbon panel convened by Congress. The Commission on Care was ordered to analyze VA operations and vets access to health care.
One of the report's recommendations is to have "community-based health care networks." It calls for creating a system of both VA clinics and private health care providers that allow vets to access a full range of treatment and care options in their own backyards. That's vital to northern Michigan veterans who average a 318-mile, five-hour trip to the nearest VA medical center in Saginaw, according to PCT data. Some vets living in the eastern U.P endure 500-mile trips that take eight hours.
"That's really grueling for the veterans, some of whom are World War II veterans in their 90s," said Chowen.
PCT is working with the VA and local health care officials to have those veterans treated locally, by established local hospitals and providers. "One of the major concerns is that hospitals and individual health care providers are reimbursed adequately and timely with the veteran not in the middle of the process," said Chowen. "We are working with our legislators to address these concerns as it will not work if the payment system is not fair and equitable."
Beyond the goal of expanding local health care options, PCT has other goals to improve the quality of life for veterans in northern Michigan. They seek to streamline and promote veteran educational resource, connect vets with jobs and job training, and establish a veterans cemetery in northern Michigan. Now there are only two VA cemeteries in the state available for burials, Great Lakes National Cemetery in Holly and Fort Custer National Cemetery near Battle Creek.
To learn more or get involved, call Chowen at (231) 252-4702 or schowen@projectcherrytree.org.
Trending
Very Busy Very Fast
This isn't going to be easy. President Joe Biden and his thin congressional majority are walking into troubled times both ...
Read More >>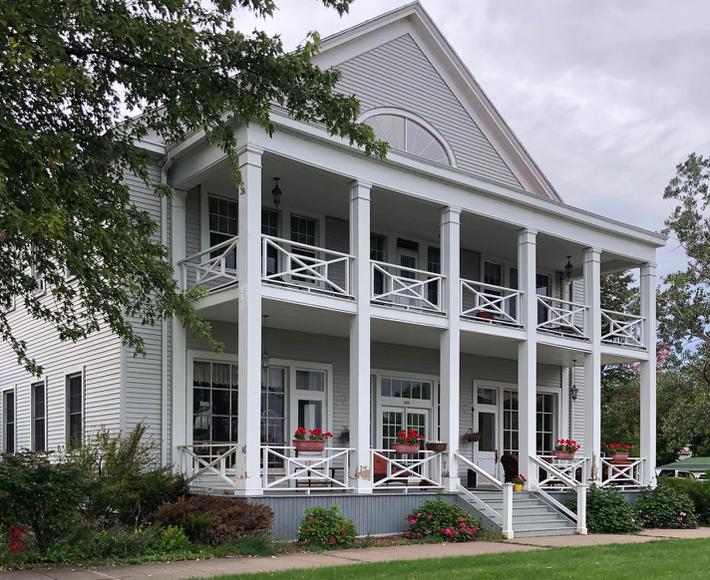 Thunder Bay Inn
Former playground to Henry Ford and part of a famous film and novel based on a real-life murder in the town, the courtroom...
Read More >>
Forty Acres' Spa Day Martini
Myriad methods of cocktail creation are on display at bars around the world. There are flaming drinks, compotes laden with...
Read More >>
He's Gone, Now What?
Wounded and fearful, America watched the 45th President leave the nation's capital. On a hastily arranged stage at a...
Read More >>
↑