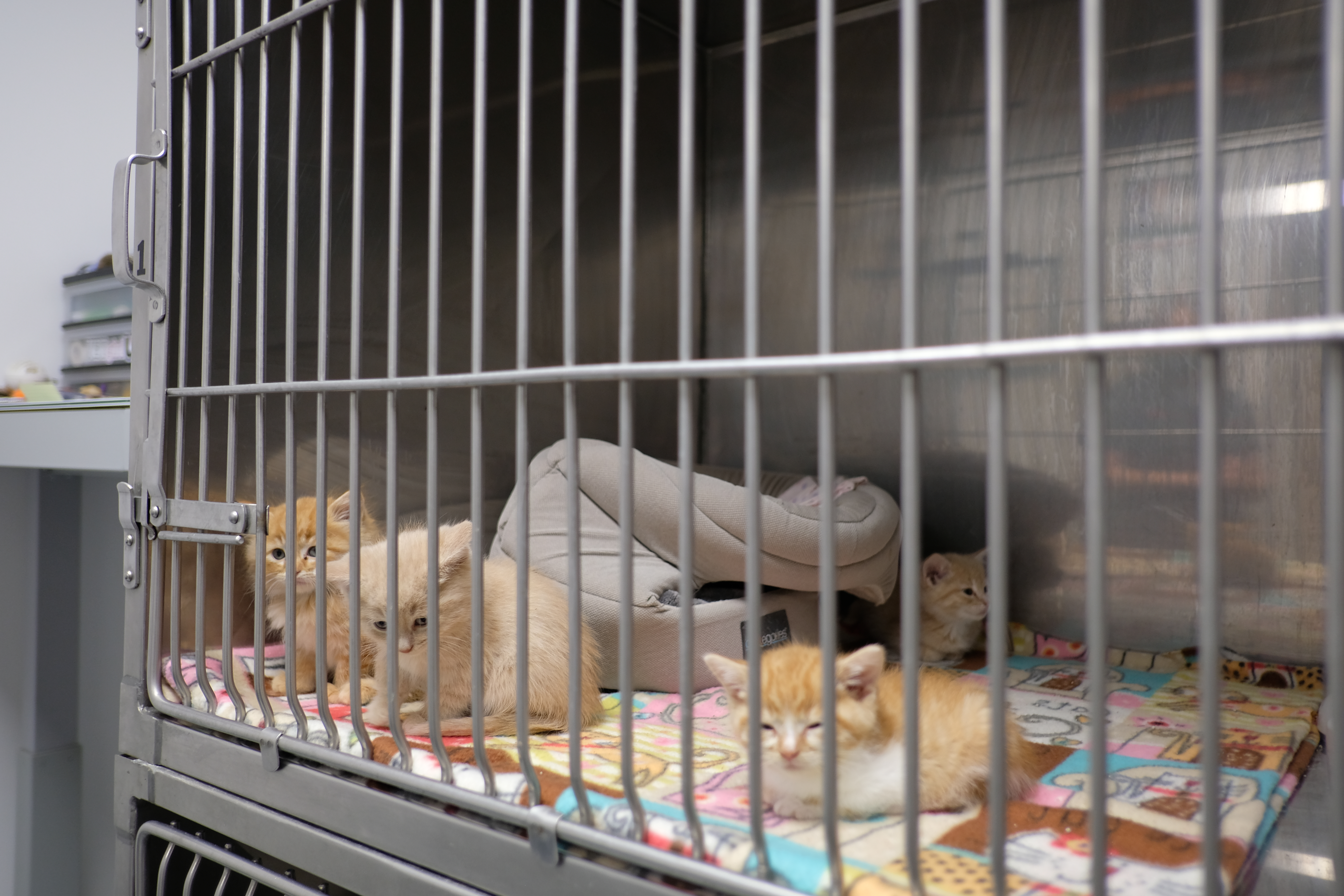 But What About the Animals?
How a very human pandemic is affecting another vulnerable population Up North
When the pandemic struck last March, Kim Skarritt and others in the dog rescue world, expected the number of instances of unwanted dogs would skyrocket. Instead, calls for new cases stopped.

"I think everybody in the rescue world was shocked," Skarritt said. "I just expected something completely different, and exactly the opposite happened — my phone stopped ringing."
It wasn't until lockdown restrictions were loosened and people started going back to work and spending more time out of the house that Skarritt's phones started ringing again.
Skarritt, who runs Silver Muzzle, which has recently transitioned from a sanctuary for aging dogs to a nonprofit that finds homes for dogs, said a more serious problem facing animal welfare organizations since the start of the pandemic is that donations have dried up, and organizations have had to scramble to survive.
A RUSH TO FOSTER CARE
The Little Traverse Bay Humane Society is a no-kill shelter, and when the pandemic struck, their cages filled with older dogs. They knew that the longer those dogs remained at the shelter, the less chance they had to find permanent homes.
"Initially, we were dealing with the issue of trying to place all of our animals into foster homes when the pandemic first hit," said Jessica Evans, communication and marketing coordinator at the shelter.
The goal was to have that done by mid-year. And then the pandemic hit. And that plan was put into overdrive.
"That obviously came to pass much more quickly," she said. "Actually, it worked out really well. People were very supportive, and we placed all of our animals in foster homes within a few days."
People can apply online to foster dogs or cats in their home. Staff look at the application to make sure the candidate is suitable. If they are, they attempt to determine which animal or animals would be a good fit for the person. Under the pandemic, this was all streamlined to happen remotely; it also seemed to become easier to find people willing to become foster caregivers for pets, Evans said.
"The one thing we do know is we did have a sense of urgency," Evans said of those first several days last March when the shelter had to close to the public. "When we did reach out. I think people were pretty empathetic with everything going on and they were willing to open up their homes."
Also, as many people saw their workplace shift to their home, the prospect of having a dog or a cat as a companion and a distraction became more appealing.
Evans said that although there are anecdotal stories from across the country of increased numbers of animal adoptions during the pandemic, and subsequent animal returns as people sobered to the reality of the responsibilities involved in taking care of a pet, that's not what she's seen in Petoskey.
In fact, she said in almost all of the foster cases from last spring, they've seen what they jokingly refer to in the shelter business as "foster failures," or instances where foster caregivers decide they want to make the arrangement permanent and then file paperwork to adopt.
"What we found was, a lot of these homes, they ended up falling in love with their foster animal, and then they ended up adopting, which is really the best scenario," Evans said. "We were really thrilled that some of these animals who have been here for a while found permanent homes."
Fostering allows people to ease into adopting, she said.
"It kind of takes the pressure off initially, like, 'Oh, I'm not necessarily adopting this animal,'" she said.
To date, none of those animals have been returned to the shelter.
DONATIONS DOWN, BUDGETS STRAINED
Recently, Little Traverse had a population of six dogs available for adoption. More dogs were expected to arrive that week. But these days, with so many people still at home, the dogs get placed into homes pretty quickly.
"When we do get animals in, they are adopted very quickly, we're finding," Evans said. "People are home more now than they have been ever, I would say."
Despite the robust business that's going on at Little Traverse and at shelters and animal placement nonprofits across the region, that doesn't mean that things have gotten easier in the cat and dog rescue world.
Across the board, the organizations say that donations have slowed to a trickle and they struggling to overcome this year's lack of revenue.
At Little Traverse, for instance, the shelter's finances have been traditionally propped up by the veterinarian, boarding and grooming services they offer. A lot of that business – especially the boarding business – has vanished.
"All of that revenue is down," Evans said. "That really limited the revenue that came in to go back to our shelter just for operations here."
Also, because of the pandemic, nonprofits like Little Traverse cannot hold fundraisers the way they would in a typical year.
Instead, they held a virtual fundraiser, but it was a far cry from the usual 400 people who show up to a warehouse for a silent auction and walking dinner.
"We definitely didn't rake in what we would have if it was in the traditional sense," Evans said. "Donations this year are more important than ever, really."
Meanwhile, as donations slowed, Evans said the shelter went ahead with the development of a pet food pantry, which had been planned from the beginning of the year.
Evans said they recognized that some pets would be able to remain at their homes if their struggling families had access to free pet food and kitty litter.
"We realized there was a definite need to have this in our community," Evans said.
So, despite the world seemingly falling apart earlier this year, they were able to convince some local businesses to donate supplies and the pantry was up and running during the pandemic, first as a delivery service, and later by appointment.
It operates on a "no-questions-asked" basis in Emmet County and at one location in Cheboygan County.
LITTERS AND LITTERS OF PUPPIES
In the early days of the pandemic, Hands to the Rescue in Traverse City found itself with an abundant supply of a hot commodity: puppies.
Eight or nine litters of them were put up for adoption between March and June.
"We adopted them all out under extreme circumstances," said Patti Goudey, co-founder of Hands. "We really had to make some adjustments for those adoptions."
Hands does not run a shelter and instead works as a network of foster homes where the dogs they offer up for adoption reside until a new family comes along. They used to run an event each Saturday at the Tractor Supply Co. in Grawn, where people could go into the store and meet the dogs, but that's been suspended.
"They don't want us in the store right now because we bring in too many people," Goudey said.
So, those litters of puppies — often a mix of hounds, pit bulls, beagle mixes, lab mixes, golden retrievers — had to be placed through online screening, followed by one-on-one interviews.
"We had one litter of eight puppies that were a golden retriever mix, and I think we ended up with almost 60 applications for those puppies," she said.
They whittled the list down through an application process and then set up appointments with one member of each family for an in-person interview and meeting between the person and the dog.
Sometimes it's difficult to place dogs for other reasons. They also had a litter of blue heeler puppies, Australian cattle dogs known for their energetic disposition.
"We had a lot of people who wanted them, but they were like, 'Oh, we don't really get any exercise,' or 'We don't have any other dogs,' or 'We've never owned a dog,'" Goudey said. "Some people get very, very upset when we tell them that we don't feel that that dog will fit into their home."
So far, the adoptions that have occurred through Hands since March have held up. Goudey is aware that in some cases folks have adopted pets during the pandemic and quickly realized that it was a mistake.
"Unfortunately, now that people are starting back to work full time and back to school, those dogs are now starting to be returned," Goudey said. "We're praying that we don't have that happen. … We are praying that they all stick and are in good loving homes."
Despite all of the successful adoptions, Goudey, echoed the concern over the loss of donations over the past six or seven months.
"We lost a lot of financial support," Goudey said. "People were not working so they stopped donating."
STRUGGLING IN NEW TIMES
Cherryland Humane Society experienced the same outpouring of support from the community as the pandemic settled in. They needed to remove as many dogs as they could from the facility's kennel, and they needed to place those dogs into foster homes.
The problem was that the shelter, when the pandemic hit, was completely at capacity. Heidi Yates, Cherryland's executive director, worried about how staff and volunteers would be able to take care of all the animals.
"It's not like it's just inventory sitting on the shelves. These are animals," Yates said.
Yates said she issued a plea on Facebook that explained the emergency faced by the shelter. She put out that call, she said, and people answered.
"In the beginning, when it first happened in March, the community was overwhelming with regards to fostering, our programming just went through the roof," Yates said. "Everyone was on full speed ahead and it just worked out wonderfully. I've never worked in a community where there's been so much support and it's such a blessing for the shelter."
Kelly Lemcool, who runs Kelly's Kritters, a kitten rescue in Grawn, said the pandemic made her job a lot more difficult. Her primary objective in placing a kitten is to make sure it goes to the right home, because too often kitten adoptions don't work out and the cats are abandoned, and they add to the feral cat problem around Traverse City.
For the first several months of the pandemic, Lemcool said she had to change the manner in which she placed animals.
"We were not allowed to have folks come in and meet with the pets and physically see them," Lemcool said. "We could send pictures."
Stilll, Lemcool knows the questions to ask to better the odds that a kitten finds a home suited for it, and vice versa.
"We don't want to put a cat out there and then have them, in three weeks or three months, come back and say, 'Oh, I've lost my job I can't care for this pet anymore,'" Lemcool said.
DOG SANCTUARY CLOSED
Meanwhile, Skarritt, of Silver Muzzle in Rapid City, is adjusting to a new life with a home that's not filled with dogs.
Skarritt was forced to close her dog sanctuary in September, though that was for personal health reasons and not related to the pandemic.
The responsibility of caring for 25 aged dogs was all-consuming and simply became too much. In fact, she said that because of the demands of running a dog sanctuary, her life was not disrupted much by the pandemic and the quarantine: She didn't go out to restaurants anyway. She wasn't ever able to travel.
So, having to close the sanctuary was bittersweet, she said.
"It was very difficult, because I worked really, really hard to put it all together six years ago," Skarritt said. "When you have a sanctuary, you have day-to-day responsibilities that just don't go away. It pretty much locks you down. You don't have a life of your own, per se."
Skarritt has shifted her focus on to finding homes for aging dogs, and she's placed all of the dogs she had into foster homes.
Trending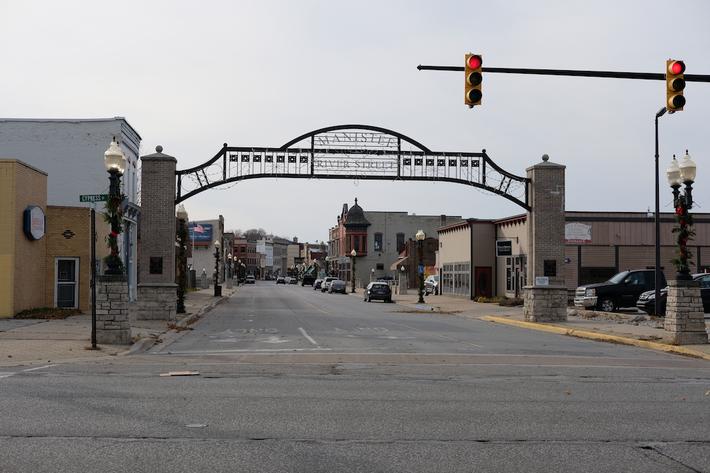 Transforming Manistee
The entrance to downtown Manistee, as it stands today, is drab. On each side of River Street for the first block, building...
Read More >>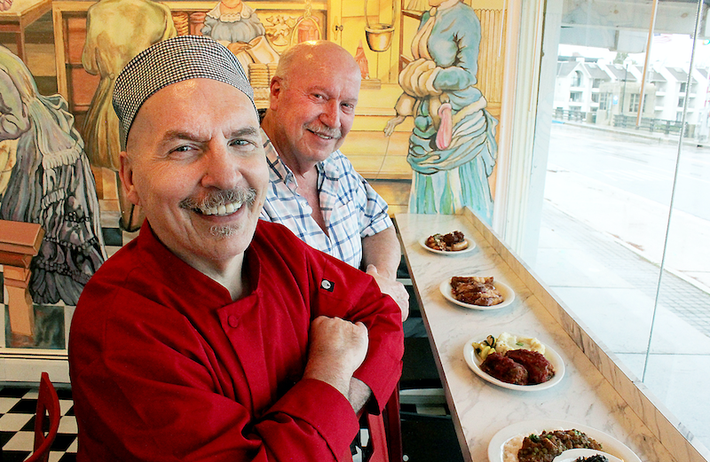 My Grandmother's Table
Gestures of love come in many forms. Gifting flowers, running errands for a sick loved one, wearing masks, or shoveling ou...
Read More >>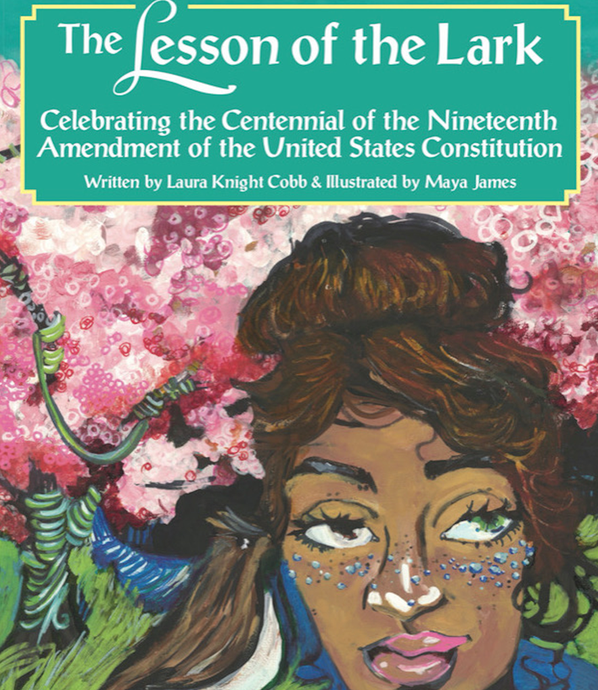 A Girl, a Bird, and a Gardener
An unlikely trio of characters from the pen of a local author has inspired a concert-length musical composition by the aut...
Read More >>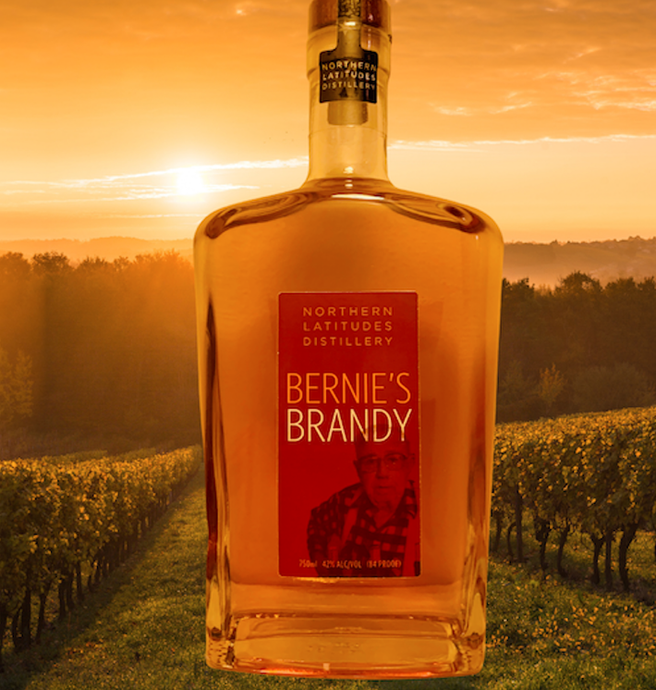 Northern Latitudes' Bernie's Brandy
The legendary spirit of Bernie Rink — aka The Godfather of Northern Michigan Wine — has been, you might say, b...
Read More >>
↑