Can't Make it to the Movies?
You can still watch some of the Film Fest's best
In its first 13 years, the Traverse City Film Festival has brought hundreds of films and filmmakers to northern Michigan. In anticipation of the 14th edition of the festival, arriving July 31 and running until Aug. 5, here are some greatest hits and unsung gems from festival past — all of which are available at the Traverse Area District Library. (Check out the awesome TCFF section in the library's Sight & Sound Department.) Don't live locally? You also can find these on popular online streaming services like Netflix, Hulu, and Amazon Prime.
Tiny Furniture (TCFF 2010)
Sometimes a film so overwhelms you with the originality of its voice, you simply can't turn away. Tiny Furniture was such a film, and Lena Dunham joined us in Traverse City to present her directorial debut about a struggling recent film school grad. And while following the success of Dunham's HBO television series, Girls, Tiny Furniture might seem much more familiar today, there was something so special at work that you can innately tell you'd be hearing a lot more from Dunham.
The Concert (TCFF 2010)
A pitch-perfect French dramedy about a great conductor for the USSR's Bolshoi Orchestra who was demoted to the position of janitor after hiring Jewish musicians. But opportunity comes knocking, and he stages an elaborate plan to get the old "band" back together for a triumphant concert in Paris. Touching, delightful, and satisfying, it's a winning crowd-pleaser.
Nashville (TCFF 2015)
The TCFF has done its share of retrospectives of many of film's top directors, but few were more powerful than this tribute to the late Robert Altman, whose storytelling poetry is at its peak in this panorama of human experience — one that feels as spectacularly alive today as it did over 40 years ago.
Meet the Patels (TCFF 2014)
There have been few more joyous experiences at the TCFF than Traverse City so wholeheartedly embracing as Meet the Patels. It's a real-life rom-com about a first-generation Indian-American man enlisting the help of his sweetly meddling, larger-than-life matchmaking parents on cross-country dating odyssey — as his sister comes along to document the whole thing. A laugh-out-loud delight from start to finish.
The Wolfpack (TCFF 2015)
The stranger-than-fiction story of the six Angulo brothers (a couple of which joined us here in TC), who lived their whole lives locked up by their overprotective father in a Manhattan housing project. Only the movies they watched and painstakingly recreated were their outlet, powerfully demonstrating the escapist power of the movies.
Give Up Tomorrow (TCFF 2011)
Flying under the radar, and narrowly missing out on the TCFF's Audience Award, Give Up Tomorrow in an incredibly gripping (and still unresolved) true crime story of a wrongfully accused man that exposed the unbelievable corruption of the Phillipines judicial system in a moving and deeply personal fashion.
Troubled Water (TCFF 2009) – One of the most memorable and profoundly moving Opening Nights in TCFF history, people who were there still speak about the film in hushed, reverent tones. It's an intense Norwegian drama that uses the differing perspectives of two people — a man getting his life back on track, and the mysterious woman from his past — to tell an unforgettable story of redemption and forgiveness.
Fruitvale Station (TCFF 2013)
If you want to understand how, in only a three-film span, director Ryan Coogler arrived at a film as important and epic and meaningful as Black Panther (playing at Open Space TCFF 2018), look no further than his stunning debut feature. It's based on the tragic true story of the slaying of 22-year-old Oscar Grant (played by Michael B. Jordan) by Bay Area transit police. It will stay with you forever.
Jesus Camp (TCFF 2006) – Hello Mudda, Hello Fadda, this is definitely NOT Camp Grenada. No, at "Kids on Fire" camp in North Dakota campers are trained to be soldiers in God's Army ,and this fascinating look at the camp's unnerving activities is from TCFF favorite director Heidi Ewing (One of Us, TCFF 2018) and must be seen to be believed.
The Intouchables (TCFF 2012) – The very definition of TCFF crowd-pleaser, consider this hit French comedy your on ramp to the film festival lifestyle. Not nearly as problematic as it sounds and completely heartwarming, it's the story of the unlikely friendship between a stuffy wheelchair-bound millionaire and his streetwise caretaker. If you think subtitled films aren't for you, give this one a shot.
Trending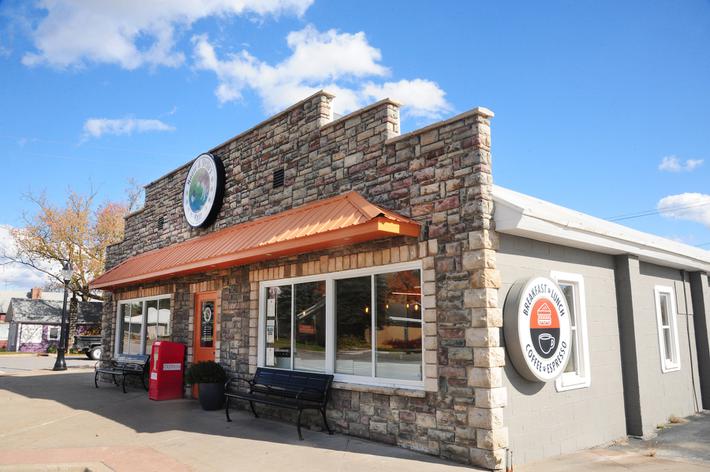 Kalkaska's Moose & Stella's
Dan Bloomquist and his wife, Evamarie, bought Breakfast & Burger Express in downtown Kalkaska at a great time: Decembe...
Read More >>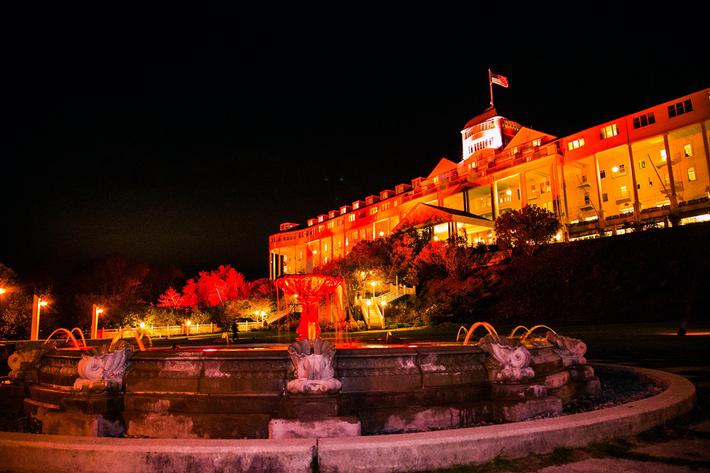 Halloween Rising
While the pandemic continues to impact lives and prevent mass gatherings, some Halloween events Up North, much like your a...
Read More >>
Hope and Vote
With mail-in voting well underway for many, and a trip to the polls just days away for many more, the gravity of the outco...
Read More >>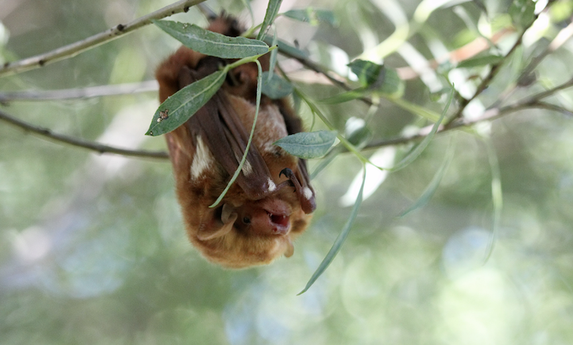 A Nightmare for Michigan Bats?
If you're seeing more decorative bats this Halloween than you saw of their live counterparts this summer, there&rsqu...
Read More >>
↑