Cars, Stars, and History at Sloan*Longway
Downstate Destination
Can't decide between a museum, a planetarium, or learning more about Michigan's automobile industry? No worries – you can enjoy all three at the triple-threat downstate destination that is Sloan*Longway in Flint by Kristi Kates
When the Sloan Museum, Longway Planetarium, and the Buick Automotive Gallery joined forces in 2004, the resulting fusion of the three fascinating facilities became what is now known as Sloan*Longway.
The result? A mix of science, history, and fun for the whole family.
PICK THE PLANETARIUM
Longway Planetarium is the largest public planetarium in Michigan, and has been up and running since 1958, with its most distinctive feature being its 52 ½-foot planetarium dome seating 129 guests.
The current roster of shows at Longway is an extensive one, with offerings for both adults and kids. "In My Backyard" features Nickelodeon's Fred Penner showcasing the features of nature for the smallest in your bunch, while "The Accidental Astronauts" follows characters Sy, Annie, and their dog Armstrong as they trek into space, also for the young folk.
"Skies Over Michigan" introduces astronomy fans of all ages to the many sky sights we can see right here in Michigan, including which stars, constellations, and planets are available for us to view in our little region of the planet.
"We Are Stars," narrated by actor Andy Serkis of the "Planet of the Apes" movies, explores the secrets of our origins, the evolution of the universe, and how molecules formed into life.
The two more artistic astronomical ventures of the planetarium are the seasonal "Ooky Spooky Light Show," featuring Halloween tunes set to a stunning, colorful program of lights and visuals; and "The Queen Light Show: From Mercury With Love," which features a specialty light show for the adults set to the music of Queen, including the band's hits "Bohemian Rhapsody" and "Another One Bites the Dust."
Top Tip: The planetarium shows aren't all there are to do at Longway! Be sure to check out opportunities to participate in Yoga Under the Stars, the intriguing Mural of Hidden Objects, and the Hubble Sky Screen, where you can get a peek into what the Hubble Space Telescope sees.

SEE THE SLOAN
While many people know much of the history of Detroit proper, Flint has its own tumultuous backstory.
Learn more about Flint's regional past in the "Flint and the American Dream" exhibit, chock-full of insight as to how people dreamed, worked, survived, and thrived as the auto industry expanded across the lower corner of southeast Michigan.
"Collecting Flint From A-Z" features a whopping 400,000 artifacts that have been collected at the museum to share insights as to how life was lived back throughout history, and what a collection it is. Categorized from A to Z, you'll be able to check out everything from the way people lived, including vintage furniture, knives, kitchen goods, clothing, and lighting – to the way they worked, including business equipment, journalism tools, radio and television gear, and U.S. Army supplies.
Everything in between is also on display, from miniatures and musical instruments to "perambulators, parasols and pipes."
Additional exhibits at the Sloan feature hands-on science activities, which add a fun, unexpected twist to this eclectic downstate museum.
And coming in January through May 2018 you'll find "Be the Astronaut," where you can experience the challenge of spaceflight in videogame-style simulations that will take you out to "orbit" Earth, the moon, Mars, Jupiter, and Ceres at the direction of your fellow virtual crew members.
Top Tip: "Celebrating the Sit-Down Strike" is a smaller exhibit at the Sloan, but don't miss it – it's an absorbing look into one of the most significant auto industry strikes in American labor history, which took place in 1936 when the workers sat down inside the factory to demand better pay, shorter hours, and a range of workers' rights.
GET TO THE GALLERY
The Buick Automotive Gallery exhibit space at Sloan*Longway is the perfect rest stop for car fans of all stripes, whether you like racing vehicles or the vintage automobiles of ordinary living back in the day.
The neat thing about this gallery is how compact it is: Instead of feeling like you're in a showroom, the ambiance is that of a car collector's pristine garage, where everything is kept in top-notch condition. This difference? You're allowed to walk right up to the cars to get a much closer look (but don't touch, please.)
The current featured exhibit at the gallery is "Proof of Concept," a captivating showcase of how conceptual vehicles are brought from idea to test run by designers and engineers, combining the way the cars look and how they function to showcase new vehicles that were often far ahead of their time.
The exhibit includes five GM "dream cars" in both their experimental form and the actual production models, like the 1953 Buick Skylark.
Top Tip: If you want to dig even deeper into history, both automotive and otherwise, the gallery is also home to the Perry Archives (by appointment only), where you can access a vast repository of Flint and Genesee County-related photographs, records, and objects covering more than 150 years of history in all, including press materials, car manuals, and photos from the Buick Motor Company's 1902-1999 workings.
Sloan*Longway includes the Sloan Museum, (810) 237-3450, 1221 E. Kearsley Street; the Longway Planetarium (810) 237-3400, 1310 E. Kearsley Street; and the Buick Gallery (810) 237-3440, 303 Walnut Street. All locations are in Flint. Fall/winter hours: Mon.-Sat., 10am-5pm; Sunday, 12pm-5pm. Visit sloanlongway.org for tickets and more information.
Trending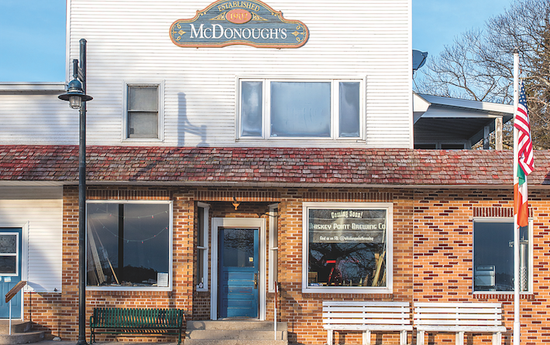 Welcome to Michigan's Most Remote Brewery
After years of planning and honing his beer-making skills, this spring, Patrick McGinnity plans to open Beaver Island's first microbrewery. Opening a craft brewery is challenging. Opening one on a remote island in Lake Michigan that's either a 15-minute plane ride or a two-and-a-half-hour ferry ride from ...
Read More >>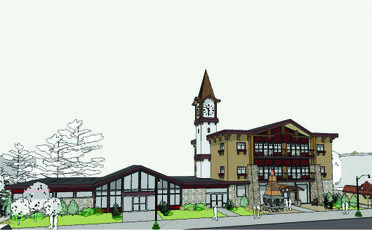 Gaylord: A boomtown Up North
Gaylord native Gary Scott had moved to Indiana, where he and some partners started a business to invest in distressed properties. He was talking to a banker in Detroit about real estate in Bloomington when he asked what kind of deals might be available in northern Michigan. ...
Read More >>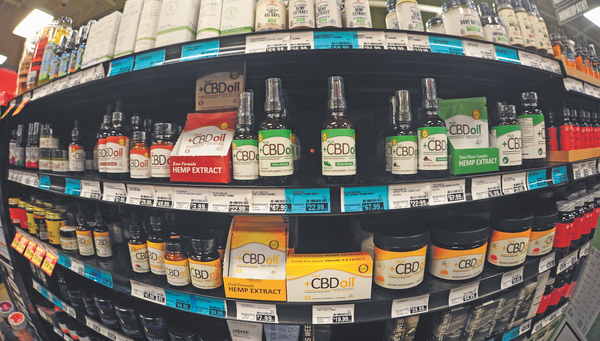 CBD Laws: Dazed and Confused
The sign outside of Family Video in Kalkaska lets drivers know the store has more than just movies. The sign reads: "CBD PRODUCTS NOW AVAILABLE HERE! CHECK IT OUT." CBD is short for cannabidiol, a kind of chemical compound that occurs naturally in hemp and marijuana plants, but does ...
Read More >>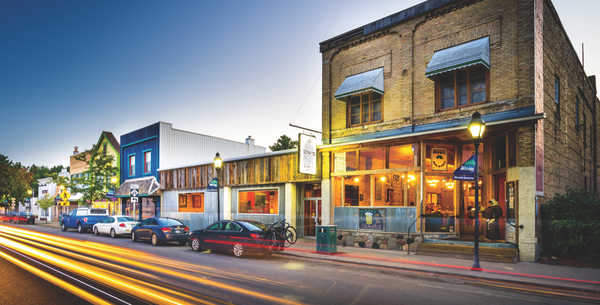 Small Up North Towns on the Rise
Spotlight on Bellaire (pictured)Seems Traverse City isn't the only place in the region making those "Best of" lists. The Antrim County hamlet of Bellaire was recently named to the list of Best Lakeside Towns in the U.S. by Country Living Magazine, alongside the likes of Vergennes, Vermont, Greenville, ...
Read More >>
↑