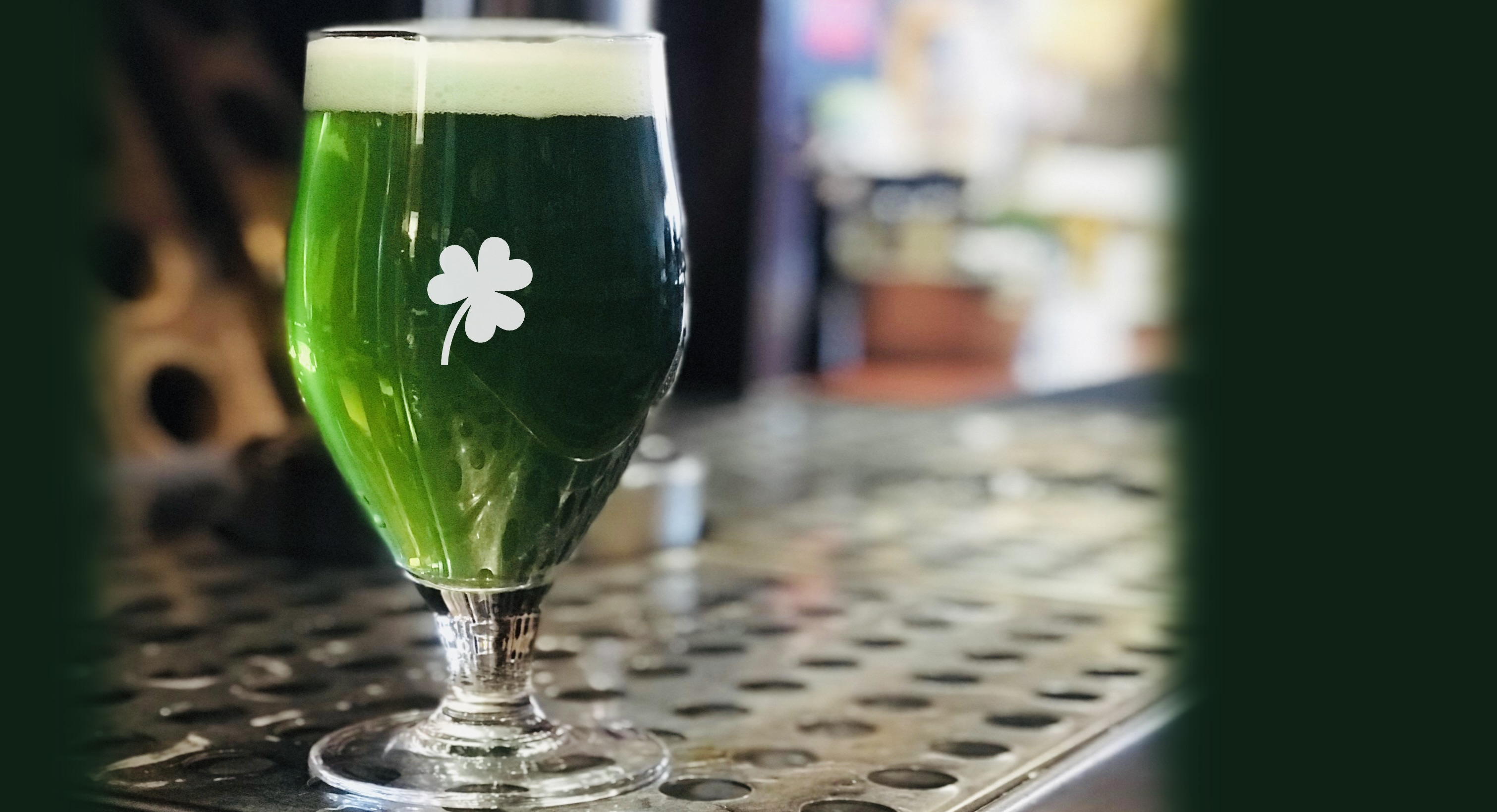 Celebrate the Wearin' of the Green: St. Patty's Events Across the North
Welcome to the magical time of the year where St. Patrick's Day, Mardi Gras, and spring all come together to create a flurry of events around northern Michigan. Whether you're seeking green beer, green beads, or the return of greener grasses, we've pulled together 10 events to pack your social calendar this weekend.
THURSDAY, MARCH 17
1. It's pub crawl time! The Rocking Thirsty-Union Pub Crawl starts at 1pm, and attendees will bop back and forth between Thirsty Fish and Union Street Station for 12 hours of fun. Four musical acts—Timebombs, Rolling Dirty, Stonehengz, and Soulpatch—keep attendees entertained at each stop as the libations flow until 1:00am.
3. Just down the road, The Parlor will help you get your jig on with specials on Jameson, Guinness, and Baileys and tunes from the Old Mission Fiddle Vine. Led by fiddler Michael Markley, the band offers traditional Irish music with country, bluegrass, and cajun influences. (And if one show isn't enough, catch the Old Mission Fiddle Vine again at the Music House on Saturday!)
3. If you're searching for classic Irish revelry in downtown Traverse City, Kilkenny's Irish Public House will feature music throughout St. Patrick's Day, much of it with an Irish brogue. The corned beef reuben and Gaelic egg rolls are always on the menu, but tonight's the night to order double.
4. Frankfort's Stormcloud Brewing Company is rolling out the green carpet with an Irish-inspired feast at the pub. Those who need their green beer fix will find a verdant version of the Birdwalker Blonde on tap, a light-bodied and lightly hopped Belgian. An Irish music show from Ben Traverse and Josh Holcomb closes out the night from 8-10pm.
5. For more music and drinks inspired by the Emerald Isle, don't miss the celebration at Lake Ann Brewing Co. Lake Ann will host the Jameson Brothers in their heated outdoor tent alongside a great brew and a meal of corned beef and cabbage from nearby Stone Oven restaurant.
6. Have you caught a show at Encore 201 yet? TC's newest entertainment space, located at 201 E. Front St. (above Sparks BBQ), is hosting a night of live music and dancing featuring acoustic classic rock trio Project Six from 9-11pm. Tickets are $5 at MyNorth.com.
SATURDAY & SUNDAY, MARCH 19-20
7. Ready to get your crazy on? Or celebrate St. Patrick's Day? At Boyne Mountain in Boyne Falls, they are one and the same. Boyne Mountain Carnival Weekend combines aspects of Mardi Gras and St. Patrick's Day to create an event that locals refer to as "Krazy Daze." (Note: this is a 21+ party—not for the kiddos!)
More properly dubbed "Carnival Weekend," the two-day celebration offers revelers a bevy of events from which to choose. On Saturday, there's the Spring-a-licious Snow Beach Party with inflatable lounge and lawn games at the Mountain Express Base Area. Later that day, don't miss the costume party at the Snow Beach Stage, where there will be music all day long from bands and DJs. That night, check out the Après Ski Party at the Back Forty Biergarten.
Sunday the fun continues with the infamous Slush Cup at the base of North McLouth. The Last Man Standing Brunch & Bloody Mary Bar runs from 10-1 at Stein Eriksen's and The Alpen Hut. And of course there's skiing, snowboarding, ziplining, and more all weekend long.
8. Turns out Krazy Daze is just the tip of the mountain. Head to Crystal Mountain for its annual Celts and Kayaks event. Look for leprechauns on the slopes and the fun of the kayak race down Cheers to Lou. Its own Slush Cup is sure to provide chills and spills, with music, a scavenger hunt, and a pot of gold challenge.
9. If you don't mind a wee bit of travel, head to Ludington for a full day of fun. "A Wee Bit Late St. Patrick's Celebration" on Saturday includes an Irish jog 5K and 10K, Kegs & Eggs breakfast, Follow the Rainbow scavenger hunt, a Shamrock Parade, Pied Piper Pub Crawl, and lots of live music. For specifics, go to downtownludington.org/stpatricksday.
10. Last but not least, while not quite a St. Patty's celebration, great drinks are still involved at the ever-popular Slush Cup at the Highlands in Harbor Springs. You'll find skiers braving the pond at the bottom of the hill with wine slushies from Brys Estate as the themed beverage. That's just one of the wineries participating in the wine tasting event on Saturday, along with Verterra Winery, Mackinaw Trail Winery & Brewery, Left Foot Charley, and WaterFire Vineyards.
Trending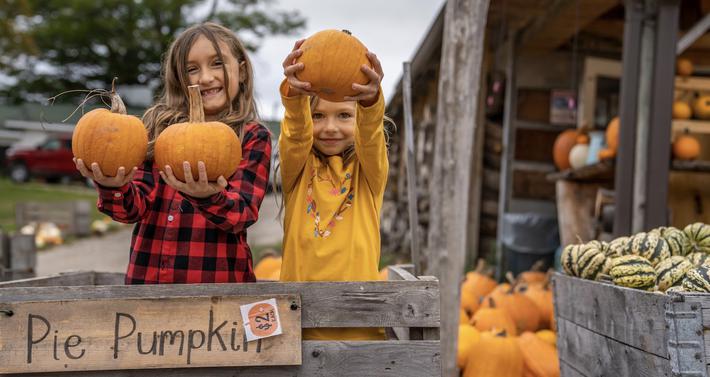 Seven Fall Festivals and Celebrations Around the North
If you ask us, it's impossible to beat the beauty of fall in northern Michigan. Vibrant-hued trees, glowing sunsets,...
Read More >>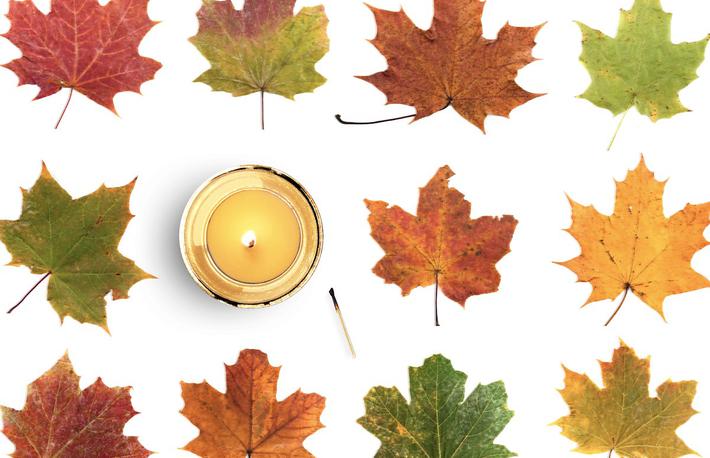 All the Scents of Fall
With the equinox behind us, it's time to go all in on autumn. Traverse City Candle Co. has done just that with their...
Read More >>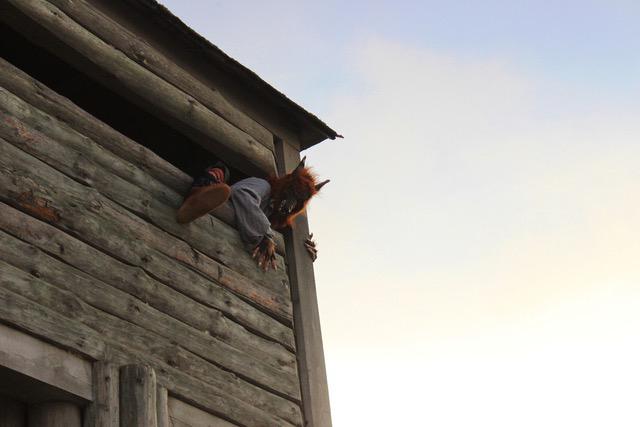 A Night at Fort Fright
This is not your typical haunted house or trail! Make your way through Fort Fright, an 18th-century fort and fur trading v...
Read More >>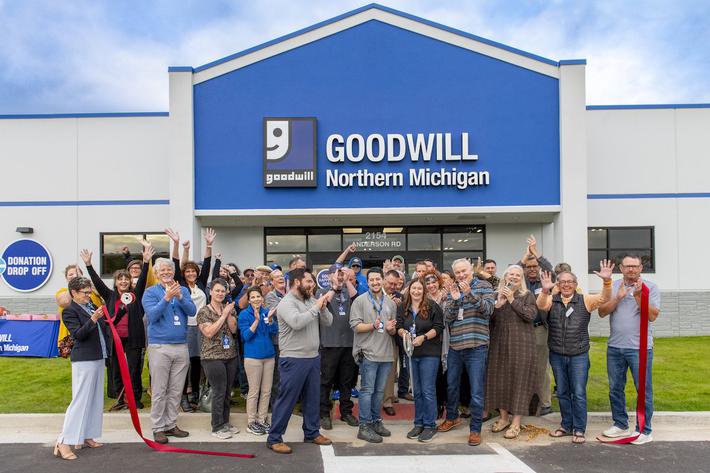 Goodwill Gets New Digs in Petoskey
This past week, Goodwill Northern Michigan opened a new Goodwill store in Petoskey at 2154 Anderson Rd., which replaces th...
Read More >>