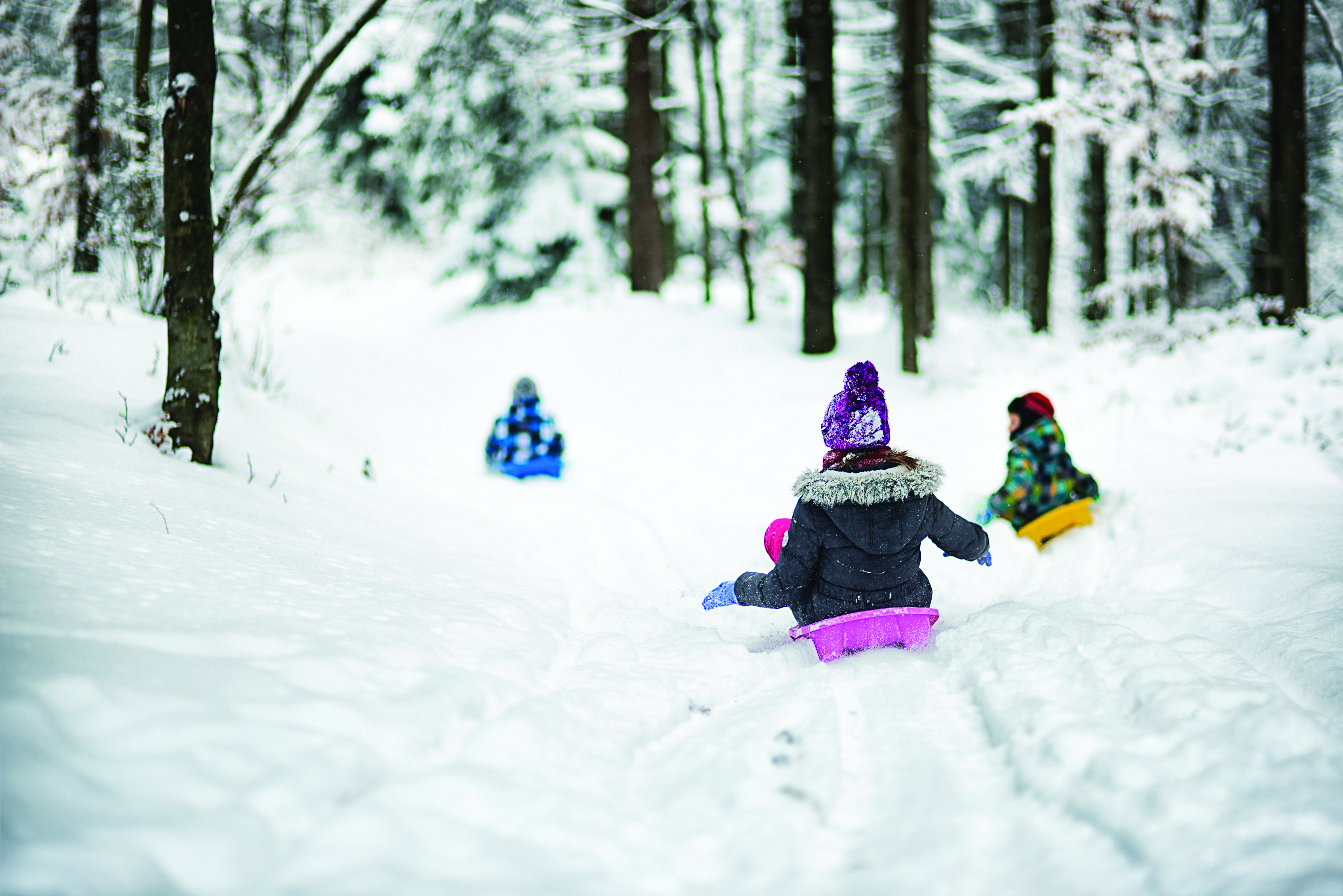 Welcome to Kid City
How does the "great family vacation" label fare for a waterside wonderland in winter?
Jan. 26, 2019
Last July, NBC's TODAY Show — awed by Charlevoix's beautiful beaches, bike and hike trails, and overall sunny disposition — named the city one of the best places to go with kids. Northern Express puts it to the test … in the dead of winter.

There's something about Charlevoix that gives you all the feels. There's the obvious point: It's beautiful, enchanting even — especially as you watch the rise and fall of a real live drawbridge while the channel below merges Lake Michigan with Round Lake. But spend a little time here, and you'll see that Charlevoix is more than just a pretty face. Even as the lake-effect snow and icy winds blow off the big water, this lakeside city hums with a warm vibe of timeless charm and offers up affordable fun, delicious food, and views that will delight kids of all ages. No matter what the season, this northern Michigan gem has earned its family-travel accolades. Here's what to do with your crew in Charlevoix this winter:

PLAY
Mount McSauba
Situated behind dunes that crest Lake Michigan's shoreline, Mount McSauba is Charlevoix's winter recreational jewel — and one that offers a full day of fun for a steal. Start with its lighted ski hill: ten runs operated by tow ropes, plus a terrain park for the trickster in your group. Lift tickets are under $20 making this about the most affordable day of family skiing imaginable. Private/group lessons plus equipment rental are available. Bonus: If you make it to the highest point, a stunning panoramic view of the lake awaits you.

If downhill skiing isn't your thing, no worries. Mount McSauba has plenty more to offer, including Friday night candlelit hikes from 5pm to 8pm through the end of February. These self-paced hikes or snowshoe treks end at a toasty, roaring fire and cups of hot chocolate. McSauba also offers a skating rink (skates rent for just $1!), lighted sledding hill, and trail system for hiking, snowshoeing and cross-country skiing at your leisure. www.cityofcharlevoix.org/331/Mt-McSauba


Charlevoix's Groundhog Shadow Fest
Check out Charlevoix as its residents come together to embrace the winter months at this year's Shadow Fest, taking place Feb. 1–2. The event kicks off at the waterside Weathervane Restaurant, with a pancake breakfast, then launches into a slew of kid-friendly festivities: free showings of Peter Rabbit and Groundhog Day at the Charlevoix Cinema, and child-centered activities at the Circle of Arts Building. There will be a beer tent (because grown-ups need fun, too), live music, horse-drawn wagon rides, trivia, and more. For up to date info check out www.charlevoixshadowfest.com.

Mushroom House Tours
It's impossible to spend any time in Charlevoix without noticing the uniquely charming "mushroom houses" scattered among the city streets. These "hobbit houses," designed by the 1950's architect Earl Young, tend to be a big hit with middle and high school kids who fell in love with J.R.R. Tolkien books or its The Lord of the Ringsfilm franchise. Seeing the houses doesn't have to feel like a trek to middle earth, though; even in winter, Mushroom House Tours offers GEM car rides to see them. Owner Edith Pairs' stocks the cars with cozy blankets, thermoses of hot cocoa are welcome, and GEM drivers share insider stories galore about these architectural anomalies. Tours are tailored to be kid- and teen- friendly and are available seven days a week in the winter months — just by appointment only (one day notice is preferred). Tickets: $18/ per person. www.mushroomhousetours.com.

Castle Farms
No doubt you and your kids have heard about Castle Farms, but did you know self-guided or guided tours are available through the 1918-built castle and grounds every day, year-round? Explore the various halls and impressive architecture, as your family takes a step back in time to discover the captivating story behind this northern castle. Don't forget to check out the World War I Museum while you're there. Castle Farms is open daily from 10am–4pm during the winter season. (If you plan to visit during the summer months, younger kiddos can explore the largest outdoor model train track in Michigan andget their wiggles out by running through the castle's hedge maze.) www.castlefarms.com

Charlevoix Cultural Corridor
Round out your stay in Charlevoix with a visit the city's "cultural corridor." Located right in the heart of this well-rounded city, you will find the Charlevoix Circle of Arts building, the beautiful Charlevoix Public Library, as well as the Charlevoix Historical Society Museum. Throughout the winter months the Circle of Arts is exhibiting the Molsen Collection of Children's Book Illustrations, showcasing more than 80 original children's illustrations from noteworthy artists. The newly renovated public library is also a spot worth visiting. Located in a beautiful historic building with a decked-out children's area (complete with a pirate ship!) there is something for everyone to explore. www.charlevoixcircle.com/cultural-corridor.html

EAT
For a small town, Charlevoix packs in its share of good eats! You're bound to work up an appetite scoping the scene so here are a few family friendly spots to fill everyone's bellies:

Bridge Street Tap Room
Talk about a room with a view! Bridge Street Tap Room overlooks the beautiful Round Lake, boasts a menu full of craft brews and cocktails, a separate kid's menu, and drool-worthy share options. (Hint: try the smoked brisket nachos. www.bridgestreettaproom.com

The Cantina
Tucked away in Van Pelt Alley sits The Cantina, and trust us, amigos — you're gonna want to check it out! A variety of tacos with creative flavor twists, mouthwatering street corn, homemade chips and guac, and — perfect for parents of wee ones — outstanding margaritas and kids menu. Open every day but Monday. www.charlevoix-cantina.com

Harwood Gold
Support a local family of syrup farmers and check out this eye-catching establishment. This café offers up delicious homemade pasties, soups, salads, wraps, smoothies, and more! There is also a full espresso bar to assure that you can keep rocking long after lunch! www.harwoodgold.com

STAY
Edgewater Inn
Located in the heart of downtown, these independently owned condo rentals offer low off-season rates, multiple bedrooms, and an indoor pool and hot tub. An on-site restaurant with delicious fare, views of Round Lake, and an expansive craft cocktail menu make this spot a win for everyone. www.edgewater-charlevoix.com, (231)-547-6044

The Weathervane Terrace Inn and Suites
Just steps from the beach, Staffords Weathervane Restaurant, and all that downtown has to offer is The Weathervane Terrace Inn and Suites. This Earl Young hotel is truly one of a kind and offers standard rooms as well as more spacious family suites with jacuzzi tubs and fireplaces. www.weathervane-chx.com, (231)-547-9955


Trending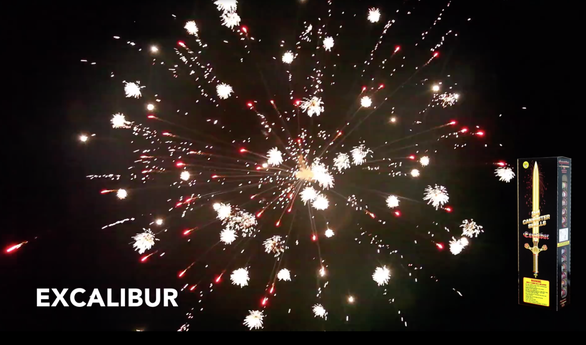 Big Boom Time for Home Fireworks
With social distancing sidelining most of the region's large fireworks shows, many enthusiasts are turning to their ...
Read More >>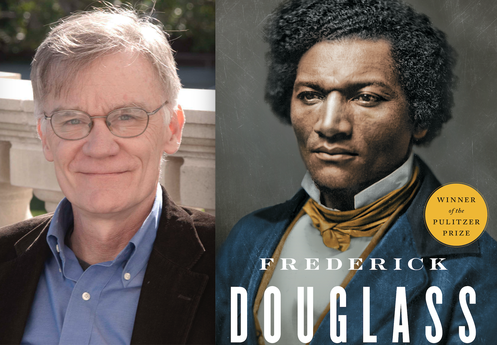 Required July 4 Reading: "Frederick Douglass: Prophet of Freedom"
Pulitzer Prize-winner David W. Blight will be the featured guest at the National Writers Series' online event 7pm Ju...
Read More >>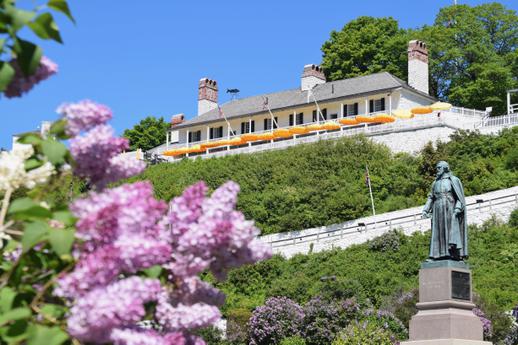 Mackinac Island, After the Shutdown
Mackinac Island — the four-square-mile spot Condé Nast readers named one of the best islands in the U.S. and ...
Read More >>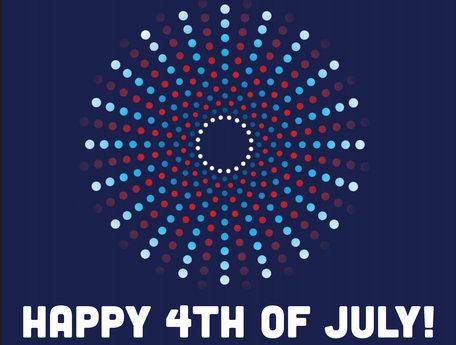 Events Around the North
As the COVID-19 pandemic forestalls festivals and large-scale gatherings, traditional Independence Day festivities have be...
Read More >>
↑