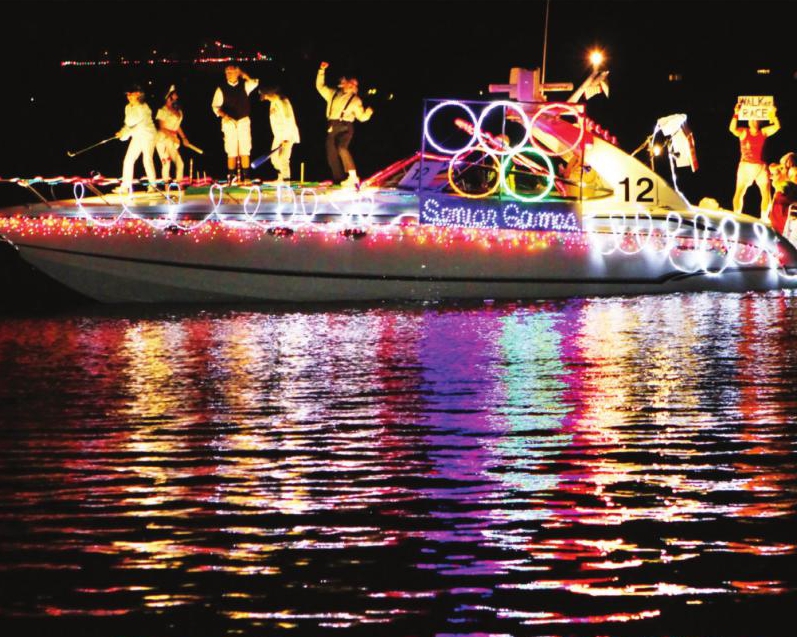 Charlevoix's Vibrant Venetian Fest Returns
The third week in July is Charlevoix's big summer moment in the spotlight. It's Venetian Festival time, when the waters are lined with boats, the streets are lined with happy shoppers, and, as the local saying goes, there's only one thing missing: an admission fee. General attendance, live music, parades, kids' activities, outdoor movies, and fireworks are all free, which means more fun for you — and less out of your pocket. Here's what Venetian has to offer for 2017.
PARADE POWER
For the 87-year-strong Venetian Festival, the parades are always a highlight. That's right, we said parades, plural. There are two at this fest: one by land and one by water. The land version, for which this year's theme is Gods of the Sea, starts at 11am on July 22nd on Bridge Street and will feature floats, marching bands, quirky guest appearances, and a visit from the Venetian Festival Queen. The water parade happens on the same day and follows the same theme but offers a different visual entirely; it begins after evening arrives, at dusk, prior to the fireworks. Each boat adorns itself with a glimmering plethora of lights, which turns Round Lake into a mystical Venetian fantasyland.
BRIDGE STREET
Bridge Street, Charlevoix's main road through downtown, gets its own dedicated day at Venetian Festival called The Bridge Street Experience, turning the neighborhood into a festive occasion reminiscent of a much bigger city. A streetwise basketball tournament kicks off at 9am, and that's only the start of the day's Bridge Street activities, which include a performance from the Ragamuffins Theater Company and the Plymouth Fife and Drum Corps, plus an overload of great art — a sand art station, a giant art mural, and impressive sidewalk chalk art — throughout the downtown area.
SPORT-O-RAMA!
Whether you're the sporty type yourself, or just like to cheer others on, you'll find plenty to occupy yourself in Charlevoix, starting with the Venetian Shoes horseshoe tourney on July 15 at Ferry Beach. Additional tournaments include volleyball, corn hole, basketball, swimming, disc golf, soccer, and two sailing regattas — one for all and one just for youth — plus a trio of running races July 21–22 for those fleet of feet.
SUPER SOUNDS
Venetian Rhythms is the festival's free concert lineup, which this year includes another eclectic schedule of acts in many different genres. Some regional acts you might recognize include Charlie's Root Fusion (July 18), Miriam Pico (July 18), David Cisco (July 19), Tom Zipp (July 20), The Up North Big Band (July 21), and The Ragbirds (July 22). This summer's bigger-name headlining acts are The Roots Vibrations reggae band (July 15), classic '80s rockers Loverboy, with local opening act Galactic Sherpas (July 19), and Nashville country outfit and The Voice finalists The Swon Brothers (July 20.)
COOL CARNIVAL
What's a festival without a carnival? Not festive enough! That's why Venetian Fest brings in the Arnold Carnival Wednesday (July 19) through Saturday (July 22) for loads of rides, games, and other amusements. Snag a carnival armband (starting at $17), and you can get your fill of rides and games all day. In addition to the carnival itself, you also can head over to East Park on July 18 (1:30pm–4pm) for Castle Farms' Garden Games (all free, all ages), which include croquet, bocce ball, castle bean bag toss, corn hole toss, and a self-propelled wooden train.

The 2017 Charlevoix Venetian Festival will take place July 15–22. For more information and a complete schedule of events, visit venetianfestival.com.
Trending
Moving Dirt And Stone
This year is taking a toll on me. I'm more sluggish. It's harder to get out of bed each morning. I have muscle pain that I...
Read More >>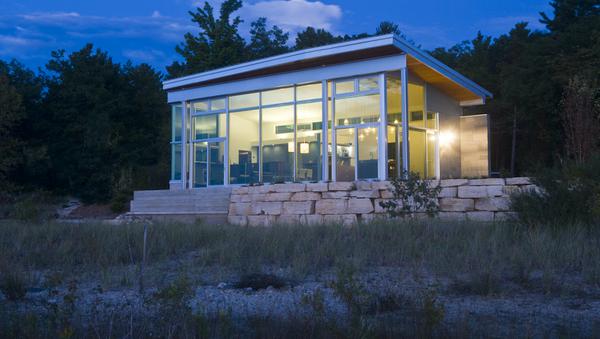 Northern Michigan Modern
From rustic log cabins to Victorian-style homes all the way to more traditional suburban-like developments, northern Michi...
Read More >>
Warts And All
Project 1619, a product of New York Times Magazine writers, is a potential public school curriculum that attempts to redef...
Read More >>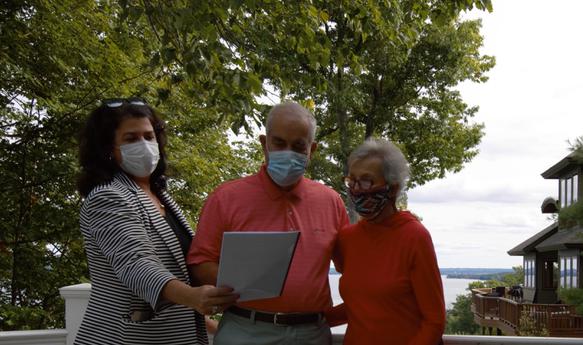 Pandemic Brings Even More Heat To A White-Hot Real Estate Market
There's a mad dash going on in real estate: companies bailing on their massive corporate office buildings, families ...
Read More >>
↑