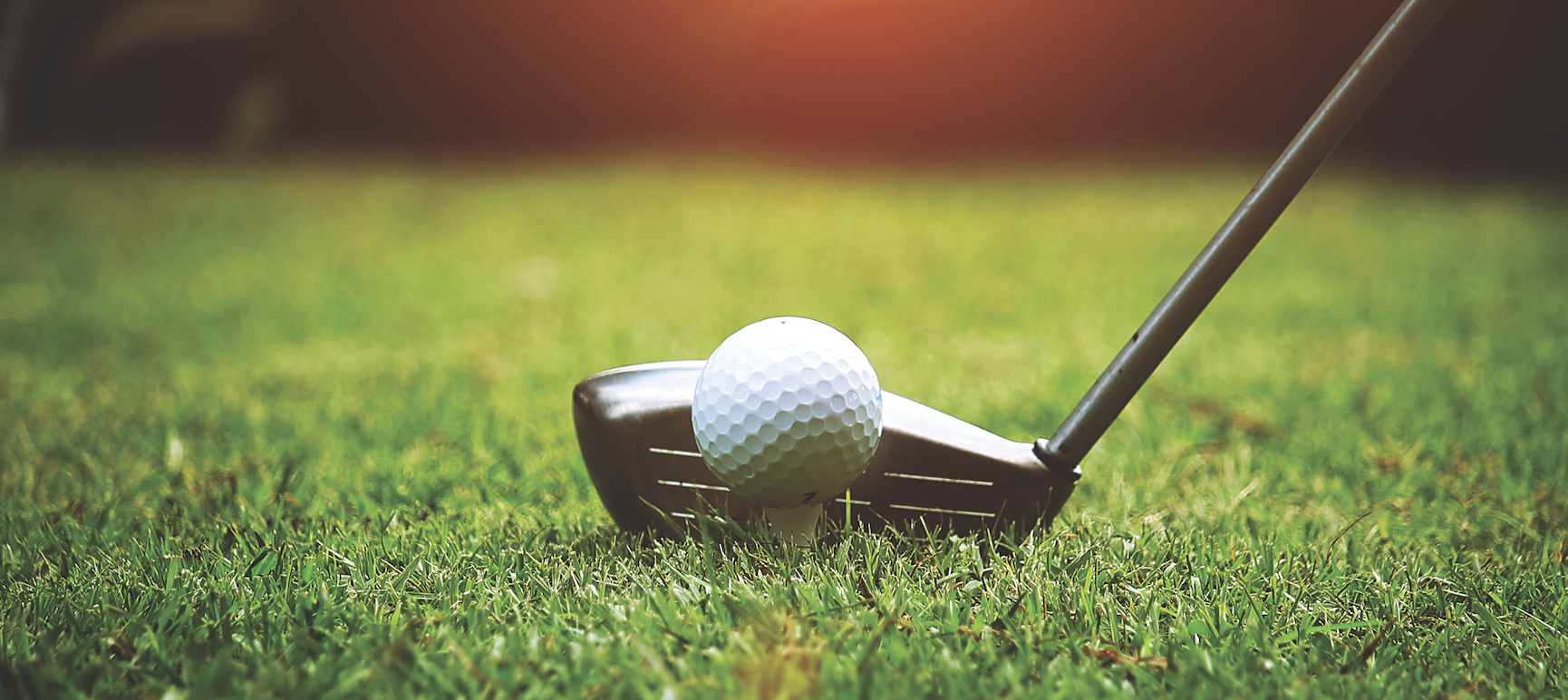 Chasing the Elusive Hole In One
The men, women, kids, and Up North courses who've had that single-stroke magic
By Al Parker | July 14, 2018
Frank Sinatra, Justin Timberlake, and Smokey Robinson all did it.
So did Gerald Ford, Dwight Eisenhower, and Richard Nixon, who was so excited by it that he called it "the greatest thrill of his life."
Yeah, nailing golf's Holy Grail, a hole in one, is special and rare, right?
Well, maybe not.
After all, Manistee native Scott MacGregor has done it seven times.
"It's luck," said MacGregor, 71, who now divides his time between Michigan and Florida. He recorded four of his aces at Verona Hills Golf Course in the Thumb area and three others at courses in central Florida.

"A guy could play five or six days a week and never get one. It's luck. Two of mine, I didn't even see the ball go in. There's a lot of luck to it."
Luck or skill, there's no denying that a hole in one is special. After all, it's the very best a golfer can do on any particular hole. But by some estimates, there are as many as 150,000 aces recorded in the U.S. each year.
"We have 70 to 90 of them a year," said Kevin McKinley, Director of Golf at Treetops Resort near Gaylord. "It's not uncommon to have two of them in a day."
How about two in a day by the same golfer?
It happened at Treetops in 2006 when Sanjay Kuttemperoor of Naples, Florida, did it. Renowned golf instructor Rick Smith happened to be in Kuttemperoor's group when it happened. Shockingly, the Florida flailer had never even recorded a birdie before his historic round!
At the Grand Traverse Resort, players record five or six aces a season on The Bear, The Wolverine, and Spruce Run courses, according to golf pro Mark Hill. Those courses are always busy in the summer.
"We have 45,000 to 50,000 rounds a year, and the odds go down when you have that many players," he said.
It's estimated that an average duffer would need 3,000 rounds to make a hole in one, and a low handicapper would need about 1,250 rounds. The chances of making two holes in one in one round, like Kuttemperoor did, are set at 67 million to one.
The overwhelming majority of holes in one are on par 3 holes. According to Golf Magazine, it's estimated that in the U.S. alone more than two billion tee shots are launched toward par 3 holes annually. About one in 12,500 of them will find the hole, according to Greg Esterhai, co-owner of US Hole in One, a company that provides insurance to some 8,000 events who run hole in one contests.
That might seem like long odds, but if you have an outing with 100 golfers and four par 3 holes on the course, there is about a 1 in 32 chance someone will make a hole in one, according to Esterhai. If the tourney includes professionals, the likelihood is five times greater.
"Our assistant pro, Nick Lewis, had a hole in one last fall," said McKinley. "Then this spring he had another one, this one on a par 4 on the Tradition Course."
And last Sept. 27, golfer Kyong Chae scored an ace on the third hole at the Treetops Course; she followed up the next day by recording a hole in one on the 16th hole of the resort's Masterpiece Course. That's a pretty nice golf outing.
McKinley, who has been at Treetops for 14 years, has recorded four holes-in-one himself, all at his home resort.
MacGregor, who started golfing at 10 years old and played in high school in Manistee, plays three or four times a week now that he's retired. The Central Michigan University grad taught and coached sports in Bad Axe before getting into the insurance industry where he spent 25 years.
Hole in ones come with a couple of traditions that most golfers would love to participate in.
First, the golfer who hits the shot is usually required to buy a round of drinks for at least the members of their foursome and sometimes for everyone in the club house. MacGregor, however, avoided that bar tab several times.
"At Verona, the practice is that everyone buys you a drink," he explained. "But I got stuck buying rounds in Florida (where he has recorded three hole in ones)."
Hill has witnessed a tradition that can offset a hefty bar tab.
"It's called a Buck-A-Yard," he explained. "Say it's a 175-yard hole and a guy makes the hole in one. Each member of the foursome would pay him $175, a dollar a yard. It goes to the guy who makes the shot."
Another tradition is that after a hole in one, that particular ball is taken out of play and never hit again. It often becomes the centerpiece of a framed bit of golf memorabilia, along with a photo, a flag, a scorecard and maybe a glove.
So did MacGregor do that?
"My first hole in one ball is out in the woods somewhere," he laughed. "My sons used it to practice. It got misplaced, let's put it that way."
Of all the northern Michigan courses he has played, MacGregor is quick to name a favorite.
"I like Treetops — the Jones course," he said, referring to the resort's Masterpiece Course that was laid out by renowned course architect Robert Trent Jones, who designed more than 500 courses in 45 states and 35 countries during his career. "It's a classic course, a very pretty course. They did that right."
MacGregor is returning to Manistee in August. After touting the beauty and challenges of northern Michigan courses to his golfing buddies in The Thumb, he organized a trip with about 50 of them to play at Crystal Mountain, the Manistee Country Club, and near Cadillac. Should he nail No. 8
GREENS WITH ENVY
Most Hole in ones
California golfer Norman Manley has recorded 59 hole in ones. He shot his first in 1964 and aced four holes in 1979.
Longest Hole in One
It was hit by Robert Mitera in 1965 at the Miracle Hills Golf Club in Omaha, Nebraska. Mitera used his driver to ace the 444-yard 10th hole. He couldn't even see the flag from where he teed off and only realized he aced the hole when he arrived at the green, and another golfer told him his ball was in the hole.
Youngest and Oldest Golfers
Jake Paine was only three years old when he shot a hole in one on a 65-yard hole in Lake Forest, California. By comparison, Tiger Woods didn't get first hole in one til he was 6 years old and Michelle Wie's first came at the age of 12. On the other hand, Harold Stilson was 101 when he aced the 108-yard 16th hole at the Deerfield Country Club in 2001.
Hole in one Odds
According to Golf Digest, the odds of:
• Professional Tour player making an ace: 3,000 to 1
• Low-handicapper making an ace: 5,000 to 1
• Average player making an ace: 12,000 to 1
• Average player acing a 200-yard hole: 150,000 to 1
• Two players in the same foursome acing the same hole: 17 million to 1
• One player making two holes-in-one in the same round: 67 million to 1
Trending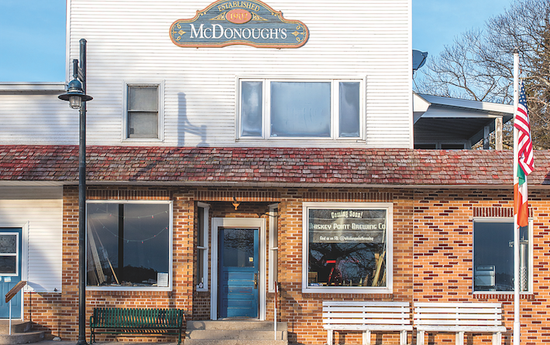 Welcome to Michigan's Most Remote Brewery
After years of planning and honing his beer-making skills, this spring, Patrick McGinnity plans to open Beaver Island&rsqu...
Read More >>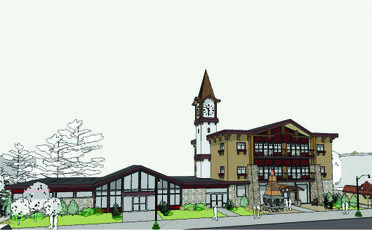 Gaylord: A boomtown Up North
Gaylord native Gary Scott had moved to Indiana, where he and some partners started a business to invest in distressed prop...
Read More >>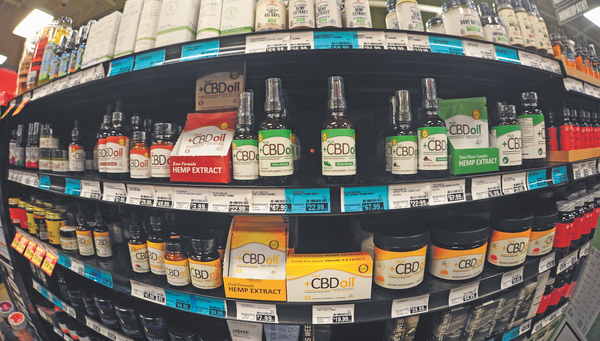 CBD Laws: Dazed and Confused
The sign outside of Family Video in Kalkaska lets drivers know the store has more than just movies. The sign reads: &...
Read More >>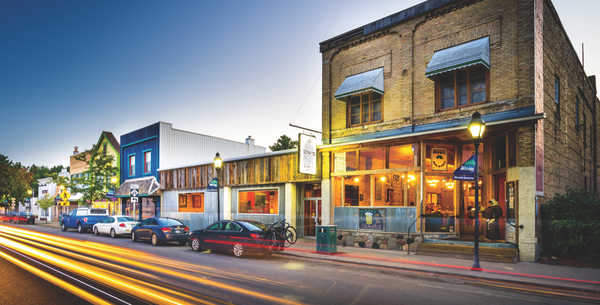 Small Up North Towns on the Rise
Spotlight on Bellaire (pictured)Seems Traverse City isn't the only place in the region making those "Best...
Read More >>
↑