Chasten Buttigieg Comes Home
The educator, author, and husband of former presidential nominee Pete Buttigieg talks about his new memoir and personal Traverse City history.
Growing up gay, confused, and harassed in Traverse City, Chasten Glezman left home, worked odd jobs, and some nights slept in his car. Eventually, he found his way back to the parents he loved but felt he'd disappointed. From that point on, he gradually pieced together a life as a drama teacher and, later, as the spouse of former presidential hopeful Pete Buttigieg.
Chasten, who took his husband's last name, shares that story in a new memoir, "I Have Something to Tell You." He will appear (virtually) at the National Writers Series at 7pm Thursday, Sept. 10. Although free, registration is required at www.nationalwritersseries.org.
Northern Express interviewed Chasten Buttigieg about the campaign, what he's doing these days, and what it was like to grow up gay in 1990s Traverse City.
Express: Coming of age is confusing enough for straight kids, but it seems LGBTQ people have a double burden. What was it like when you attended West High School here in Traverse City? (He graduated in 2007.)
Buttigieg: It was a simple fact that you couldn't be out. It was unsafe. Sometimes, it felt like a matter of life and death. I show in my book how kids who were perceived to be different were treated.
Express: Have things changed?
Buttigieg: Last year I spoke at West and went to the Pride parade. There's been progress.
Express: You've said that event meant a lot to you.
Buttigieg: I spoke there. Seeing thousands of people supporting inclusion, diversity and visibility was incredible. During Peter's campaign, I went to countless events. But that one was special.
Express: There's a rumor you've bought a house here.
Buttigieg: Yes. I have family here and Peter has fallen in love with Northern Michigan. We found a lake house. It will be our vacation spot.
Express: You were a big hit on the campaign trail with Pete.
Buttigieg: I hope it was because they saw someone who is genuine. So much of politics is removed from peoples' actual lives. They're tired of the show, tired of the b.s. I told my coming out story and spoke about my mom's battle with cancer. Those stories resonated with people.
Express: Campaigning must have hard work.
Buttigieg: Sometimes I felt that everyone was watching, just hoping I'd mess up. Especially those first months, I thought, I do not want to sink this ship. There were times when people try to get you riled up and say something about another candidate. It was disheartening sometimes. But I became used to news cycles and the fact that journalists needed something.
Express: After a while, you started making appearances without Pete.
Buttigieg: The first few times, I was a bundle of nerves. I was never political. And I never thought life would take me down this road.
Express: Where did you get those chops?
Buttigieg: Well, theater gave me some stage presence and improv gave me the skill to think on my feet. And of course, as a teacher I talked to my students.
Express: Did it get easier?
Buttigieg: A campaign moves fast. You craft a stump speech and basically give it over and over. But I did it in a way that felt comfortable — and after a while, it started to flow. I never pretended to be someone I'm not. [laughs] I didn't go out there with policy guns blazing.
Express: Your book shows some painful — but also many joyful — moments.
Buttigieg: I wasn't interested in a façade. There's power in our stories. If we're willing to be vulnerable, it allows others to be vulnerable.
Express: How do you envision your life as "first gentleman" if Pete had stayed in the race, got the nomination, and then won the election?
Buttigieg: I would have fought for inclusion, arts education, and teachers and kids. I think people would have looked up to the White House and thought, those are people who really care and who want to restore dignity to the institution.
Express: After all that work on the campaign, how did it feel to watch the Democratic Convention?
Buttigieg: It's crazy to think that it's not our immediate world anymore. But we're still part of the change, and I'm convinced that Joe Biden and Kamala Harris will build a terrific administration. It's good, though, that my husband and I now have our lives back. We can eat dinner together, walk the dogs, lead regular lives again.
Express: Can you imagine a U.S. that embraces our differences and protects equal opportunities for all?
Buttigieg: I would love to believe America could get there.
Express: Is it a matter of legislation or somehow changing minds? Or both?
Buttigieg: Both. I wouldn't have this wedding ring on my finger if good people hadn't fought for legislation.
Express: And in terms of changing minds?
Buttigieg: My coming out to my family consisted of handing them a letter and walking out the door. I love my family. I was afraid they would be disappointed in me and ashamed. That's why Pride last year was so affirming. I marched alongside my family — the family I once ran away from. They put in a lot of work to learn and grow. That's required not only for LBGTQ issues but also to understand classism.
Express: And for those who aren't willing to put in the work to break down their prejudices?
Buttigieg: So many people don't admit that things might be harder for other people. When I see people flying Trump flags on their pickups, I wonder if they've ever considered what it would be like to be anything other than a straight, white man. That's where we go wrong, and where we push people into the arms of a Donald Trump.
Trending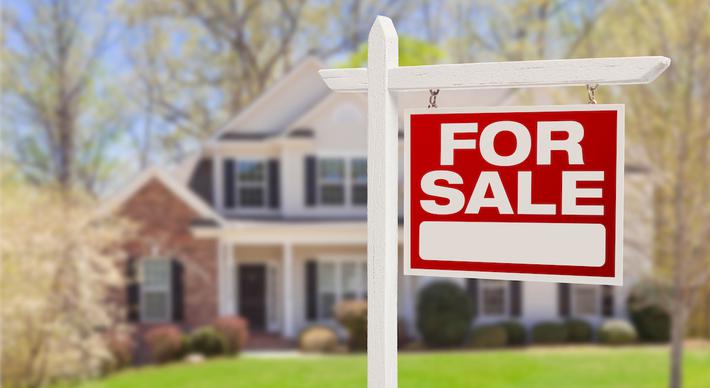 From Frenzy to Focus: Northern Michigan's Real Estate Update for Fall 2023
High-interest rates coupled with a lack of home listings have made for an interesting year in real estate. Northern Expres...
Read More >>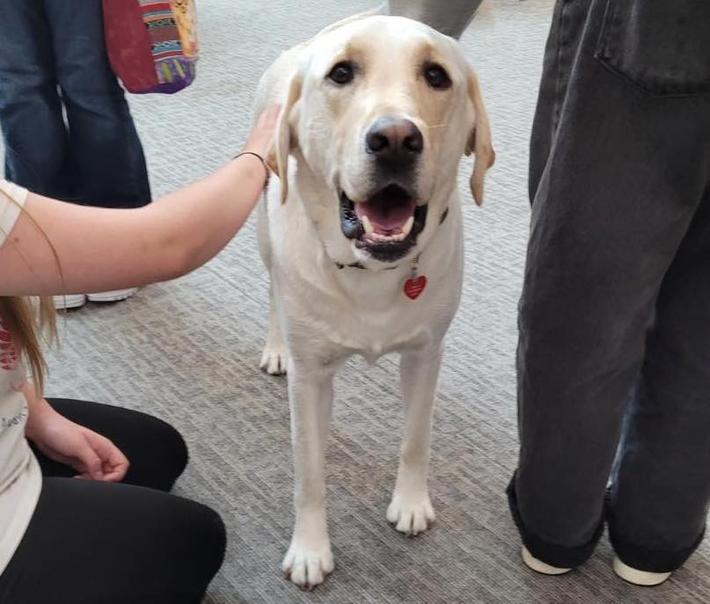 Pups on Campus
Traverse City West Senior High has brought on a very good boy as their newest staff member for the 2023-24 school year. Me...
Read More >>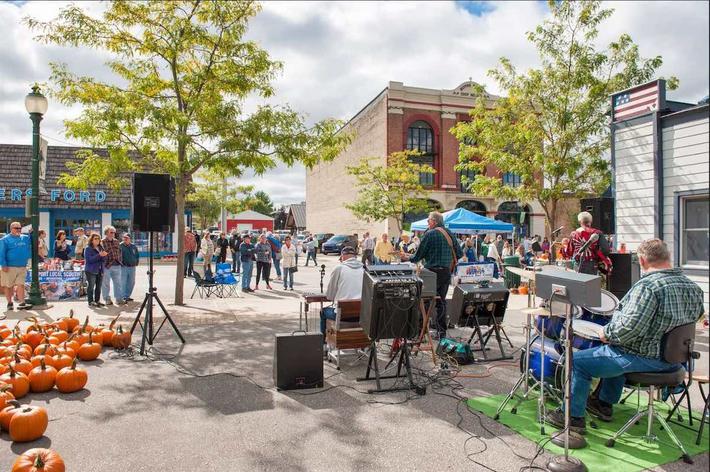 Celebrate the Harvest in Boyne City
Welcome to the season of harvest festivals! The days are getting shorter, the nights (and days) cooler, and it's tim...
Read More >>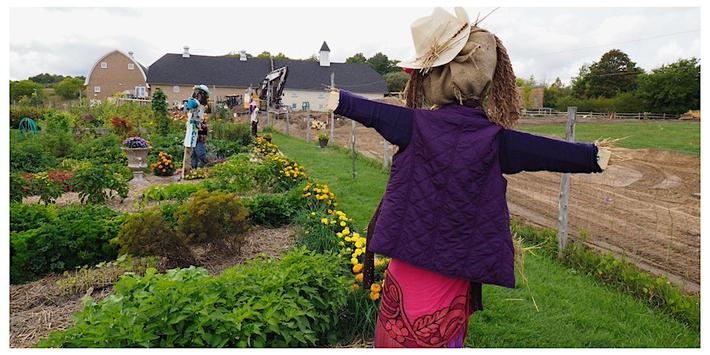 Scarecrow Szn
It may not be "spooky szn" (as the kids call it) just yet, but it does seem like it might be scarecrow szn. Th...
Read More >>