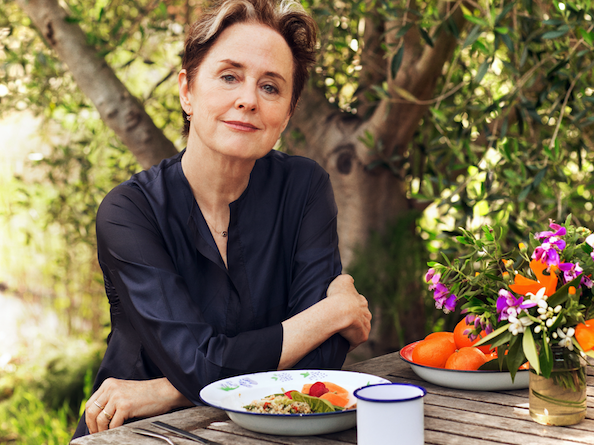 Chef Alice Waters: Cooking as an Act of Love and Defiance
Chef Alice Waters, who is coming to Traverse City this week, believes that eating well is an act of love — and defiance.
The love came naturally. A child of the 1960s, Waters stumbled upon her life's mission, fine cooking, during a college exchange semester. She found the French restaurant scene irresistible.
Defiance was also a product of those times: She realized processed fast food was taking over Americans' diets. She thought there must be a way to enjoy healthier, more interesting dining. She went on to become a famous restaurateur and a thought leader in how to improve the way Americans eat.
Learning From the French Model
Waters learned many lessons in France.
First, she noticed the menus of most French restaurants featured whatever was available locally at a given season. Another element was hard to miss: Everything she ate tasted great. She understood the reason, too. It was fresh from nearby farms. She could taste the freshness.
Returning to the States, she started shopping at farmers markets, ethnic grocery stores, and specialty shops. That set her on a mission: encouraging others to buy locally sourced ingredients.
In starting Chez Panisse, she took to heart one other lesson she learned from the French: Pay attention to every aspect of the dining experience — how the meal is staged, the wine selection, the lighting, the flowers, and service. As the book title suggests, dining should be about awakening the senses.
Along the way, Waters learned to cook with an ever-lighter hand.
"Eighty-five percent of cooking is about finding those ingredients, and then it's so easy after that," she says. "You just let them be themselves."
It is a theme Chefs Blakeslee and Patterson repeat during their occasional Saturday morning cooking classes: The job of a cook is to bring out flavors and find combinations that work well together.
The Birth of Chez Panisse
All of that might sound like just good common sense to today's readers: Support local farmers. Pay attention to ambiance. Keep preparation simple. Enhance natural flavors. But remember, Waters' realizations were revelations in post-WWII America, a place awash in packaged meals and fast food joints.
Chez Panisse represented a bold move her part. Waters had no formal training. She knew next to nothing about business. And her vision for her restaurant was something quite different than the American model. Looking back, she says that without the help of friends and family, Chez Panisse would surely have failed.
Forty-five years later, Chez Panisse — named the Best Restaurant in America by Gourmet Magazine in 2001 — remains open and innovative. Many chefs and proponents of healthier food consider it to be the birthplace of the sustainable, slow-cooking, farm-to-table movement.
Waters is no longer the head chef, but she consults daily with the Chez Panisse staff, all of whom she considers her expanded family.
Waters-Inspired North
Waters calls the act of eating "very political": "You buy from the right people, you support the right network of farmers and suppliers who care about the land and what they put in the food."
Her influence can be seen throughout northern Michigan — from the many chefs who use locally sourced ingredients to the schools and home cooks who cultivate their own gardens and buy directly from farmers markets. We asked three longtime leaders in the local food movement in northern Michigan to explain what Waters' work has meant to them. Here's what they said:
"Alice Waters has been a force throughout my life and career with food. Her Chez Panisse led the way in American seasonal cuisine but the remarkable thing is how she took her creativity and passion for fresh local foods and directed it towards our children and their schools — what a difference that can make for our kids and our communities!"
— Barb Tholen, editor of Edible Grande Traverse magazine
"To me, she's the Steve Jobs of food. Alice Waters' vision and passion have influenced an entire industry. Grow Benzie's edible mini-golf course emulates her Edible Schoolyards by promoting the social well-being of our community by growing food together.
— Farm-to-table proponent Josh Stoltz, director of the non-profit Grow Benzie!
"I had the luck to dine at Chez Panisse in the early years, when Alice was doing most of the cooking…I was greatly inspired by the menu, basically a one-choice, fixed price menu, that was what you ate that night! I have always wished that kind of dining could be available everywhere. Of course, local, farmer-delivered product was the heart and soul of the dining experience. Her crusade to teach how to grow, cook, and eat nutritious food these days, is so valid and admirable in this era of fast food."
— Grand Traverse-area chef Harlan "Pete" Peterson
Eat Waters' Way
Waters appears at City Opera House as part of the National Writers Series at 7 p.m. on Sunday, September 24, to discuss her latest book, "Coming to My Senses: The Making of a Counterculture Cook," which traces her early years and gradual transformation into owner of the famous Chez Panisse restaurant and rise to grande dame of the U.S. farm-to-table movement. She will be hosted on stage by two of Traverse City's best-known local proponents of locally sourced food, Chefs Jennifer Blakeslee and Eric Patterson, co-owners of the Cooks' House.
Tickets to the COH event are sold out, but you can get a taste of Waters' work by taking part in the Local Harvest Restaurant Series, in which nearly a dozen participating restaurants in Traverse City will offer a special menu item that is 100 percent locally sourced or made from one of Waters' cookbook recipes.
The Local Harvest Restaurant Series happens Sept. 18–24 in Traverse City. Find the participating restaurants and their specials at localdifference.org.
Trending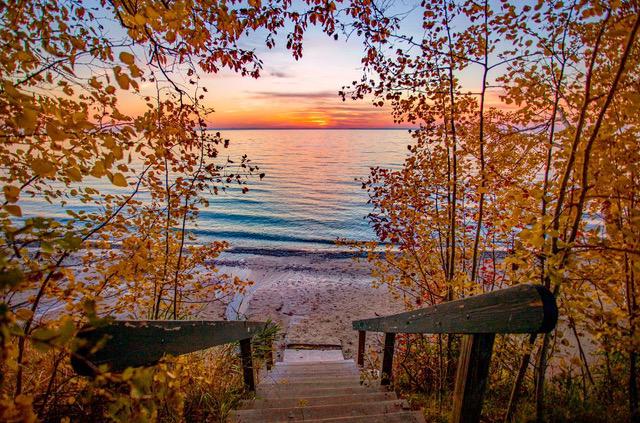 Cruisin' the Breezeway
Fall into East Jordan during the 15th Annual Autumn on the Breezeway! Choose from three different dates: Sept. 30, Oct. 7,...
Read More >>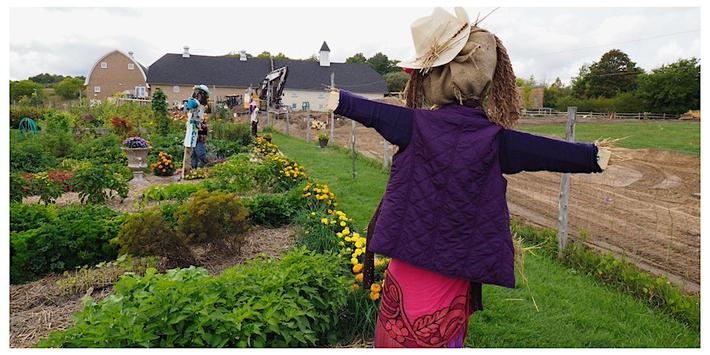 Scarecrow Szn
It may not be "spooky szn" (as the kids call it) just yet, but it does seem like it might be scarecrow szn. Th...
Read More >>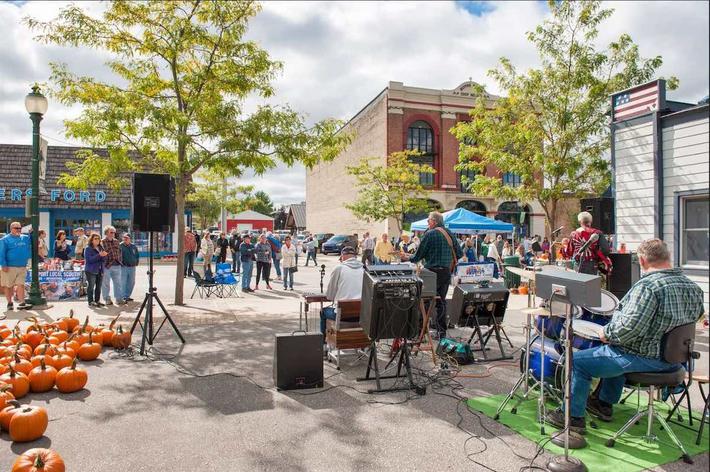 Celebrate the Harvest in Boyne City
Welcome to the season of harvest festivals! The days are getting shorter, the nights (and days) cooler, and it's tim...
Read More >>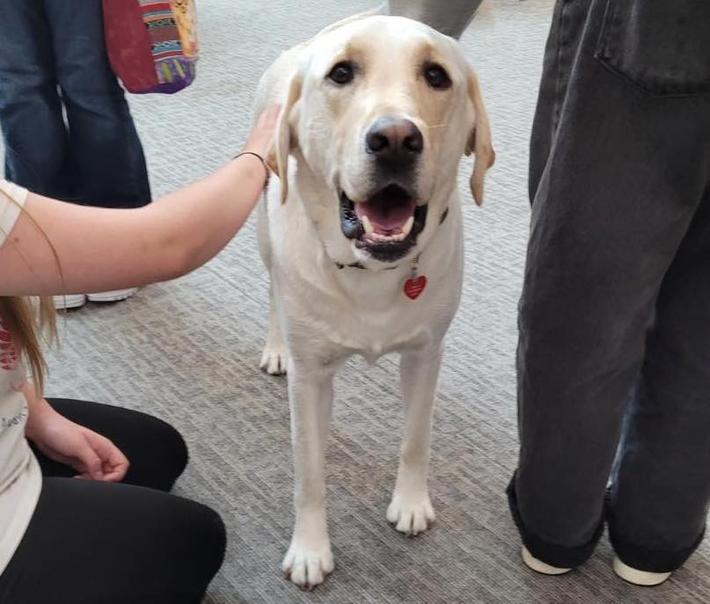 Pups on Campus
Traverse City West Senior High has brought on a very good boy as their newest staff member for the 2023-24 school year. Me...
Read More >>