Chefs' Secret Weapons
Some of the region's top chefs share their favorite kitchen gadget, tool, or pantry item
My own "secret weapon" is a birthday gift I received from my husband some time ago (after several hints had been dropped by me). It's a Cuisinart Smart Stick hand blender, and I'm sure I sound like a carnival hawker when I start telling friends and family how great it is. It comes with whisk and chopper/grinder attachments, and I use it almost daily to make smoothies; purée soups or sauces; mix salad dressings or dips; chop herbs, vegetables or nuts; and whip cream or egg whites.
But let's see what our chefs have to say …
Dan Marsh of Red Ginger, Traverse City
eatatginger.com
"Although it's been around for decades, my latest 'secret weapon' has experienced a recent revival. Chiu Chow Chili Oil is made by slowly simmering dried chilis, garlic and shallots to produce a delicately smoky infused oil that's loaded with umami-rich crunchy bits. Its heat is more subtle than that of sriracha or sambal. I use it so frequently that it no longer gets put away in the pantry but now lives on the counter next to the stove. Use it as a dipping sauce for dumplings, spoon it on steamed rice or scrambled eggs, or drizzle over shucked oysters."
Chiu Chow Chili Oil can be found at the Traverse Asian Market on 14th Street in Traverse City, the international food sections of many grocery stores in northern Michigan, or online.
Jen Welty of 9 Bean Rows, Suttons Bay
9beanrows.com
"It's hard to pick just one 'secret weapon.' My favorite cleaning gadget is a squeegee. Scrubbing countertops and then squeegeeing leaves them flawlessly clean. And my not-so-secret ingredient currently is Fustini's Meyer Lemon Olive Oil. We use it in our lemon bars, in salads, grain bowls, soups, and more. But my most indispensable kitchen tool — aside from my bare hands — is a Robot Coupe food processor. It's quite expensive for the home cook, but well worth the investment for our professional kitchen. With it, making hummus, mayo, peanut butter and pesto — just for starters — is a breeze. I couldn't imagine life without it."
Squeegees are widely available at kitchen shops and hardware stores; find Fustini's Meyer Lemon Olive Oil at Fustini's Oils & Vinegars in Traverse City and Petoskey, as well as at grocery stores around the region and online at fustinis.com; the Robot Coupe is available at specialty kitchen shops and online.
Janene Silverman of Raduno, Traverse City
radunotc.com
"My most used culinary utensil is a metal bench scraper and dough cutter. It is kind of a 'secret weapon,' I guess, in that it can be used in almost any kitchen situation. I use it for portioning any type of bread dough, pizza dough, biscuits or rolls, helping mix/knead pasta dough and gnocchi, for portioning shortbread cookies and other cookie varieties, for scraping my bench or counter surface clean, and for cleaning stubborn, stuck-on messes inside ovens or on any kitchen surface at home. I taught an Italian cooking class at St. Francis High School in Traverse City recently, and the kids used it to mix sausage in the sauté pan! I keep one near me at all times."
Bench scraper/dough cutters can be found at specialty kitchen shops, in department store kitchen sections, or online.
Tommy Kaszubowski of Chandler's, Petoskey
chandlersarestaurant.com
"I don't know if it's a 'secret weapon,' but my favorite kitchen tool is my sturdy stainless steel Global fish spatula. We cook a lot of fish in the summer at Chandler's, and this spatula is not only very comfortable and safe to use thanks to its textured, slip-resistant handle, but also very tough, so it can take the abuse it gets in a professional kitchen! And this particular brand of fish spatula is known for its well-balanced, one-piece design and signature sharp edge, which allows it to be used for many other things besides just turning fish, like meats and poultry, roasted vegetables or even pancakes and baked goods."
The Global fish spatula can be found at Cutler's in Petoskey (which is directly across the street from Chandler's on Howard Street), or online.
Tony Vu of The Good Bowl, Traverse City
goodbowleatery.com
"My go to 'secret weapon' is fish sauce. I know it sounds weird to most people, but when you realize it has been used throughout world history to make food more savory, the possibilities are really endless. It's the secret ingredient in Worcestershire sauce, a great addition to Caesar dressing and pasta sauce, and of course, is used throughout Vietnamese cooking. It is the star in the ever-addicting Nuoc Cham dipping condiment that we make and serve with several dishes at The Good Bowl. Pro tip: If you ever get an oil burn, put fish sauce on a towel and wrap your wound with it. No blisters and fast pain relief. My favorite brand is Megachef."
You can find Megachef fish sauce at the Traverse Asian Market on 14th Street in Traverse City and online.
Randy Chamberlain, Blu, Glen Arbor
glenarborblu.com
"One 'secret weapon' for me is xanthan gum. It probably has a bad reputation because it's a common ingredient in many processed foods, but it has a multitude of uses in any kitchen that's making homemade foods, such as gluten-free recipes, sauces, sorbets, gelato, vinaigrettes, purees, and both hot and cold soups. And I also have two other, less tangible secret weapons. When people ask me the source of my creativity, new ideas, and inspiration, my first answer is: 'Sleep.' Nine hours is what I like. Chefs often relish bragging about the hours they work, the toll, the grind. It is all that, but until you learn to prioritize your health and well-being, you'll never know how well you may nourish others. My second answer: 'Traveling to eat.' Start with Chicago, New Orleans, Montreal, and Quebec City. They all have great multicultural cuisine options, yet are deep in specific traditions of their own."
Xanthan gum can be found at most grocery stores in the baking aisle.
Trending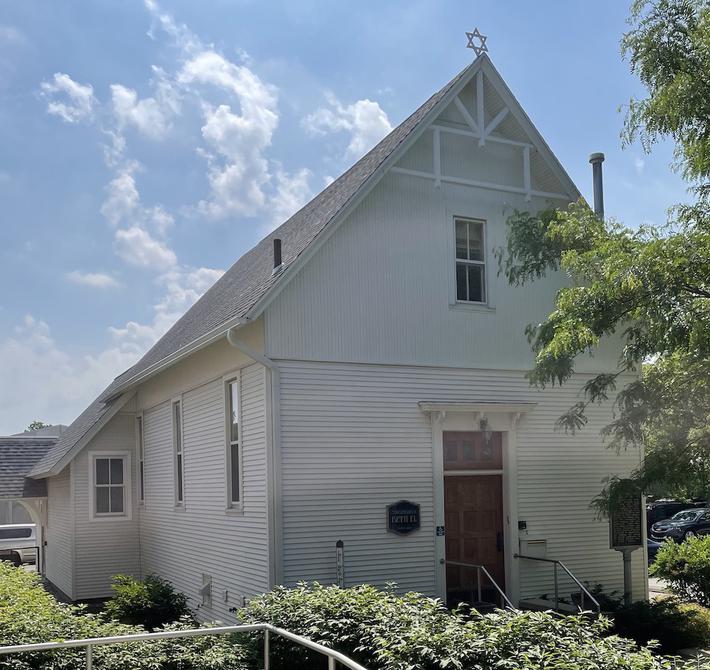 Traverse City's Jewish Community Holds a Sacred Gem
It might be small in numbers, but Traverse City's Jewish congregation is rich in history. One needs to look no furth...
Read More >>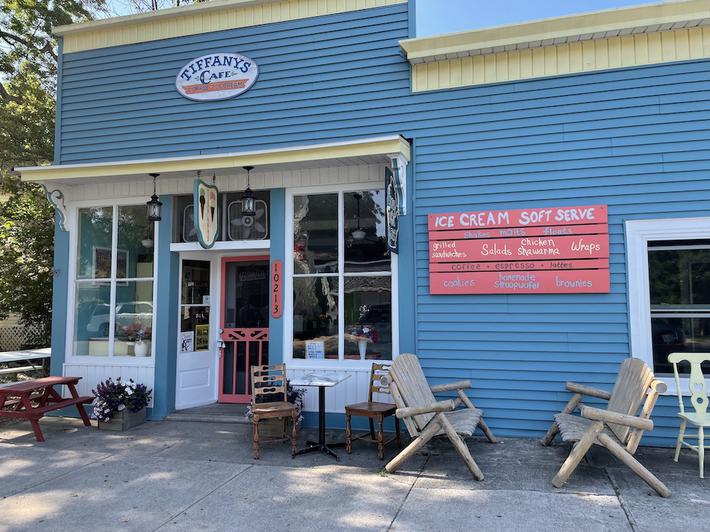 Tiffany's Ice Cream & Little Finger Sandwiches Café
Tina and Mark Dunphey know better than to mess with a good thing. "This has been Tiffany's for over 40 years...
Read More >>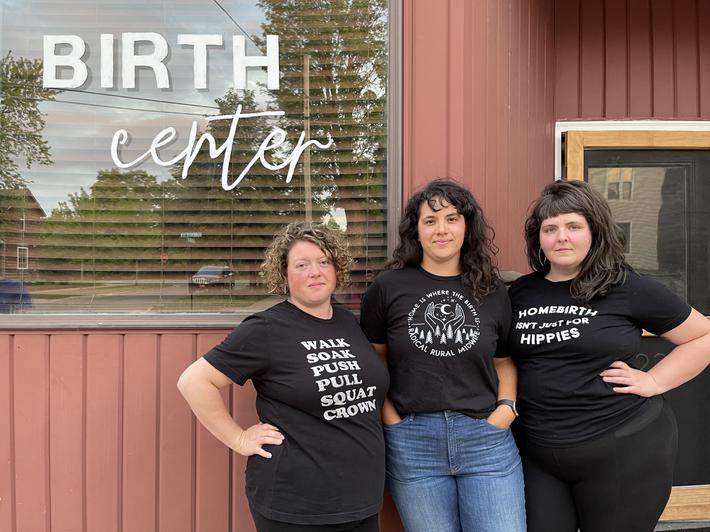 Labor of Love
It takes a lot of confidence to launch a new service-oriented business during a pandemic when the national mantra urges fo...
Read More >>
Shoring Up the Public Trust, Not Seawalls, During High Waters on the Great Lakes
"And it never failed that during the dry years, the people forgot about the rich years, and when the wet years retur...
Read More >>
↑