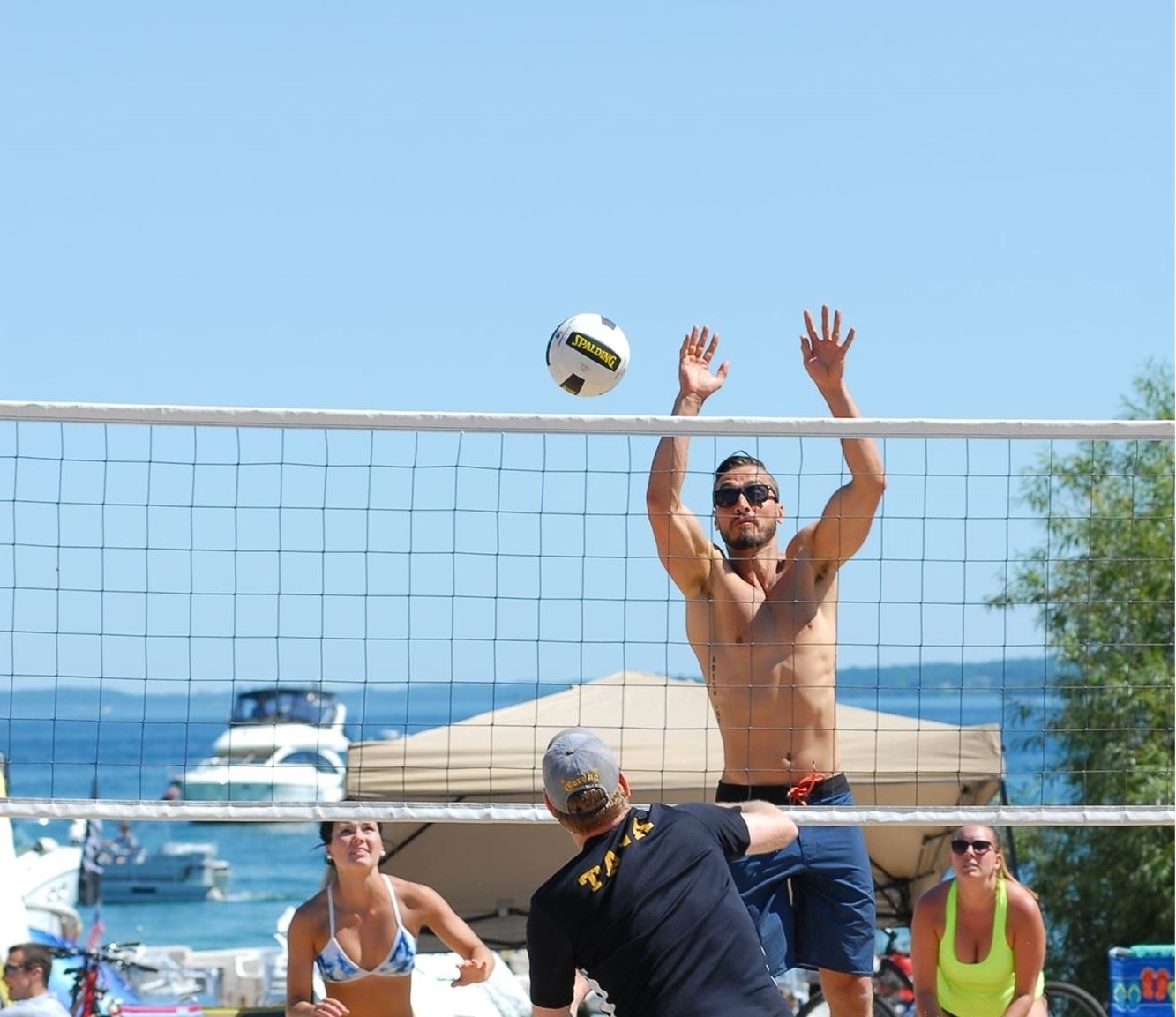 Cherry Fest Top 10
The 2019 Cherry Fest Don't Miss List
Nearly a half-million people hit Traverse City during the National Cherry Festival — this year, June 29–July 6 — and the festival delivers seven jam-packed days of good and fun: amusement park rides, concerts, parades, races, contests, games, get-togethers, and more.
So how to enjoy it all? Or at least prioritize it all? We're here to help. To whit, a list of 10 awesome things to do and see at the 2019 National Cherry Festival.

1. Kids Club, June 29–July 6
Making sure every member of the family has something fun to do is the name of the game at the National Cherry Festival. Games, you say? Head to Clinch Park to play Cherry Yardzee, a bean-bag toss, a bowling alley, a cherry-picking game, or Cherry Jumbo Jenga. But wait, there's more: face painting, coloring pages, a cherry pit box and yes, lots and lots of Legos. All free for children ages 2 to 12. There are even special events, as follows:
Michaels: Crafts,Monday & Tuesday, 10am–6pm
Home Depot : Little Wooden Construction,Wednesday–Friday, 10am–3pm
GT Butterfly Experience: Wednesday–Saturday, 10am–6pm
Kinetic Sand, Saturday–Monday, 10am

2. Norte Kids Balance Bike Race, June 29
On your mark, get set, go! Go to the Norte Clubhouse (at the south end of the Civic Center park next to the new playground) for a balance bike race on La Plaza (that's a fancy word for grassy area). What is a balance bike, you ask? It looks like a regular bike, except it's missing the pedals, drive train, chain, and gears. Meant for youngsters just learning to ride, children walk, scoot and learn to balance on two wheels before graduating to a true bicycle. Balance bikes have made training wheels obsolete, according to USA Cycling President Derek Bouchard-Hall in a Wall Street Journalarticle.

Registration is 9:00am–9:45am. The course is open from 9am to 9:45am for pre-ride prepping (and just for fun). Races start at 10am and go till 11:30am. Some bikes and helmets will be available for out-of-town riders, and there's no fee.

3. Two-Person Beach Volleyball June 29 / Four-Person Beach Volleyball Tournament, June 30 / Teen Volleyball Tournament, July 4
Serve, set, spike — or simply pull up a beach chair and be amazed at the feats of summer athletes. Opportunities for beach volleyball at the waterfront courts abound. Saturday's tournament features men's and women's play, with 18 teams per division. Sunday's tournament features co-ed open (18 teams), co-ed recreational (12 teams), and open (6 teams) play.There are two divisions for the Teen Volleyball Tournament: ages 12–15 and 16–19. Players under 18 need parent's permission. See www.cherryfestival.orgfor schedule.

4. Farmers Market Brunch June 29, July 3, July 6
This year, two Taste the Local Difference vendors will setting up shop at the Old Town Parking Deck to provide a fabulous Farmers Market Brunch. Traverse City's newest bagel makers, Bubbies Bagels, will offer a variety of bagels and toppings for your culinary pleasure. Also on tap is Rad•ish Vegan Street Food, bringing "a little bit of Long Beach California to Traverse City." It features Beyond Burgers fixed 136 different ways (we counted) and a number of other breakfast-y and lunchtime foods. 8am to noon.

5. Arts and Crafts Fair, June 30
Watercolors, jewelry, oils, furnishings — you'll find it all at the Juried Arts and Crafts Fair in downtown Traverse City on Union Street between the Parkway and State Street. More than 100 artists, both local and from across the Midwest, will showcase their artworks. Free entry. 10am to 7pm.

6. Boomers Bootcamp, July 2
Boomers Afterburn workouts are high-energy, challenging workouts designed to burn maximum fat and tone your entire body — in only 30 minutes. Woo hoo! And they say it's fun. Well, all right then. The HIIT (High Intensity Interval Training) workout incorporates cardio and strength. It's a great way to hit the beach (that's Clinch Park Beach) and burn some calories, and get ready for more Gibby's fries and elephant ears. The free beach workouts happen at 7am, 8am, and 9am.

7. National Cherry Festival Cornhole Tournament, July 4
If you're outdoors in the summer, then you're no doubt familiar with cornhole. But did you know it was named for the original bags, which were filled with corn kernels? Good trivia to know. This unsanctioned, single elimination tournament will take place in the beer tent area, so yes, you must be at least 21 to participate. The tournament is estimated to last three to four hours. Each team will receive two cherry dollars with their registration, which can be used for two drinks in the beer tent. Noon to 4pm.

8. Ultimate Air Dogs July 4, 5, 6
Started in 2005 by former Detroit Tigers pitcher Milt Wilcox and his son Brian, Ultimate Air Dogs is one of the most popular events at the National Cherry Festival. Nearly 100 dog athletes (dogthletes?) fly through the air, landing with a splash. All breeds, from Yorkies to Great Danes and every mixed breed in between, are welcome. Fun for the whole family — even the four-legged members.* See www.cherryfestival.org for full schedule.
*Note: Cats are not eligible.

9. TC Swing! Swing dancing, June 30–July 6
Dance, dance, dance — yowsah! This is your chance to join in the fun with Traverse City's TC Swing Club. Show off your mad dance skills at this beachfront dance party, or learn how to move your feet in rhythm while your body sways to the beat. It can be done. It's open to all ages, skills and ability levels, and for those on the "still learning" side of the equation, beginners' lessons are offered before the event, at 7:45pm. Dance away the heartache, dance away the fear.

10. Let's go to the movies
A host of kids' movies, classic films and special showings will be on the screens at the State and Bijou: Wonder Park, The Lego Movie 2, Pillow Talk, The Birds, Adam's Rib and more. Traverse City's downtown theaters will host a variety of family-friendly and classic cinema from the '50s to the 2000s. There's even a special sensory-friendly showing where audience members are welcome to get up and move around.
Trending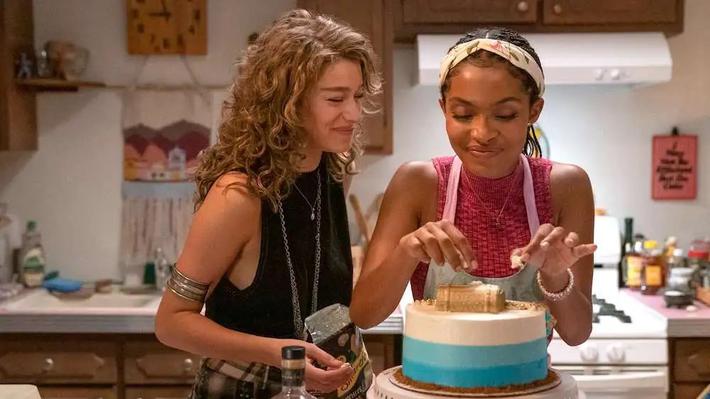 Film Review: Sitting in Bars with Cake
With a slate of spooky movies headed into theaters over the next few weeks, this scaredy cat searched for a new release th...
Read More >>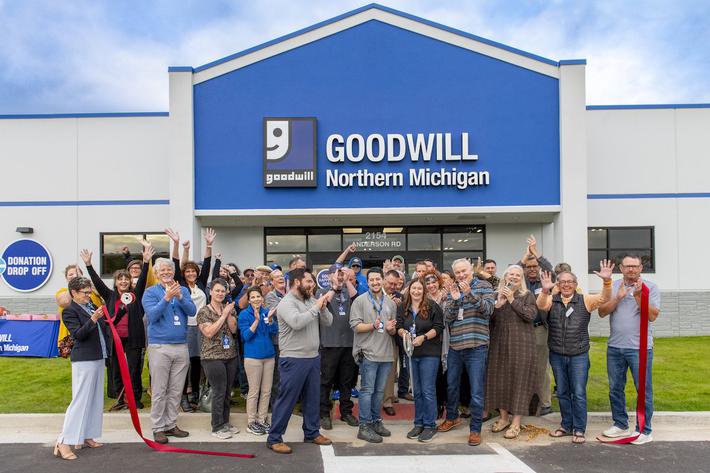 Goodwill Gets New Digs in Petoskey
This past week, Goodwill Northern Michigan opened a new Goodwill store in Petoskey at 2154 Anderson Rd., which replaces th...
Read More >>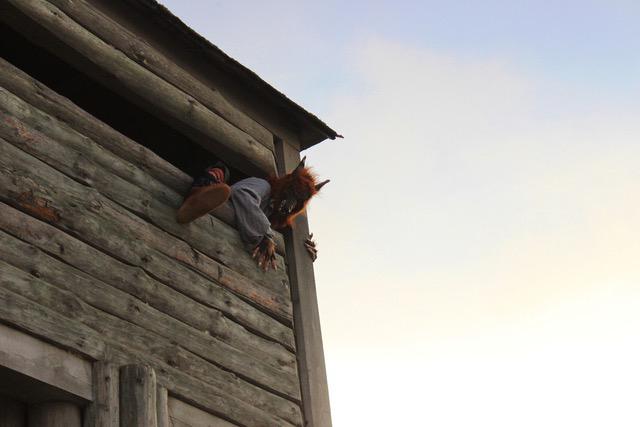 A Night at Fort Fright
This is not your typical haunted house or trail! Make your way through Fort Fright, an 18th-century fort and fur trading v...
Read More >>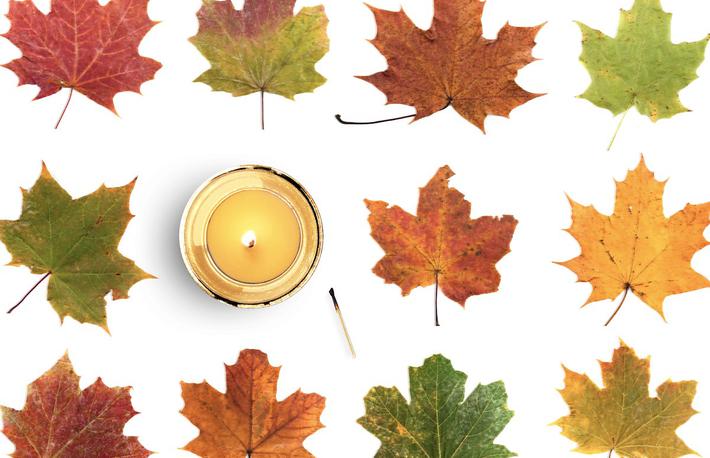 All the Scents of Fall
With the equinox behind us, it's time to go all in on autumn. Traverse City Candle Co. has done just that with their...
Read More >>