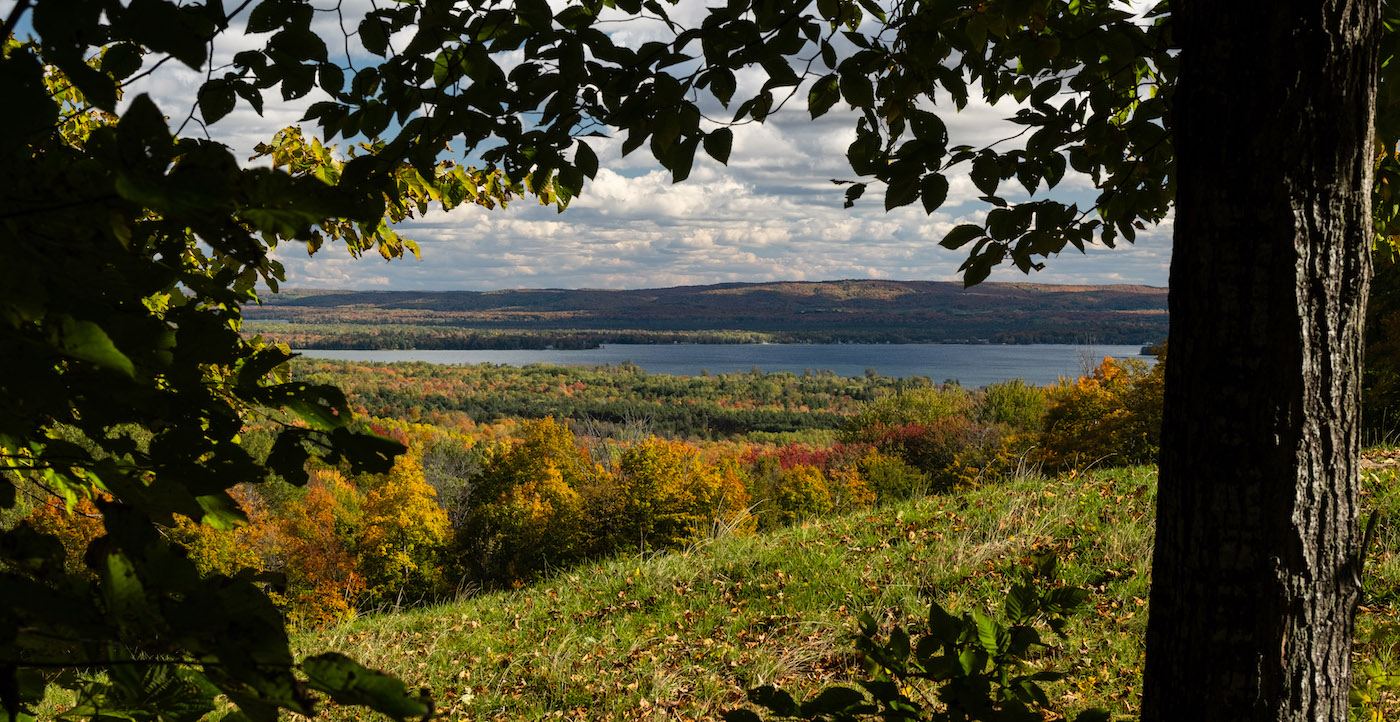 Conservancy Check-in
News from the protectors of NoMi lands and waters
By Al Parker | July 16, 2022
With so much natural beauty around us, northern Michigan is fortunate to have multiple community-based, nonprofit land conservancies dedicated to the stewardship and protection of lands for the public to enjoy. Northern Express caught up with three of them to hear about exciting projects happening around the region and what obstacles lie in the paths ahead.
GRAND TRAVERSE REGIONAL LAND CONSERVANCY
For nearly three decades, the Grand Traverse Regional Land Conservancy has protected and cared for 46,000 acres of the region's scenic farm and forest lands. Its service area includes Antrim, Benzie, Grand Traverse, Kalkaska, and Manistee counties.
Current Projects: "The Turtle Cove Nature Preserve along Arbutus Lake is one of the highest ranking parcels for protection in our priority land atlas," says Jennifer Jay, the organization's director of communications and engagement. "It's such a significant property and has more than three quarters of a mile of undeveloped water frontage, making it critical for water quality on Arbutus Lake."
The site also provides habitat for fish, reptiles, amphibians, and other species, including an active eagle's nest on the property. It encompasses roughly 120 acres contiguous to Pines Park, a natural area owned by East Bay Township.
Another recent effort is taking place at Birch Point Nature Preserve to safeguard 114 acres in the Platte River Watershed. It borders the southern section of Sleeping Bear Dunes National Lakeshore.
Biggest Challenge of 2022 or Beyond: The pace of development in the region and the rising cost of real estate are ongoing concerns, according to Jay.
"Fundraising, too, is always a challenge, but we know it's important to so many people who have been so generous over the years," she says. The Turtle Cove project is about 58 percent toward its funding goal of $2.47 million, while the Birch Point campaign has raised about $12,000 toward a goal of almost $720,000.
Latest Accomplishment: Launched in 2015 and finished last year, the Campaign for Generations protected more than 7,500 acres and 26 miles of shoreline across the conservancy's five counties. The huge effort completed nearly 90 projects, including more than 20 new nature preserves, parks, and natural areas. More than 30 miles of new trails were built, including several universal access projects allowing people of all abilities to enjoy the outdoors.
The Public Should Know: The organization is planning a Conservation Center at the former Mitchell Creek Golf Course in East Bay Township. "We're really excited about protecting this site right in the heart of the Mitchell Creek watershed," says Jay. "The watershed flows right into East Grand Traverse Bay, and to protect this site and its habitat is so impressive." The group plans to move into the center early next year.
Learn more at gtrlc.org.
LITTLE TRAVERSE CONSERVANCY
To date, this organization has protected more than 67,000 acres with nearly 170 miles of frontage on northern Michigan lakes, streams, and rivers in its service area of Charlevoix, Cheboygan, Emmet, Mackinac, and Chippewa counties.
Current Projects: The conservancy is working on new community trails—including a possible new bike trail in Cheboygan County in partnership with the Top of Michigan Trails Association—and also a partnership to create a universally accessible trail along the Jordan River. "These are both projects that have come about in response to community desires for more outdoor access and recreation opportunities," says Executive Director Kieran Fleming.
Biggest Challenge of 2022 or Beyond: With 50 years under its belt, the organization is continually listening to feedback from the community to see if their work can complement or help meet the community's own needs, according to Fleming. "With many land use interests at stake, this can be a tricky balance," he says. "But we remain ready to listen and to seek creative solutions, all while staying true to the organization's mission."
Latest Accomplishment: The Offield Family Viewlands property is a 280-acre site that was formerly the Little Traverse Bay Golf Club. LTC is planning a mountain bike trail, plus a reflection labyrinth and meadow. They are also in talks with local units of government to consider a dog park at this site.
The Public Should Know: "With the exception of a few projects—both land protection and land stewardship each year might receive government supported grants—our work is all privately funded," says Fleming. "We like to say that this organization is simply as strong as our communities want us to be. It is important that people realize that all of the land protection that has been completed through this organization has been voluntary. We are here to provide options for people who want to permanently protect their land."
Learn more at landtrust.org.
LEELANAU CONSERVANCY
Since its founding in 1988, this energetic group has protected more than 16,000 acres and created 26 natural areas with more than 25 miles of trails for hiking and biking across Leelanau County.
Current Projects: At 1,075 acres, Palmer Forest Reserve features 8 miles of new beginner mountain bike trails, improved parking, and an interpretive boardwalk at the Fern Garden, which features 40 different species of ferns. It's located between Maple City and Glen Arbor, off Wheeler Road.
The Cedar River Preserve is a 548-acre wetland site that is currently only reachable by water, but the group is working to provide access to the site by hikers, according to Communications Director Claire Wood. "There's a huge variety of flora at the preserve," says Wood. "It's really a special place."
Biggest Challenge of 2022 or Beyond: The nonprofit is always interested in protecting Leelanau County sites, but that's getting more difficult with the highly competitive real estate market. "There's so much interest in Leelanau County now," says Wood. "It's a real threat…but we're so fortunate to have a really supportive community."
Latest Accomplishment: The conservancy recently protected the 109-acre Bahle-Anderson property near Suttons Bay. "We've been able to protect a record number of farmlands this year," says Wood.
The Public Should Know: "We have protected the hidden gems of Leelanau County, [including] a number of unique, beautiful trails," she says. "They're family friendly and perfect for mountain biking and hiking."
Learn more at leelanauconservancy.org.
(Photo by Todd Parker)
Trending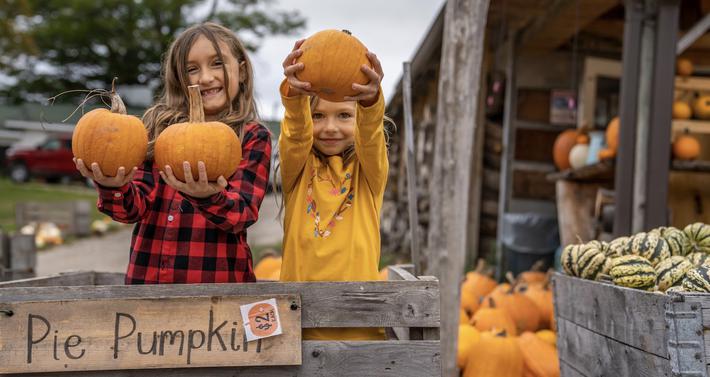 Seven Fall Festivals and Celebrations Around the North
If you ask us, it's impossible to beat the beauty of fall in northern Michigan. Vibrant-hued trees, glowing sunsets,...
Read More >>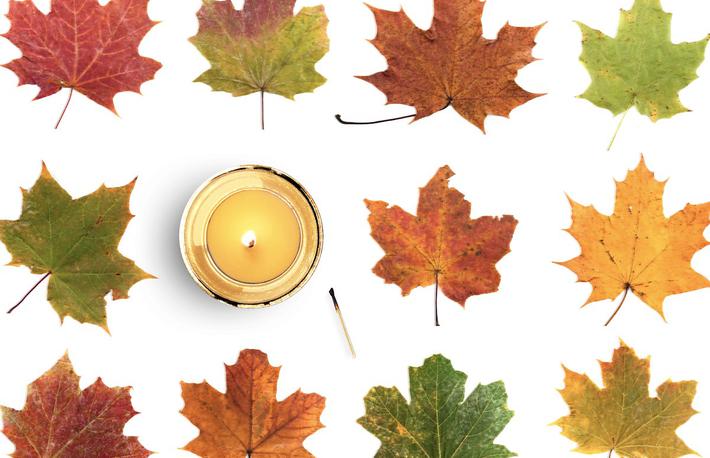 All the Scents of Fall
With the equinox behind us, it's time to go all in on autumn. Traverse City Candle Co. has done just that with their...
Read More >>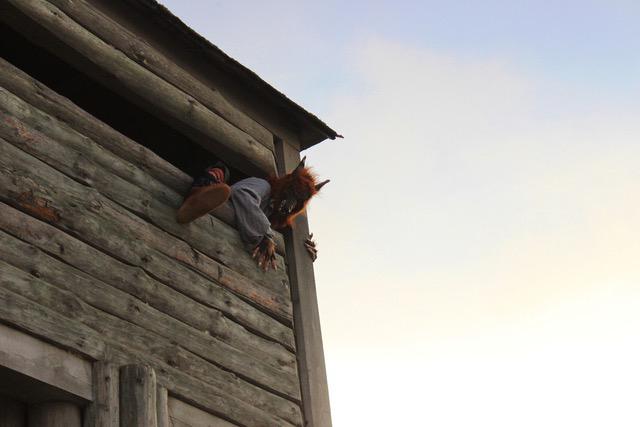 A Night at Fort Fright
This is not your typical haunted house or trail! Make your way through Fort Fright, an 18th-century fort and fur trading v...
Read More >>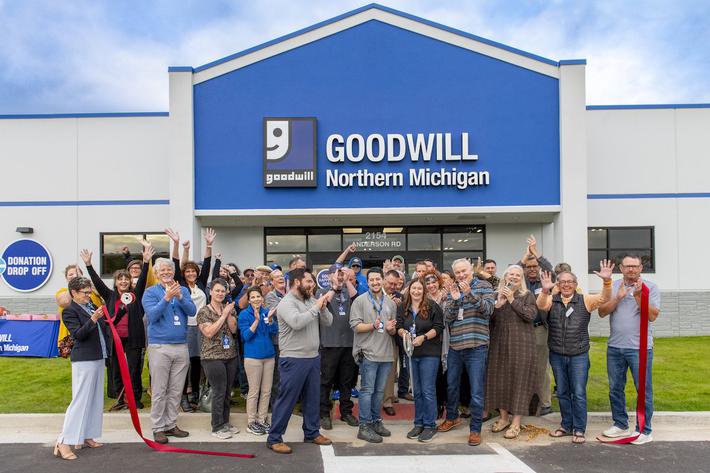 Goodwill Gets New Digs in Petoskey
This past week, Goodwill Northern Michigan opened a new Goodwill store in Petoskey at 2154 Anderson Rd., which replaces th...
Read More >>