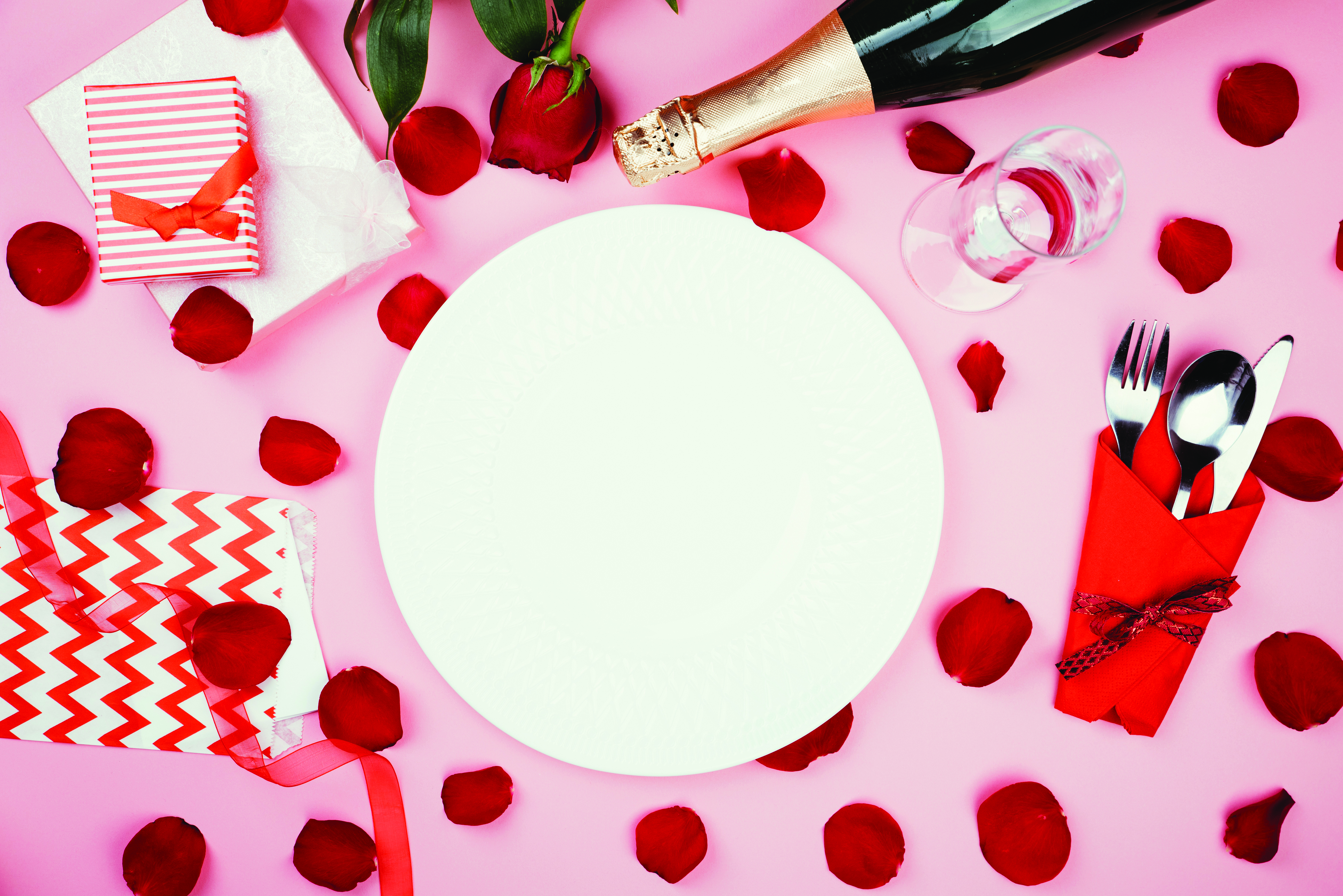 Cook Up a New Valentine's Tradition
Northern Express shares the recipe for romance … over dinner
Valentine's Day is a time where we're urged to splurge on fancy chocolates, an extravagant bouquet of flowers, dinner out at an elegant restaurant, and/or an appropriately embellished greeting card filled with sweet declarations of affection.

That said, it sure didn't start out that way. While Valentine's Day is all about love and romance now, it actually has some pretty grim origins going all the way back to the third century. Not to spoil the the mood, but we're talking animal sacrifices, whippings, beheadings and martyrs here.

However, thanks to legends inevitably supplanting facts – and to the poetic works of Chaucer and Shakespeare hundreds of years later – February 14 somehow morphed into a holiday for sweethearts.

Just like the old telephone game, its message got more than a little garbled over time. But since the message was endearing and universal, eventually clever marketers saw a chance to cash in on it. It happens to the best of holidays and traditions … and this one is no different.

But you could make it different this year with the best gifts of all: your time and attention. Love is worth the effort, isn't it? So here's a proposal: If you don't already have plans to go out, how about staying home and cooking a romantic dinner together? You can still get the card, buy the flowers (a single red rose placed on each plate is striking and won't break the bank) and incorporate chocolate into your dessert!

It doesn't have to be a big production. The most important thing is to connect with each other over foods you both enjoy eating. It can be anything from homemade pizza to beef Wellington.

Need a plan of attack? A few suggestions:

· Sit down together a few days ahead to discuss and write out what your menu will be. Choose one that allow you to prep at least some components a day or a few hours ahead, so that everything will come together more easily and quickly when it's time to do the final cooking. Assign prep tasks according to talents and proclivities.

· Consider doing more than one course – a simple appetizer with cocktails or mocktails, a soup or salad, an entrée and a dessert. (Sound complicated and time consuming? See sidebar "Four Courses? Of Course!" for ideas!)

· Source recipes from your own collection, food magazines, cookbooks or online.

· Make a shopping list of the ingredients you'll need, and then go together to select and buy them. Many of them will no doubt be available from your nearest grocery store, but also try checking out a local specialty market and/or bakery for certain things, and visiting a wine shop, butcher shop and/or fish market, where the proprietors will be more than happy to answer any questions you have and help you make your choices. Doing so can turn what would otherwise be ordinary grocery shopping into a fun and inspiring outing!

· Set your table the night before if you can and break out the good stuff – it doesn't have to be linen, china, silver and crystal, but by all means, if you have any or all of that, use it! Candles are a nice touch, too. And be sure to incorporate Valentine's red into the color scheme.

A couple of "rules," if we may be so bold: No TV in the background (soft music is encouraged, though), and no smartphone, laptop, iPad, or Kindle anywhere on or near the table. The same goes for cans or bottles of any kind, with the exception of a wine bottle, if that's part of your menu plan.

Besides that, it's all up to you. This is your show and you two are the stars of it. But wait, you say – there's a supporting cast in place that could flip this show on its end, transforming it from the scene of a romantic tête àtête into a raucous comedy.

Ah, you're talking children. This is where grandparents, aunts and uncles and good friends come in. Hopefully, with their help, you can farm the kiddies out for the night and get some much-needed couple's time.

If that's not in the cards, you could help them organize their own little Valentine's party (decorations will add to the fun but encourage them to make their own lacy hearts and cupids and festoon their surroundings themselves). Order their favorite takeout food, and usher them to the family room or downstairs rec room – if you are lucky enough to have one – with a good movie and some games. Don't be above bribing the oldest to keep the younger ones entertained for a couple of hours, either – you deserve this "us" time!

And in the event that none of this is practical or realistic, and the supporting cast will inevitably be part of the story line, go with it. Family love is also something to celebrate!

Most of all, have fun, relax and don't dismay if everything doesn't turn out perfect (in real life, it seldom does). The perfect things here are togetherness, a sense of satisfaction, and time to share with each other. Vive l'amour!

FOUR COURSES? OF COURSE!
You can do this. Make it simple, make it elaborate – the choice is yours!

Cocktails and appetizers:
Serve Champagne/prosecco, wine, beer, cider, or a non-alcoholic beverage – but whatever you choose, pour it into a pretty glass.

Set out purchased almonds and marinated olives or assemble some special luxury nibbles with ingredients like smoked salmon, fresh oysters or gourmet cheeses.

Soup or salad:
Toss together a straightforward (but delicious) salad of torn Bibb lettuce and julienned radicchio with a classic vinaigrette, or make an asparagus soup garnished with a dollop of sour cream or crème fraîche.

Entrée:
Pasta, in its virtually unlimited variety and versatility, is a favorite with almost everyone. Consider fettuccine Alfredo (add chicken or shrimp if you like), carbonara made with specialty shaped pasta like torchio or gemelli instead of spaghetti (peas optional), or manicotti with spinach and ricotta. If you're feeling "cheffy", stir up a pot of delicious risotto with wild mushrooms, Mediterranean vegetables or lobster and saffron.

Dessert:
Chocolate is almost de rigeur for Valentine's Day, but you can make it easy and still elegant by serving purchased artisan truffles with coffee and/or distilled brandy after dinner – or ramp it up by baking a flourless chocolate cake, which is rich,decadent, and actually quite easy to make, and all it needs as the finishing touch are a dollop of whipped cream, some fresh berries and a dusting of powdered sugar.
Trending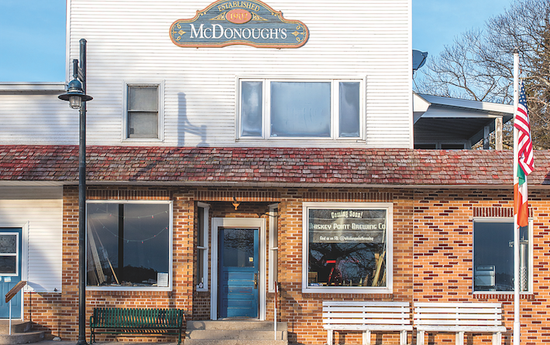 Welcome to Michigan's Most Remote Brewery
After years of planning and honing his beer-making skills, this spring, Patrick McGinnity plans to open Beaver Island&rsqu...
Read More >>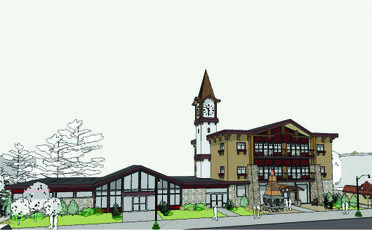 Gaylord: A boomtown Up North
Gaylord native Gary Scott had moved to Indiana, where he and some partners started a business to invest in distressed prop...
Read More >>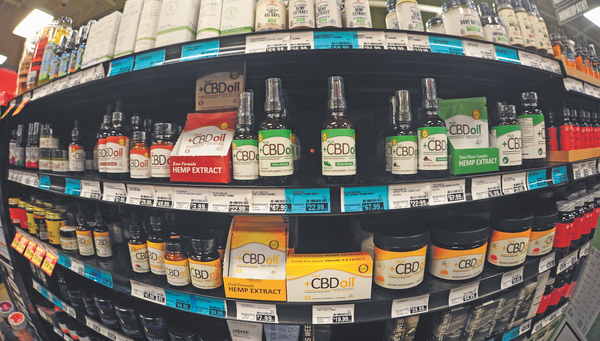 CBD Laws: Dazed and Confused
The sign outside of Family Video in Kalkaska lets drivers know the store has more than just movies. The sign reads: &...
Read More >>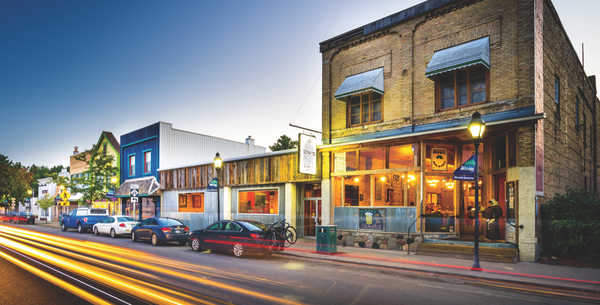 Small Up North Towns on the Rise
Spotlight on Bellaire (pictured)Seems Traverse City isn't the only place in the region making those "Best...
Read More >>
↑