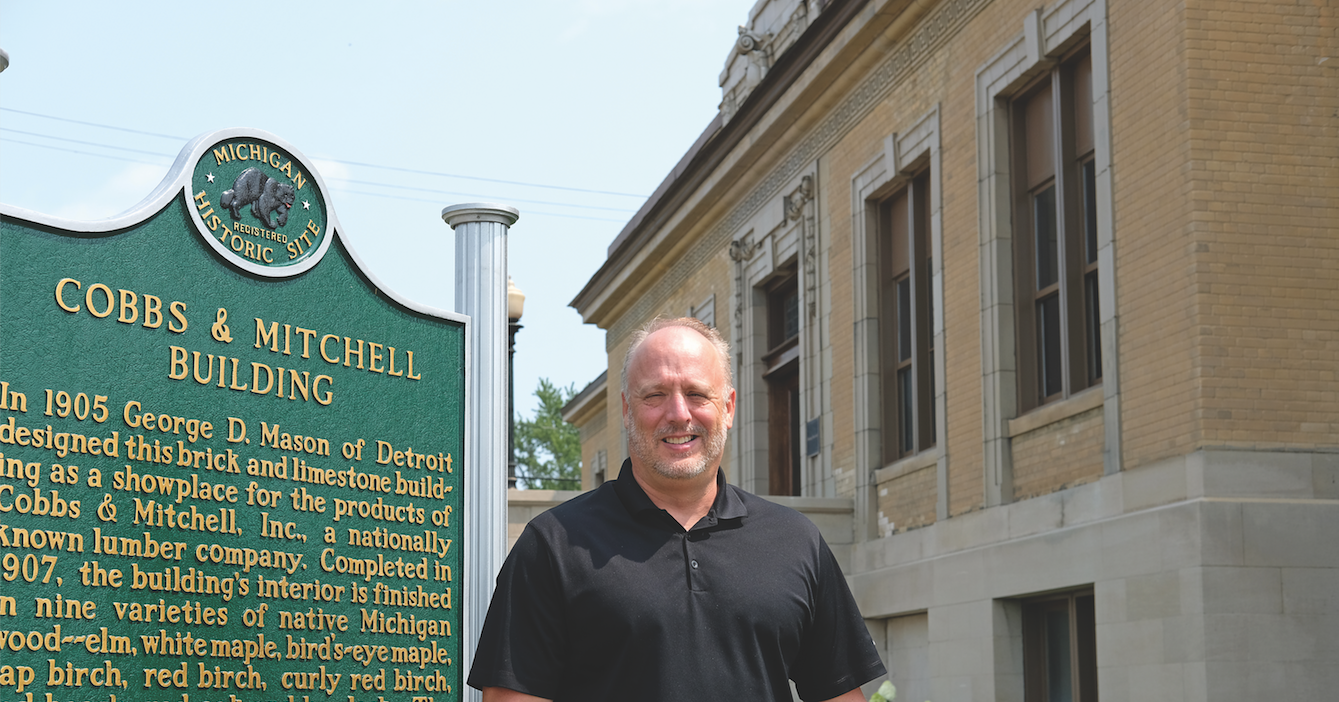 Could Cadillac Once Again Live Up To Its Name?
Rob Munger is just one developer eyeing — and investing in — the city of Cadillac. Will the once-thriving tourist town shake off its has-been vibe to become the North's next big thing?
All over Cadillac, developer Robb Munger has something going. On Mitchell Street, he's purchased the Old City Hall building, which he plans to continue to rent out as office space. Down the street, he's bought the dilapidated Better Bodies Health and Fitness property, which he plans to redevelop as a brownfield project and turn into more office space.

He's also in talks to purchase Hermann's European Restaurant & Cafe, perhaps Cadillac's best-known restaurant. He said he'd like to keep the establishment's name and spirit intact but wants to refreshing the look and renovate the space.

Across town, along the corridor known as Cadillac West, Munger has embarked on what could be his biggest project of all — he's got a purchase agreement to buy the Cadillac Sands Resort, a seven-acre, well-past-its-prime motel that's badly in need of work. In the spring, Munger unveiled conceptual plans to replace the Sands with a sprawling multi-use resort.

That a single developer, who is from Grand Rapids and who only recently appeared in Cadillac, has so many projects underway might prompt concern about his ability to deliver, except that Munger has already made good on his first major redevelopment project in the city.

In July, Munger unveiled the newly refurbished Cobbs & Mitchell Building, a 1907 classical revival building listed on the U.S. National Register of Historic Places. Munger spent the last year painstakingly restoring the structure, which had sat vacant for a decade. Hundreds of Cadillac residents showed up for the open house, and Munger said he was blown away by the positive reaction his work received.

"It was unreal. I felt like I was a rock star," Munger said. "I've never been involved in anything like that before in my life."

CHANGE IS COMING
Munger's efforts could be the catalyst for Cadillac's transformation — from a fading manufacturing center to a northern Michigan tourist attraction.

The developer's gamble on Cadillac has spurred, or at least coincided with, other big investments in the city. There's a lot happening all over town these days: The owners of the Blue Cow Café in Big Rapids and the Bluefish Kitchen + Bar in Manistee are constructing a new restaurant in a storefront on Mitchell Street. The City of Cadillac has undertaken a project to create a town center between Mitchell Street and Lake Cadillac; it would include an amphitheater, town square, and farmers` market. A 40-unit senior housing project is slated for a vacant lot at the south end of the city. And at the site of a long-ago shuttered Oleson's Food Store, a Lansing-based developer is planning a potential $10 million investments in a pair of four-story buildings; they would contain retail on the ground floor and apartments above.

David Miller, president of the Cadillac Area Chamber of Commerce, said he senses that, between Munger's projects and the Oleson's project, Cadillac is on the brink of something big.

"I have seen redevelopment in downtowns before, and I think we are poised for redevelopment. I think everything is in place for it," Miller said. "It's going to change the look, it's going to change the feel, it's going to change the vibrancy. We've got buildings that have been vacant for years that are going into vibrant reuse."
The developer of the Oleson's property project, Eric Hanna, president and CEO of Michigan Community Capital, said he couldn't discuss details of what's planned because the project is in its early stages, but he said he is excited about developing a project in the city.

The project is Michigan Community Capital's only one in Cadillac, and that's by design. Hanna said he likes to invest in place-making projects that can spur others to invest in the surrounding area.

"We want to try to have a more catalytic impact — be a larger, earlier investment," Hannah said. "The city has been phenomenal to work with. We've actually had an excellent experience with the community so far."

A SECOND LOOK
When Munger was on the hunt for a real estate investment a couple of years ago, downtown Cadillac wasn't on his radar.

Instead, he was looking outside of town at the former Wilcox Engineering building, a low-slung white structure that looks to be framed by pillars, visible from US-131. When that deal didn't work out, Munger thought he'd move on to another area.

In fact, he said, when Marcus Peccia, the Cadillac city manager, told him about the Cobbs & Mitchell Building, he had absolutely no interest; he thought Cadillac's downtown was dead.

"I said I'm not interested," said Munger. "I literally did not want to come here and look at this building," he said.

But Peccia had an ace up his sleeve: Cadillac city planner John Wallace, whom Munger had worked with decades ago in Grand Rapids. Wallace convinced Munger to come to Cadillac for a meeting and look at the vacant building.

"He looked at me, and he said, 'You need to develop here.' And I said, 'John, the city's pretty rough right now,'" Munger recalled. "And he goes, 'Well, trust me, you've got our commitment. We'll do everything to help you.'"

Munger said he knew the Cobbs & Mitchell building was a risky investment. It had sat vacant for more than a decade and had been in decline for much longer than that.

There were no tenants lined up to rent space. And it didn't just require renovation — it required historical renovation that called for specialized skills Munger wasn't sure he could find in northern Michigan.

Despite the uncertainty, Munger took the plunge.

"It was a huge gamble. This was the first property I ever bought without a plan," he said. "I bought the building, and I told my wife, I said, 'I don't know if I just wasted a whole bunch of money or if I ended up with a diamond in the rough.'"

The restoration took a year. Plaster-concrete molding on the ceilings had to be replaced, original wallpaper needed to be repaired and treated to be brought back to life, the woodwork and wood floors needed to be stripped and refinished, air conditioning and duct work had to be retrofitted, and the list went on.

But now that the project is almost complete and three-quarters of the building is rented — with others lined up for the remaining open space — Munger has decided he ended up with a diamond in the rough.

Today, Munger is bullish about this city that he almost didn't visit because he thought it was too far gone.

"The city's got my interest, so now I'm pushing really hard forward," Munger said. "It also helps me because, as I fix all of them up, it's going to end up raising my property values tremendously."

PROMISING TRAFFIC COUNTS
When Munger started to seriously research Cadillac's possibilities, he said he became convinced that property in the city was undervalued, both downtown and in the Cadillac West corridor.

He found that, counter to assumption, more cars were traveling through both sectors during traffic-count days in 2017 than they were before the construction of US-131, which allowed traffic to bypass Cadillac.

"I just did a blank slate. I came in, and I said, 'Okay what does Cadillac have going for it?' One of the key things is, traffic count out front is higher than it was when they closed down US-131. If you just look out here, you'll see all the traffic."

Cadillac is already a regional center that draws people from across central northern Lower Michigan for shopping and services.

Munger said the character of the town and the fact that it stretches around a lake poises Cadillac to become a tourist destination. It can also take advantage of the fact that it is located an hour or two closer to downstate populations than Traverse City or Petoskey.

"It's going to end up being more of a tourist town. Right now it's more of a manufacturing town," Munger said. "I always wanted it to be a tourist town, because it's only an hour and a half to get up here from Grand Rapids."

Munger's prediction isn't far-fetched. Cadillac was not so long ago a major player in the state's tourism economy. Its first tourist accommodations opened with The Great Way, a main building and nearly two dozen cabins, in 1920. Not long after, the William W. Mitchell estate become a state park that counted more than 5 million visitors in 1944. As more roads were built in and around the area — thanks, some say, to the fact that Cadillac served as the Michigan Department of Transportation's headquarters — Cadillac reached its zenith as a vacation destination in the '50s and '60s. After that, development slowed to a crawl.

But Munger believes that Cadillac's accessibility and centrality will once again prove to be benefits. "I think in the early years, the distance was advantageous because of car travel and roads, and then speeds went up, so Traverse City became much easier and more accessible," he said. "Now there are so many personal demands on our lives that being able to zip up in an hour and a half and just have one full day and maybe stay one night, that's not bad."

A VISION FOR CADILLAC WEST
Remarkably, at least as far as Networks Northwest community planner John Sych is aware, no one has ever studied and made a comprehensive plan for Cadillac West. Ever. What's there just sort of developed haphazardly over the years.
This year, the City of Cadillac corrected that oversight and commissioned a study.
The potential redevelopment of the Sands got people thinking about how that corridor works and how it could be turned into a more attractive place.

The City of Cadillac hired Networks Northwest to survey the community and Becket and Raeder to write a report. There was a community forum in May.

"I thought we had really good turnout. We had 80-, 90-plus people at the Cadillac Sands, kind of the ground zero of the Cadillac West area," Sych said. "They wanted to see something positive happen for the community."

There was a consensus that something needed to be done for Cadillac West. It's a resort area from another era that's never been updated. It is inhospitable for pedestrians and had become a traffic bottleneck.

"That was kind of the weakness — it's old, it's tired, the properties haven't been improved upon in all that time," Sych said. "And with all that traffic, it's not a very walkable environment."

Redevelopment of the corridor will no doubt be complicated because part of it is in Cadillac and parts are in Cherry Grove and Clam Lake townships. Nonetheless, Sych said there was a consensus that people would like to see it developed as something like "an Up North village," one that's walkable and offers a mix of retail, restaurants, hotels, and housing.
With frontage on Lake Cadillac and Lake Mitchell, Cadillac West has lots of potential, he said. As Traverse City and other northern Michigan tourist towns get busier and more expensive, there is opportunity for a place like Cadillac.

"You get there and you see the lakes, and it's really a nice, attractive area. You could really build on that," he said. "But it's going to take really those communities to kind of come together and share in this vision."

Sych said much of the vision for Cadillac West hinges upon the successful redevelopment of the Sands through private investment.

"It could be a real destination-type of place," he said. "It's going to have a big impact on the other properties; there will be interest in building upon whatever's going to be built there."

A VERY EXCITING TIME TO BE IN CADILLAC
Peccia, the city manager, believes Cadillac is on the brink of a new era.
"This is a very exhilarating time. This is the first time in quite a long time that we've seen this amount of commercial and even residential new development and redevelopment in the community," he said.

There's lots of work to be done, though, Peccia said, and it's going to take time.
"This is going to be an ongoing process for quite a while, unless an angel investor drops out of the sky," Peccia said.

Peccia shepherded the Cadillac Commons development, which seems to have started the swing toward redevelopment of the city and which Munger cites as one of the reasons he decided to take a chance on the Cobbs & Mitchell Building in the first place.
Peccia, though, wouldn't say that the Commons project is what got everything started, though he said he is excited to see the completion of the farmers' market, hopefully by fall, and next year's planned extension of the White Pine Trail to a trailhead at the Commons.

"There are positive sentiments that are certainly in the air about the community," Peccia said. "There are things that are happing here that make it a very exciting time to be in Cadillac."
Editor's Note: As this story was nearing press time, Northern Express received an update from Munger. He said his deal to purchase Hermann's had fallen through and the deal to buy the Sands has been put on hold as he attempts to renegotiate the purchase price with the seller.

Trending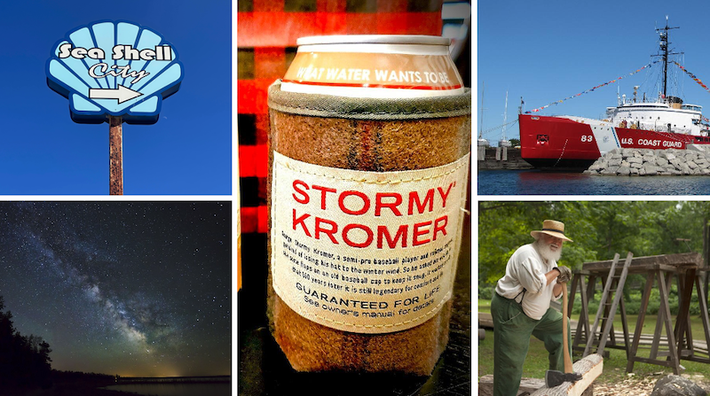 Must-sees on the Way to da U.P.
Whether you want to stretch your legs or stretch out your vacation, try at least one—or all!—of these detours ...
Read More >>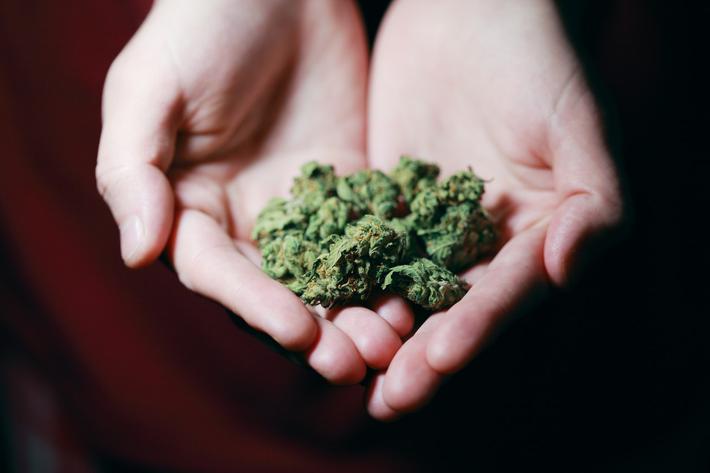 Traverse City Going Green(er)
After years of limbo, Traverse City's City Commission voted to move forward with allowing retail recreational mariju...
Read More >>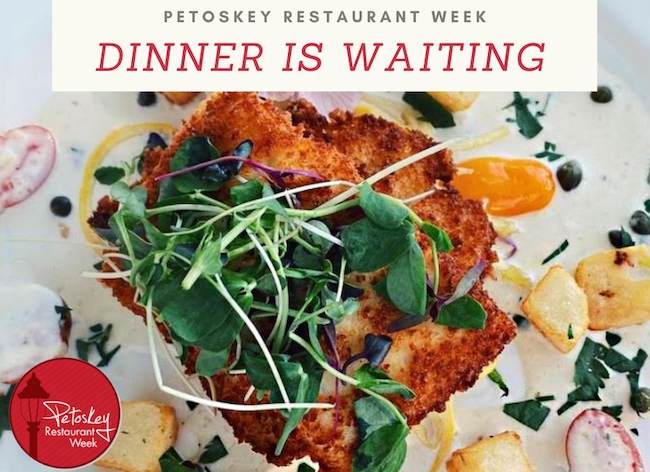 Restaurant Week Is Happening Now in Petoskey
Play hooky before the long weekend and make a stop in Petoskey for their spring Restaurant Week, running May 20-27. Three-...
Read More >>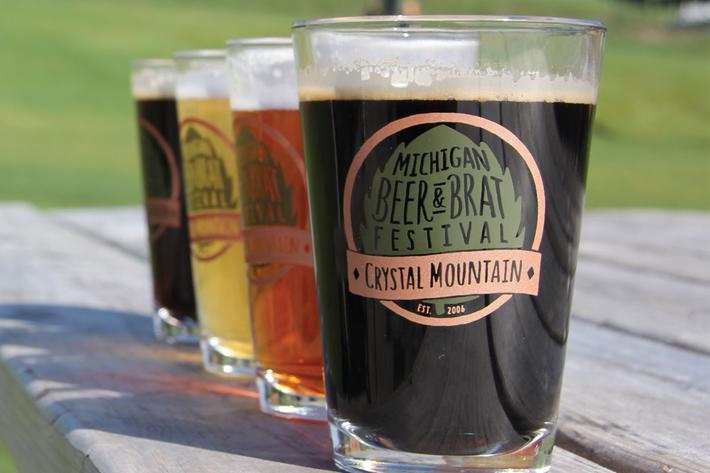 We See Beer and Brats in Your Future
The 15th annual Michigan Beer and Brat Festival is making a comeback Saturday, May 28, at Crystal Mountain in Thompsonvill...
Read More >>
↑