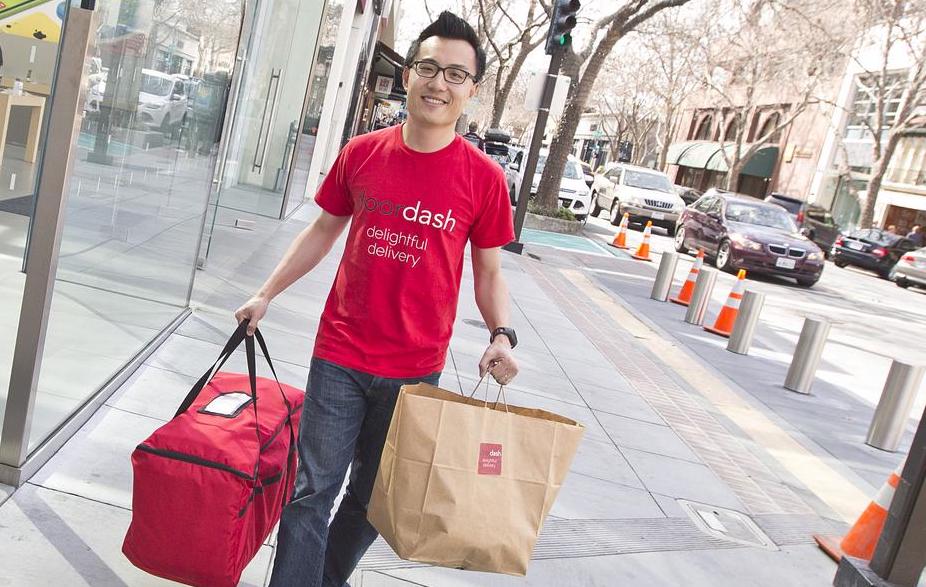 Could Delivery Save NoMi Eateries?
Some local restaurants undecided on the "Door Dash debate"
What was once the exclusive province of pizza and sandwich joints has become a means for some restaurants to thrive. But even as outdoor seating — and with it, customer numbers and gross receipts — threatens to shrink with the cooling weather, not all restaurants are ready yet to board the delivery train.
Steve Morley, general manager at Bob Evans in Traverse City, is a believer. He said his restaurant uses Grubhub and Door Dash. Angie Homan, the senior marketing communications manager for Bob Evans corporate, said delivery has benefited the Traverse City restaurant and its customers. "It provides a great option for our guests throughout the COVID-19 pandemic. Our plan is to continue to offer it," she said.
At least in Traverse City; the Bob Evans restaurants in Cadillac, Gaylord, and Petoskey offer online ordering for carryout and curbside — but no delivery. Those stores, however, do offer another means for reducing interaction and reducing duration of time spent in or out of the restaurant waiting for food, said Homan: "Guests can order direct from BobEvans.com."
THE FEAR OF FALL
Even with reduced indoor capacity, the arrival of summer enabled many eateries to offer or expand outdoor dining and return their business to something approaching normal. But as the leaves turn color and winter looms, reduced capacity indoors is almost certainly going to hurt Northern restaurants' bottom line. Several are looking to delivery as a means to counteract the limited in-restaurant service space.
Scott Joling is president of the Mission Restaurant Group, which includes a host of restaurants and brewpubs here and downstate: Jolly Pumpkin (Old Mission, Grand Rapids, Royal Oak, and Ann Arbor), Blue Tractor (Traverse City and Ann Arbor), North Peak (Traverse City) and others. Locally, two of its restaurants have tried delivery, though Joling noted the use of that service diminished after the dining rooms were allowed to reopen.
"In Traverse City, we are partnered with Door Dash at North Peak and Blue Tractor. During the quarantine, when our dining rooms were closed, delivery was a huge part of our business — as much as 50 percent. Since we've been able to open for dine-in, it's down to five to ten percent of our sales," he said. "It's still important, but not like before."
That could change. "As far as this fall and winter are concerned, we are prepared for increased takeout and delivery sales if that materializes. The level of delivery business will just depend on what course the virus takes, and how people respond to it."
On the other hand, Dave Denison, owner of Amical in Traverse City, said he has not used delivery, though he could change course. "To deliver or not to deliver — a tough decision with our menu style, price point, and service culture. We haven't chosen that path ... yet."
Denison said the restaurant offered pickup at its alley entrance to keep the front — which faces downtown Traverse City's main drag, Front Street, closed to vehicles and heavily foot-trafficked this summer — from getting too congested.
"It has worked reasonably well," he said, though said that with Front Street reopening to vehicle traffic, the restaurant will switch back to carryout from its public front entrance.
"We may go back to more 'travel-friendly' to-go options as we move into the fall season. But we are still undecided on offering delivery or becoming involved with the delivery services currently knocking on our door," he said, adding that he feels the restaurant loses some of its quality control when working with a third party.
Gary Kosch — owner of Traverse City's Agave restaurants, Gaylord restaurants' C.R.A.V.E. and Alpine Tavern and Eatery, and Kalkaska's Trout Town Tavern & Eatery, and Moose & Stella's Café —likewise said he has not yet turned to a delivery service, but he also hasn't ruled it out. "We have not used delivery. We've been so busy, haven't had time to look at it," said Kosch, who also has an interest in The Boathouse restaurant on Old Mission Peninsula with his brother Doug.
He also noted that the industry's worst possible news — the shutdown — occurred at the best possible time. "We were so fortunate. We shut down the third week of March when ski season was already over, then opened Friday of Memorial Day weekend."
Having outdoor dining as an option helped considerably, he said, such as at Alpine Tavern, which boasts a deck.
"That makes a big difference," Kosch said; diners are more comfortable eating outdoors.
Overall, Kosch said that business was better than he could have imagined. "I thought with 50 percent capacity, we'd be down, but we're up at least 25 percent," he said. Now, with winter on the way, Kosch said he will be speaking with his managers about the possibility of delivery. He is also enclosing the deck at Alpine Tavern to expand his overall capacity.
OUT OF TOWN? MAYBE NO CHOICE.
More rural areas not serviced by the likes of Uber Eats or its brethren typically haven't utilized delivery, and probably won't. Grille 44 in Bear Lake said it has seen plenty of business this summer and hopes it continues, and the restaurant has no plans to try using delivery.
Even the pizzerias are split on the issue. While the A. Papano's locations in Interlochen and Kingsley offer delivery, those in Beulah, Thompsonville, and Frankfort do not. Andy Miller, owner of the Beulah location, said insurance costs are too onerous to make it worthwhile for him to offer it. While he has been contacted by representatives from Grubhub and DoorDash, he said the percentage of sales they charge is simply too much to make it profitable.
Not that his business has been hurt by that lack. Miller said despite his dining room being closed since March, his takeout business has exploded.
"It's been our best year ever," he said wonderingly. He and his staff take all precautions, masking up before taking the orders outside to customers, who wait in their cars before walking to the tables set up outside the door.
Miller said he anticipates continuing to offer takeout only this winter. His point of sale system will enable patrons to contact the store when they arrive for their order, with staff then delivering it to their car.
Meanwhile, he's put off planned remodeling to the interior while he awaits word on when — or if — restrictions on dining will be lifted. "[The interior has] become a big storeroom," he said. "There were things we were running out of, such as salad bags and containers, so I ordered more of them."

Does Delivery Service Make Cents?
According to a Grubhub spokesperson, drivers average more than $20 per hour they're on the road delivering orders, and many drivers make more than $30 per hour. "Additionally, 100 percent of tips have, and always will, go directly to our drivers. To date, we've provided more than $3 billion in tips to drivers." Delivery boundaries vary depending on the restaurant and market.
The company's most recent earnings report for the second quarter shows:
· The company ended the quarter with 27.5 million active diners, up 35 percent year over year and up by 3.6 million sequentially from the first quarter.
· Grubhub sent 647,100 orders to restaurants on average each day, up 32 percent compared to the same time last year
· Average order size was $39, up 20 percent from last year
· April through June food sales for the company were $2.3 billion, an increase of 59 percent from the second quarter of 2019
Trending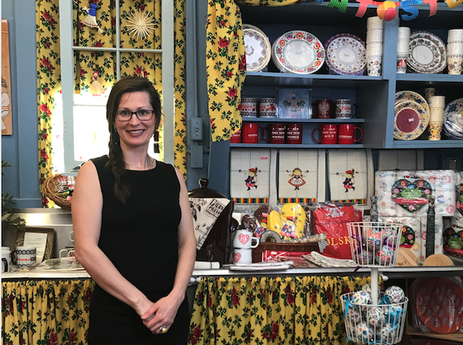 Straight Outta Hamtramck
There it stands, in downtown Cedar: The Polish Art Center. Some paintings of the Old Country probably, maybe some Polish p...
Read More >>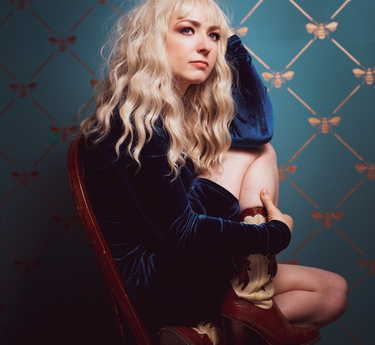 The Queen of Underground Country Returns
The last time Rachel Brooke released a full-length solo album, things looked very different — both in the northern M...
Read More >>
Patience Required
It's going to be a very long election night. Voter fraud will have nothing to do with it. Every state has some form of ea...
Read More >>
The Long Goodbye
Last week, President Trump sowed confusion within his government — and amongst our allies — by tweeting t...
Read More >>
↑