Crafting a Community
Elise Crafts shares her perspective on community development
Off the beaten path of downtown Traverse City's beloved restaurants and charming window displays are dozens of little neighborhood gems. There's the swingset view of West Bay's moody shades of blue at Darrow park; the summertime food trucks churning out tamales and sushi; and the sidewalks and trails that conveniently lead to Little Free Libraries, boutique grocery shops, local businesses, and concerts on the lawn.
But there's also the less appealing aspects of living, working in, and even visiting Traverse City, like the undeniable lack of childcare and affordable housing or the worker shortages interrupting the very industries that anchor the city.
It's these things—all of the good, bad, and in-between in a community—that people like community developer Elise Crafts think about while on the clock.
"I think community development sometimes gets confused with economic development, and they sort of overlap," she explains. "But economic development is thinking about how best to attract employers and grow jobs in an area. And then community development could be the complement to that. Let's make this community a really great place to be [in order] to make all of that possible."
Listening In
Crafts founded her firm, Statecraft, in 2018 to help foster healthier, happier communities by pinpointing ways to make them function more efficiently for the people within them. She develops studies, timetables, and plans to enact change with the input from local citizens and partner stakeholders…input that can sometimes be quite spirited.
"It's not about me or my work," she says. "It's about the community that we're working on, the idea that we're working on. And that person or group is offering an opinion because they care deeply, and I respect that."
At the moment, she's currently balancing active roles in the Marquette Master Plan as well as the Traverse City Master Plan and has previously worked on projects familiar to locals, including the Healthier Drinking Culture Strategic Plan for Downtown TC, which was adopted by Traverse City leaders in October of 2021.
That plan opened with a study which was, at times, contentious. Respondents were unified in their belief that the local drinking culture needed improvement, but were often split on how to solve the problem, with heated commentary permeating the conversations. Crafts' job was to come alongside the other professionals on a development team and, taking into consideration every comment and survey, flesh out short- and long-term solutions to the identified problem.
In the case of the Healthier Drinking Culture Plan, some residents felt that the best solution would be stricter laws around public intoxication and a stronger law enforcement presence in downtown proper, while others were adamantly against more policies and laws as a fix. In the end, the plan incorporated views from both sides. By June 2023, city partners have been tasked with, among other goals, increasing the presence of downtown police officers (who receive training in conflict de-escalation); installing more outdoor lighting on streets, sidewalks, and alleys; supporting various safe-drinking trainings for downtown serving staff; and encouraging the availability of non-alcoholic beverages and promotion of safe transportation options.
(Read more about the plan and its action steps at healthierdrinkingtc.com/strategic-plan.)
Building Connections
Crafts is well versed in contentious topics, having worked on other sensitive projects in the region including a tall building proposal, which enlightened her to the fact that Traverse City is "one of the most engaged communities," and its residents are anything but apathetic.
"I think people who find themselves here or grew up here care really deeply about what happens here and are willing to take a survey or attend a meeting to show up and make sure that whatever they think should happen is recorded and part of the record," she says.
Not every project she helps spearhead is so polarizing, however. The Lower Boardman River Unified Plan, a project that has essentially sought to implement environmentally respectful development guidelines for the portion of the Boardman-Ottaway River that runs behind many of the businesses on Front Street, "had a broad community embrace."
One corridor Crafts is especially focused on lately is Eighth Street, where her office—a coworking space that she shares with other local professionals—is located in the new Commongrounds building. She's also consulted for the mixed-use development, which houses residential, professional, and enrichment focused spaces like food incubator Nobo Mrkt and music and art venue The Alluvion all under one roof.
The concept behind Commongrounds is one that Crafts believes intrinsically improves communities. "I think that community relies on connection and mixed-use developments to connect different organizations, residents, and patrons together, making for a vibrant and interesting space."
Finding Solutions
Though the deadline-driven nature of her job keeps her on her toes in anticipation of the people and places she gets to work with next, there's an overarching theme in every contract she takes on: communication not for the sake of debate, but for the sake of solution.
Crafts also acknowledges that while her ultimate goal is to help the communities that seek her services, sometimes the positive effects of the solution may be tough to distinguish immediately.
"I think one of the biggest challenges with community development is it's hard to tie outcomes to actions," she explains. "It takes a long time for culture to change or corridors to change, and so you've got to be patient. … Sometimes the change is so incremental."
She has been watching that incremental change Up North since 2013, when she moved from southern Michigan to accept a part-time position as the Peninsula Township zoning administrator, filling in the gaps with shifts at The Workshop Brewing Company. Even after 10 years in the area, Crafts is aware of the apprehension some may have to a non-local implementing changes into their community, and she says that the pushback she sometimes receives is a positive sign of involvement from residents and visitors alike.
Reflecting on the delicate quality of community development and the perspective she's gained in this dynamic role, she says, "I feel like there might be an opportunity to learn, as a community, how to disagree and be okay with disagreeing, while looking for what we do agree on and moving forward on that."
Trending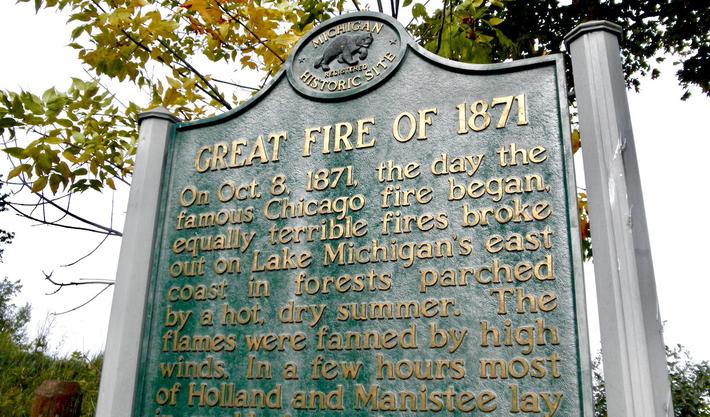 Histories and Mysteries: The Great Michigan Fire
Every schoolchild knows the tale of how Mrs. O'Leary's cow (supposedly) kicked over a lantern in a Chicago bar...
Read More >>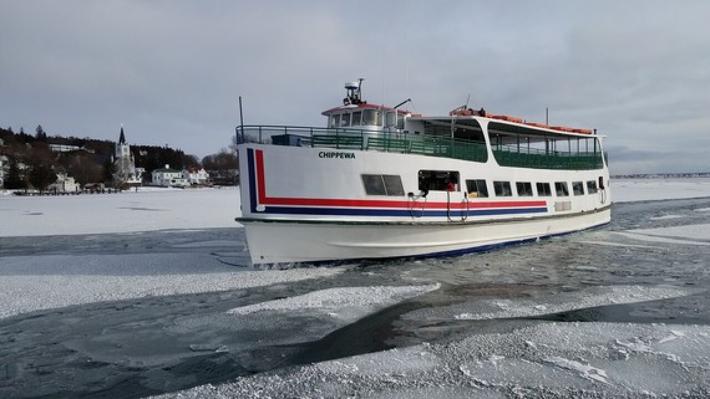 Electric Ferry Service
Mackinac Island ferries cruise back and forth across the Straits dozens of times per day in the high season, carrying as m...
Read More >>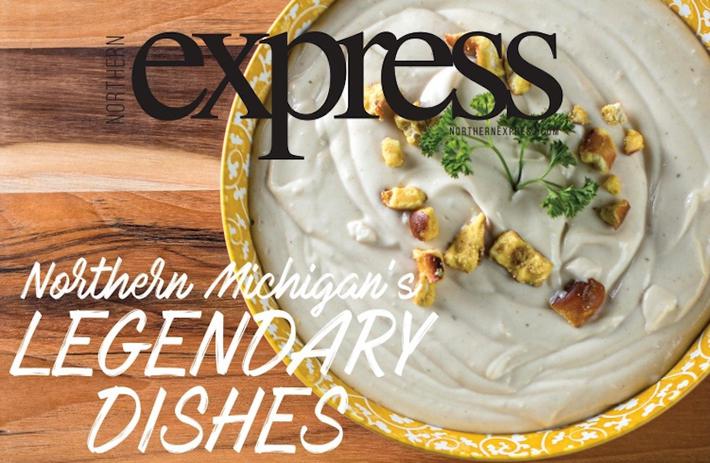 What's Your Favorite Meal in NoMi?
Northern Express is gearing up for our Spring Restaurant Guide, and that means it's time to feature five more amazin...
Read More >>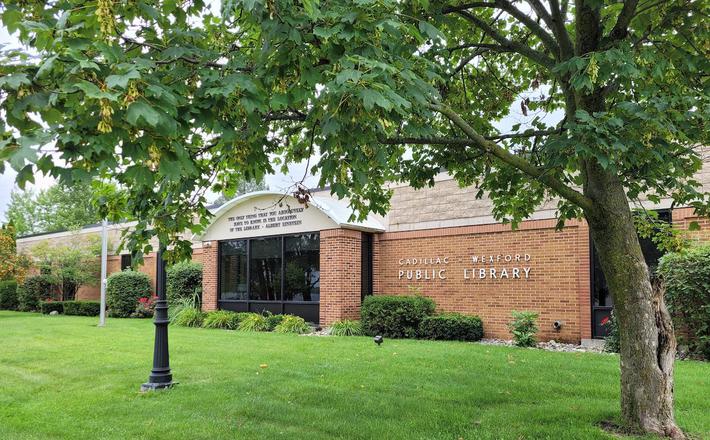 An Indiana Jones Adventure
It's our Histories & Mysteries issue, and what could bring those two things together more perfectly than an Indi...
Read More >>