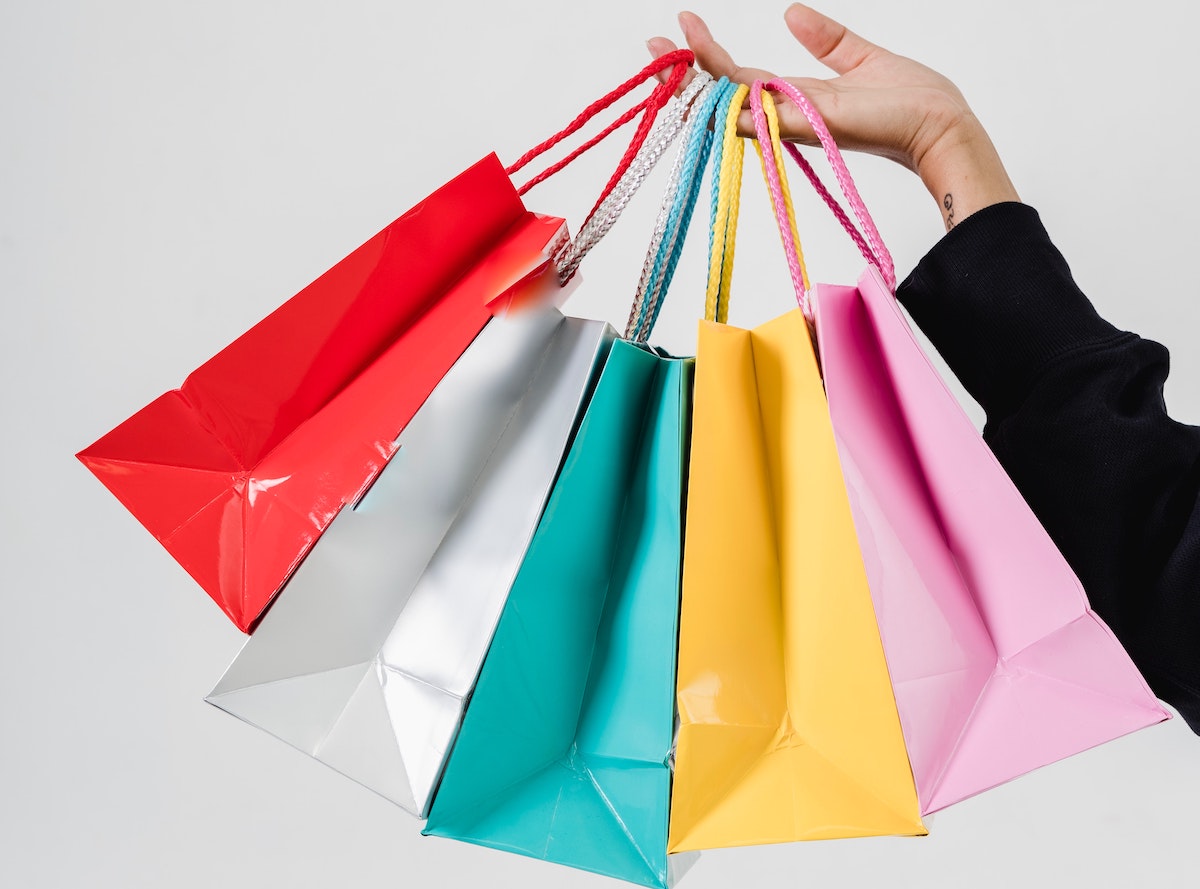 So Much More Than a Credit Card Holiday
The real effect of Small Business Saturday in northern Michigan downtowns
We all talk about Hallmark holidays—looking at you, Valentine's Day—but no one ever discusses credit card holidays. Perhaps that's because there's really only one of note: American Express' Small Business Saturday.
Started in 2010 during the recession, Small Business Saturday takes place the weekend following Thanksgiving as a foil to Black Friday. It promotes shopping at small businesses to support local communities and bring holiday shopping dollars to one-of-a-kind brick-and-mortars to keep employees paid, store doors open, and downtown shopping districts vibrant.
Recognized by a Senate resolution in 2011, Small Business Saturday continues to grow in popularity as an annual holiday shopping tradition. In 2021 alone, U.S. holiday spending neared $889.3 billion, per the National Retail Federation, which is predicting sales to rise between 6 and 8 percent for 2022. American Express reported that for the same year, Small Business Saturday shopping at independent retailers and restaurants garnered an estimated $23.3 billion.
Small Minded…In the Best Way
Two communities that roll out the welcome wagon for Small Business Saturday are those of Traverse City and Cadillac. While many local businesses rely on the tourist season to keep them in the black, the holiday season is equally crucial to a shopping district's future and vitality.
"Small businesses are the backbone of our downtown, and we fully support anything that brings more exposure and revenue to these incredible merchants and restaurants," says Art Bukowski, Traverse City's Downtown Development Authority (DDA) communications and outreach director. "We promote [Small Business Saturday] on social media, but we also work year-round to promote our small businesses, both specifically and generally."
According to Caitlyn Beard, president of the Cadillac Area Chamber of Commerce, supporting local shops equates to supporting everything from soccer lessons to living expenses to for community members who own small businesses. She says a large portion of the money spent locally stays local—70 percent of the dollar spent at Cadillac businesses remains within the community, helping small-town life thrive.
"Small Business Saturday is critical to our entrepreneurial communities in rural areas," says Beard. "During a season of travel for shopping, Small Business Saturday provides great foot traffic and energy. The Cadillac area businesses host sales, scavenger hunts, games, appetizers, accept downtown dollars, and really collaborate for a full experience."
She adds, "When shopping at a local location in the Cadillac area, you are supporting the local economy backing the rural community you live in. This includes supporting the activated spaces in the area—Cadillac Commons, trailhead, local parks, the skatepark, tree zoo, sound garden, local schools, etc."
Small Steps Yield Big Results
The biggest adversary to small businesses nationwide is online shopping, which is rife with ease and convenience. Adobe Analytics predicts e-commerce will account for $209.7 billion in holiday spending between Nov. 1 and Dec. 31.
But shopping on Amazon doesn't include the warm and friendly faces of those you know or an inviting atmosphere decorated to accentuate holiday cheer.
"People like buying things from their friends and neighbors," says Bukowski. "And our local businesses have worked very hard to provide a top-notch shopping experience with excellent offerings."
Retailers in both Traverse City and Cadillac will have special deals running throughout the weekend. (We recommend checking their respective websites or social media pages for the latest and greatest deals.) Cherry Hill Boutique in Traverse City is one of the participating businesses:
For Black Friday and Small Business Saturday, Cherry Hill offers 20 percent off clothing and an extra 20 percent off sale, plus a promotion on their Brighton jewelry line.
"Downtown is a destination…people love to come down here to eat lunch, have a coffee, and shop all the boutiques," says owner Annie Hill. "We're super busy [that weekend] and those just promotions help move it along."
In addition to their numerous shops, both Traverse City and Cadillac—and many others around northern Michigan—participate in downtown dollar gift certificate programs, which enable the purchaser to support the overall downtown and the recipient to choose one of their favorite locations to patronize.
No matter what you buy, Bukowski simply encourages folks to think local.
"We are fortunate that the Traverse City community genuinely embraces our downtown businesses," says Bukowski. "That being said, we can never have enough local support! Small businesses live or die based on the support of those in their communities."
Nov. 26 is Small Business Saturday. Learn more at americanexpress.com/us/small-business/shop-small.
Trending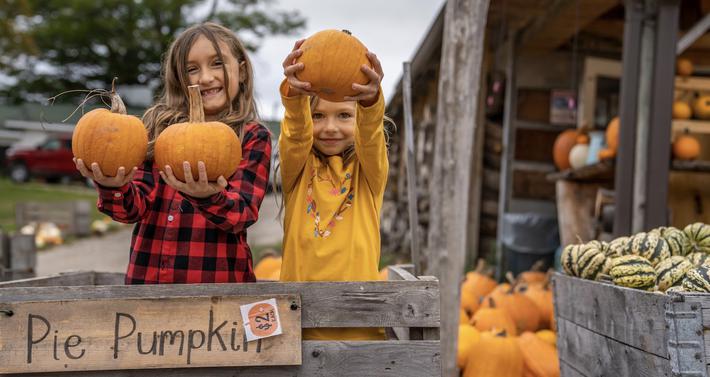 Seven Fall Festivals and Celebrations Around the North
If you ask us, it's impossible to beat the beauty of fall in northern Michigan. Vibrant-hued trees, glowing sunsets,...
Read More >>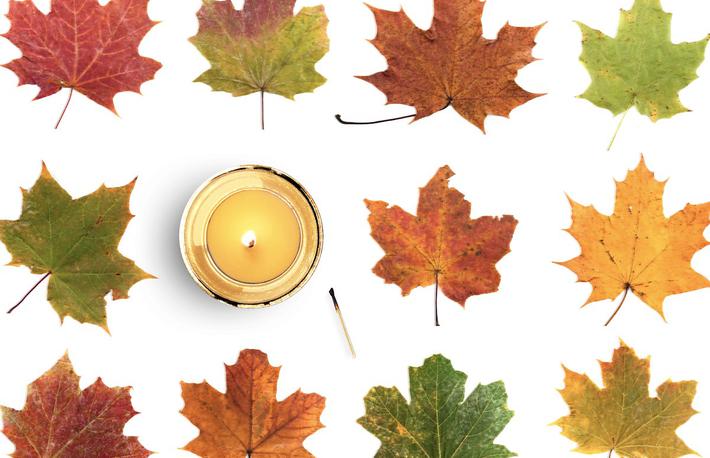 All the Scents of Fall
With the equinox behind us, it's time to go all in on autumn. Traverse City Candle Co. has done just that with their...
Read More >>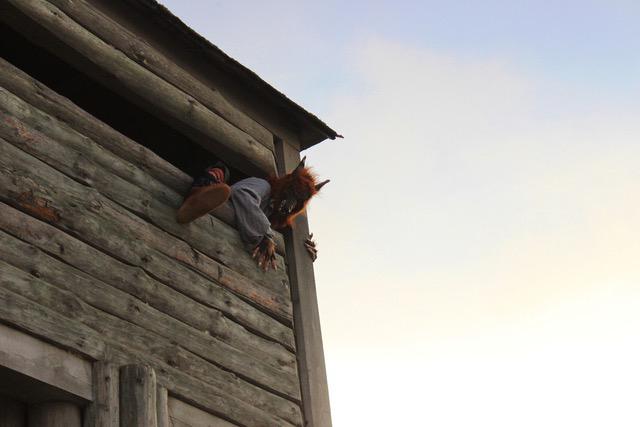 A Night at Fort Fright
This is not your typical haunted house or trail! Make your way through Fort Fright, an 18th-century fort and fur trading v...
Read More >>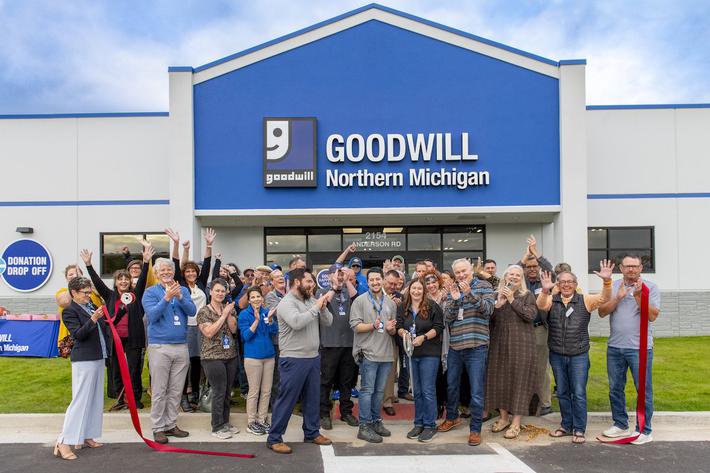 Goodwill Gets New Digs in Petoskey
This past week, Goodwill Northern Michigan opened a new Goodwill store in Petoskey at 2154 Anderson Rd., which replaces th...
Read More >>