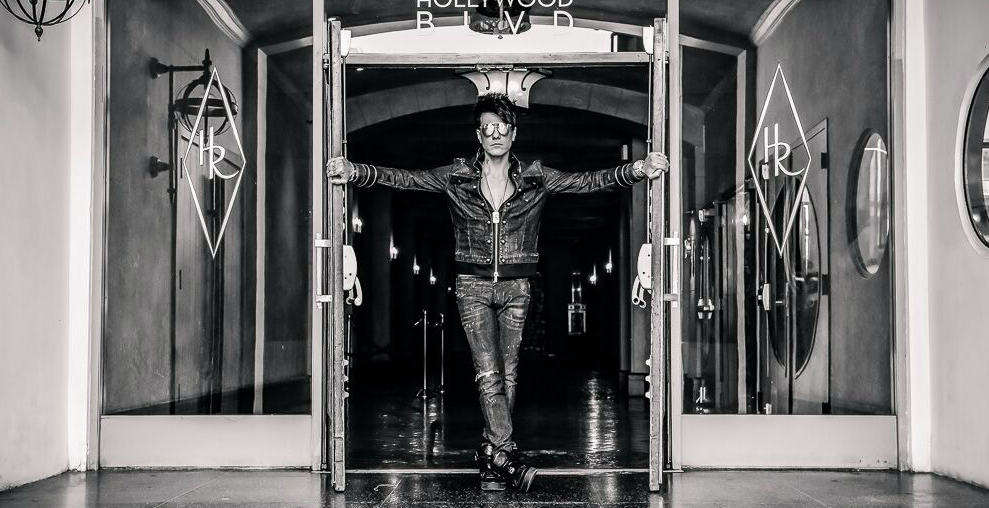 Criss Angel to Appear — and Probably Disappear
'Mindfreak' coming to Leelanau Sands
Criss Angel is revered as one of the best magicians out there. Among his accolades, he's been named the Magician of the Decade, the Magician of the Century, even the Greatest Of All Time. The escape artist, illusionist, and sleight-of-hand master is bringing his bag of tricks to Leelanau Sands Casino May 30.
The show is part of a brief tour, which is what he does when he goes on vacation. "I'm a workaholic. I love getting out there," he said by phone. So he takes his show on the road when he's able to. "The energy is completely different. The audiences are really great and a lot of fun."
It allows him to reach people who aren't able to make it to Las Vegas, where he performs more than 250 shows a year. Those performances in Las Vegas encompass much more than simply Angel on stage. "It's the first fully immersive show. There's half-billion pixels, walls of video, more lights than all seven Cirque du Soleil shows. It's 3D without glasses," Angel said.
His touring show itself is different from the Vegas productions, both by choice and by necessity. It would be impossible to duplicate the enormous production on the road (for example, the 38,000 pounds of equipment suspended above the audience), so he doesn't even try. Instead, he's created a completely different show for touring.
"Criss Angel RAW — The Mindfreak Unplugged" brings his famous sleight of hand street magic, mentalism, and even some of his most iconic illusions to life.
"I wanted to create a different show. RAW is unplugged, stripped down. It's like Bruce Springsteen on Broadway," he said of Springsteen's solo shows, which found him alone on stage without a band. "Without all the hoopla, you get to the essence."
Angel has dominated the world of magic as the biggest name on the planet. He served as star, creator, executive producer and director of Criss Angel MINDFREAK on A&E Network. The series continues to be viewed regularly by more than 100 million viewers in over 90 countries. His Las Vegas stage show remains among the hottest tickets in town. He has also starred in TV specials, guest starred on other shows, recorded albums, and created retail magic products.
As to all the accolades he's received from the likes of Vanish Magazine and the International Brotherhood of Magicians, he acknowledges them but said that's not why he performs.
"They're incredible honors. It's beyond my wildest dreams," Angel said. "I just wanted to create something as a fan of magic I wanted to see. I love doing it, and I'm grateful to be doing what I love."
Angel has also taken the lead in the fight against pediatric cancer. He was already involved in efforts to combat the disease through his Believe Anything Is Possible foundation when his son Johnny was diagnosed with leukemia. Since then he's led efforts with the renamed Johnny Crisstopher Children's Charitable Foundation, through which all donations go directly to the fight against cancer. "I've been working since 2001 to raise awareness. I use the platform I've been blessed with. Every cent goes toward it — nothing is taken out," he said.
His first-ever benefit event, H.E.L.P. (Heal Every Life Possible), brought in over $1million during a one-night live production in Las Vegas. In 2018, Angel received the first American Cancer Society Compassionate Heart Award. This award honors community leaders whose compassion is put into action and serve as role models for others. He's now in the planning stage for a one-night event at which he hopes to raise $5 million. Among the celebrities he's enlisted are Gary Oldman, Paul Stanley, band Imagine Dragons, and chef Gordon Ramsey. Best of all, after three years of treatment, four-year-old Johnny is now in remission.
With Johnny on the mend, Angel is looking forward to going on the road. He's trimmed his Vegas performance schedule from 460 per year to 260 to enable him to take trips and perform his show outside Las Vegas. "I love doing different things now," said Angel.
And there's no end in sight. "I love creating, and I love performing. When that passion is gone, I'm gone."
For tickets and additional information, go to www.LeelanauSandsCasino.com.
Trending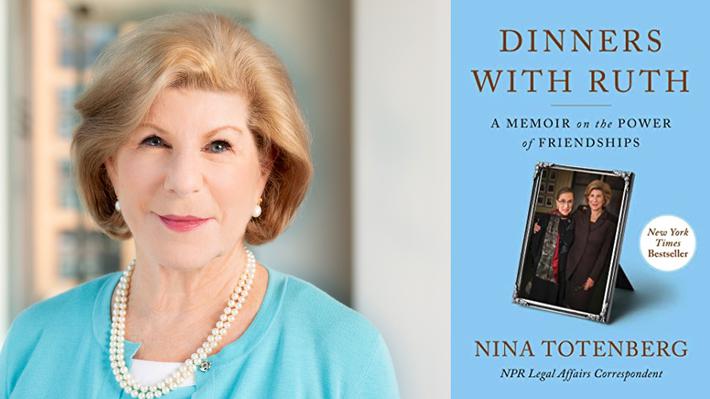 Dinners with Ruth
In the theme of Galentine's Day and female friendships is NPR legal affairs correspondent Nina Totenberg's boo...
Read More >>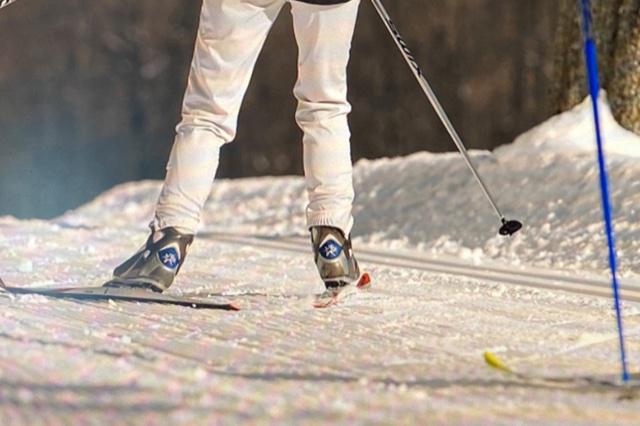 Shooting Ski-t
Take aim when you pair cross-country skiing with airsoft during Crystal Mountain's Airsoft Biathlon on Sunday, Feb. ...
Read More >>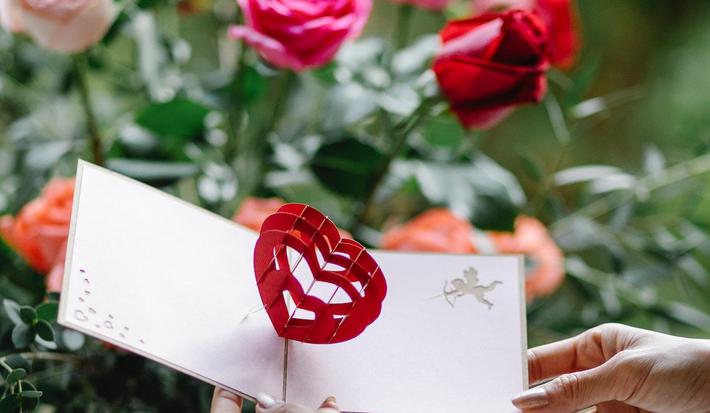 The Lost Art of Valentines: Three spots to find (or make) the perfect card
Remember the days of giving valentines in elementary school? Of perfecting each card and sentiment and placing each sparkl...
Read More >>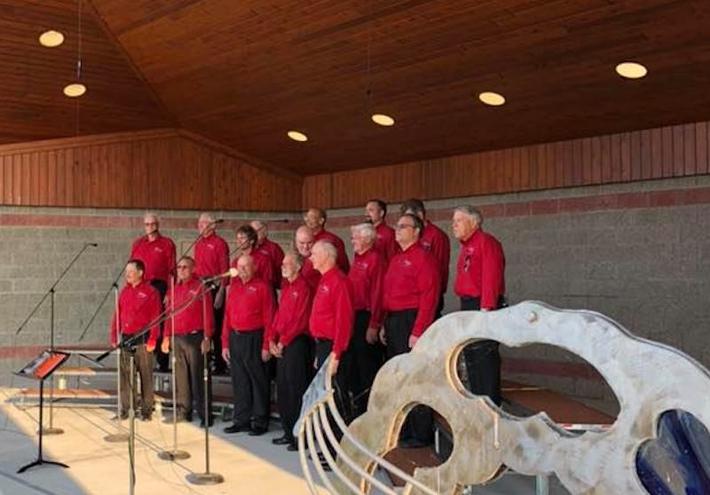 Singing Valentines
If you need a fresh way to show your love and gratitude this season, then perhaps a singing valentine is up your alley. Th...
Read More >>