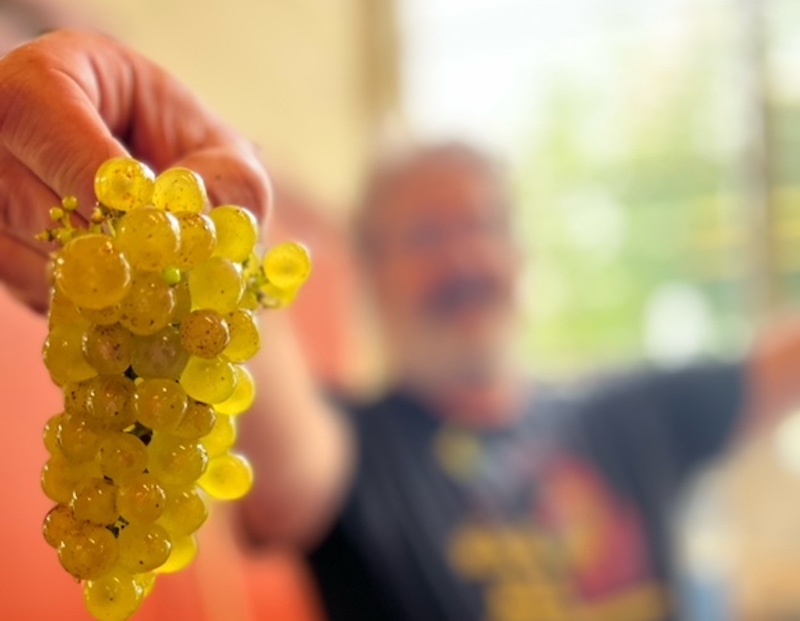 Crushing It
How collaboration drives Left Foot Charley…and northern Michigan's entire wine industry
No local winery is an island.
That's the philosophy Left Foot Charley founders Bryan and Jen Ulbrich have taken with their winemaking operation since day one. And while it's an idea that runs contrary to what many people think they know about wineries, Bryan Ulbrich says it's actually the concept that has allowed northern Michigan to develop the robust wine industry it has today.
The Custom Crush Crash Course
While most wine enthusiasts picture all wineries as self-sufficient, self-contained systems—operations that run their own vineyards, production facilities, tasting rooms, and bottling operations—the truth is that winemaking is often a more collaborative process.
That collaborative capability is on display in a concept called "custom crush." While many wineries do grow their own grapes and make their own wine, some wineries don't have their own vineyards, while others don't have their own winemaking operations. Often, these wine businesses will ally with one another to provide the capabilities that the other lacks.
In a custom crush situation, a grower cultivates and grows wine grapes, but then contracts with a third-party producer to turn those ingredients into wine.
According to Ulbrich, Left Foot Charley actually got its foot in the wine industry door by working in custom crush. Nearly two decades later, the business remains one of the area's preeminent operators in that space—and the not-so-secret partner behind wines at four other local wineries.
"Jen and I realized that the only way we were going to get a winery established was if we could get some of these relationships [with other wineries] and keep those relationships alive," Ulbrich says. "Because then that would help with the whole financial picture in terms of overhead and things like that. And it would allow us, then, to have the crew and the equipment that we felt we really needed for the quality of wine we wanted to produce."
A Spirit of Collaboration
Even beyond custom crush, Left Foot Charley has always been an openly collaborative winery. Rather than owning and farming its own vineyards, for instance, Left Foot makes wine from grapes sourced through a variety of independent growing partners from across the region.
"Throughout Northern Michigan, there are numerous small vineyards owned and farmed by individuals who do not have wineries," reads a section on the Left Foot Charley website. "The grapes were often sent to giant blends. Many of these viticulturists are excellent farmers and deserve to see their work turned into wine. Left Foot Charley has teamed up with Northern Michigan's best 18 growers to produce wines that display the range of aroma and flavor found among the glacially tilled hills of our appellations."
The Left Foot team does do some vineyard management for its growers, particularly for those who are "aging out of the actual work of the vineyard." Still, even 18 years after its inception, Left Foot Charley remains one of the few northern Michigan wineries that doesn't own any vineyards.
Instead, Ulbrich and his team have specialized mostly in the process of pressing grapes and turning them into wine. That expertise—not to mention the equipment necessary to drive the process—has made Left Foot a go-to collaborator not just for independent local growers looking to do something with their grapes, but also for well-known area wineries whose specialties fall more on the growing side of the spectrum.
When asked why a winery would go the custom crush route rather than building their own production facility, Ulbrich says it's all about "scales of efficiency."
"We're a really small wine region in general, and we're trying to compete against these historic or really big economic engines of places like New Zealand or California," he explains. "Those regions are coming into the market with huge economies of scale. So, one way that we can try to keep our wines at levels that are at least approachable in terms of price is by working together. Not every winery needs a press and a crew and a bottling line. If we can kind of co-op together, then we can pass [those resources] on to the custom clients so that they're able to take advantage of a larger production facility without owning it or maintaining it."
Does one winery making the wines for a variety of different brands risk sacrificing some of the uniqueness of each wine? According to Ulbrich, not at all.
"The way we function—and I can't speak for anybody else—our clients are always growing their own grapes," he explains. "They're putting their energy into the vineyard and focusing on what is really the most important part of any wine, which is the fruit. We are just the midwives who take the fruit and get it into the bottle. And as long as you're keeping the grapes separate and not blending them, it's relatively easy to keep the wines distinct."
Taboo or Not Taboo, That Is the Question
While the collaborative benefits of custom crush are clear, it's also easy to wonder whether the concept carries any sort of taboo in the wine world. As in, do the wineries that contract with Left Foot Charley or other custom crush operators prefer to stay tight-lipped about the fact that they aren't necessarily the ones turning their grapes into wines?
"For our clients, it's open and talked about," Ulbrich says of the custom crush arrangement.
Most local wineries, he notes, like to tell the stories of how their wines came to be, and in some cases, partnerships and collaborations just happen to be part of those narratives. "I think—and our clients think this too—that [our role] is an important part of the story. But at the same time, the actual winemaking itself sometimes gets a little too much credit. The winegrowing is where the flavor really comes from. If we're effective winemakers, we're not really manipulating flavor; we're more carrying flavor through. So, the story is really about their farming, and we kind of just facilitate that story through the winemaking."
Left Foot Charley's four custom crush partners are Bowers Harbor Vineyards on Old Mission Peninsula, Big Little Wines in Suttons Bay, and WaterFire Vineyards in Kewadin, and Royal Farms in Ellsworth. Each client, Ulbrich says, is "very actively involved in the winemaking process," working closely with Left Foot's winemakers on style, direction, tasting, and more.
Additionally, each client brings a different ask to the table. Bowers Harbor Vineyards, for instance—which Ulbrich says has been a partner now for more than 20 years—collaborates with Left Foot for just "a portion of their production," including their "estate-grown fruit and some of their single-vineyard wines."
The partnership with Big Little, meanwhile, springs from Big Little's status as the still wine offshoot of Leelanau County's renowned MAWBY Vineyards, which itself focuses exclusively on sparkling wines. MAWBY makes all its own sparkling wines, but the Big Little still wine program utilizes Left Foot's custom crush services.
"They're a sparkling wine facility, and we have all the still wine equipment," Ulbrich explains. "So, instead of them doubling up on equipment, it makes sense for us to work together."
Striking the Right Balance
If there's a challenge to custom crush, it isn't keeping the wines distinct or navigating industry taboos. Instead, Ulbrich says the biggest difficulty is balancing the needs of third-party clients with in-house winemaking aspirations.
Of Left Foot's four custom crush accounts, Ulbrich says the smallest requires 300-400 cases of wine per year while the largest demands 3,000 cases a year. Add them all up and those four accounts equate to about 50 percent of Left Foot's total annual production.
In addition, Ulbrich notes that Left Foot Charley is a bit "hemmed in" by its Grand Traverse Commons facility, which means the winery doesn't have much space to expand production. "So, the balancing act we've drawn is that we are not taking new custom clients at this point," he says. "We're just focusing on these long-term relationships that we've had and trying to keep doing the best we can for them."
Letting custom crush go would give Left Foot Charley more capacity to focus on its own wines, but Ulbrich is steadfast about retaining the numerous advantages that custom crush brings to the table. The most valuable of those, he says, isn't the extra source of revenue, but the opportunity to exchange ideas and innovations with other local winegrowers. By keeping a foot planted firmly in the collaborative realm, Ulbrich thinks Left Foot has been able to grow and advance faster than it ever could have on its own.
"There's something interesting about wine where, if you share the information, it's not like sharing ingredients and process," Ulbrich says. "If you're making a cake or even a beer, it might be highly protected because it could be replicated by somebody else. Wine isn't that way. If I talked to a neighboring winemaker about how we press grapes, or what fermentation temperatures or protocols we use, they can take that same information and it still won't replicate our wines, because our wine grapes are from where they're from.
"So there really isn't a fear of trade secrets, and that has allowed us all to learn at a faster pace and to push the industry further," he continues. "We have so many points of contact and information sharing, and the result is that, instead of having one great winery up here, we've got 30. And that just shows that northern Michigan is a real wine region that has something to add to the conversation."
Trending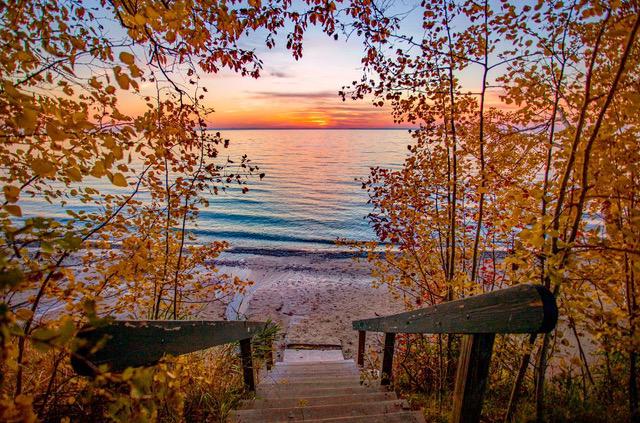 Cruisin' the Breezeway
Fall into East Jordan during the 15th Annual Autumn on the Breezeway! Choose from three different dates: Sept. 30, Oct. 7,...
Read More >>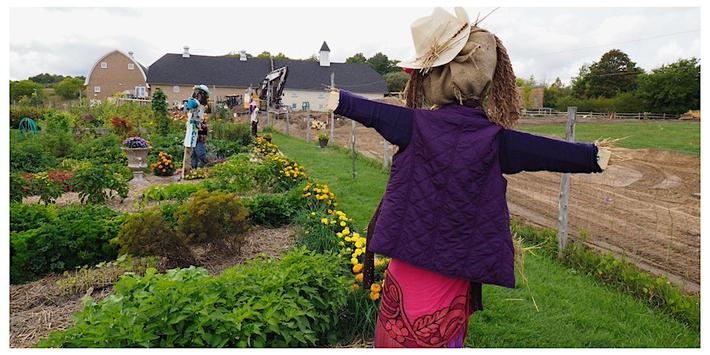 Scarecrow Szn
It may not be "spooky szn" (as the kids call it) just yet, but it does seem like it might be scarecrow szn. Th...
Read More >>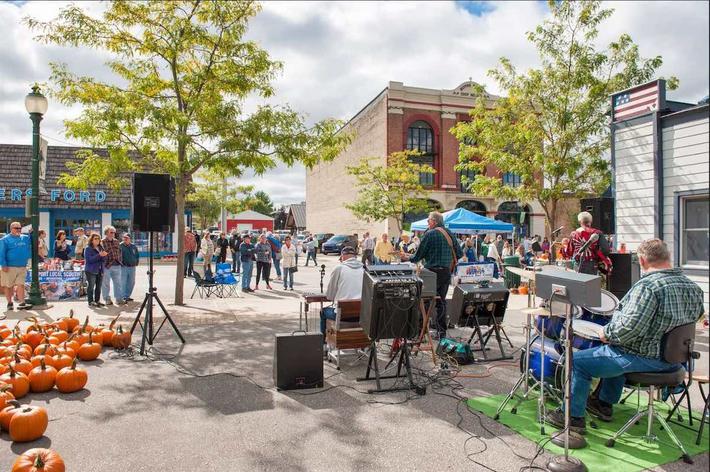 Celebrate the Harvest in Boyne City
Welcome to the season of harvest festivals! The days are getting shorter, the nights (and days) cooler, and it's tim...
Read More >>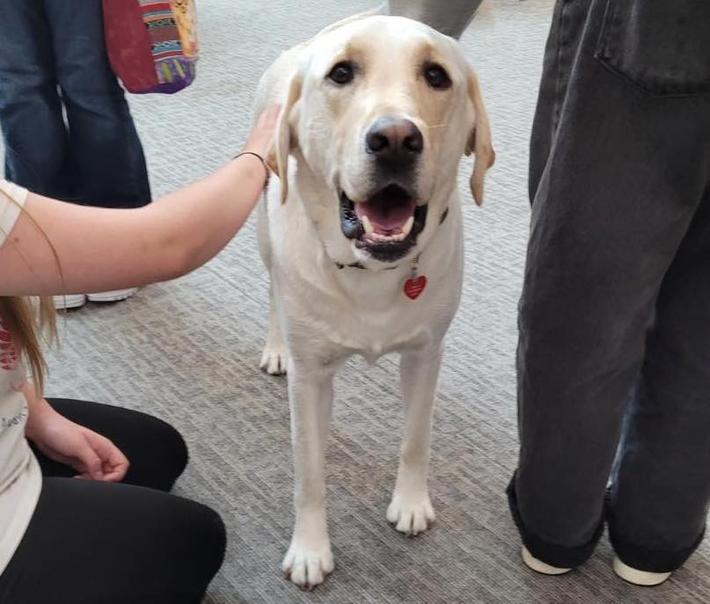 Pups on Campus
Traverse City West Senior High has brought on a very good boy as their newest staff member for the 2023-24 school year. Me...
Read More >>