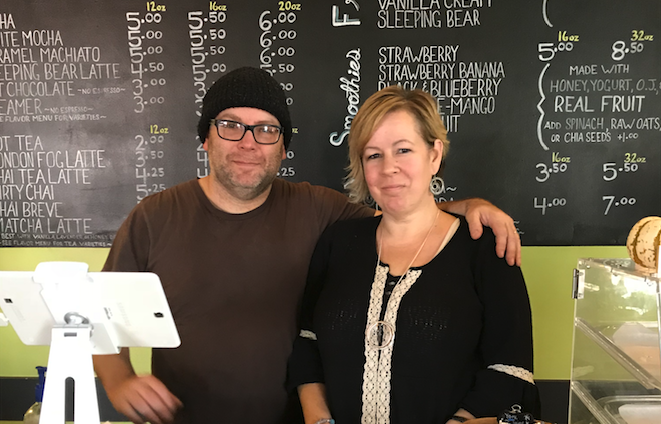 Dark Days Done, Beulah's Ursa Major Bistro Shines On
Restaurant profile
In the wild, a match between a big bear and a caribou would probably tend to favor the bear. And one between a large, powerful caribou and a baby would be easy to call as well. Which all leads to Beulah's Blue Caribou Café bowing to the inevitable, an onslaught from giant Caribou Coffee, and changing its name to Ursa Major Bistro.

When Kelly and Eric Chorley opened their café in downtown Beulah in 2014, they opted to call it the Blue Caribou after a drawing their youngest daughter, Katie, had made. Their business grew, and all seemed well and good until Kelly got a warning letter from the attorneys for Caribou Coffee, the megalithic coffee shop franchiser based in Minneapolis and owned by German company JAB Holding, which also owns Panera, Krispy Kreme, and Einstein Bros Bagels, among other companies.

The letter stated that the café's logo and name were too similar to that of the nation's second-largest coffee chain, and the mom-and-pop diner was causing Caribou Coffee irreparable harm. Never mind that their caribou was blue on a field of white, while that of the coffee giant was brown on blue, or the fact that the nearest Caribou Coffee shop was over 200 miles away. Or that the Blue Caribou was a complete diner, not just a coffee shop.

"I told them no," said Kelly. At first, that is; eventually the Chorleys gave in, on the advice of their attorney. "He said, 'I could fight it and probably win, but it would cost $50,000.' So we chose to comply," said Kelly.

Making matters worse, the first letter came just two days after Kelly's husband, Eric, who ran the kitchen and did bookkeeping, had been seriously injured in an automobile accident. With several broken ribs and injuries to his leg and head, it took him months to recover. "The accident and Caribou [thing] held us back. We had to hire three people to replace Eric," Kelly said. "We learned a lot and kept it going."

They were able to do so in part because it's such a family affair: All five of their children have worked there, and though the oldest now works in a different job in IT, the other four are still part of the crew. Asked what the best part of the job is, Kelly says the entire staff becomes a family. "I love the family we are here," she said. "Plus the unlimited coffee."

The bistro offers a complete menu of breakfasts, soups, sandwiches and salads. Some favorites include the Hypocrite Omelet (a veggie omelet with meat); a Reuben Panini, with corned beef slow-roasted in house; and Tears of Joy, a tuna sandwich with pesto and three cheeses. The lattermost was so named when a customer who'd ordered it as a special called them and said, "I'm crying tears of joy, it's so good."

There's also an astonishingly huge menu of drinks, from lattes to smoothies to house-made sodas, and an array of mouth-watering baked goods. Seasonal specialties include pumpkin scones and both pumpkin lattes and pumpkin chai. The latter two feature Kelly's proprietary pumpkin sauce "with real pumpkin in it," while Ursa Major also offers Northwoods Soda draft root beer on tap.

For dessert, Kelly offers a host of baked goods, while Eric has appropriated a family secret for Grandma's Peanut Butter Cheesecake, though he said it's actually his great-grandmother's recipe. They also carry Moomer's ice creams, such as peanut butter Oreo. "People got upset when we didn't have it," said Eric.

Eric is working up some dinner-style entrees. "I want to do some Italian dishes," he said. Meantime, he's come up with a Macaroni and Cheese with four cheeses which has become a favorite. Working alongside Eric in the kitchen is Mark McClellen, who has crafted a new pan-fried perch that will be paired with Eric's signature tartar sauce.

"Next summer I want to expand the bakery. That's what I love," said Kelly. "That's why I wanted a restaurant. I wanted a restaurant since we first got married." She'd previously waited tables while also working in the WIC program at the health department. Eric had headed up the food service program at Frankfort-Elberta Schools, and for 25 years he spent the summer cooking at A&W in Frankfort.

In the summer, the patio of the corner restaurant is crowded with customers. It's part of a cozy group of restaurants in downtown Beulah; three others are located directly across the streets. Several others are just a short walk away, while more are on the west side of town. Nevertheless, the Chorleys say this summer was their busiest, a sentiment shared by some of the other restaurateurs. "All summer long it was at least a half-hour wait for a table and food," said Kelly.




Trending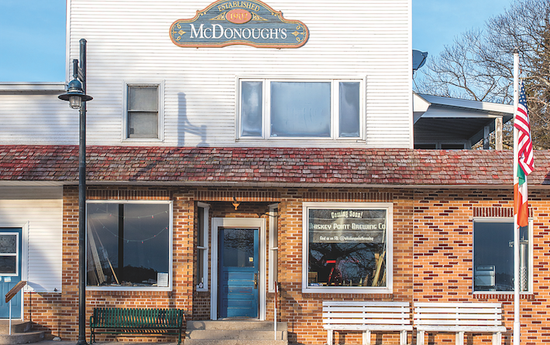 Welcome to Michigan's Most Remote Brewery
After years of planning and honing his beer-making skills, this spring, Patrick McGinnity plans to open Beaver Island&rsqu...
Read More >>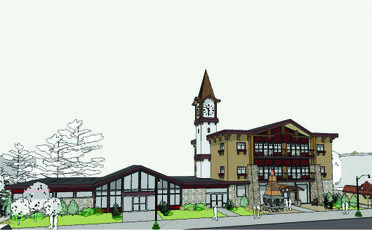 Gaylord: A boomtown Up North
Gaylord native Gary Scott had moved to Indiana, where he and some partners started a business to invest in distressed prop...
Read More >>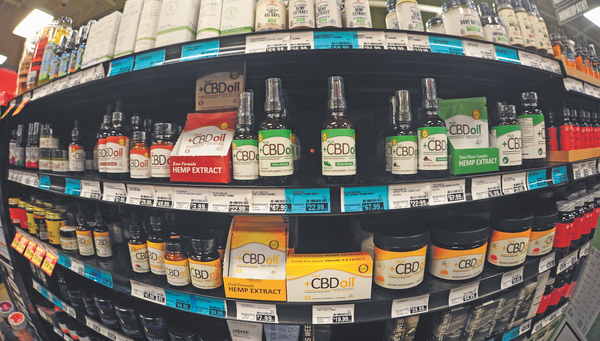 CBD Laws: Dazed and Confused
The sign outside of Family Video in Kalkaska lets drivers know the store has more than just movies. The sign reads: &...
Read More >>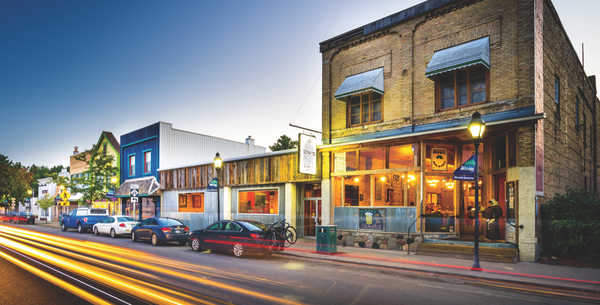 Small Up North Towns on the Rise
Spotlight on Bellaire (pictured)Seems Traverse City isn't the only place in the region making those "Best...
Read More >>
↑