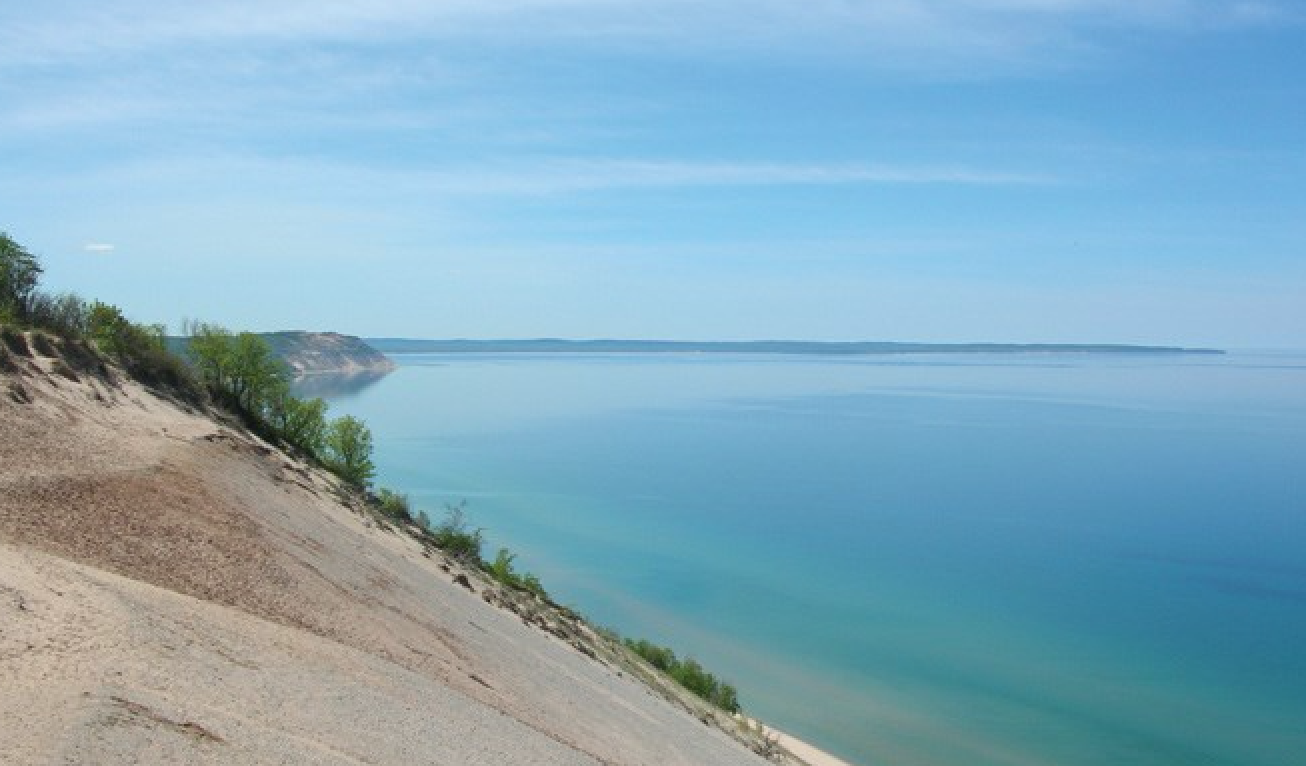 Destination Empire
Beaches, hikes, drives, and a wee bit of chocolate make for a divine day in Empire
The tiny village of Empire, due west of Traverse City at the terminus of M-72, offers more than just a beachfront on Lake Michigan (though that's lovely too). There are some great nearby hikes, a gorgeous drive, and other lakefront options, all within the Sleeping Bear Dunes National Lakeshore.
Hike Empire Bluff
One a clear day you can see forever. Or at least to South Manitou Island. This hike of 1.5 miles takes you through beech and maple forests, across hilly terrain and fields, to a bluff overlooking the sandy shores of Lake Michigan from a height of more than 400 feet.
Though relatively short, its terrain makes for a moderate amount of exercise. The length means it's perfect for families, as it can be done in around an hour. Pick up the self-guided brochure at the trailhead, which also describes the six interpretive posts and the natural and geographical history of the area. One caveat: Be aware of the poison ivy commonly found in the open areas along the way.
Hike Pyramid Point
In an area known for its stunning views of sand dunes, islands ,and the varied hues of Lake Michigan, Pyramid Point stands out as one of the best. Also part of the Sleeping Bear Dunes National Lakeshore, the point is a 2.6-mile trail that also traverses old farm fields. It encompasses three extremely different environments: maple-beech forest, high bluffs, and meadow.
Lookout point is about 0.6 miles from the trailhead. At both Pyramid Point and Empire Bluff, hikers are warned not to descend the hillside to Lake Michigan, both for safety and to protect the natural setting from erosion. The last half-mile loop of the trail follows Basch Road, so it's important to watch out for traffic on the return to the trailhead.
Drive Pierce Stocking (pictured)
If you want to cover more ground, consider the 7.4-mile Pierce Stocking Scenic Drive, north of Empire on M-109. You can stop for a picnic at one of the many scenic spots along the route. Stretch your legs by taking a dune hike along the Cottonwood Trail. Or just admire the views — there are spectacular overlooks of the Glen Lakes, the Sleeping Bear Dunes, and Lake Michigan.
The observation deck at the Lake Michigan Overlook is a must-see, at 450 feet above the lake level. While hiking down the bluff is not prohibited, it is discouraged, as it is dangerous and erodes the hillside; each year many hikers need to be rescued because they get injured or find themselves unable to hike back up the steep, sandy incline. A park pass is required to access the Pierce Stocking Scenic Drive.
Beach It at Otter Creek/Esch Road Beach
Located off M-22 about three miles south of Empire, Esch Road Beach (also known as Otter Creek to locals) is one of the best beaches in Michigan. After driving about a mile and parking along the road, you'll traverse a 300-foot walk through soft sand to the pristine waters of Lake Michigan. The beach spreads far to the north and even farther to the south, including the mouth of Otter Creek.
This is the site of the former logging village of Aral. It was a vibrant logging community with a sawmill and dock. Intrepid hikers can hike all the way around Otter Lake. The trailhead to Otter Lake Loop Trail is on the gravel road just east of the parking lot. There is also a bridge over Otter Creek near the trailhead.
Still want more?
Stop at the Visitors Center, the local headquarters of the National Park Service, at the end of M-72, just before it hits M-22 in Empire. Park passes, brochures, and maps are available at the information desk. Rangers and volunteers are available to answer questions and assist visitors. The facility is open 8am to 6pm daily.
Trending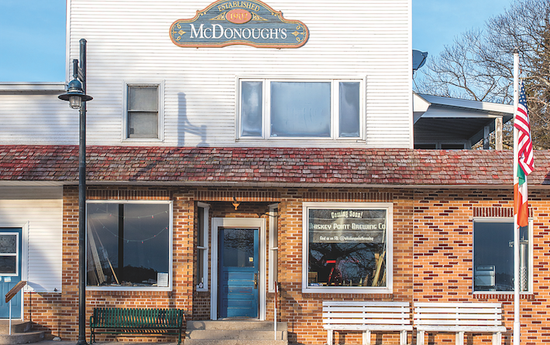 Welcome to Michigan's Most Remote Brewery
After years of planning and honing his beer-making skills, this spring, Patrick McGinnity plans to open Beaver Island's first microbrewery. Opening a craft brewery is challenging. Opening one on a remote island in Lake Michigan that's either a 15-minute plane ride or a two-and-a-half-hour ferry ride from ...
Read More >>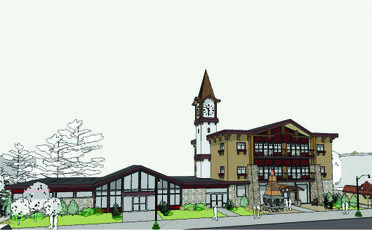 Gaylord: A boomtown Up North
Gaylord native Gary Scott had moved to Indiana, where he and some partners started a business to invest in distressed properties. He was talking to a banker in Detroit about real estate in Bloomington when he asked what kind of deals might be available in northern Michigan. ...
Read More >>
Ready, Set, Shop!
Looking to put some local gifts under your tree this year? Look no further: We've scoured the shops of northern Michigan to find a mix Up North classics and out-of-the-box surprises — at all price points — that'll excite everyone on your list. Behold: Our 2018 picks for ...
Read More >>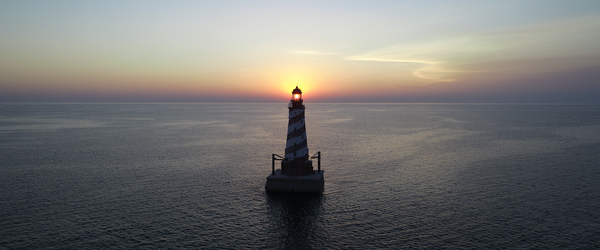 The White Shoal Beckons
There was something in Brent Tompkins' landlocked childhood that instilled in him a love of lighthouses.When the 44-year-old remodeler learned of a chance to buy not just a lighthouse, but perhaps the most iconic lighthouse on the Great Lakes, Tompkins jumped at the opportunity. Through a government ...
Read More >>
↑