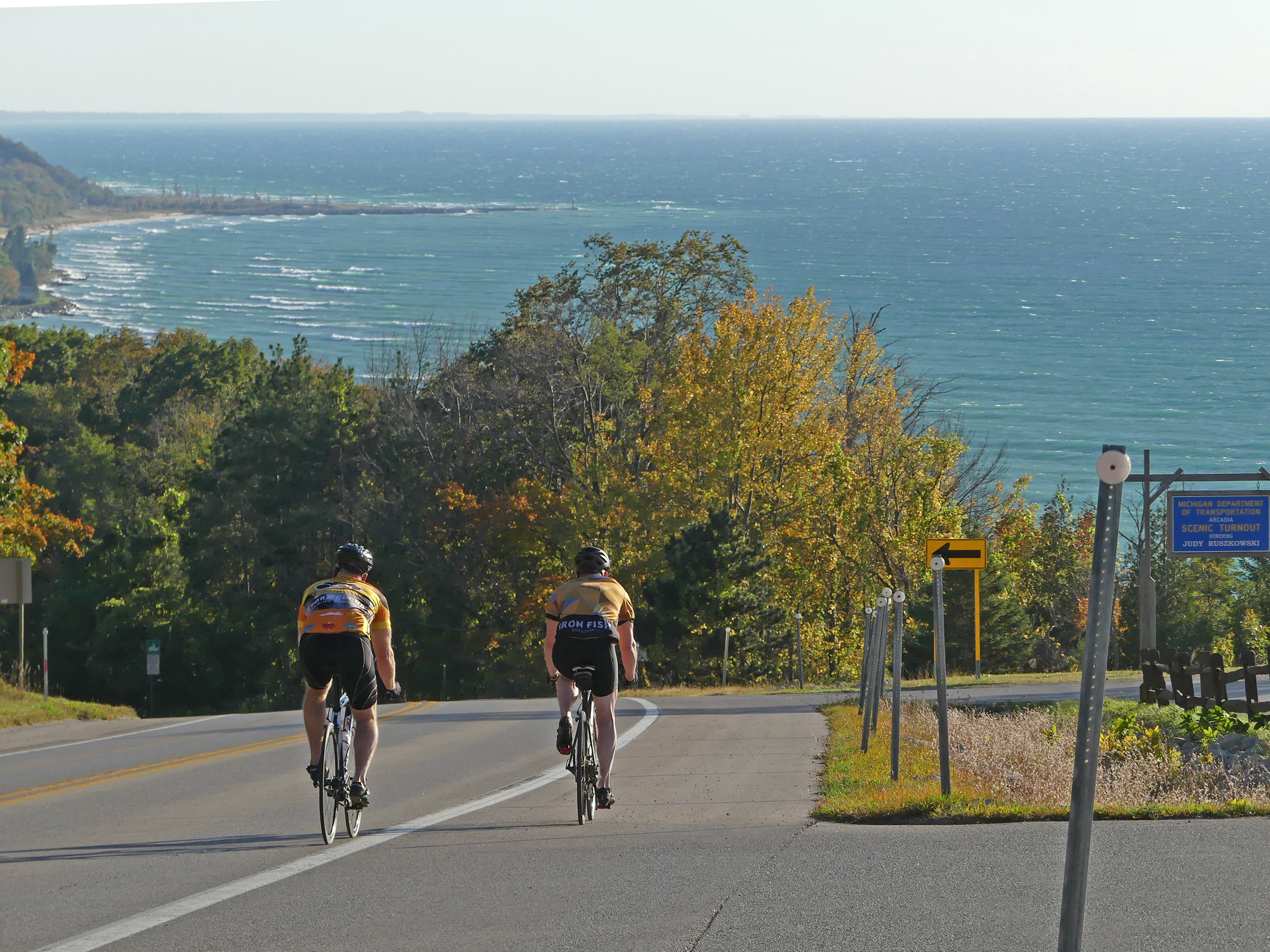 Don't Ride 100 Miles for a Banana
Benzie's Bike Up North fuels riders with Cherry Hut pie; rewards with a hot buffet and craft cocktails  
The Kentucky Derby is over, but race fans are just getting started in northern Michigan. And among the myriad races of all stripes is the 11th Annual Bike Up North, which takes place June 1.

If you're not yet a road biker, this might be your reason to become one.

Put on by the Benzie Sunrise Rotary Club as a fundraiser for Benzie Central Schools, the event has expanded over the years. This year it will include the Iron Fish Team Time Trial 100K/62 mile race for four-man and three-woman teams, as well as 30-, 45-, and 100-mile routes.
"It's morphed into a really cool thing," said Bill Kennis, the event chair. "We thought, Benzie is so beautiful, we could do a tour."

Kennis expects between 300 and 400 riders, hailing from across the Midwest. The 30-mile course passes through Kaleva and is mostly flat and very fast, with a few scenic rolling hills. The 45-mile route shares the 30-mile route to Kaleva and then heads northwest to the pristine shores of Bear Lake, with some additional hills adding to the challenge.

Kennis said the feature race is the 100 kilometer, which comes out to 62 miles. This course serves as the team time trial with staggered start times; scoring is determined by the third male rider from each team or the second female rider. The rolling path of this race wends through orchards and offers panoramic views along the entire south shore of Crystal Lake.

Finally, add the best of the 62-mile and the 45-mile together and you get the 100-mile course, with winding roads and hills and views of orchards, Platte Lake, Bear Lake, and Crystal Lake. All the courses begin and end at Crystal Mountain "Our courses are designed for maximum beauty and safety," said Course Coordinator Michelle Russell.

Kennis said the natural beauty of the area is a big part of the appeal, but so is the hospitality offered during and at the end of the race. "At the end of most races, you get a Gatorade and maybe a banana. Here you get lots of stuff," he said. Said stuff includes a hot buffet luncheon following the event, as well as live music. Iron Fish Distillery is hosting an aprés bike event with games and classic cocktails for celebrating. Courses and food stations along the race feature Cherry Hut pies for carb-reloading and Graceland Fruit snacks.

All told, Kennis expects the races to bring in between $15,000 and $20,000. The funds are earmarked for various programs run by the Sunrise Rotary Club, all of which benefit students at Benzie Central. Part of the money goes toward a $1,000 scholarship for a graduating senior, which is renewable for three years. The club also works with the Reading Is Fundamental program, reading to first-graders and giving them free books.

Another portion of the funds raised goes toward an annual trip for freshmen. The ninth-graders travel on charter buses to Michigan State, Central Michigan, or Grand Valley to give them a taste of college life. "Some have never seen a university. Benzie kids [who attend that university] will meet them, tell them, 'You can do it.'

"Every year we do a Career Day, look at the Career Tech Center. Post-secondary education is what it's all about," said Kennis.

For more information or to register, visit www.bikebenzie.org.

More Reasons To Ride
If you're not yet in shape for Bike Up North in Benzie County, there are plenty more opportunities to pedal this summer and fall. Among the highlights:

• The Beaver Island Bike Festival takes place Saturday, June 22. As much a party on two wheels as a race, there are two distances — 20 and 42 miles — each offering historic sites, island monuments, and great scenery. Surfaces vary from pavement to gravel roads and two-tracks. Each route includes rest stops with food, drinks, and bathrooms. The after-race party features dinner, music and entertainment. The fun actually starts with a Thursday night dinner, then a Friday night registration cocktail party with live music. www.beaverislandbikefestival.com

• The 19th annual Tour de TART takes place Friday, July 19. The evening ride (which takes about two hours) starts on the west side of Traverse City at Darrow Park and ends at Village Marina & Park in Suttons Bay. Riders will enjoy two food stops along the 17-mile ride, waterfront dinner and swimming at the Suttons Bay Marina (catered by the VI Grill), local beer and wine, lots of treats, and then a bus ride back to Traverse City. The event is being capped at 600 riders; families are welcome. Go to www.traversetrails.com, then click on Events.

• The Cherry Roubaix, on Aug. 3, offers riders distances of 20, 40, 60, or 90 miles, all starting at 10am from a staggered starting line on Front Street in downtown Traverse City. The event begins with a relaxing ride of approximately four miles to the stop point on Cherry Bend Road. From there, the rollout will be chaperoned by neutral pace cars.

The 90- and 60-mile group will have a lead vehicle chaperone, and the course will feature the best of Leelanau County: Epic climbs, rolling vineyards, and views of the Lake Michigan. There will be water and food stations positioned along each route, and the 20-mile ride will offer stops along the route and great food. The finish is at Herman Park. After the race, participants are invited to celebrate, listen to music, eat local food, enjoy local craft beers, and play games. www.cherry-roubaix.com.
Trending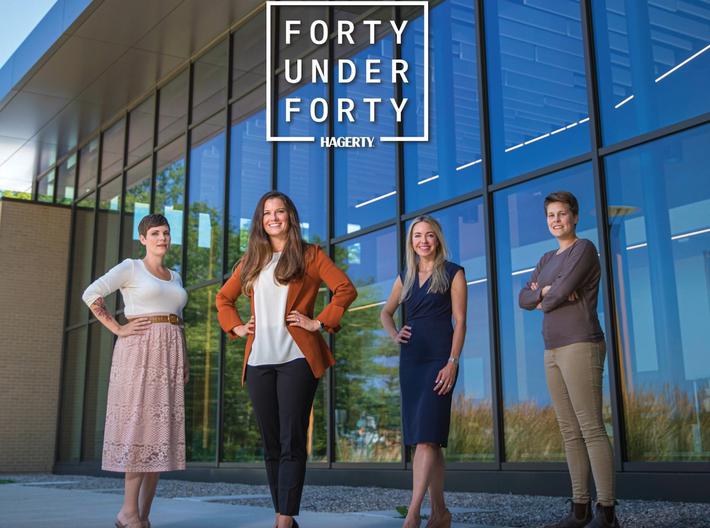 Nominations Now Open for the Hagerty/TCBN 40Under40
For 17 years, the Traverse City Business News, sister publication to Northern Express, has been celebrating the young move...
Read More >>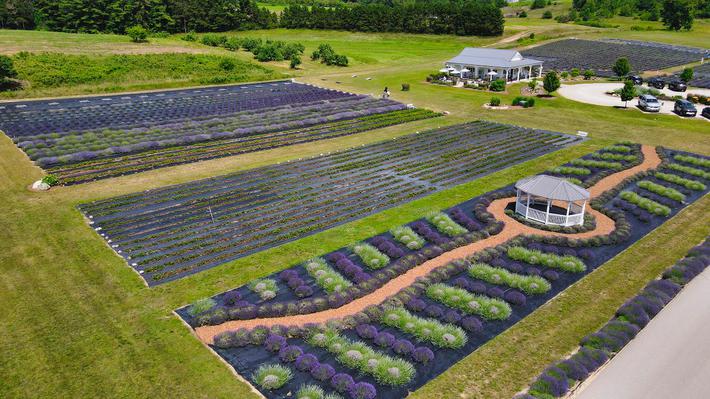 A Secret Garden
Sshh! This one is for your eyes only. The Secret Garden at Brys Estate has opened for the season, and it's time to c...
Read More >>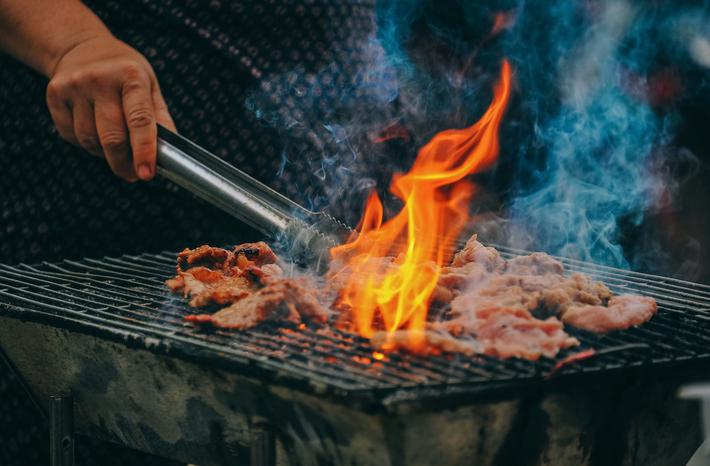 What's Cooking at Shady Lane
Celebrate your dad at Shady Lane Cellars' Father's Day Cookout. Offering a brat and Gruner Veltliner pairing f...
Read More >>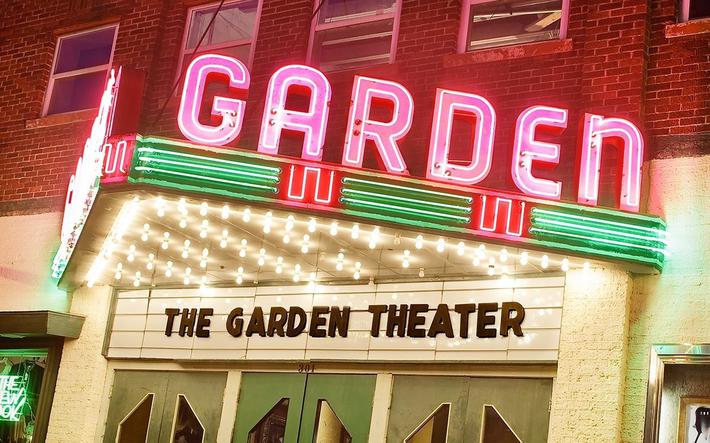 48 Hours in Frankfort
Roll the cameras—the Frankfort48 Film Contest is full of action this weekend! The contest is the trial grounds for t...
Read More >>