Downstate Destination: Enter Peppa's World
A hands-on, energy-burning opportunity (ideal for tuckering out kid travelers — and right off I-75)
Peppa and George, Mummy and Daddy, Grandpa and Granny Pig — the entire Peppa Pig family would love Great Lakes Crossing's newest attraction. As a matter of fact, they'd feel right at home.
Peppa Pig, as anyone with a preschooler probably already knows, is a British animated TV series centered around Peppa, a girl pig, and her family and friends. Peppa Pig's World of Play — an attraction that was recently installed at Great Lakes Crossing shopping center in Auburn Hills, Michigan — takes Peppa's world quite literally, and has translated it into 14 different brightly colored, immersive play areas, so kids (and their parents) can become part of Peppa's very own neighborhood.
The attraction aims to create a memorable day for families in instantly recognizable, thoughtfully detailed locations recreated from the "sets" of the cartoon series.
"It really is a fully immersive experience," explained Joel Rohweder, one of the on-site managers at Peppa's. "You'll get to visit Peppa's family's house and car, George's fort, the supermarket — everything really looks like it came right out of the show."
Among the different areas of World of Play are the Pigs' house, featuring the family's living room (with goldfish and a TV playing Mr. Potato, of course) and kitchen with a ringing telephone, recycle bins and items to be sorted, dining table, and more.
Kids can shop at the grocery or man the register. They can also board or drive the school bus with Madame Gazelle; do some repair work at Grandpa Dog's garage, complete with car (read: tricycle) wash and tow truck; crawl up and in Windy Castle, and much more. There's even an interactive sensory garden that features Grandpa Pig's train and a chicken house with hatching eggs.
"And it can't be Peppa Pig's world without Muddy Puddles," Rohweder added. "We have a very special play area for those — the puddles are in that iconic 'splat' shape, as seen on the show, and you can jump in them and hear the puddle sounds as well. But they're completely clean, and due to some neat special effects, you can even see Peppa Pig and her family jumping right along with you."
All of the attractions at World of Play are constructed so that adults can run, jump, crawl, and climb into the fun right along with their kids — or sit and relax on a bench and easily keep an eye as the kids move from exhibit to exhibit.
"Everything is built safely, so that parents can even go down the slides and climb around," Rohweder said. Special gated areas are included for toddlers, too.
The attraction also includes a cinema to watch screenings of Peppa Pig episodes; a dedicated gift shop with plenty of Peppa souvenirs; and festive fairground-themed party rooms for birthday parties and other events.
The 14,000 square foot facility also hosts story times and arts and crafts sessions, plus a full cafe for quick, surprisingly affordable kid-friendly snacks and picnic items. Holiday activities are on the way, too (Rohweder was unable to divulge specific holiday information at press time, but encouraged people to watch the attraction's Facebook and Instagram pages, which are both listed under "PeppaPigWorldofPlayMichigan.")
If you're really fortunate, you might even run into Peppa herself.
"Peppa does occasionally appear," Rohweder confirmed. "It's not guaranteed — she's got a very busy schedule — but when she does, we encourage you to say hi and take as many photos as you'd like."

Peppa Pig World of Play is located inside Great Lakes Crossing Outlets at 4362 Baldwin Rd., in Auburn Hills, Michigan 48326. It's open 10am–6pm Monday–Thursday, 10am-8pm Friday–Saturday, and 11am-6pm Sundays. Admission is $20 for children and $5 or $10 for adults, depending on the time of year. More information can be found at www.peppapigworldofplay.com, or at the Facebook/Instagram links listed above.
Trending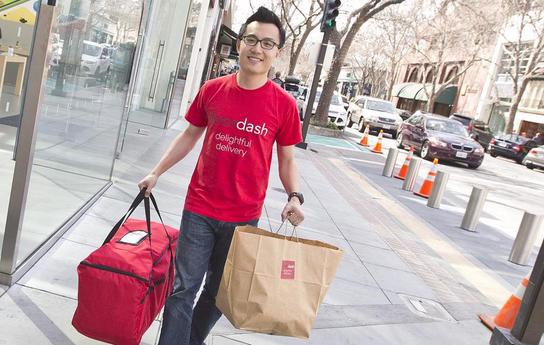 Could Delivery Save NoMi Eateries?
What was once the exclusive province of pizza and sandwich joints has become a means for some restaurants to thrive. But e...
Read More >>
What You Are Voting For?
After voting straight Republican for 36 years, from 1971 through 2007, I have been an Independent since 2008, studying and...
Read More >>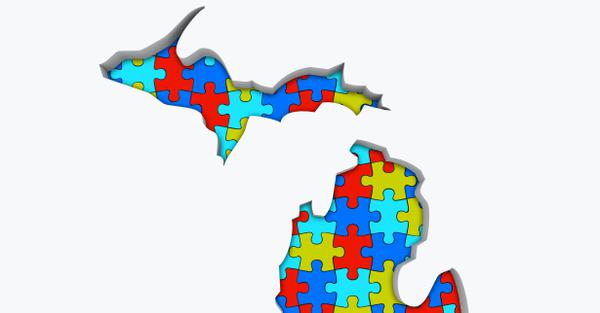 The Democracy Lottery
Mary Burget, a retired Northwest Michigan College math instructor, thought her math skills might be useful in redrawing Mi...
Read More >>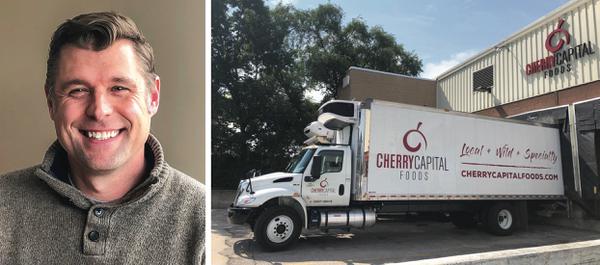 Forged In Fire
As the new managing director for Traverse City's Tamarack Holdings, Michael Lahti is helping to lead a company that ...
Read More >>
↑