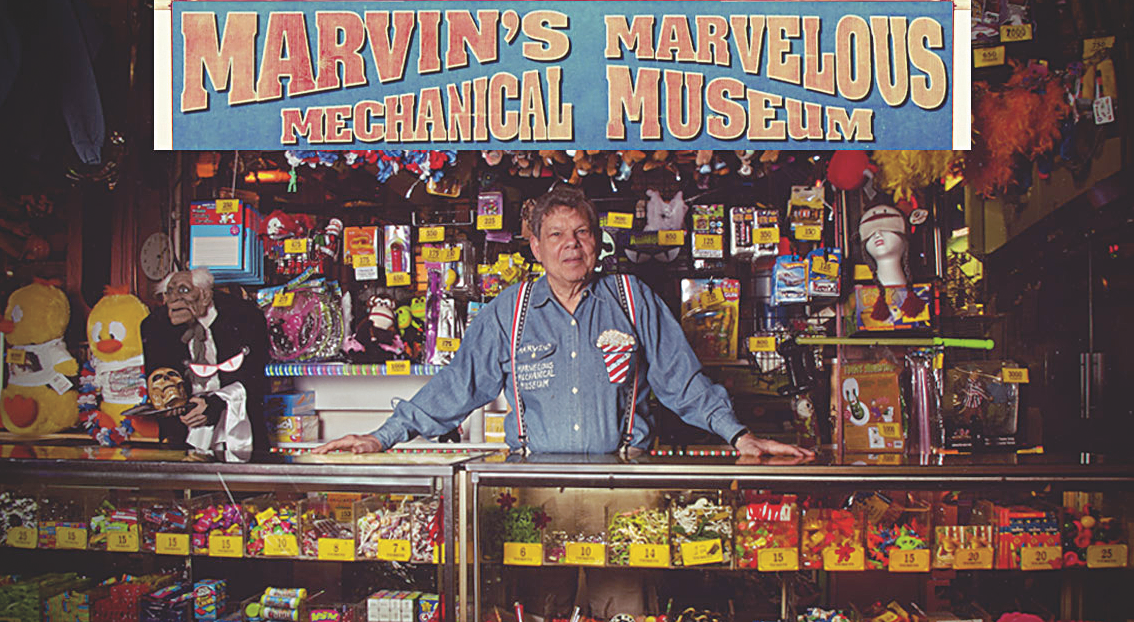 Downstate Destinations: Marvin's Marvelous Mechanical Museum
Marvin's Marvelous Mechanical Museum — named after the late Marvin Yagoda (pictured), who founded the place back in 1979 — is exactly as remarkable as its name would indicate.
Try to win against the Tic-Tac-Toe Chicken!
Get your fortune told by The Brain!
Watch Old King Cole and his puppets put on their big show!
Pose for the earliest version of a selfie in the vintage photo booth!
There's really no end to what you can do at Marvin's. "It's not a place people tire of very easily," chuckled Jeremy Yagoda. Jeremy, Marvin's son, has been running the museum for the past several years; his father passed away this past January, leaving behind a family legacy that started with just one machine.
"My dad was a pharmacist in Detroit," said Yagoda. "He ran the drugstore, Sam's Drugs, that had been founded by his father, my grandfather Sam Yagoda." One night, Marvin Yagoda was at a bar near the University of Michigan, where he attended school, and he spotted a Nickelodeon machine that, for the cost of a single nickel, would play its internal instruments using the music from a piano roll (much like an old player piano). Little did he know, that nickel would start him on a second career path.
"He loved it. After he saw that, he got obsessed with coin-operated machines," Yagoda said. His father started collecting them, filling the family house with all different sizes and colors of the contraptions.

"Then in the late '70s, mom took me to the food court in Tally Hall (a now defunct, formerly popular entertainment/hangout complex), and she thought what a great place that would be to encourage dad to get some of that stuff out of the house," Yagoda said.

But Marvin Yagoda thought that the coin-ops he had at home were "too nice" to put out into the public. "They really were high-end, collector's edition ones," Yagoda said. "So my mom actually created a monster, because he loved the Tally Hall idea, so now he had to go and buy even more machines to put in the food court!"
Yagoda set up shop in Tally Hall with crane prize machines, "Love Testers," coin games, all manner of entertaining diversions. In 1988, Tally Hall closed for remodeling. When it reopened, the Yagodas were offered a dedicated space in the new development, and they've been there ever since.
Today at Marvin's, you'll find thousands of items, everything from large-scale game machines and a merry-go-round to small, quirky souvenirs and gadgets. "We're very well known by now, so people often contact us with things they've found," Yagoda said. "We buy things at auctions, have people make machines specially for us, and sometimes we get weird emails from people who say they've found something in their basement," he said. "We always want what's unique and different."
The current inventory — all playable coin-operated machines — includes a computer-controlled "orchestra" with 60+ self-playing instruments; it can play your choice of 1,200 songs for 50 cents. There's a huge collection of working pinball machines, including brand new models. Several handmade, one-of-a-kind mechanical fortune tellers — choose from robotic scientist The Brain, Chinese fortune teller Harry Chin, or Old Granny from the 1930s — dole our mystical advice.
The place is such a sensory overload, you'll definitely need to take breaks from your investigating, browsing, and gaming, and the museum has made sure you can do that right on site in their own little snack bar, which offers carnival-style food: "Everything from circus hot dogs and pizza to popcorn and cotton candy — all the good junk," Yagoda said.
All of this is housed in a building with 40-foot ceilings that are decorated with billboard-sized posters from the '30s advertising feats of magic, radio-controlled miniature planes that fly around on conveyor wires, (a nod to one of Marvin's other hobbies, as a private pilot), and more.

Crammed together as it is — with nearly every available inch of space taken up by something marvelous — the museum has drawn coverage from media all over the state and several higher profile network programs, including American Pickers and Modern Marvels. "Modern Marvels were doing a show on the history of coin-operated machines, and they filmed a whole section of it right here," Yagoda said.

Up until the past couple of years, Marvin Yagoda was in the museum every single day and night, according to his son. Now it's Jeremy Yagoda who is ready and willing to keep this most unique of family businesses moving forward and thriving. "My dad just loved showing all of his stuff to people and talking to them," Yagoda said. "I grew up with this stuff most of my life, so I'm used to being around all of it. It's still a job to run the place — I mean, a job's a job — but when you're making people smile and really making their day better, well, that's something else entirely."
Marvin's Marvelous Mechanical Museum is located at 31005 Orchard Lake Road in Farmington Hills, Mich. Open Mondays through Thursdays 10am–9pm, Fridays and Saturdays 10am–11pm, Sunday 11am–9pm. Admission is free — just bring a pocketful of coins (machines range from a penny to several dollars). For more information, visit marvin3m.com or call (248) 626-5020.
Trending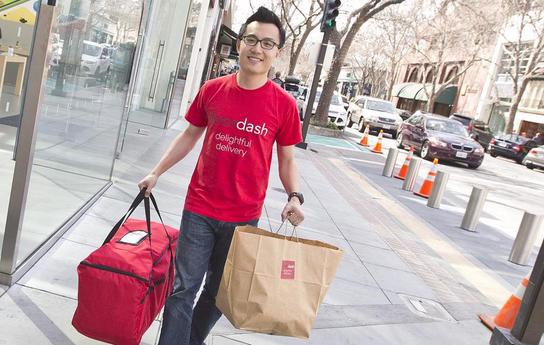 Could Delivery Save NoMi Eateries?
What was once the exclusive province of pizza and sandwich joints has become a means for some restaurants to thrive. But e...
Read More >>
What You Are Voting For?
After voting straight Republican for 36 years, from 1971 through 2007, I have been an Independent since 2008, studying and...
Read More >>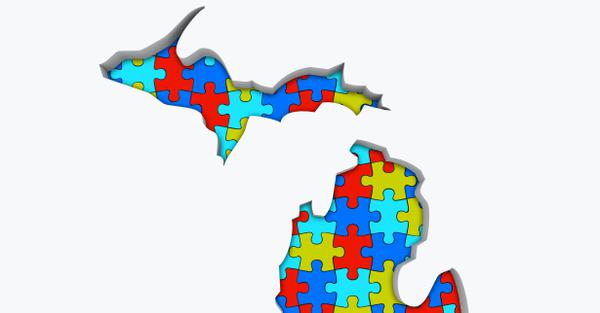 The Democracy Lottery
Mary Burget, a retired Northwest Michigan College math instructor, thought her math skills might be useful in redrawing Mi...
Read More >>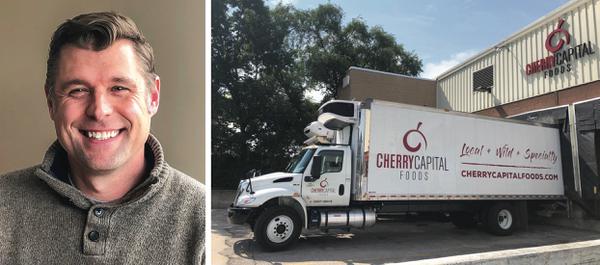 Forged In Fire
As the new managing director for Traverse City's Tamarack Holdings, Michael Lahti is helping to lead a company that ...
Read More >>
↑