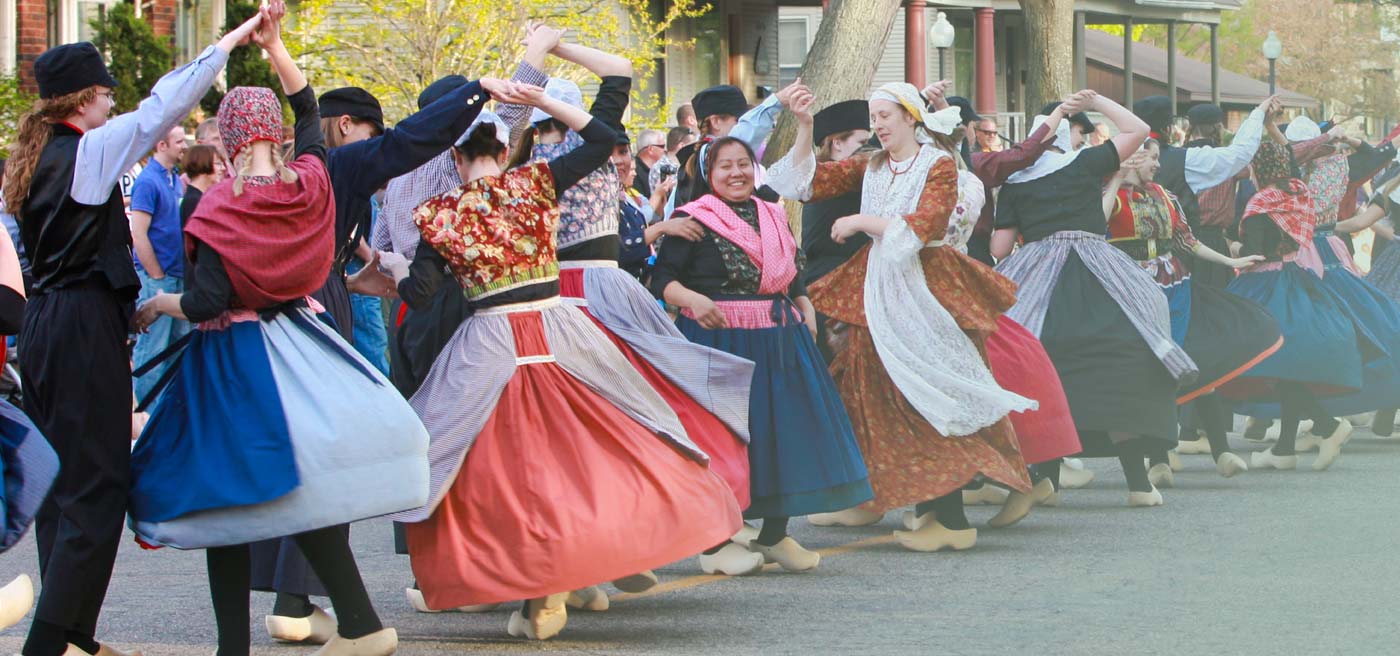 Downstate Destinations: Spring Fling Trips
Got spring fever? Itching to get back on the road? Feel like your winter vacation was years ago? No problem – here are some great spring mini–breaks you can take around our state.
Tulip Time Festival in Holland, May 6–14
The little slice of Amsterdam called Holland, Mich., brightens up every spring with the blooming of the town's five million signature tulips. The popular yearly Tulip Time Festival has been a local cause for celebration since 1929.
The flowers are showy (some of the best can be seen at the Windmill Island Gardens alongside the windmill), and you'll find amazing photo opportunities among the vibrant colors, but at times the festival itself is even showier. Its combination of intricately embroidered costumes (check out the Dutch Dancers for some of the best ensembles), bustling parades and the Midway Carnival stuffed full of rides, games and plenty of pageantry make for energetic surroundings and a fun crowd.
Regarding those Dutch Dancers, it's hard to resist stomping your feet at the sight of a thousand smiling, costumed locals who perform delightfully traditional Dutch dances throughout the city every day of the fest.
In addition, the Dutch Marktplaats (marketplace) allows you to sample Dutch food, crafts and shopping in one convenient and picturesque location.

You'll find another kind of flower – Steel Magnolias – when that play is presented at the Holland Civic Theater May 6–13. You'll also find live concert performances from the Holland Chorale May 8, Fiddle Fire May 9–10, guitarist Duffy King May 11 and country star Vince Gill May 12. Finally, you'll find comedy from Chicago's famed Second City troupe May 13.

Don't Miss: Hit the Marktplaats to try kroketten, minced beef that's breaded, deep fried and served with Dutch mustard; or boerenkook stamppot, a mashed potato and chopped kale hash.

Find Out More: All events take place throughout the City of Holland. Visit online at tuliptime.com or call (616) 396-4221.
_____
The Henry Ford/Greenfield Village in Dearborn (ongoing)
You get two massive attractions in one location by visiting The Henry Ford/Greenfield Village. Boasting 1.6 million visitors every year, the complex is said to be the largest indoor–outdoor museum in the U.S. Having opened to the public as a museum in 1933, The Henry Ford focuses on a plethora of indoor educational and historical displays while Greenfield Village is made up of nearly 100 historical buildings that were moved from their original locations and set up like a small town to showcase how Americans once lived and worked.

Highlights of Greenfield Village include the Wright brothers' bicycle shop, a replica of Thomas Edison's laboratory, the Illinois courthouse where Abraham Lincoln practiced law and even a replica of Independence Hall in Philadelphia. You'll also find a collection of workshops that showcase classic arts like glass blowing, pottery and tin works.
Many of the exhibits in The Henry Ford have to do with cars and motoring (this is the Motor City, after all), but they're not your typical vehicles. Among those on display at The Henry Ford are the bus on which Rosa Parks famously refused to give up her seat, a model of the nuclear–powered Ford Nucleon automobile, a 1939 Texaco tanker truck, Russian aviation pioneer Igor Sikorsky's prototype helicopter, a 10–person bicycle from 1896 and of course Henry Ford's Model T, which you can actually take a ride in.

You can easily spend several days here, so make sure to note the location of the various restaurants. Top picks are Mrs. Fisher's Southern Cooking, the Sir John Bennett Sweet Shop and the Eagle Tavern, whose vintage "Bill of Fare" offers old–timey foodstuffs like Beef Alamode, Fried Oysters and Custard Pie.
Don't Miss: Never had the chance to see one of the famed Oscar Mayer Wienermobiles out in the wild? (Yes, it's a car shaped like a hot dog on a roll.) You're in luck – The Henry Ford has one.

Find Out More: Greenfield Village is located at 20900 Oakwood Boulevard in Dearborn. Visit online at thehenryford.org or call (313) 982-6001.
_____

Gilmore Car Museum in Hickory Corners (ongoing)
Speaking of cars, this lesser known mid–Michigan attraction is definitely worth a visit if you're an auto aficionado or if you just enjoy a little retro fun. The museum aims to "bring history to life," and many of the exhibits do make you feel like you've stepped back in time to a Michigan of a completely different age.

In addition to a vast array of cars that range from Chryslers to Packards, Pierce–Arrows to Duesenbergs, you'll find the perfect hangout spot – a remarkably detailed recreation of a '30s–era Shell Service Station with a pile of Shell memorabilia inside. Gas was only 18 cents a gallon back then, gas pumps had illuminated glass globes and public restrooms were…Well, you'll just have to visit to find out.
Another spot at the Gilmore Museum that serves as a time machine back to the past is George and Sally's 1941 Blue Moon Diner, an historic roadside diner from the East Coast that was transplanted to Michigan. From March to December, the Blue Moon serves delectable treats at its vintage counter, including homemade pie and Plainwell ice crème.
The Gilmore Museum's newest exhibit, Designed for Delivery: The Early American Truck, will highlight iconic pickup trucks from the turn of the 20th century through the 1960s and will only be on exhibit for a short time.

While cars are the main focus, there's even more history to see throughout the museum campus. Visit the Motorcycle Gallery, which includes a rare 1910 Cleveland as well as the 1952 Triumph Trophy TR4 ridden by the character "The Fonz" on the TV sitcom Happy Days.
Peruse the cases of automotive mascots and hood ornaments (this particular collection was even featured on the PBS series Antiques Roadshow) and check out the Tin Toy Cards of Yesteryear, an intriguing lineup of more than 150 post–WWII toys that would have been the envy of any kid in the late '40s.
Don't Miss: The one–of–a–kind 1930 Rolls Royce car and set piece from the 1967 Walt Disney movie The Gnome–Mobile. Called the "back seat" set, this oversized version of the car's back seat blown up to four times its original size was gifted to museum founder Donald Gilmore by Walt Disney himself.

Find Out More: The Gilmore Car Museum is located at 6865 W. Hickory Road in Hickory Corners. Visit online at gilmorecarmuseum.org or call (269) 671-5089.
Trending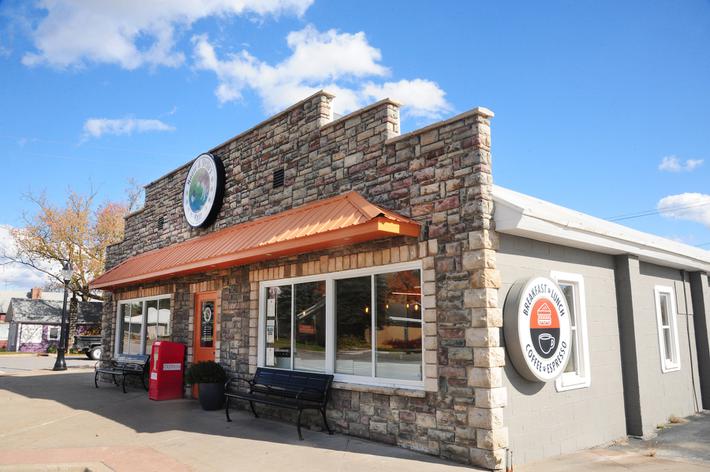 Kalkaska's Moose & Stella's
Dan Bloomquist and his wife, Evamarie, bought Breakfast & Burger Express in downtown Kalkaska at a great time: Decembe...
Read More >>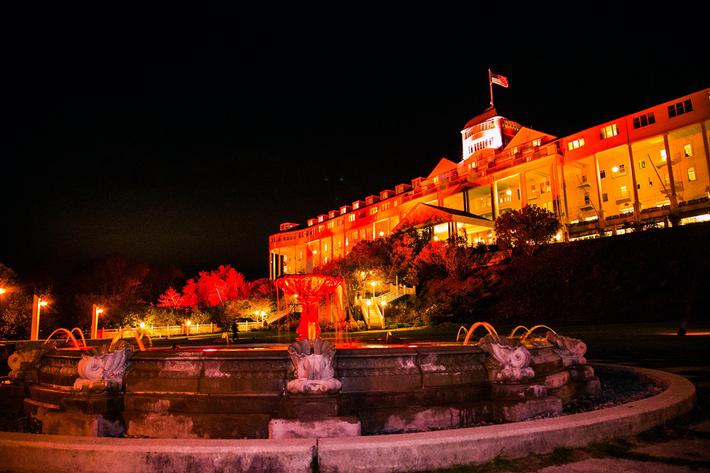 Halloween Rising
While the pandemic continues to impact lives and prevent mass gatherings, some Halloween events Up North, much like your a...
Read More >>
Hope and Vote
With mail-in voting well underway for many, and a trip to the polls just days away for many more, the gravity of the outco...
Read More >>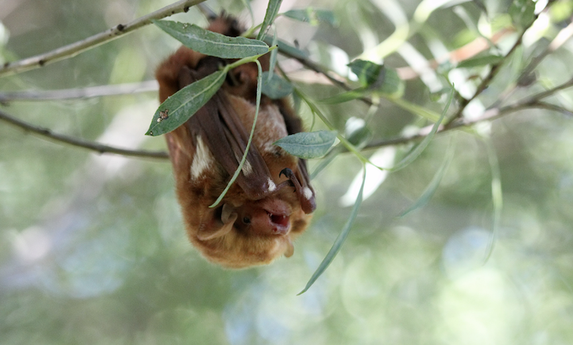 A Nightmare for Michigan Bats?
If you're seeing more decorative bats this Halloween than you saw of their live counterparts this summer, there&rsqu...
Read More >>
↑